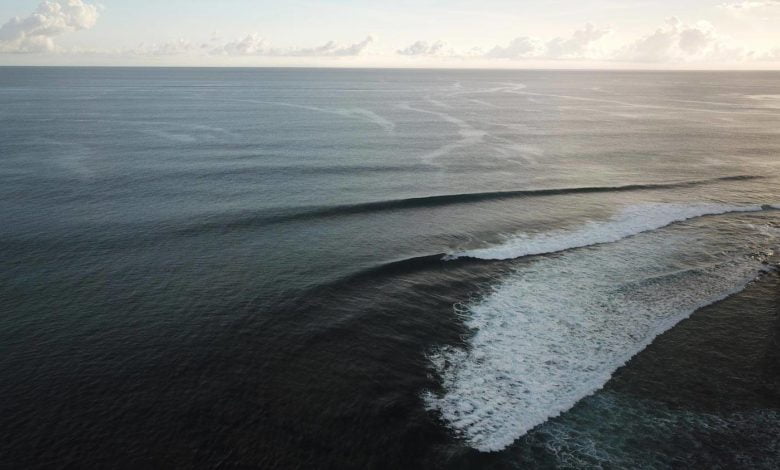 Re-written post, initially posted on MagicSeaWeed.
A year ago, we had the chance to cross paths with the owner of an off-the-grid eco lodge located in middle of nowhere in one of most isolated parts of Indonesia. Here we found a literal slice of heaven with a perfectly peeling right-hander situated straight out front. The owner has been exploring the area and it's coastline for nearly 20-years, which makes him the ultimate guide to this part of Indonesia.
While there, he welcomed us onto his boat and gave us a tour of the local waves – a variety of premium quality point-breaks facing different directions that could be surfed all year long, no matter the size of the swell or whether you're a beginner, pro or big wave charger. Better yet, our host allowed us to view his quiver of specialty guns. All of which hailed from the Gerry Lopez era and were casually stored in the common area of the lodge. As a way of indicating how long it had been since these magical boards were last ridden, he gestured to the generously sized mounds of gecko poo that had accumulated on top of them.
Overlooking the ocean from atop a cliff, the scenery at this eco lodge is mind-blowing. But the thing that keeps everyone's eyes firmly fixed on a single area are the waves. More specifically, the punchy right-hander directly in front of the retreat that wraps around a craggy cliff. It looks fun from afar, however, we assure you it's infinitely more fun when you see it up close. There's a barrel section (or two) and it is hollow with an almond shape that's great for practicing more critical turns and carves. When the tide gets a little higher, it transforms into the ideal wave for an intermediate surfer, with long walls that are perfectly suited to a twinny.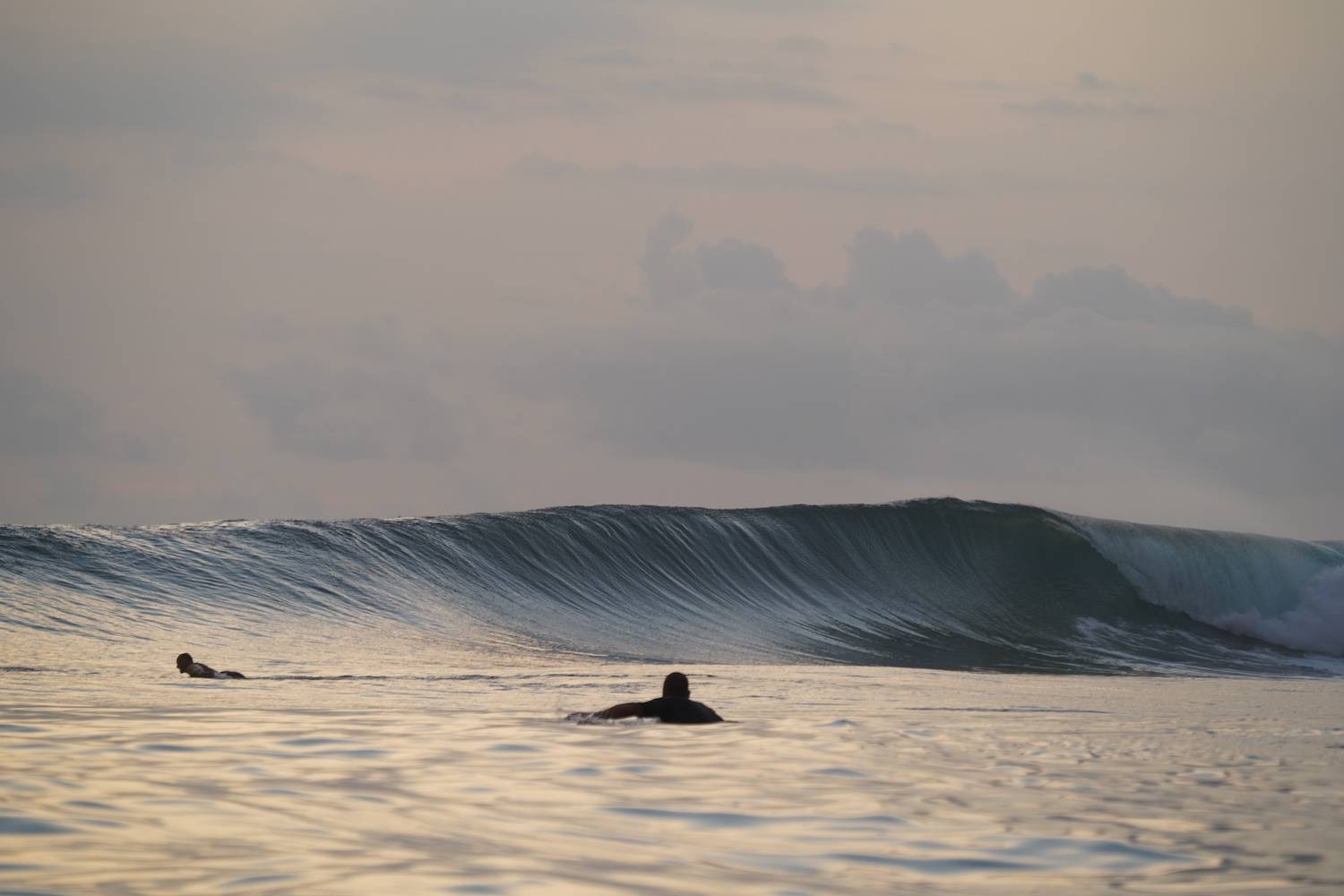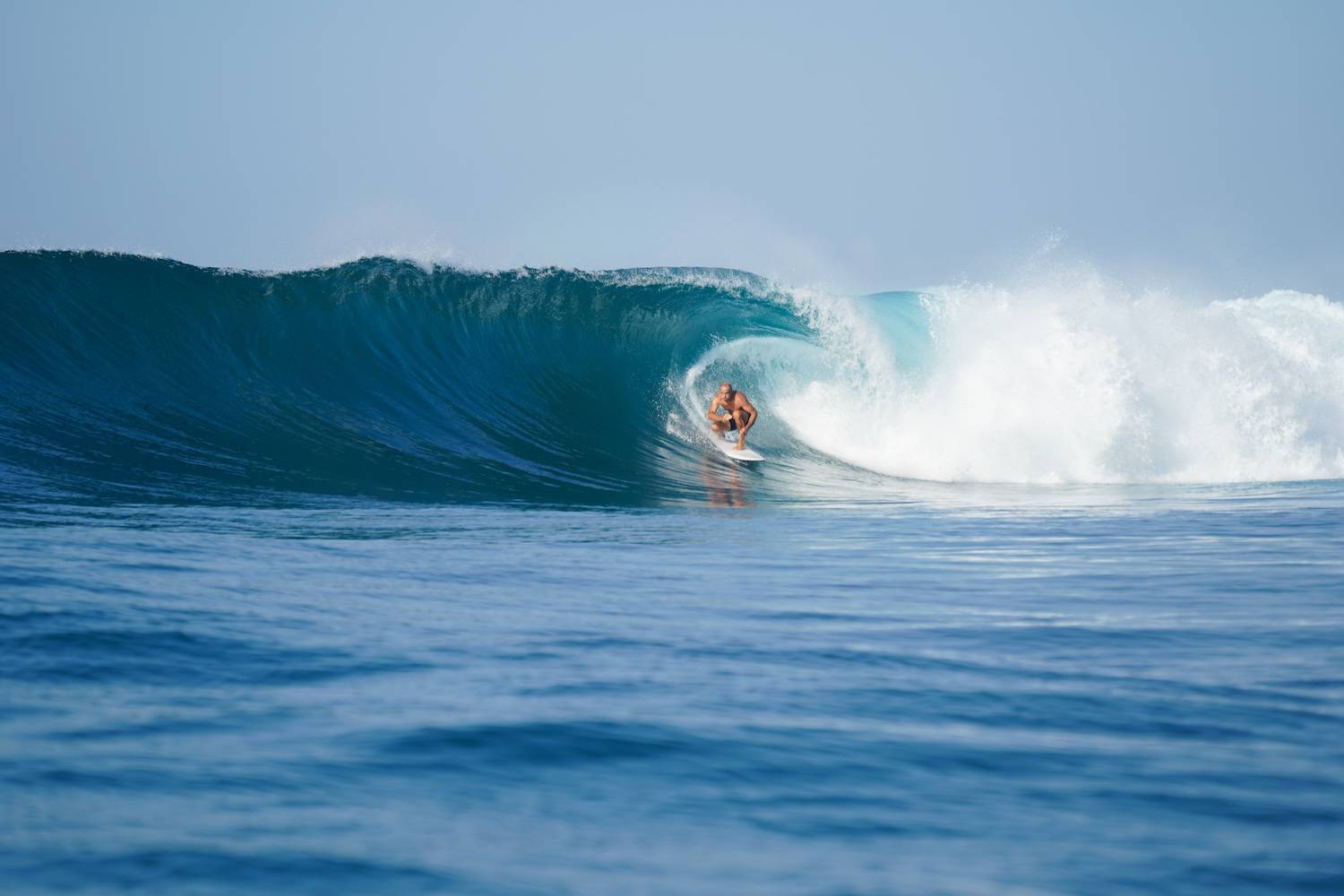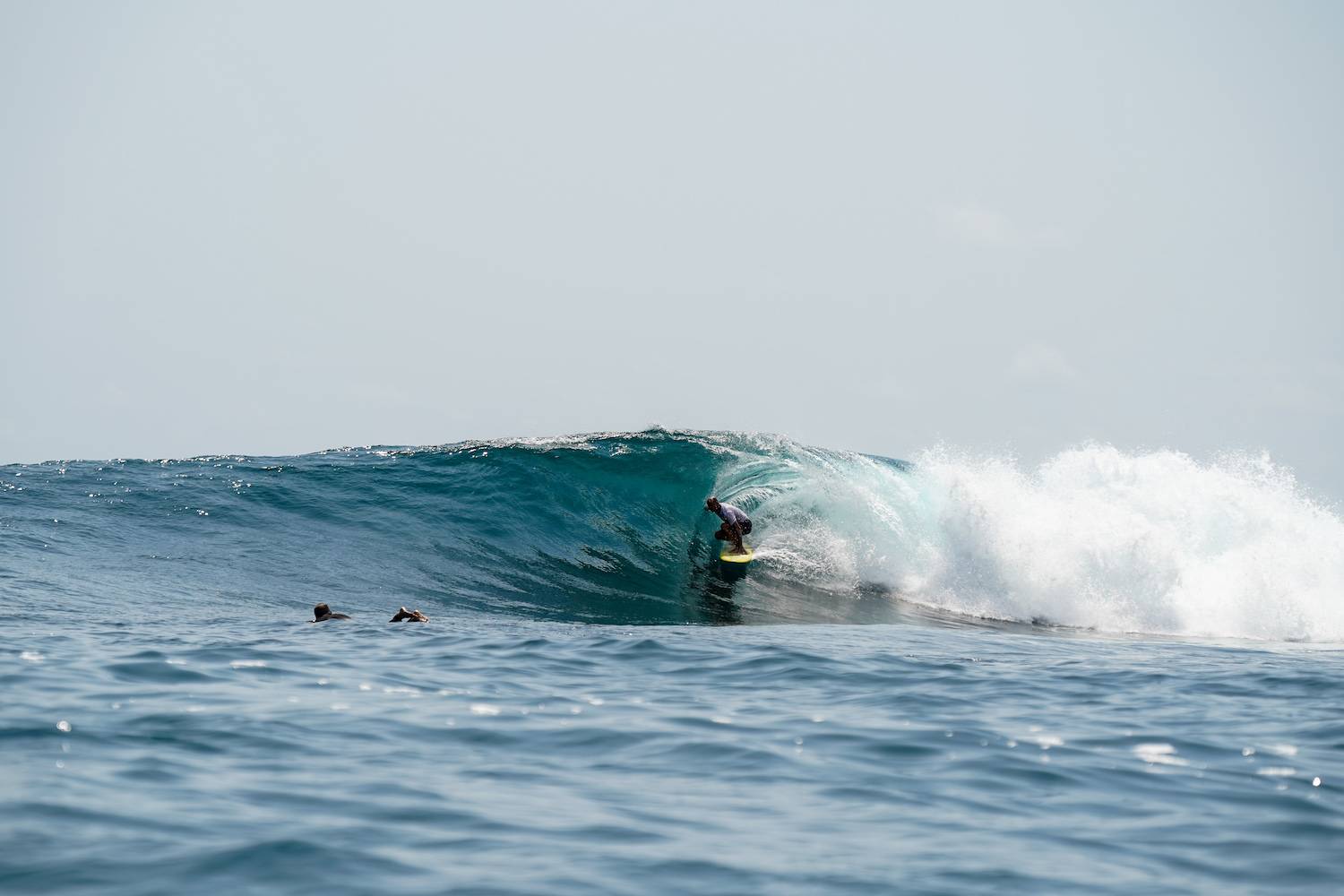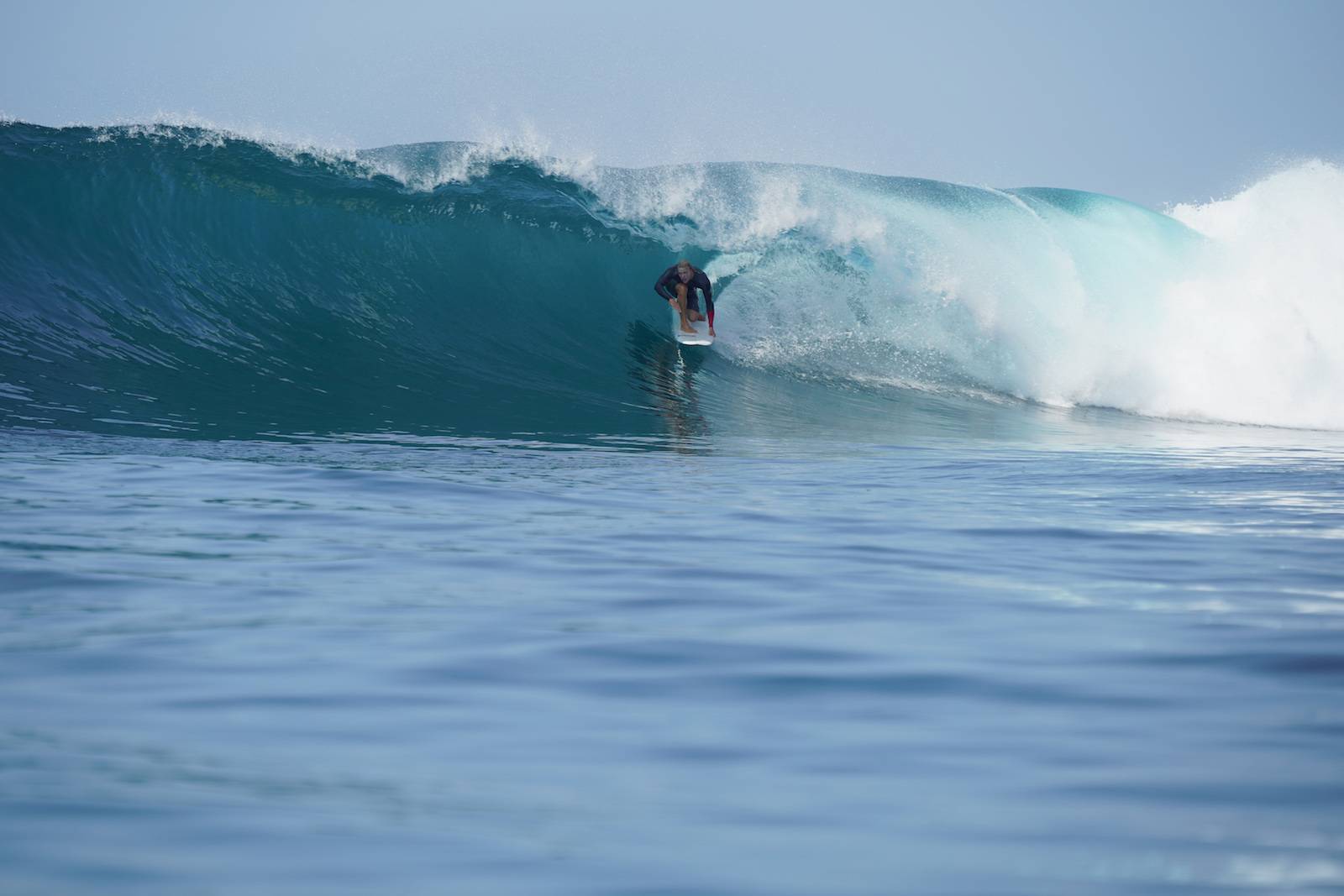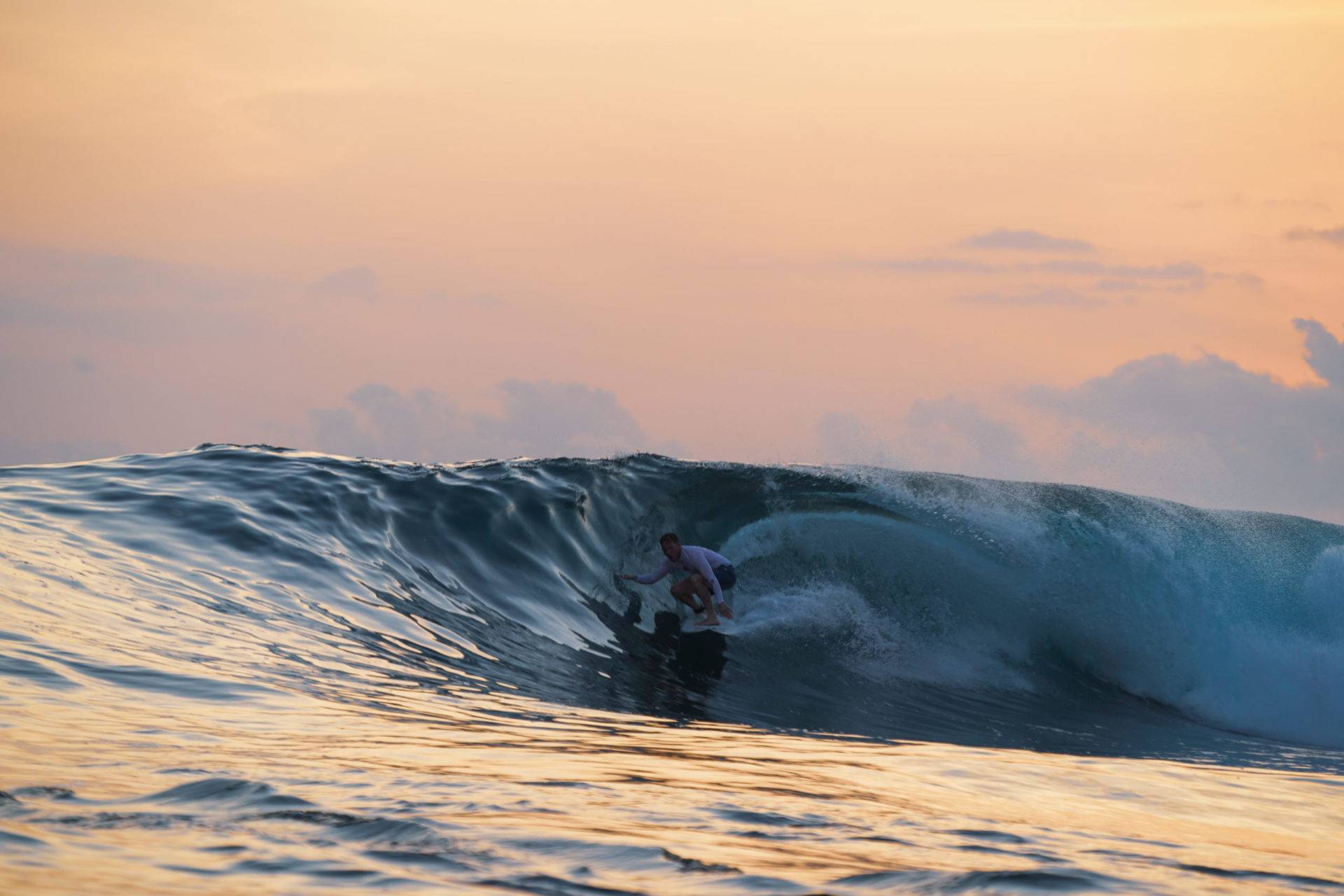 During this past month of November 2019, we've organised our first surf coaching retreat there and it surpassed all our expectations. It seemed as if everything had align in a way for it to be the best surf-trip of our lives.
Not only we were confronted to so much goodness in the line-up but we were also fed the most delicious food coming straight from an organic garden part of the retreat. The menu is prepared with what mother Earth has to offer and comes in delicious grilled fishes, nutritive salads and yummy sweets.
Our incredible hosts beautiful family of conscious human beings, have insisted on keeping the place out of the surf maps to preserve the area from mass tourism as it has happened in Bali and other places, we really hope it stays that way for long and invite you on a blind-folded surf coaching retreat with us.
To Rodrigo and I, this is the best surf-trip we have ever done. It has kept us in owe and we can't wait to see its full potential during our next retreat in August.
 Find here all the details about this surf retreat.