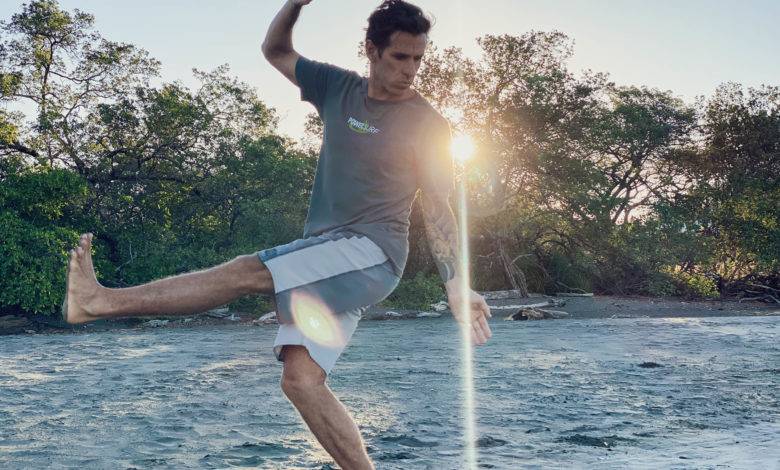 In this first episode, Rodrigo is giving an introduction to what are the Power Surf techniques as well as a 9-minutes course of mobility exercices. We hope you enjoy those 9 minutes that can be used as a warm up before surfing.
During the first part of the video that is in Portuguese, Rodrigo introduces himself as well as the Power Surf practice, that he founded over the course of its 20 years working as a surf coach.
The Power Surf techniques consist in a series of land based movements breaking down technical surf techniques to the ground. It also involves elements of Ginastica Natural and Yoga that help with the surfers' body.
To watch the class in English, you can directly move forward to 37.30′ mins. And in Spanish to 27.30′ mins.
---
If you are interested in receiving surf techniques and video tutorials to your inbox, let us your email below so we keep you updated. Stay safe and keep the vibes high everyone!
Update: Watch here in English 30-minutes of warm up and techniques by Rodrigo Machado (Ep1 + Ep2)