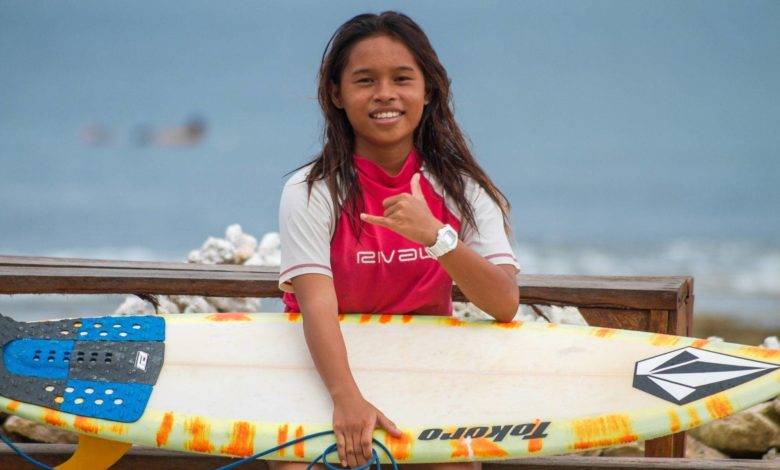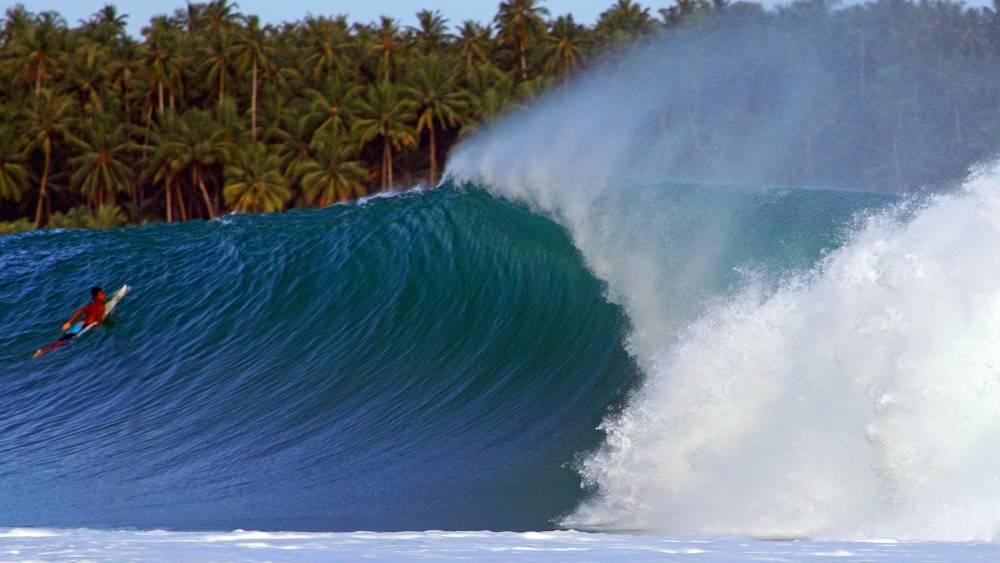 When in Nias, hanging out with local kids
Lucinda was just coming out of the water when I met her for the first time at KabuNohi Surf Resort in Nias.
She came over to the communal table with a smaller boy who looked just like her miniature and settled down next to me. Her smile communicated pure joy and I liked her immediately. Starting up a conversation with in "well picked up" English, she queried me for my name and about what I was doing. We became friends.
When I asked if she and the boy were siblings, she replied: "No, we're friends." And added: "But brothers and sisters in the water." At that very moment, I knew that she was a born surfer.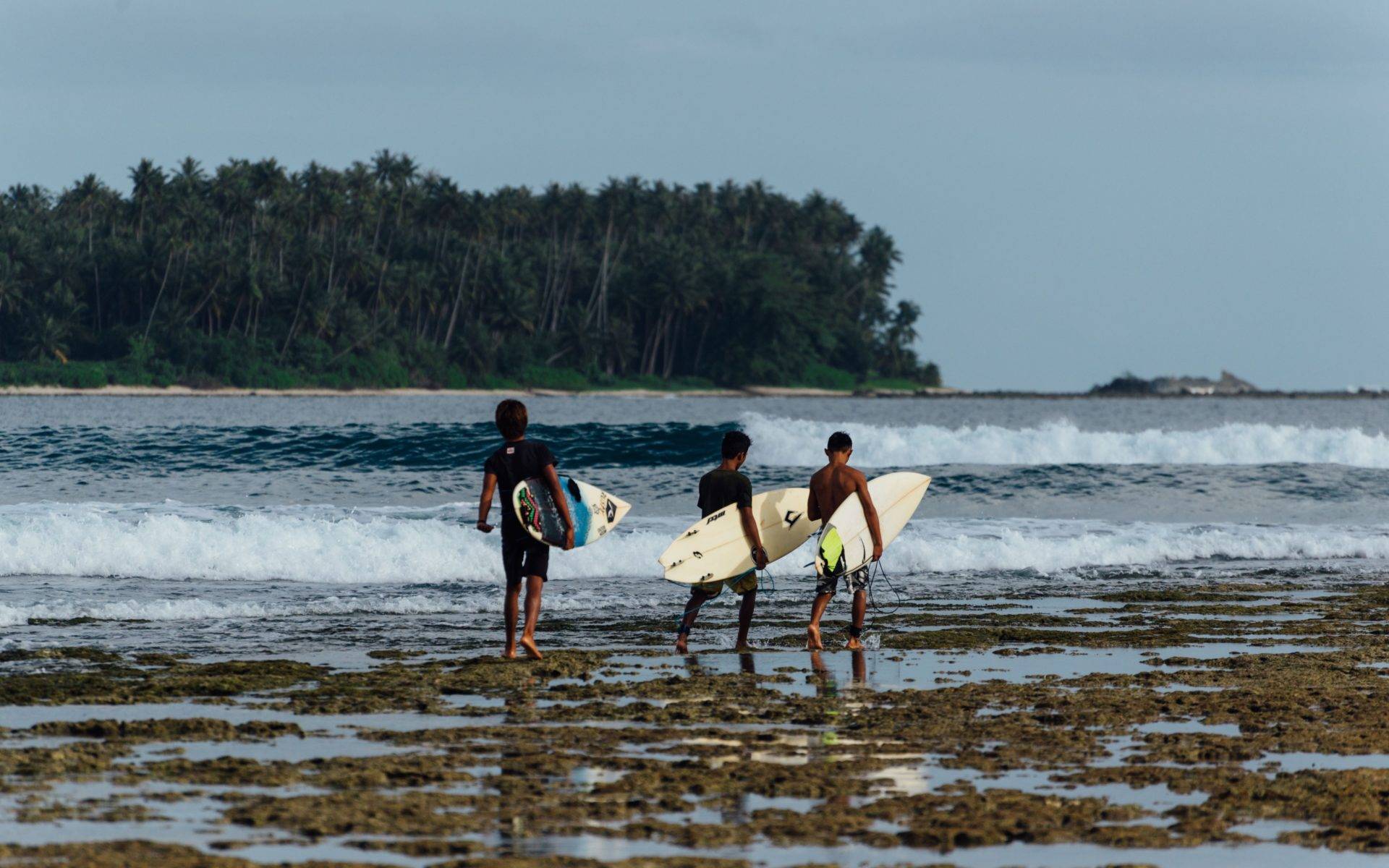 friendships initiate in the water
Both of them surf together after school whenever the waves are promising, which is the case nearly every day off the shores of her native island, Nias, known to be one of Indonesia's surf mecca's.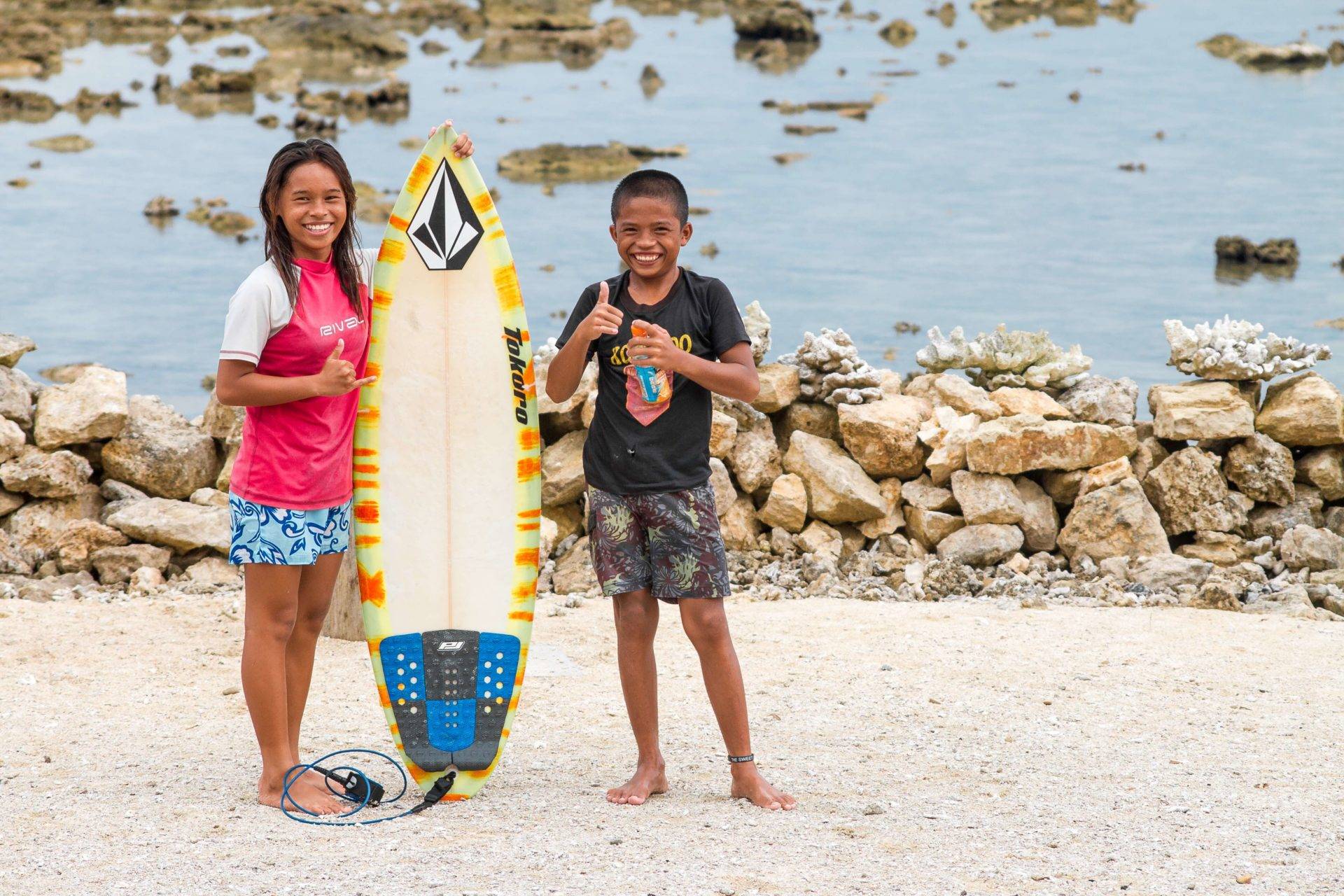 Their favorite hangout is KabuNohi Surf Resort, where the owner, Mark Flint, welcomes them with an open heart; he has always liked helping to create connections between foreign travelers and local surfers.  
learning to surf with Lucinda
When I told Lucinda that I was a beginner surfer and that I could only ride small waves, the first thing she offered was, "You want me to teach you? I'll take you."
I asked her if she wasn't worried about missing out on the bigger swell at Sorake's break point and she replied with, a broad smile, "No problem" – I would notice later on that this phrase was one of her personal mottos.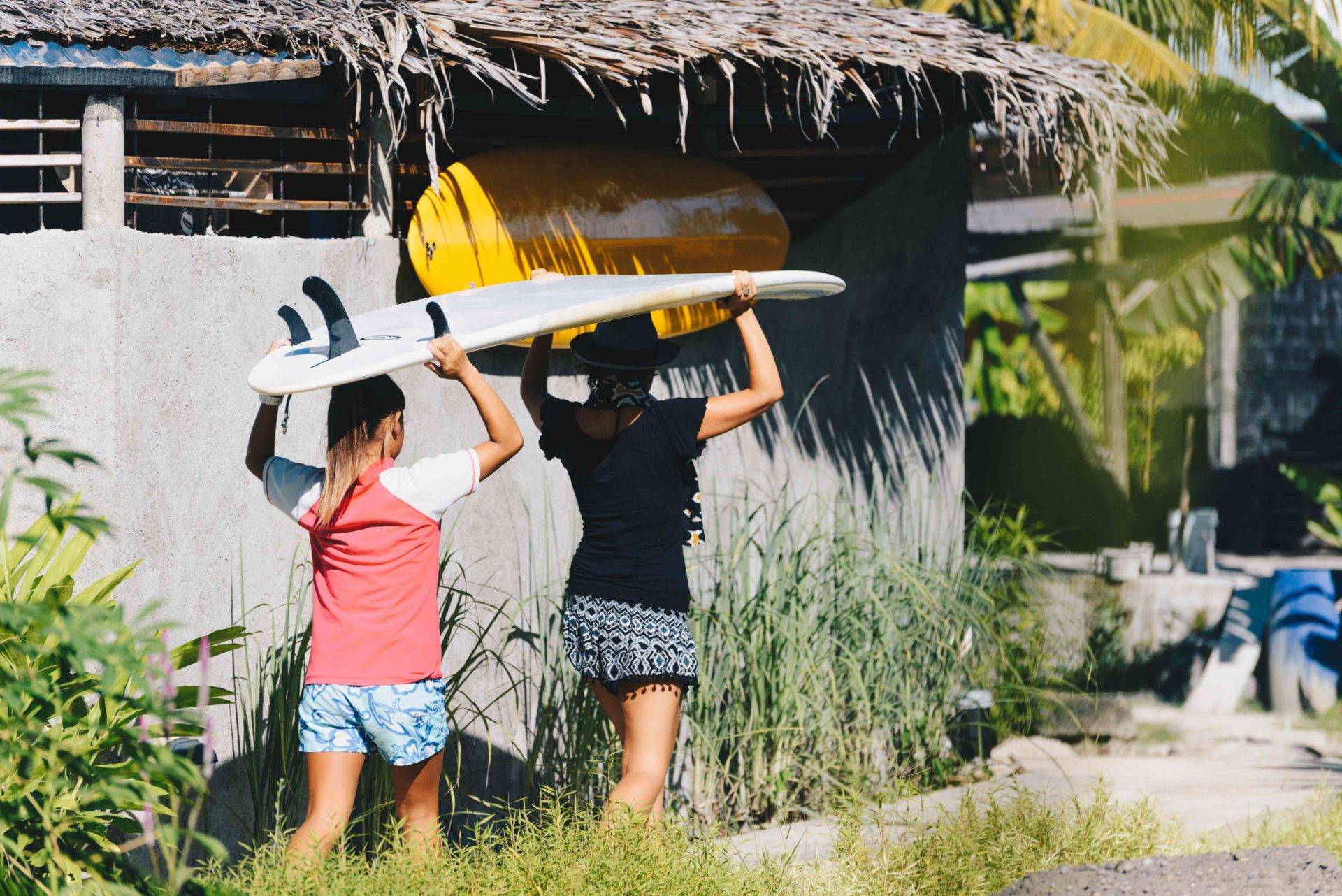 And that's how we began our journey to meet the ocean, carrying one long board together on our heads. We paddled out in tandem, with her lying at the head and guiding us between the rocks.
"I like happy. I'm always happy"
On the way out, she drew out a chewy candy from her pocket, offered me half and asked if I enjoyed eating candy in the water. She also wanted to know if I had seen orangutans and if I was happy. She seemed pleased when I said 'Yes" – her exact words were: "I like happy. I'm always happy".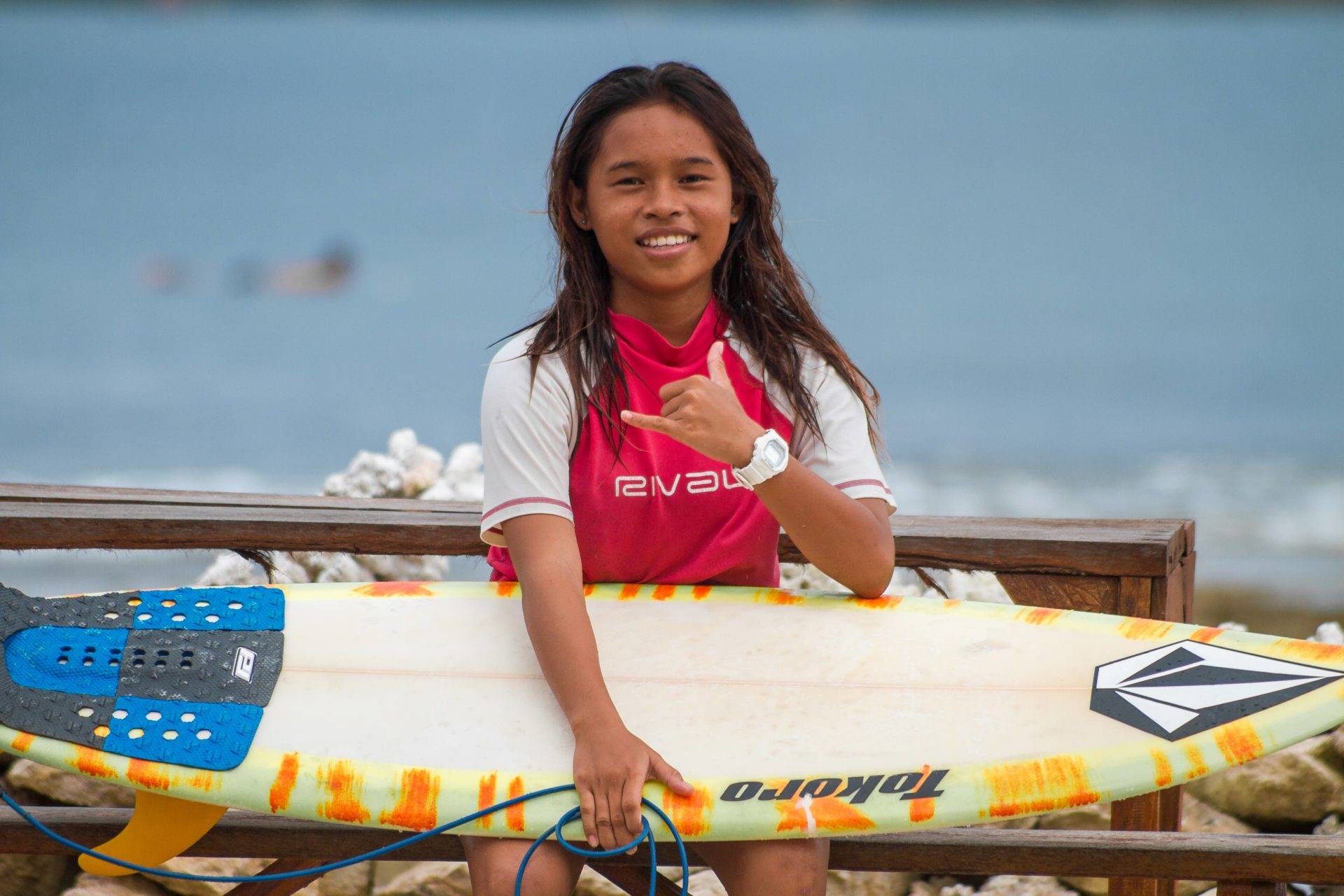 From that trip, I knew then that she would be my teacher: showing me how to surf and offering me a big pearl of true wisdom, oceanic innocence and sincere patience. She was one of the five surfer little girls on the island and together we shared genuine conversations about her life and mine.
story of lucinda, through her own words.
This is the slice she offered about her surfing history and her dreams.
Salika (IndoSurfCrew) – Tell me about the first time you surfed?
Lucinda: When I'm beginner, a tourist taught me how to surf. I was about 10 years old and since then he has been sponsoring me. Now I'm sponsored Rip Curl Junior. Just a little bit.
The first time, I didn't really choose, I didn't know the man. And he didn't know me either. I used to borrow a broken surfboard and we'd go with my friends to play close the shore and just swim with the board. And the tourist saw me and said "Oh you're cute for the surf." And I replied "Yeah, you can teach me?" and he got a board, a big one and we went surfing. I stood up with him at the back and together we got the waves.
Then the man said: "Next time I come I want to see you a good surfer." And he gave me the sponsor. He also said: "When I come back I can bring you to the big waves" and I said "Ok, up to you."
The man was from Ireland. He came back and we went surfing together again.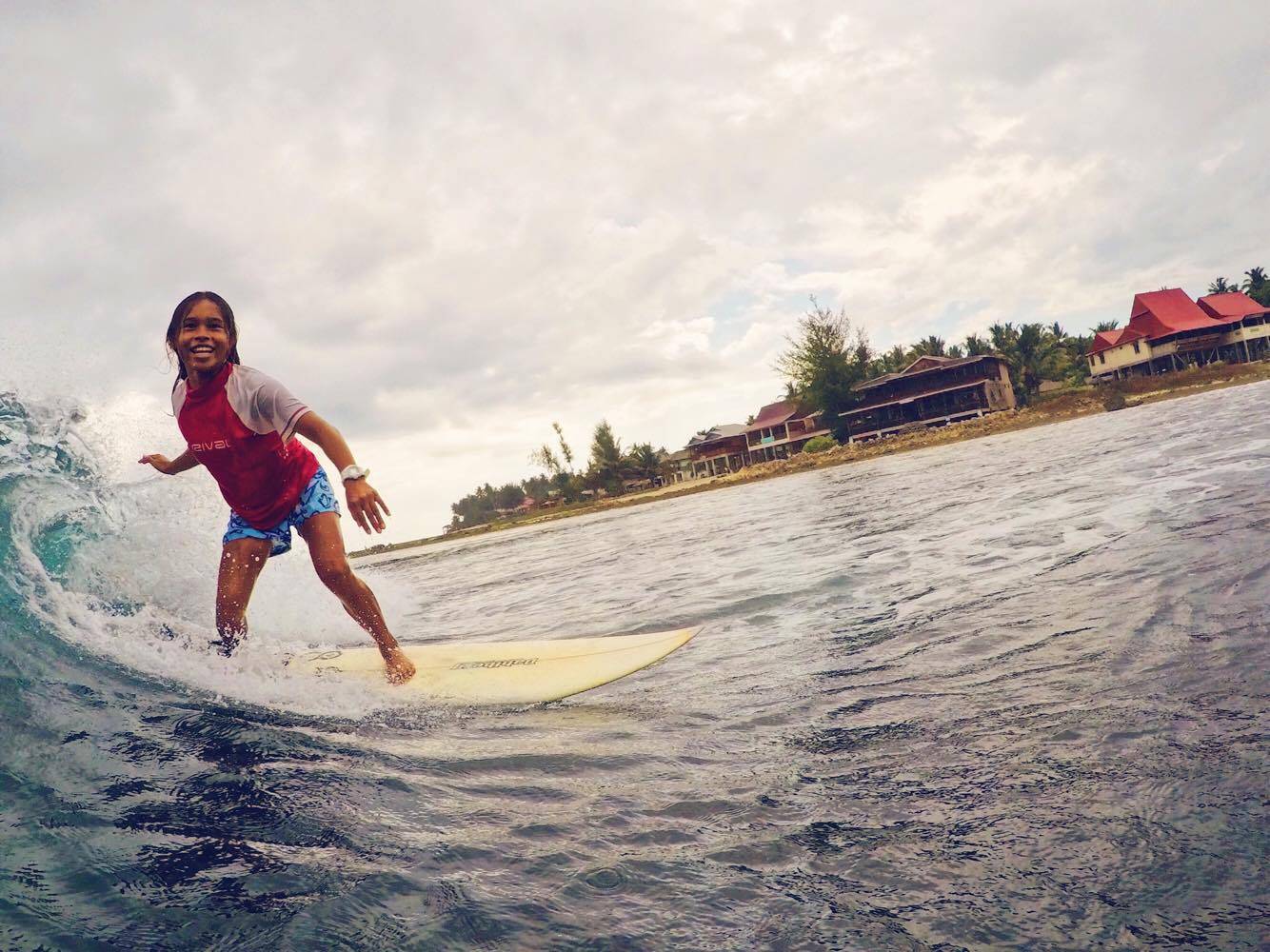 Salika (IndoSurfCrew) – And how was it? You really liked it?
Lucinda: Before I met this man, I had never surfed, I was scared but this man told me: "Don't be scared, it's only water." "It won't harm you."
And from then, I practiced almost every day and that's why I'm so black now (laugh). But if I'm tired, I don't go.
Salika (IndoSurfCrew) – So what did he sponsor?
Lucinda: He gave me a surfboard and fins, only that.
Salika (IndoSurfCrew) – Where is your favourite spot?
Lucinda: The best is Nias! My favourite: "Inside."
Salika (IndoSurfCrew) –  Do you like to be a surf guide?
Lucinda: Yes, I like it. Why not? It's fun, very good and nice. I want a little job to help tourist and teach like in a surf school. Get a bit of money. I want my mum to be happy and not stressed. Cause she is the king, my king. My mum is really a good one because she gives me everything for me to go to school. If I have money, I give to her and what I need she gives me.
Salika (IndoSurfCrew) – So you are helping your mother and your mother is helping you…
Lucinda: Yes. And when I don't go to surf I stay in my house and I do jobs in my room like washing T-shirts or something.
Salika (IndoSurfCrew) – What is your biggest dream? If you could do anything, go anywhere…
Lucinda – I want to be sponsored to surf.
Salika (IndoSurfCrew) – Where?
Lucinda – In Bali or New Zealand, anywhere!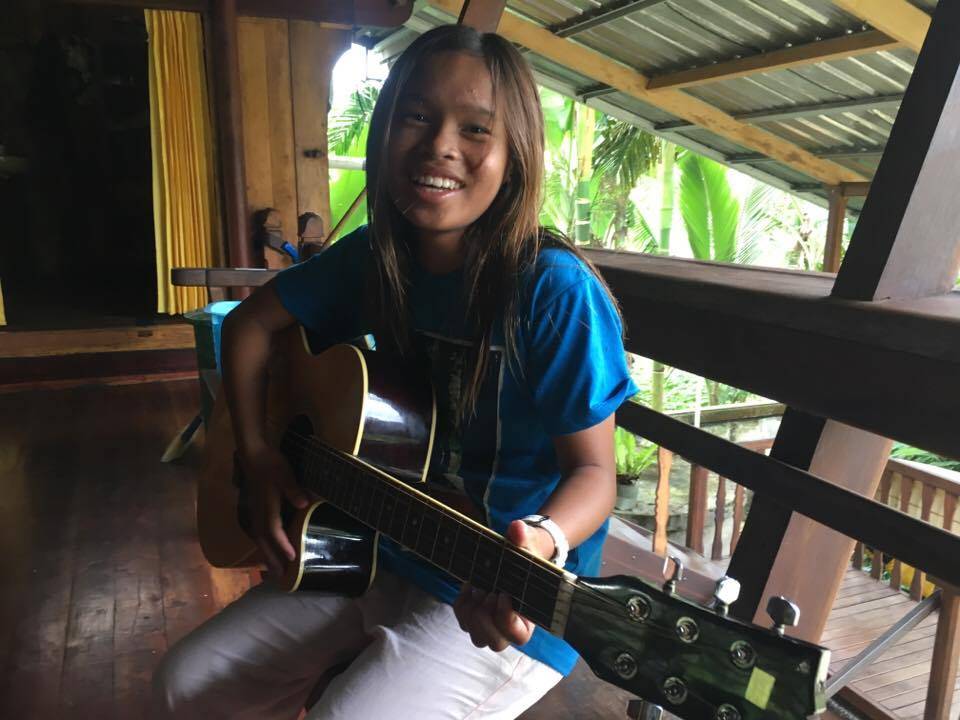 Salika (IndoSurfCrew) – And you would like to do competitions?
Lucinda – Yes. I will. Yes, for sure. Why not? (laughs)
Salika (IndoSurfCrew) – I am sure you will… What would you tell to the people who have never been here about surfing in Nias?
Lucinda – In Nias, it's nice and they are good waves and we can drop! And I would ask them where the better, Nias or Ireland?
—
"Why being scared? It's only water."
While watching surfers from the deck after our session, we turned on the phone upon Lucinda's request and started to watch a surfing competition that was happening in Hawaii.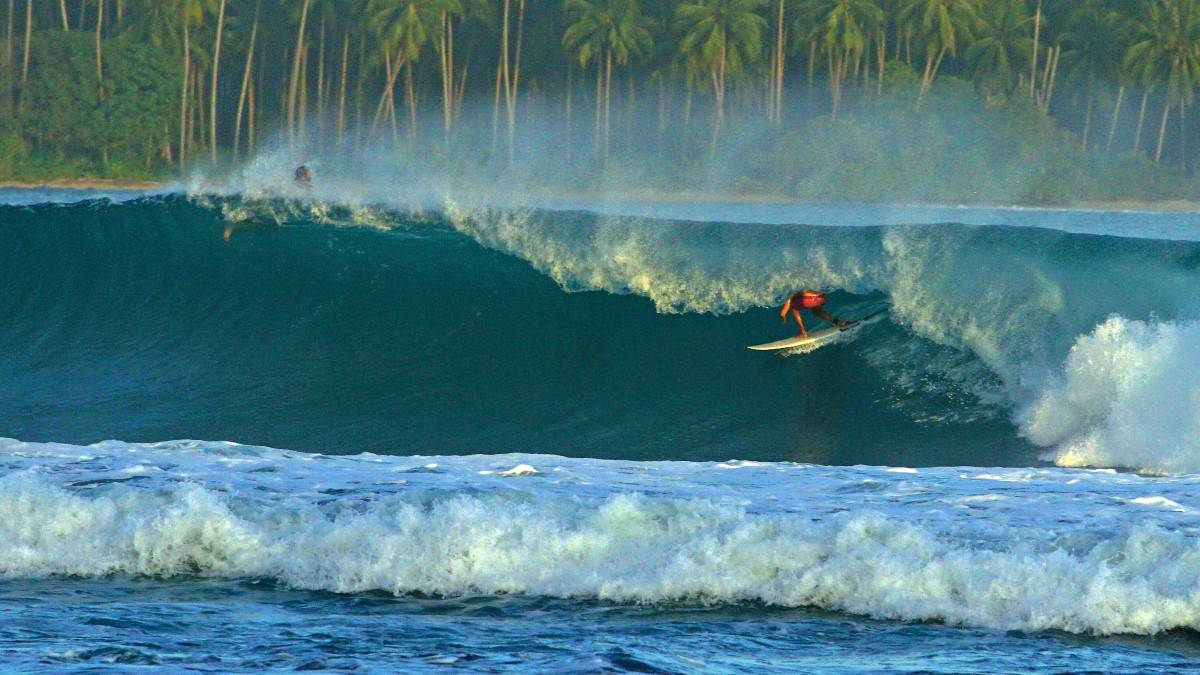 She raised the question, "Medina or John John, who's the most handsome?" "Medina". We both agreed.
While watching the large Hawaiian wave rolling on the screen, I asked her, "Would you surf that?"
"Of course," she says.
"You wouldn't be scared?"
And she declared, "Why being scared? It's only water."
I am suddenly reminded of how powerful the connection between people can be… How a single conversation or even a question can fire up a passion, a vocation, a dream or simply bring us back to remembering our fundamentals, like this one:
We are not born to fear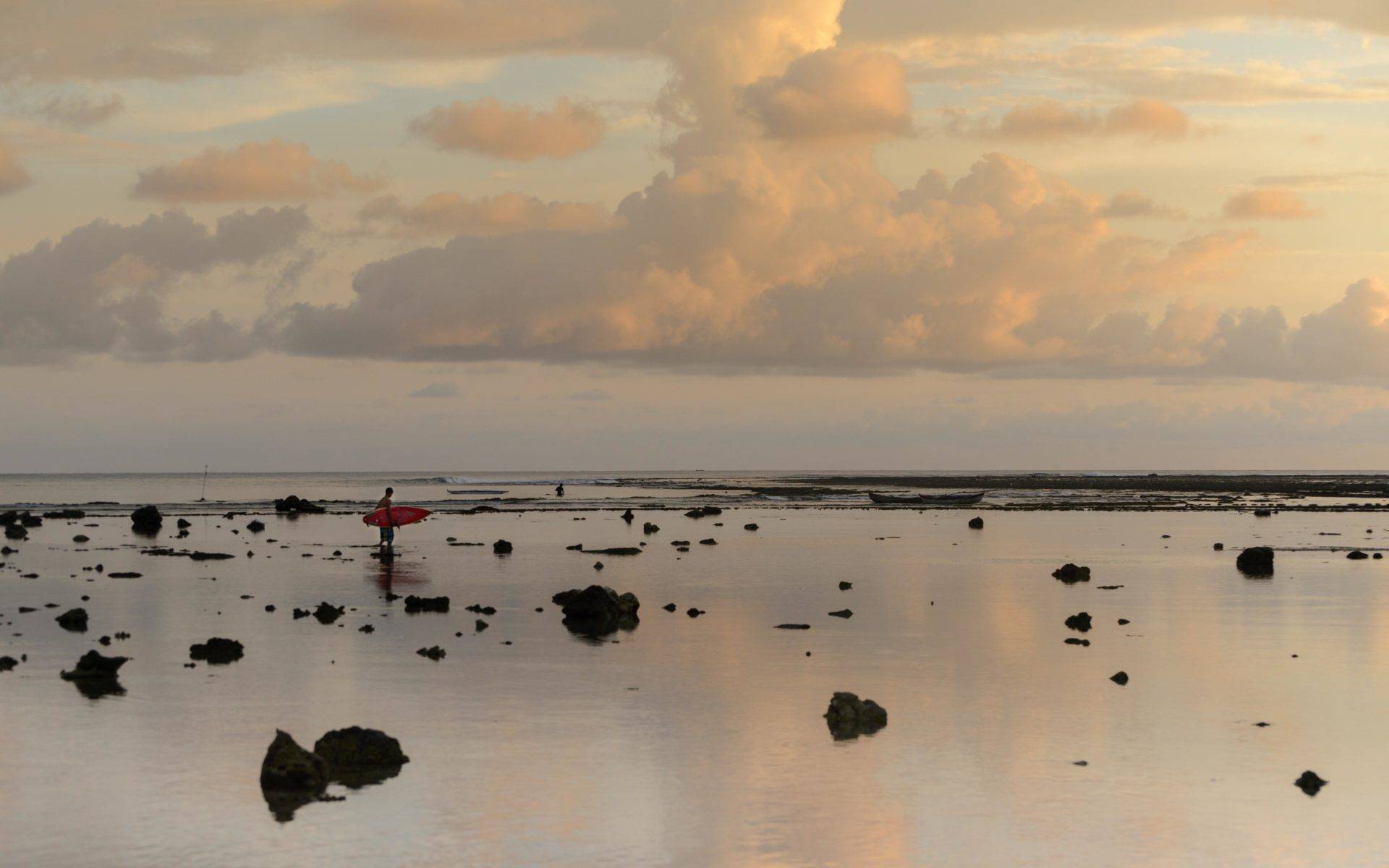 Written by Salika.