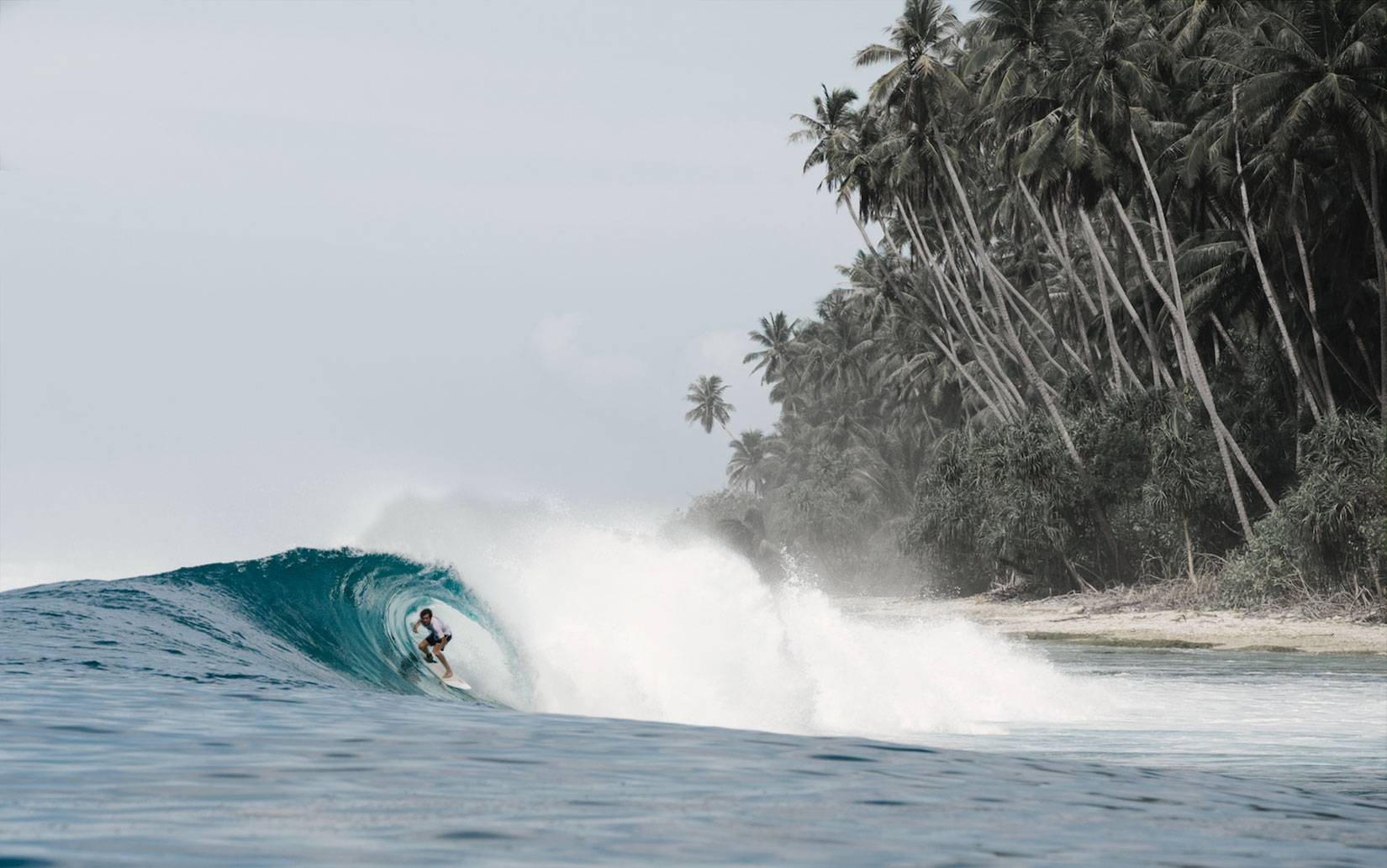 SURF COACHING RETREATS INDONESIA
10-Days of Top Level Surf Training & Perfect Waves.
Improve Your Surf As You Would in 365-days.
The aim of our surf-retreats is for each participants to discover new ways of preparing themselves to surf and make of it a new habit in their daily surf routine. Whether it be surf hacks introduced in the classes of 'Power Surf' (inspired by Ginastica Natural), or improve stamina as well as body and mind consciousness through Yoga. Major improvements will be achieved in 10-days and this will forever change the way you surf.
Each and every one of our retreats are dynamic, so that we can adjust them to you and your needs. We have retreats for anyone from complete beginners to advanced surfers. Our retreats combine surfing and movements practiced through different arts and practices of the body and mind. Our programs are taught by top-level instructors, from all over the World. Made for surfers with a desire to achieve the full use and capacity of their body, to ultimately, surf better.
Curated Partners, Locations and Responsible Businesses.
We have curated locations and places that we vibe with. The places we work with are top surf resorts that have good business ethics as well as an environmental and social consciousness.
What is Your Surfing Level?
You've never surfed or surfed less than 30-days, you want to learn how to surf green waves, ride sideways and gain more confidence in the water.
You've surfed enough to be hooked with surfing. You know how to take off, start doing turns and confident with your paddling. You want to improve your basic surf maneuvers and want to start learning more advanced maneuvers. You are fit enough to spend up to 4-hours surfing a day. You may also have been surfing for years but not consistently enough to see a progression and want to see a change in your surfing.
You surf consistently since already few years. You look out for the good swells and occasionally know how to find barrels and throw a spray after a snap. You want to deepen your surf techniques to bring more flow and power in your surfing. You are ready to push your surfing to the next level.
You are comfortable in solid conditions (6ft+), not scared of hollow waves and late take offs. You want to improve your barrel riding skills and perform radical surf maneuvers.
Our Surf Retreats