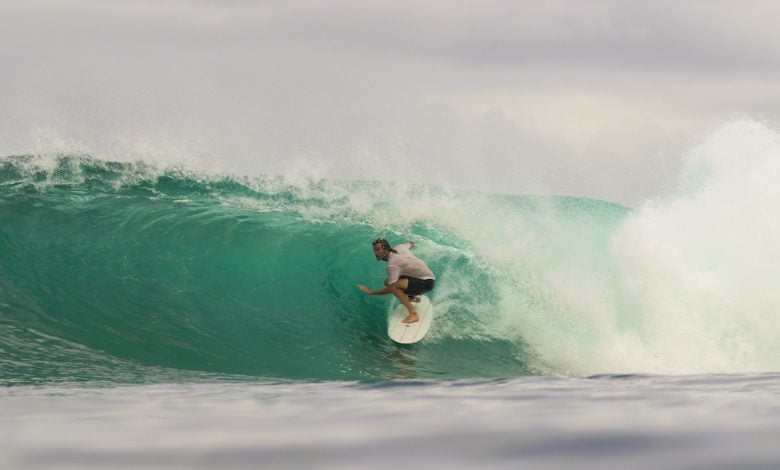 Tropical storms in Sumatra and an unusual encounter with Torren Martyn
Our last surf coaching trip took place on islands off the Sumatran coastline. We were greeted with three days of non stop storm. Not one boat in sight. Only big dark clouds coming in one after another. Despite the unpredictable weather we would still get an hour window of surf between two storms and luckily the wind was blowing off-shore for the right-hander we were after. Those were short sessions though. Once the storm had arrived inside the bay, it was over. The owner reassured us those conditions were exceptional and happened once a year. Everyone was skeptical including me but we had to trust.
On the 3rd day of storm, we came to accept we may not score on this trip and surrendered to the rhythm of the storms, making sure we catch that one session a day.
The forecast didn't mean anything to us at this point as we were at the mercy of a tropical microclimate.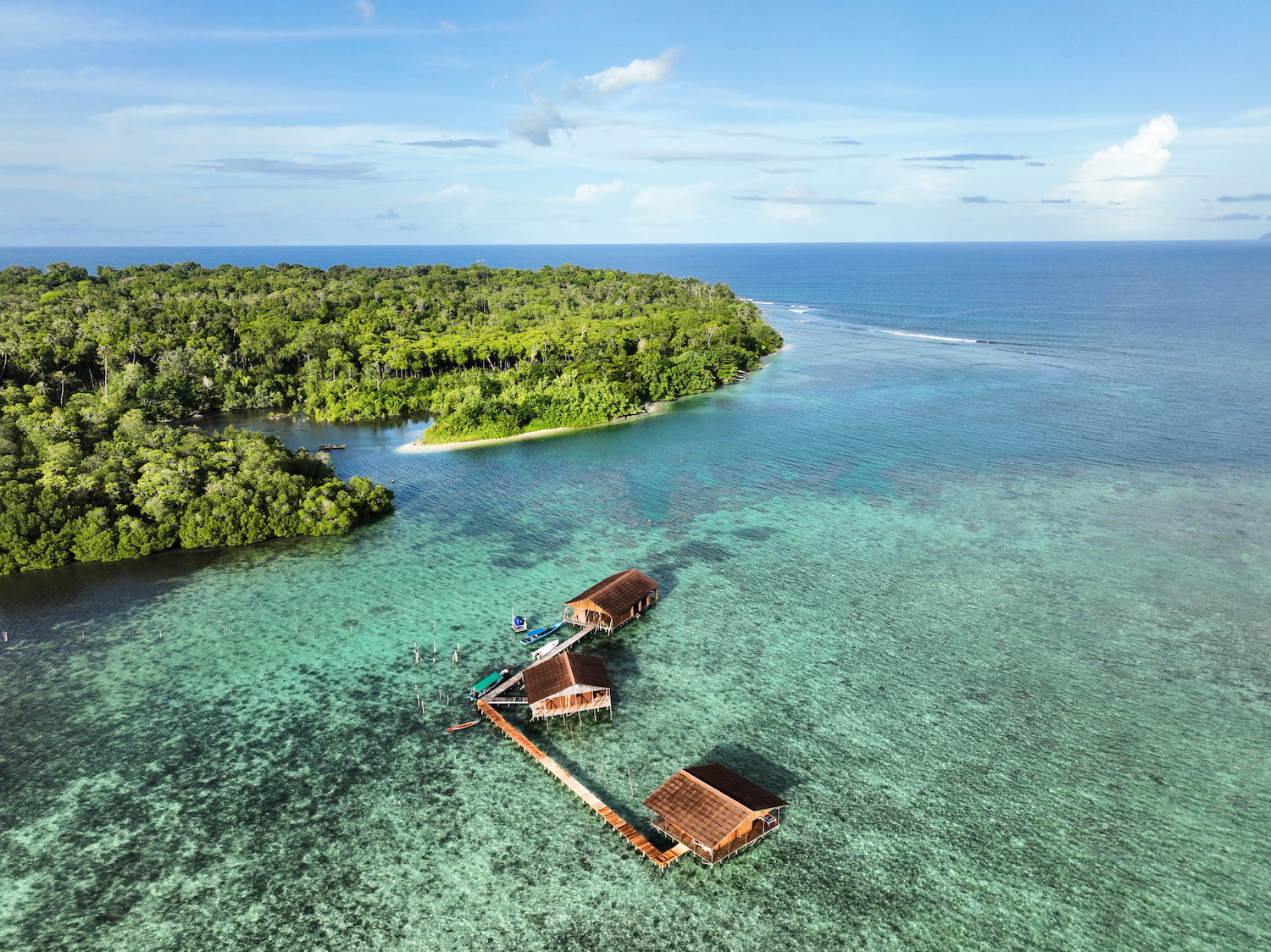 Even if swells were forecasted, the storms would crash it. Still, those one hour window of surf gave us a glimpse of the potential waves in the bay.
On Day 4, the waters were still dark but the winds has dropped. Waves seemed to be on the rise and we wanted to make sure we enjoy that short window. Everyone scored. It was our best session so far and we were just getting acquainted to the wave.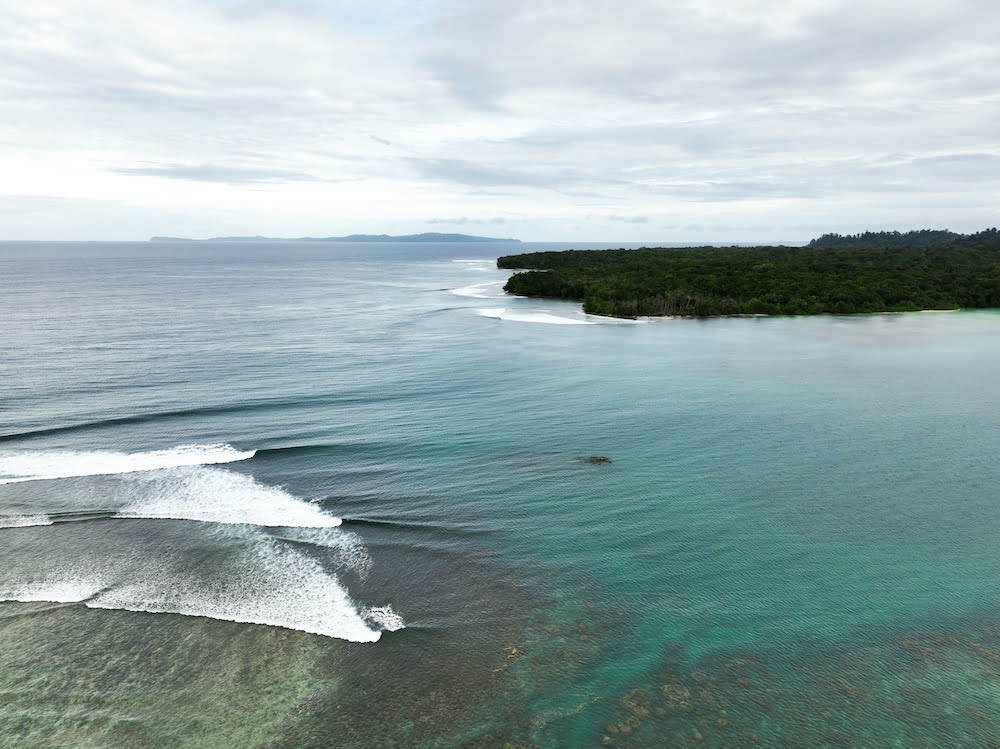 Trading waves with Torren Martyn
A sailing boat appeared in the horizon, nothing like a surf charter packed with hungry vikings, which was a relief. I instantly had a feeling it was Torren Martyn's boat. I had followed his journey since he left Thailand about 2-months ago and knew he would make it to Indo these days to enjoy the first swells of the season. I went to pick up my water housing and got back in the water. On the first wave I linked up with Torren coming out of a barrel. The show started, everyone had their eyes on the man we later called the magician, making it out of long tubes where we couldn't even see an exit or imagine he was still cruising inside. (Watch more video clips on our instagram page)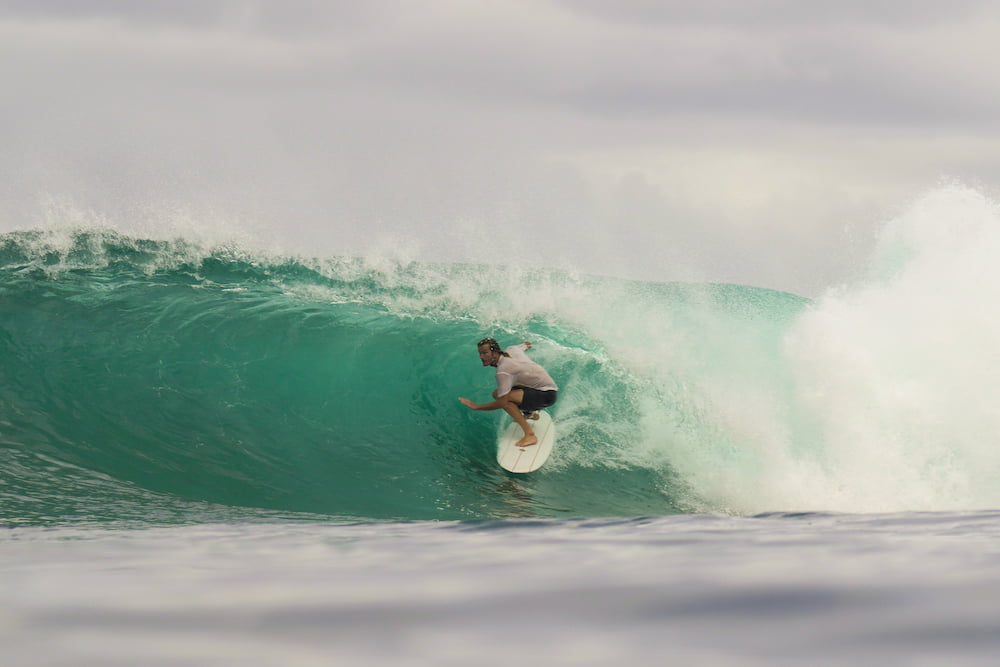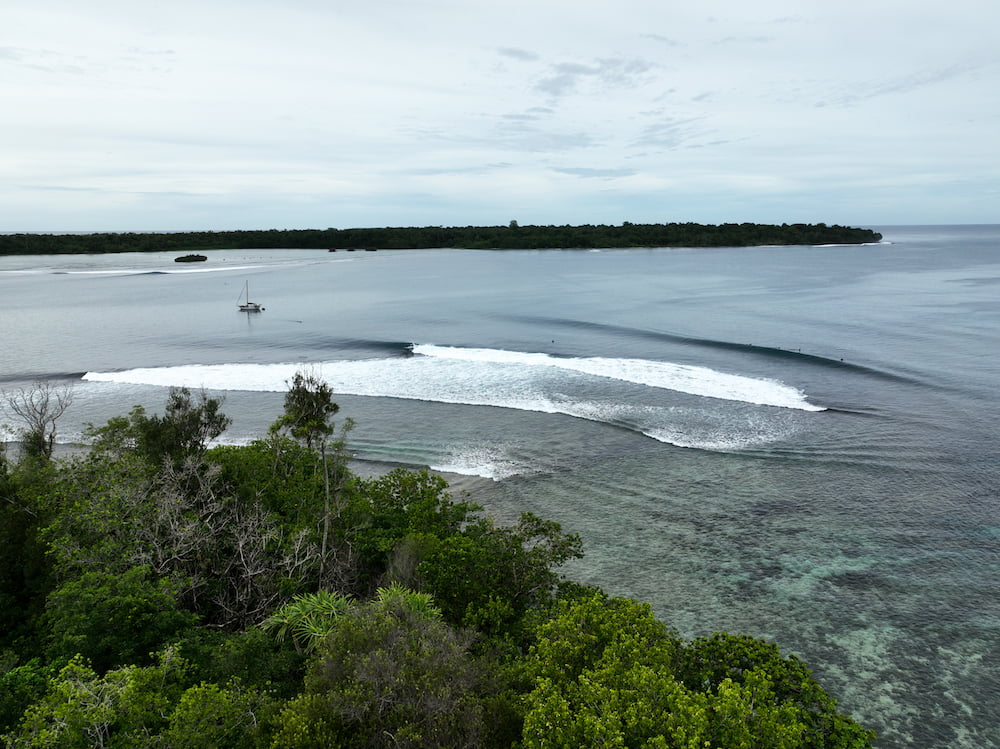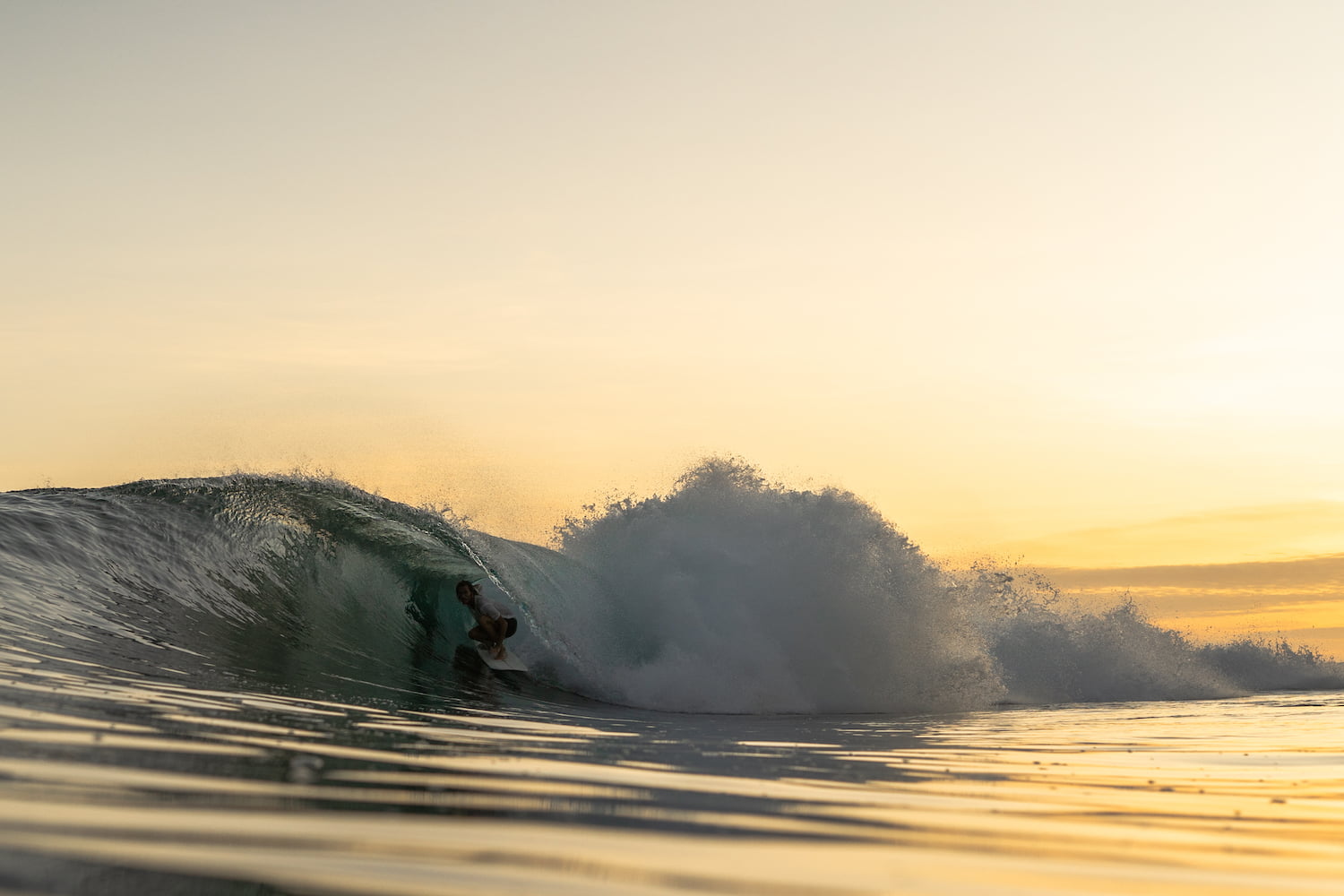 Following that session, we've had six days of non stop pure surfing, an average of 6-foot glassy, silky waves, peeling over crystal clear water. Everyone in the group was regular so we just surfed the right even though the left inside the bay was peeling over hundreds meter with no one on it. I tried at times to convince our group to go there but the right hander was just too good to miss anything of it. Everyone had forgotten the days of storms, one of our repeated client said it was the best retreat he had ever joined so far (it was his 5th trip with us!).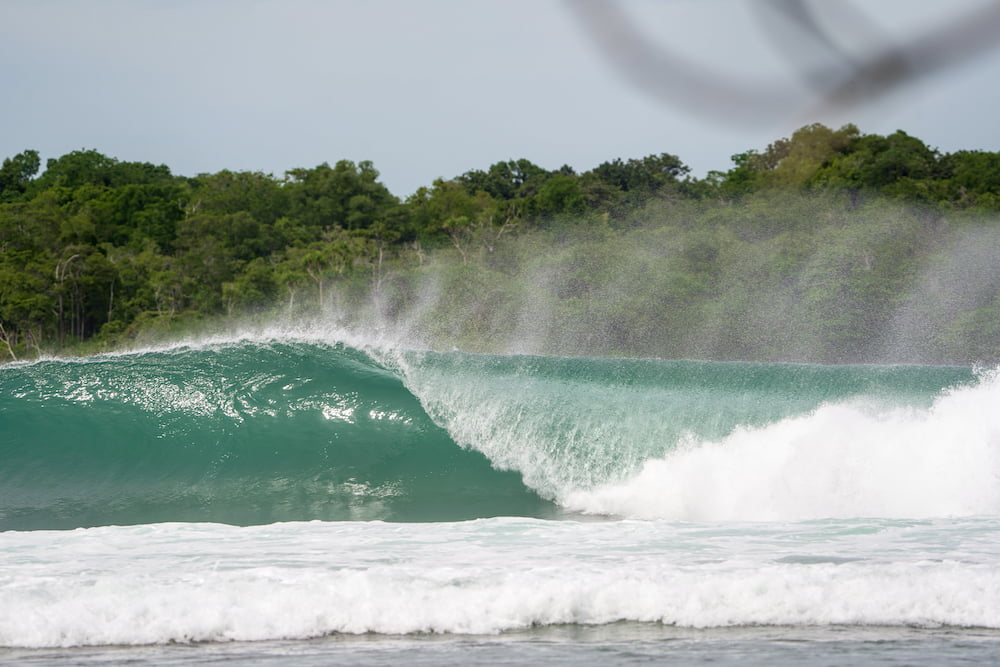 We got hooked with the wave and the place. We have yet to figure out if we were lucky to mostly surf on our own all these days, possibly yes since there are surf charters cruising in this area.
And, since we were so stoked, we planned another trip just 2-months away from now in late August as well as for 2023.