Is this Surf Trip for me?
If you are not sure which one is the right surf trip for your surf level and expectations, you can send us a more specific request below.
Who Can Join Surf Trips?
We have had people coming from all over the World joining our surf coaching in Indonesia. We are always surprised by the great diversity of nationalities in each group and there's actually not one predominant nationality, maybe Europeans? although quite a few South Americans join us as well!
The average age of each participant is around 35 + years-old although we have had people in their early twenties and late fifties.
Couples are welcome!
Groups of friends are welcome, although if your group is larger than 4, we recommend you contact us to host a private trip for you guys.
Gender: We have had a good mix of men and women in our surf retreats, although more men have joined us so far. We'd love to have more women joining us and we try to keep our group balanced as much as possible.
Language: Since we cater to international groups, all our classes are taught in English; however our crew of surf coaches and facilitators also speak French, Spanish and Portuguese.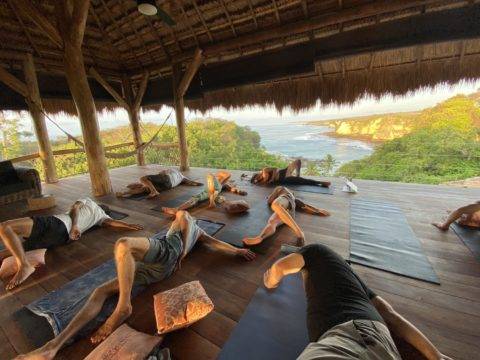 Commitment to Growth and to Improve Your Surfing
This is the one thing that all of our participants have in common. They are committed to grow as a person as well as improving their surfing. Our surf coaching trips are not just about surfing but we also share many tools that you can then use outside of the water, to become a better version of yourself inside and outside of the water.
Our surf coaching trips are less about competition and more about collaboration, where we all support each other in getting the best waves and improving our surfing.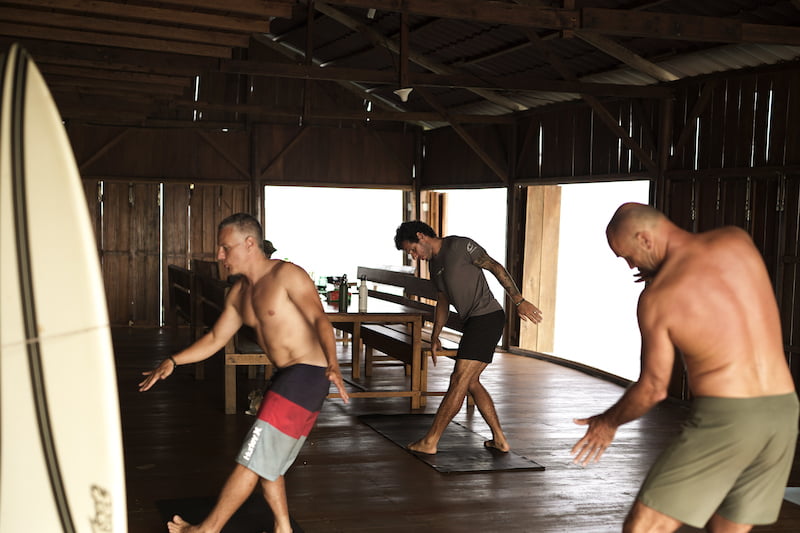 Less Crowded Waves in Remote Locations
If you like to be in a quiet environment, away from the crowds, eat healthy, reconnect with yourself, improve your surfing, meet like minded people, and enjoy adventures. Then, this trip is for you. For years, we have explored the Indonesian coastlines searching for the best quality waves with the lesser crowd possible. We have found some hidden gems that we keep for ourselves and our guests. And we are proud to work with the most ethical and responsible surf resorts in Indonesia, who care for nature and its people.
Learn more about your surfer level and get introduced to our coaches to be more exact which trip to take.