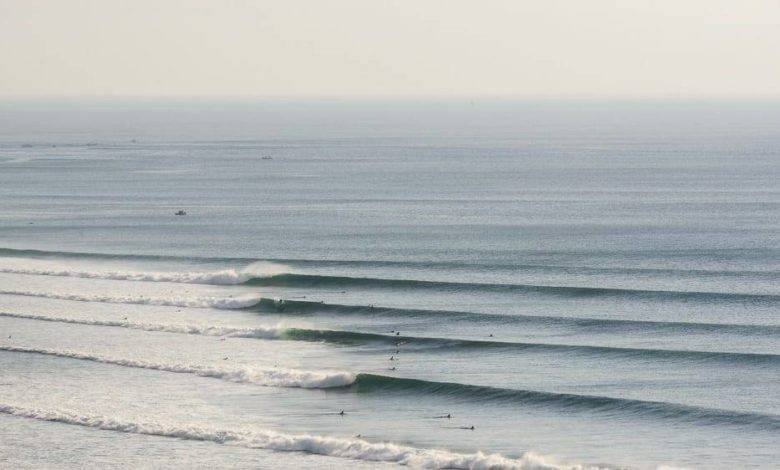 If you reside in Singapore, but spend your days dreaming of white sand beaches, frosty 'tangs and waves that make your frontal lobe flicker with excitement, then perhaps its high tide, ahem… high time you booked a trip to Indo.
But where to visit, how to get there and what time of year should you go? Well, we've got the answer to all those question plus the antidote to your big city blues right here.
Read on to learn more about the 5 best Indonesian surf destinations if you live in Singapore.
1. Simeulue Island
Surf Level: Intermediate to Advanced.
When people talk about tropical islands and brain melting Indonesian surf, they're usually referring to the Mentawais. But if you're living in Singapore and are looking for somewhere a little more accessible that doesn't compromise quality of waves, then Simeulue Island may be right up your alley.
Located to the north of Nias nearly smack bang on the equator, Simeulue is where surfers go between April and October when they want to avoid crowds, score epic surf at mysto breaks and peel back the country's touristy façade to glean what authentic Indonesia really looks like.
That means you won't find cheap Bintang shirts or knock-off hand bags here folks! Just barrelling reef and beach breaks, such as Dylan's, One Thong, T-Bags and Jackals, among many others for you to sample with a select few lucky souls.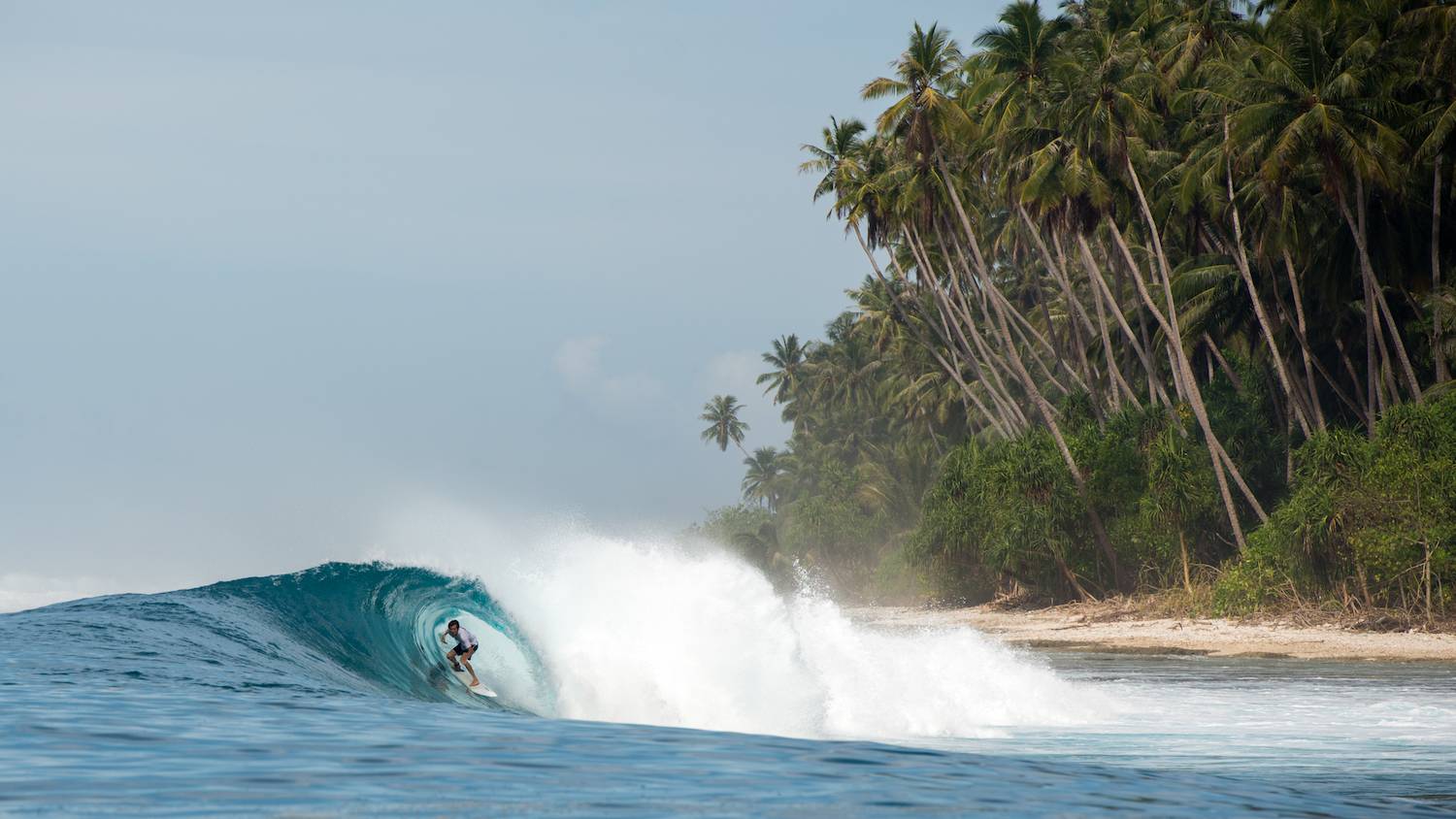 How to get there? – Ideal stay duration: 4 to 5 Days
Direct flights leave from Singapore to Medan, Sumatra's capital city, on the regular and take about 90 minutes. From there you'll need to take another domestic flight to Simeulue (Singabang). You can therefore leave Singapore in the morning and be in Simeulue the same day in the afternoon!
From there you can access a number of resorts and accommodation options and be in the water within an hour of your plane landing. It nearly goes without saying that the only hard part about surfing Simeulue Island is having to leave.
Read also here, 'Simeulue's insiders surf guide'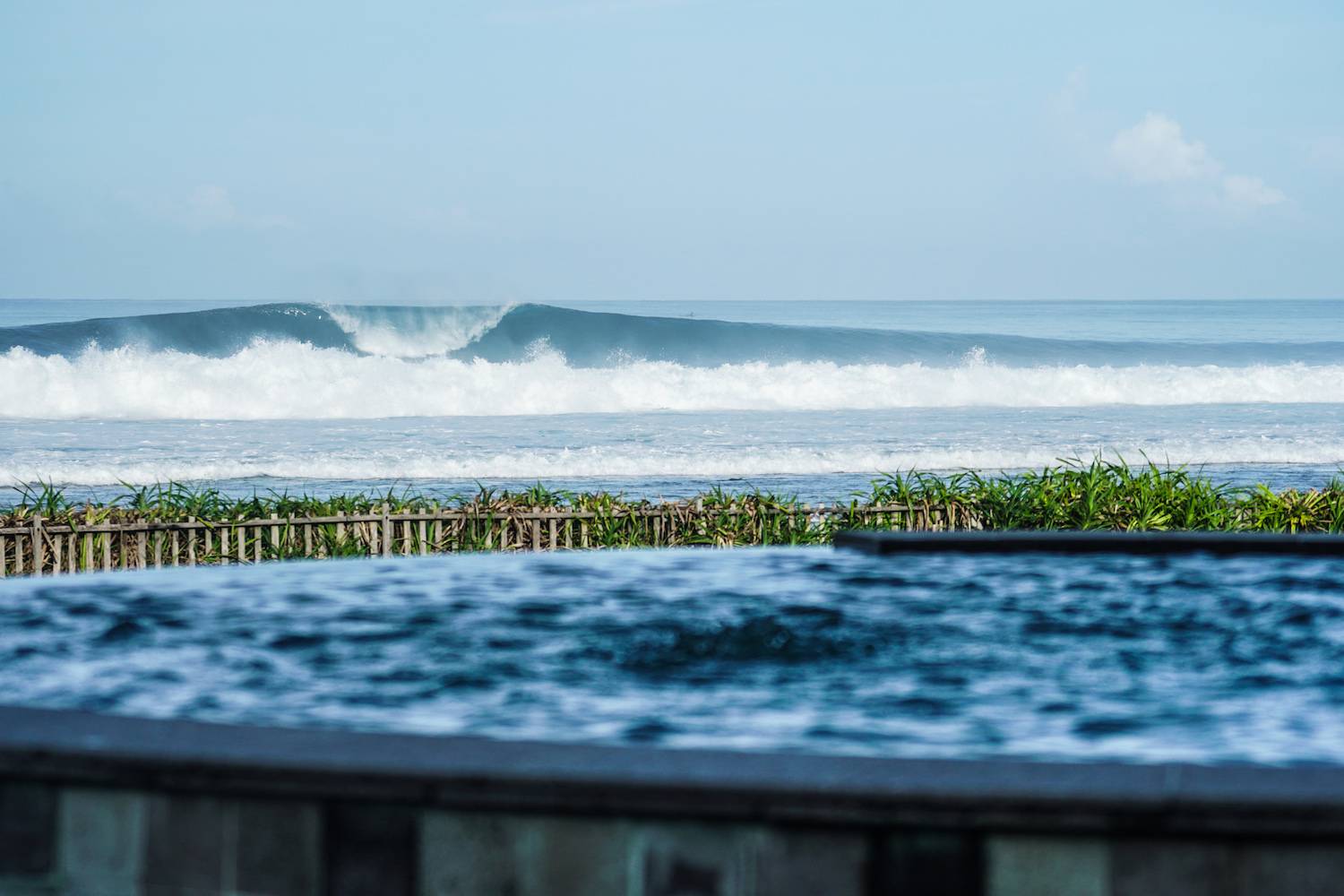 Join us for our Surf Conscious Retreat – May 2019 (more info here)
2. Aceh, North Sumatra
All surf levels
During the wet season, which runs from the end of October till about the middle of April, Indonesia tends to suffer from monsoonal northeasterly winds and funky swell.
In the Aceh province of North Sumatra, however, you'll be delighted to know that offshore winds and relatively consistent waves can still be found, thanks to its west-southwest facing coastline and exposure to both Andaman Sea and Indian Ocean swells. This makes it perfect for surfers of all skill levels looking to get their saltwater fix towards the end of the year, when the rest of Indonesia is squabbling for scraps in less than stellar conditions.
Cement Factory, Lambaro Rights and A-Frames are just some of the better known spots to surf in Aceh, but there are just as many secret setups to explore, ranging from punchy but user friendly beachies to classic Indonesian reef breaks.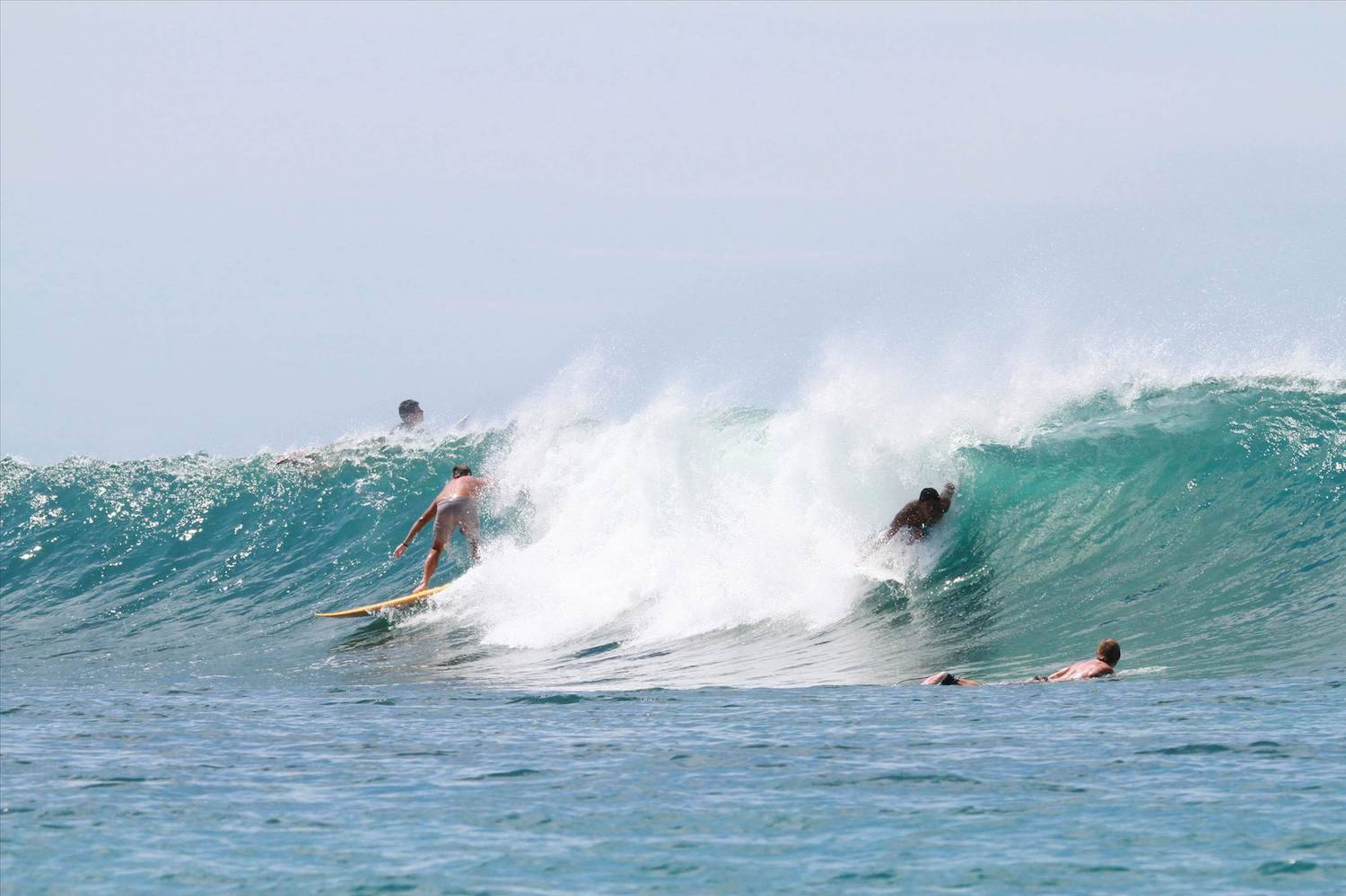 How to get there? – Ideal stay duration: 3 to 4 days
There used to be a time where there was direct flight from Singapore to Banda Aceh, not anymore but still an easy trip to do. The best way is to fly to Kuala Lumpur and hop on a direct flight to Banda Aceh, there are several flights a day for each route.
3. Mentawais Islands
Surf Level: Intermediate to Advanced
If you've managed to squirrel away some vacation time and the boss gives you the nod, waste not a second in booking a trip to the Mentawais Islands. Because as far as getting the most bang for your buck, it's difficult to best this dreamy Indian Ocean island chain.
Lance's Right, Greenbush, Macaroni's, Bank Vaults and Rifles are heavy hitters that produce world class waves during the peak swell season that runs from April to October, but beyond these revered locales, punters can also find a wide range of spots that cater to confident beginners, intermediates and more experienced wax heads alike. Sign me up!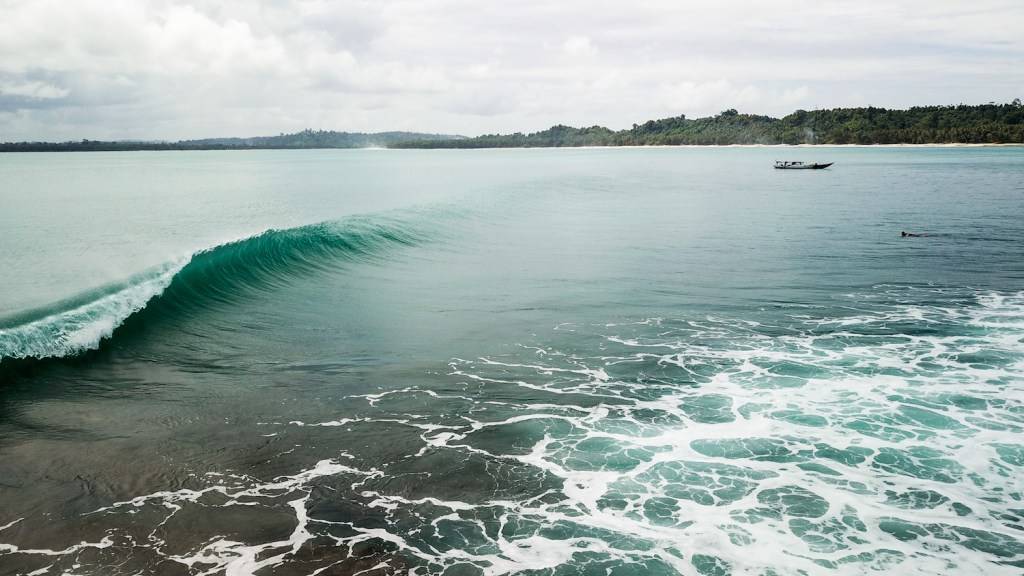 How to get there? – Ideal stay duration – 7 to 8 days (2-days of travel)
The down side is that the Mentawais Islands require an indirect flight to Padang from Singapore then a boat trip to reach them, making this the least accessible surf destination on our list. And since there's no airport on the main island of Siberut, the only transport options are a regular ferry or a fast boat, with the former taking a solid 12 hours and the latter considerably less.
Taking this into account, it may be better to wait until you've got a week or so off work, then book a charter trip or a few nights on a land camp to make the most out of your Mentawais Island holiday. Rest assured though that if this were the only overseas trip you took all year, you definitely wouldn't regret it.
We are also organising a surf coaching retreat in Mentawais with top-level instructors, next March 2019. Find more information here.
4. Bali
Surf Level: Beginner to Advanced
Even though Bali has grown rapidly, and some may say unsustainably, in the last 20 years, there are still pockets of beauty and uncrowded waves to surf that allow it to retain its exotic charm… that is, if you have the time to find them.
For those a little short on days off though, Bali still offers a fantastic range of waves to choose from, with Uluwatu, Padang Padang and Bingin catering to the veteran shredders amongst you, while Legian, Kuta and Canggu Beach serve as great training grounds for learners and intermediates.
Crowds can be a little hectic and the general busyness that defines Bali's main tourist centres, jarring. But if you live in Singapore and want great weather, good waves and a little atmosphere, Bali is definitely worth some consideration. It is convenient and consistent, if nothing else.
Want to learn surfing in Bali?  Join us this coming June for a Surf Therapy Retreat.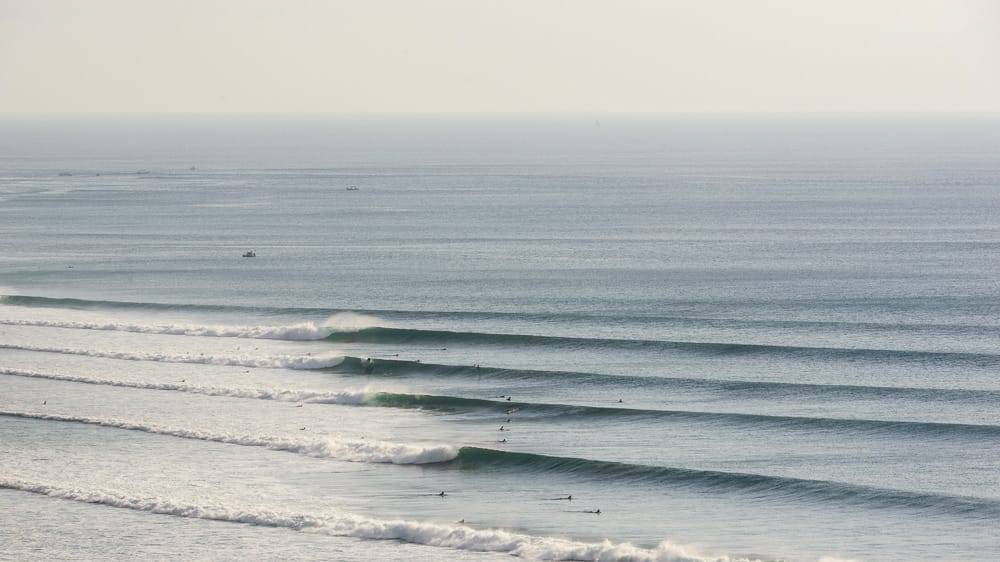 How to get there? – Ideal stay duration: 2-days +
Direct flights from Changi airport to Denpasar, Bali's capital, depart pretty much every day of the year. And with over 12 airlines to choose from a competitively priced ticket can always be found. Flight time is also only a measly 2 hours and 20 minutes. This means you can leave on a Friday afternoon, surf your brains out all weekend and still make it back to Singapore by Sunday night.
Just make sure to time your trip during the peak swell season, which runs from April to October, to improve your chances of scoring decent surf. If you must go outside of these months though, don't despair. With trade winds blowing from the west in the off-season, Bali's east coast (think Keramas) lights up.
You'll also find accommodation is much cheaper if you choose to go in the wet season. And any coin saved is coin that can go towards your next overseas surf trip. Cowabunga!
5. Lombok
Surf Level: Beginner to Advanced
Lombok is Bali's more reserved little sister, but don't think for a second her reputation as the lesser-known sibling is because she don't got the goods. Quite the contrary, Lombok is home to one of the most fun waves in the world, Desert Point, along with a number of other reefs and beach breaks suited to both ambitious neophytes and hardcore wave warriors.
Like Bali, Lombok offers waves during both the wet and dry season, however unlike Bali, the best time to visit Lombok is from November to March. That's because the majority of Lombok's surf spots are on the south coast, with the prevailing swell direction throughout these months also coming from the south.
Sure, the weather probably won't be postcard perfect and some of the monsoonal deluges will really test the integrity of your roof, but there are less crowds and the swell is often cleaner.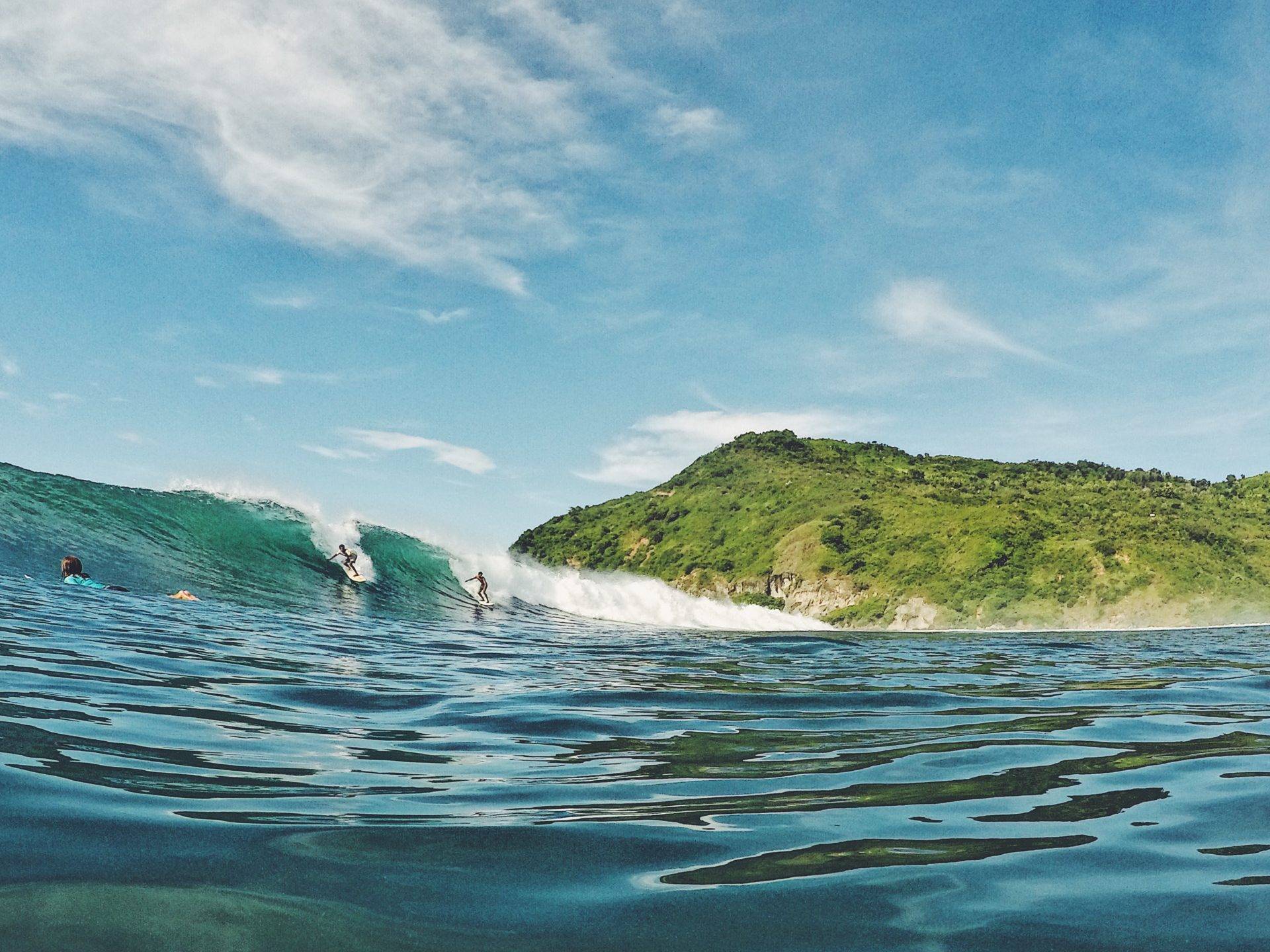 How to get there? – Ideal stay duration: 2-days +
You can now fly directly from Singapore to Lombok a few times a week, with a total flight time of just under 3 hours. Finding a direct return flight though can be a little more difficult, as many airlines head back to Singapore via Bali.
If you're dead set on scouting out some epic waves during the off-season though, we suggest planning a trip to Lombok to coincide with a long weekend. That way you can still get a couple of quality days in the water without having to cut your trip short just to make up for travel time.
Or, you could just fly there and never return…. if your boss is also a surfer, they'll understand.
Do you need any help in planning your surf-trip from Singapore? Message us.