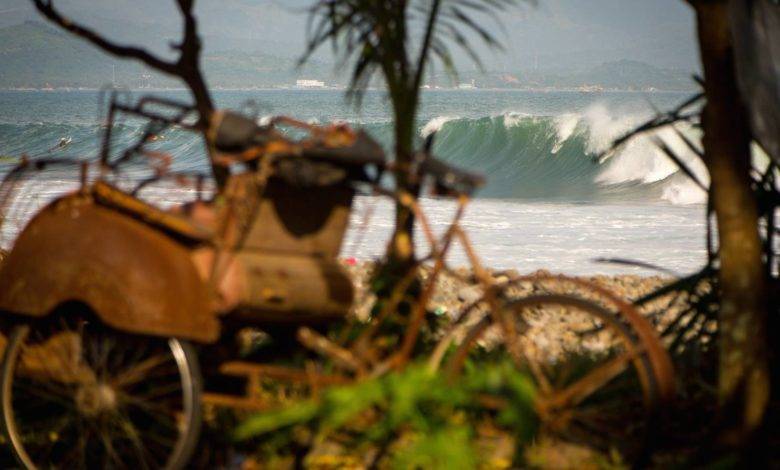 Cimaja Beach Club recently opened in July 2016, and it changed the landscape of the little surf-village Cimaja.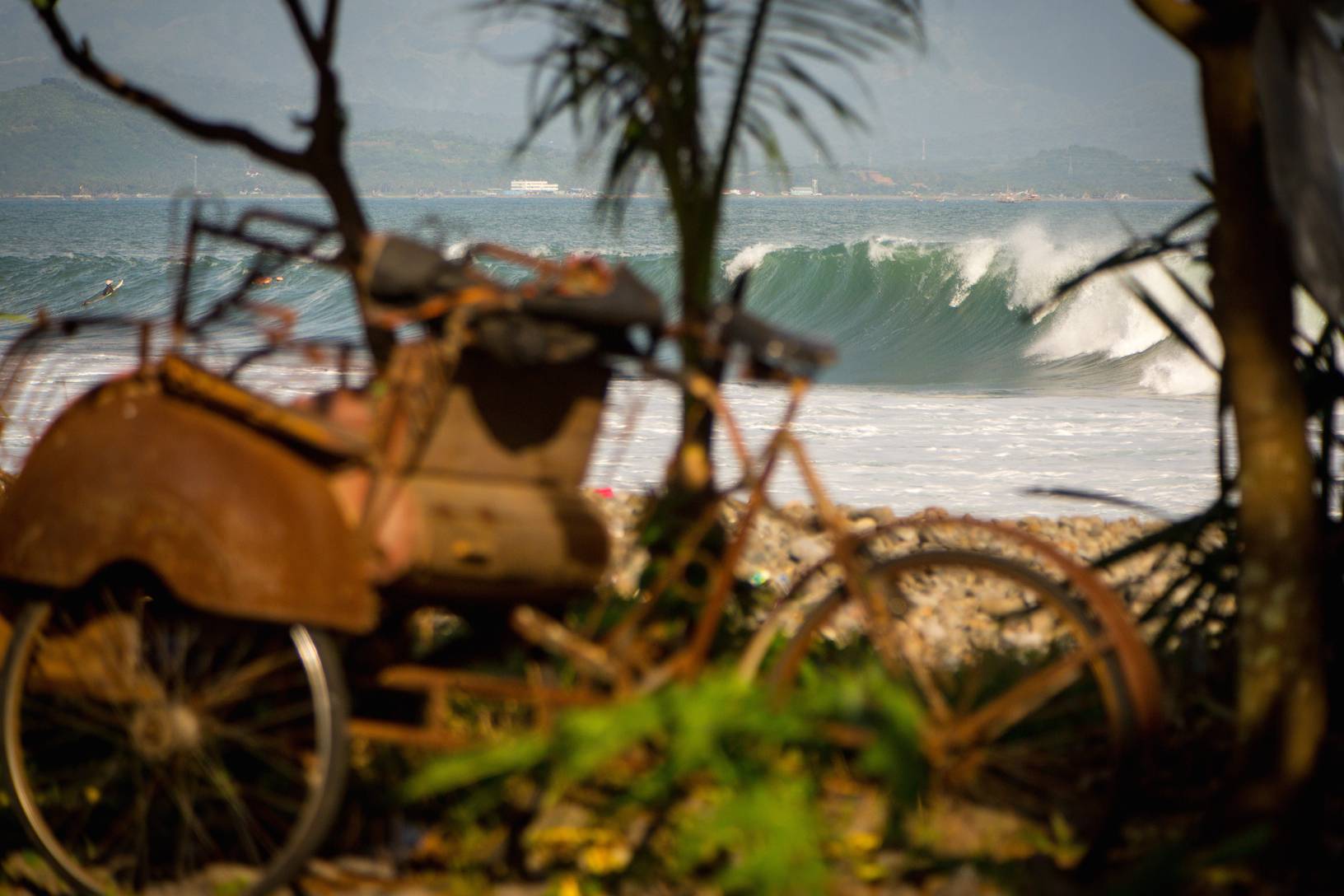 Where is Cimaja?
You haven't probably heard of Cimaja yet unless you live in Jakarta and starve for surfing. This is indeed the closest surf spot from the Indonesian capital, and also a reasonable trip-length if you're traveling from Singapore.
Located in West Java (4 to 5 hours drive from Jakarta), this surf spot is your starting point for a surf-trip in West Java.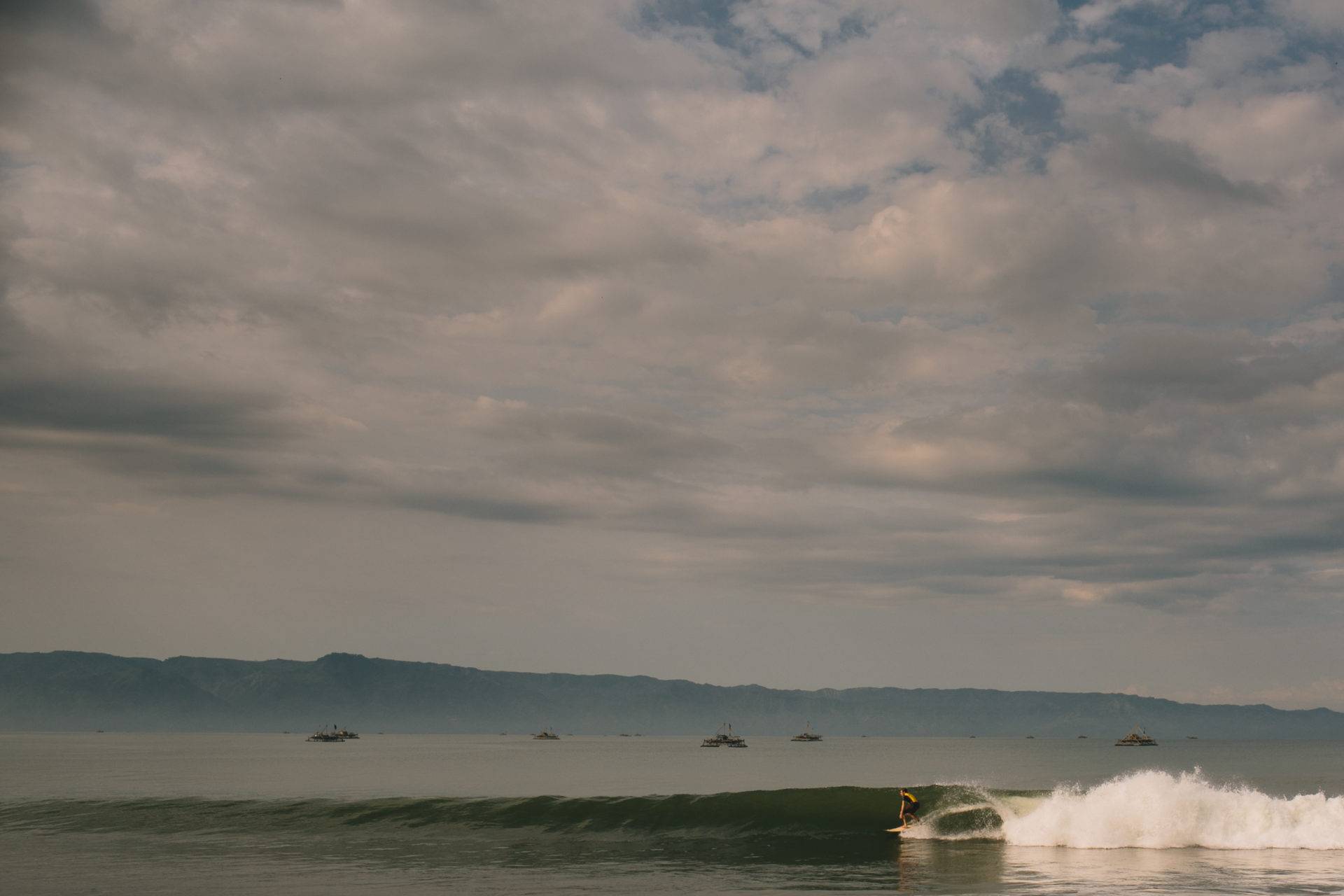 Cimaja is not the surf destination that most surfers would include in their surf-trip. It is not as famous as Bali or the Mentawai islands, it is not the typical Indo barrel that you see on surf magazine covers, but still you should include it in your Indo surf-trip, here's why:
Cimaja is a fun rippable right-hander reef break that will suit all levels from beginners to pros.
Well exposed to swells, it works all year long. The spot works really well at mid-tide, and offers a hollower wave on a low-tide as it is more shallow.
Locals are cool and welcoming, there's a great vibe in the water, and it is not as crowded as Bali (except on weekends, where many Jakartans come to surf there, but no worries there are other options nearby!)
Access to many other good spots around where you might be just by yourself and your buddies sharing real good waves.
Cimaja also owes its reputation to Dede Suryana, no 1 surfer in Indonesia – who just won, last week, the ASC title (Asian Championship). Dede has grown up surfing Cimaja, and is now one of the best surfers in the world.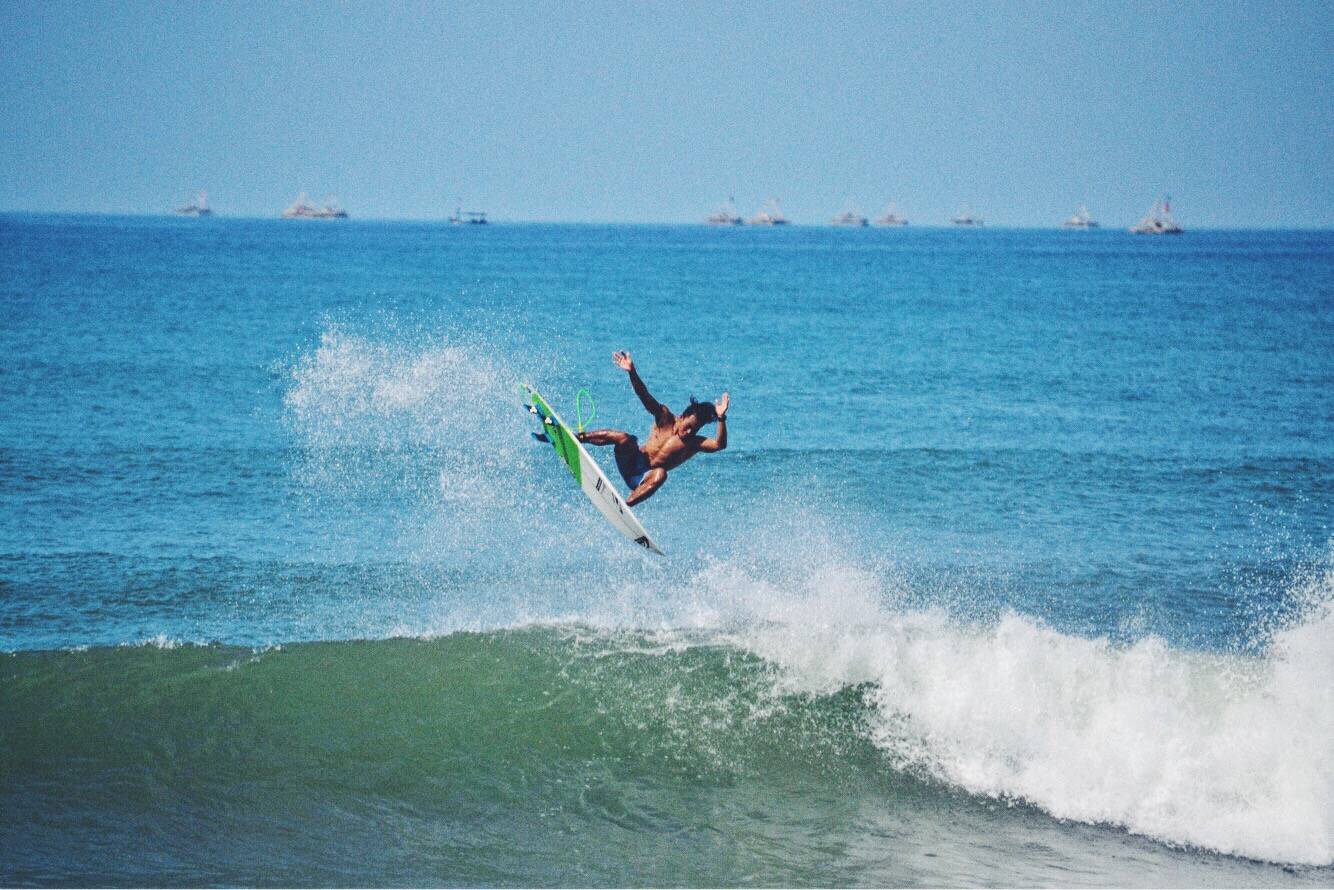 Cimaja Beach Club
By going to Cimaja Beach Club, you'll get to meet Jez, the owner of the recently built surf beach club. He gave us some precious tips on where to surf in the area, and even though the swell forecasts were just 3-5 feet, we got quality waves all day long in the other spots surrounding Cimaja: beach breaks, reef breaks, point breaks, you name it… Jez is definitely one of the friendliest host we've met while traveling in Indo, and he will be happy to share some info on where and when to surf the best waves in the area depending on tide, swell directions, etc. just have a beer with him and you'll learn a lot about West Java hidden away spots!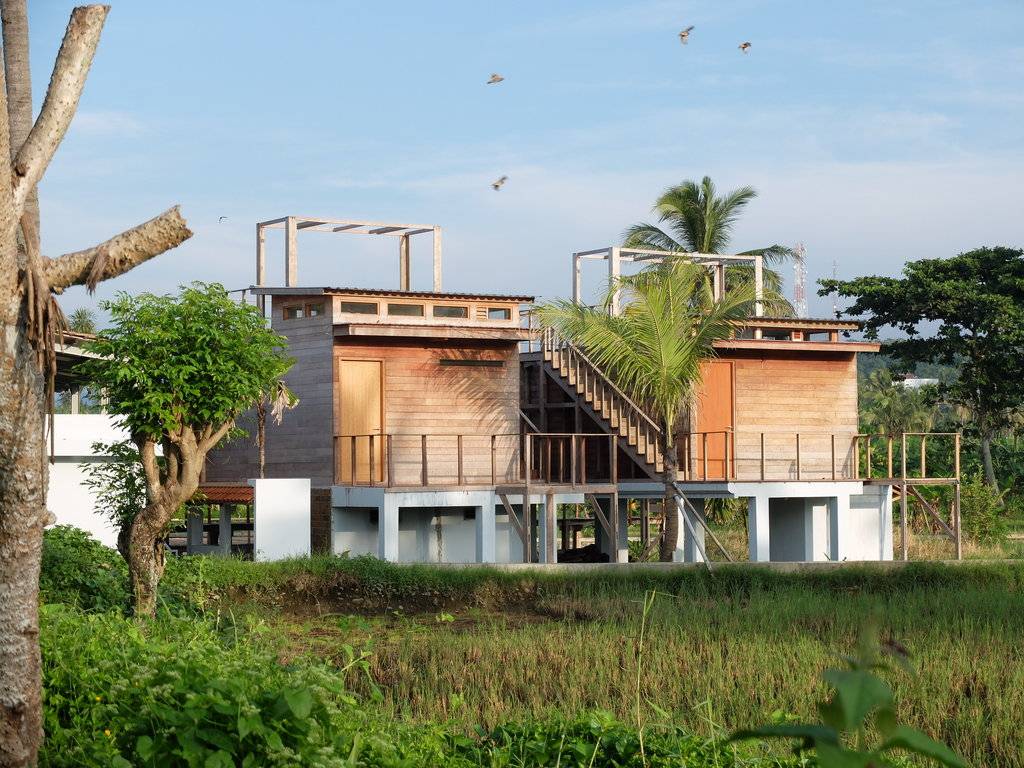 Although the weather isn't the best during the off-season in Indo, it had the advantage to allow us surfing all day as there was almost no wind, just rain times to times. Plus, it scared away the crowds, and we surfed just by ourselves most days!
West Java is also a great place for a surf-trip during the Indo off-season since it is very exposed to all swells, and you get some breaks working from only 2-3 feet.
A new addition to Cimaja's landscape
When we first came to Cimaja, about three years ago, there were just a few local home-stays, which was great, but now being able to stay right by the beach, having a view on the waves from your room, and delicious food cooked by a 5-stars chef makes it feel like a hidden gem in middle of no-where.
Food was indeed one of the highlights of the trip. The charismatic Chef Jim was previously working in 5-stars restaurants all over the world before he decided to come back to his home town, cooking in an open-door kitchen with the sea breeze while enjoying the surf vibe. It makes it sound expensive, but a main course is only 60,000 IDR while the breakfast range from 40K to 60K (approx. USD5).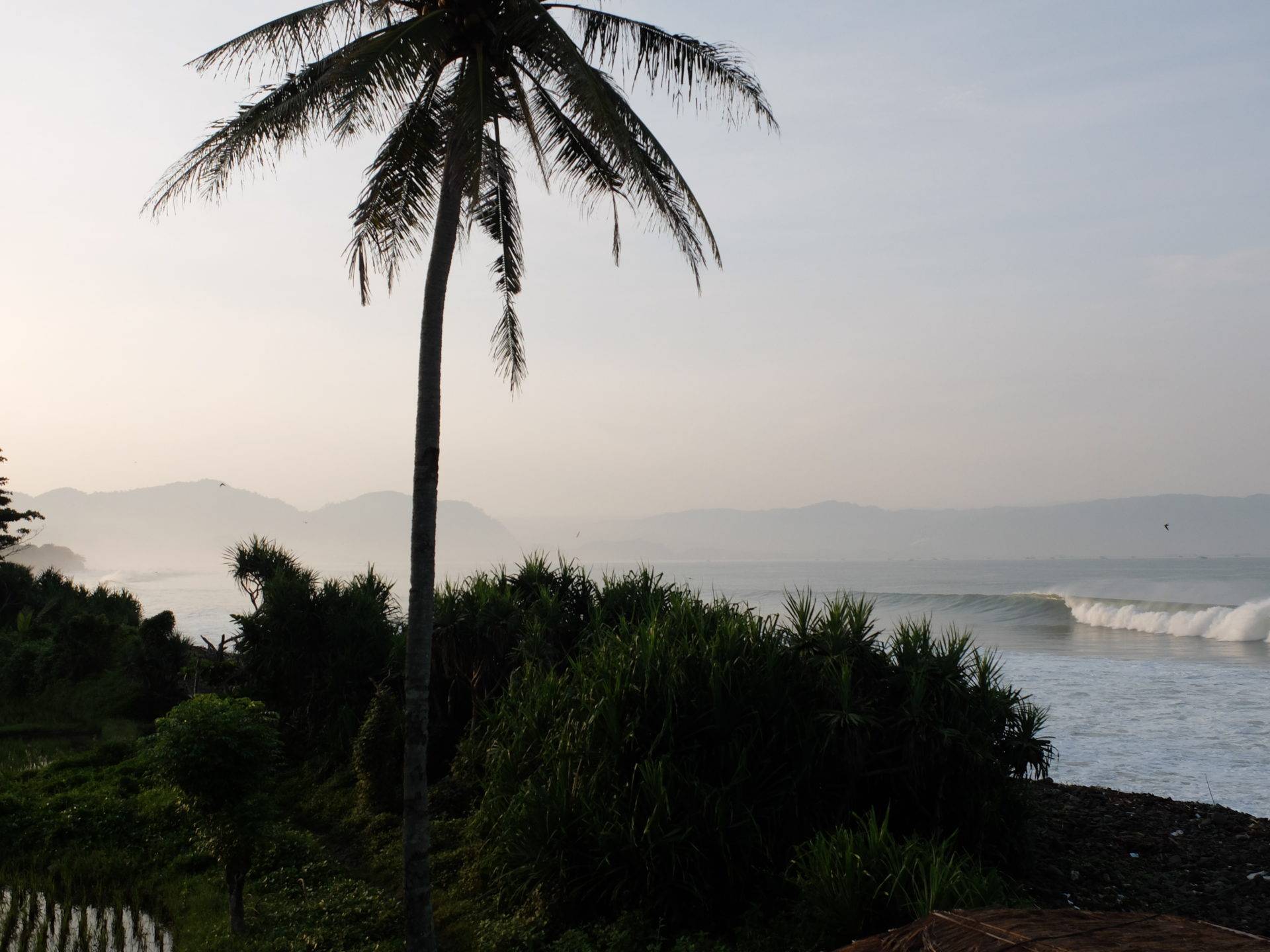 There are two bungalows and two backpacker rooms at the moment, while two other bungalows are going to be ready by February, and, as any beach-clubs, there will be a swimming-pool ready for the upcoming season! In few words, there's no better place to chill out by the beach, just few hours away from Jakarta!
*Beginners can also request for a surf-class while staying at the beach-club.
Enjoy an ALL DAY HAPPY HOUR by mentioning "Indo Surf Crew" when booking at the Cimaja Beach Club. Offer Valid until 1st March 2017.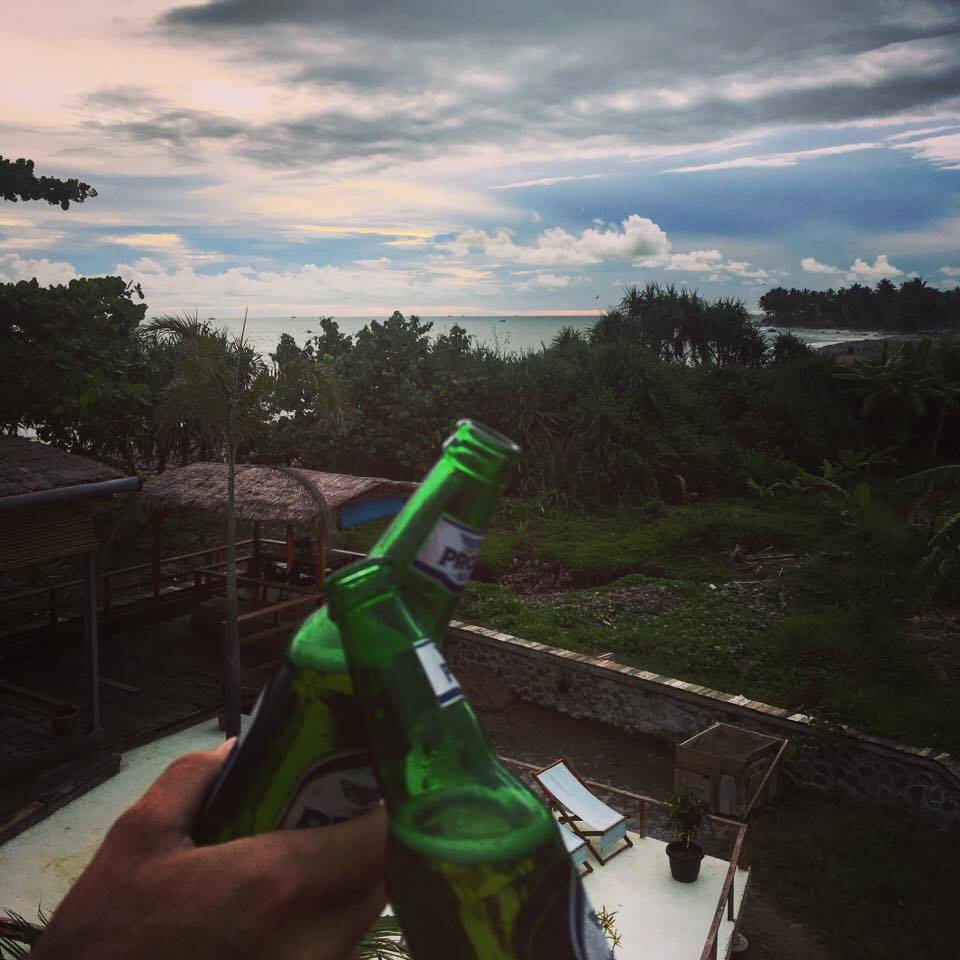 How to get TO CIMAJA From jakarta?
Traveling by train or bus can be time-consuming and sometimes as expensive as hiring a private driver if you are at least two people.
In the case you are two passengers, we'd recommend to do just like us, book a GrabCar and negotiate a one-way rate at about 500 to 600K IDR (approx. USD 40). We recommend to leave during the night though, so you can avoid traffic in Jakarta, and be there in less than 4-hours. You can also contact Cimaja Beach Club for a transfer service.
By combining bus and train options, you should first travel to Bogor from Jakarta (possible by train or bus). Then from Bogor to Sukabumi or Pelabuhan Ratu, finally take a taxi to Cimaja, a one way trip shall cost about 250K per traveler, and last at least 6 to 7 hours.
Where to go after Cimaja?
Experienced surfers and professionals might opt to go off-the-beaten track to Panaitan islands that offers world class barrels with no crowds. The famous big wave spot Ombak Tuju is also near to Cimaja and is the place to go when bigger swell hits Java.
Intermediate surfers can travel in the area, visiting the spots of Turtles (3-hours away), or Sawarna (1-hour away). All spots are very exposed and very consistent all year long.
Further West is the famous longboard spot of Batu Karas, an easy and fun wave for beginners. This is about 10-hours trip from Cimaja, passing by Bandung.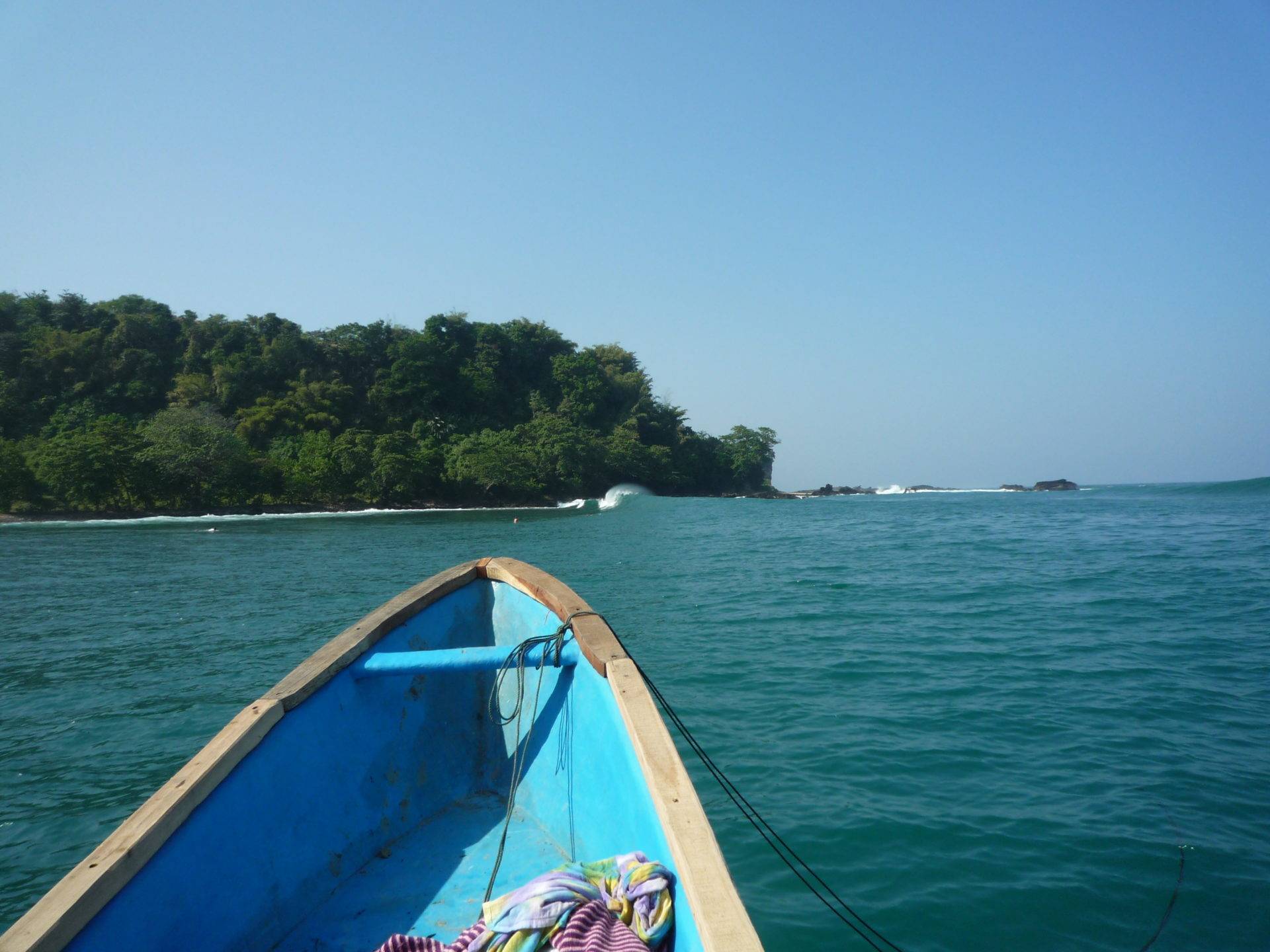 We hope you've felt inspired reading this post, and that like us, you'll get the chance to visit this hidden gem in West Java. Do not hesitate to contact us if you need any additional information, or Cimaja Beach Club for any enquiry.
Sending you good vibes from Indo,
The Indo Surf Crew