- Nusa Tenggara Timor, Indonesia -
November 3 - 11, 2023

Booked X

March 24 - 31, 2024

Spots Left: 2
Secret Location in East Nusa Tenggara
8-Waves Within 30-Minutes Boat Ride
Easy Access From Bali (1-hour flight + 2-hours drive)
Since our other retreat at Secret Nusa Tenggara Timor retreats now gets booked months in advance, we just added another option in the same region, similar set up, different location, and surfing slightly different waves! Still a great variety of right and left handers waves - perfect for intermediate surfers to work on their turns, techniques or even get a barrel on the good days. We will aim on keeping that location a secret as long as possible so we can still surf empty waves. Details on the itinerary are shared upon reservation.
This surfing program is designed for:
Intermediate +
You're hooked. You know how to take off, duck dive, turn & paddle confidently. You want to improve your surf techniques. You are fit enough to spend 4 hours in the water and push the limits on steeper takeoffs. You may have been surfing for years but not enough to progress. You feel stuck and want to step up your game.
The listed surf level is the suggested experience level for this retreat.
If you are not sure if this retreat is the right one for you, please fill out the form below with a note, or simply contact us.
What's on the program? Surf Coaching & More.
STAY 8-Nights at a resort, facing a wave.
SURF a variety of waves. Up to 6 waves are accessible within 30-minutes via speed boat.
GET FILMED while you're surfing.
PRACTICE on the skate trainer, REPEAT in the water
POWER SURF techniques
RESTORATIVE stretches
VISUALISATION and exercises and BREATHING techniques
EAT well, SLEEP well in twin shared bungalows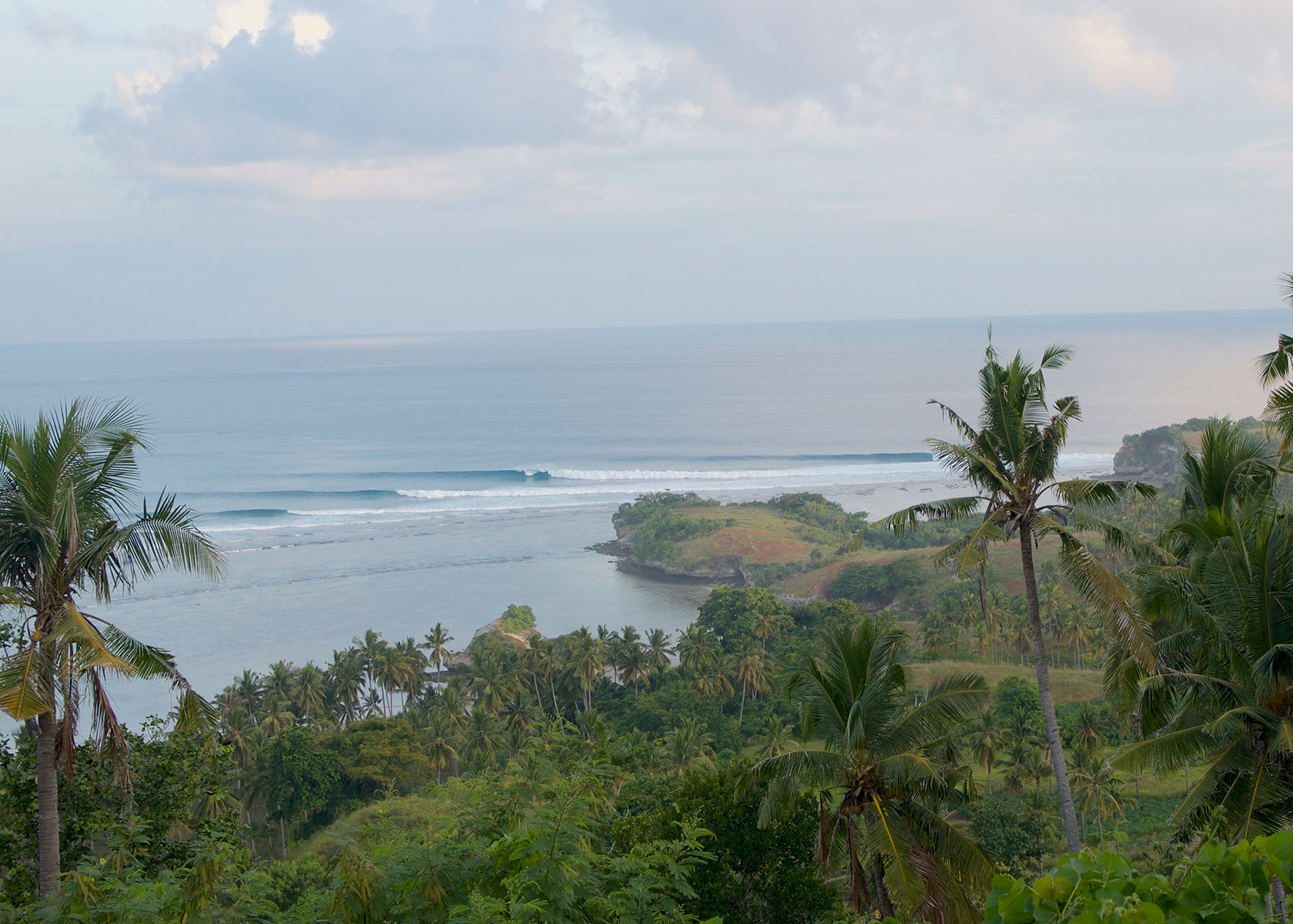 The Waves in East Nusa Tenggara – What is the surf like in March / November?
You will experience one of the least explored coastline of Indonesia. A lack of road accesses and accommodations have kept the crowd away. Though, there are as many quality waves as in Bali, both rights and lefts that awake with different kind of winds and swells. There is always an option, for all kind of levels, from beginners to pros alike.
Both March and November are a prime time to surf this area as trade winds will have stopped. It will be either glassy or caressed by very slight winds. Most of the spots don't need much swell to work. We expect the average day to be around 4-5 foot wave faces.
Reserve Your Spot!
The Crew
Rodrigo Machado – Surf Coach and Founder of the Power Surf Training

Rodrigo is a Brazilian surfer and founder of the POWER SURF method. Throughout his 25-years of surfing experience, he has deepened his teachings in the art of 'Surf Hacks' throughout 4 major pillars that are Physical, Technical, Tactical and Psychological. The POWER SURF is born from his practices of yoga and self-knowledge, the art of breathing and meditating, natural gymnastic and capoeira acrobatic movements. Rodrigo teaches surfers looking to perform better from intermediate to advanced levels of surfing. The POWER SURF method is now practiced internationally supporting thousands of surf athletes in achieving their full potential.
Join Our Crew!
Accommodations
Somewhere in Nusa Tenggara Timor
We will be staying at a beautiful and eco friendly resort, where everything has been thought to the well being of its guests. From a 13 meters swimming pool, to recently built bungalows with AC facing a right hander wave out front.
There are in total 5 private rooms, 3 of them are bungalows and 2 rooms in a newly built house - each of them have their own en-suite bathroom.
The crew is equipped optimally for surfing with a 9 meters aluminium Speed Boat with 250hp Honda, and a couple of dinghies quintrex aluminium 420 Busta with 40hp Yamaha.
With its open garden, the place is ideal to gather after a long day of surfing before sharing a meal in the family style dining area.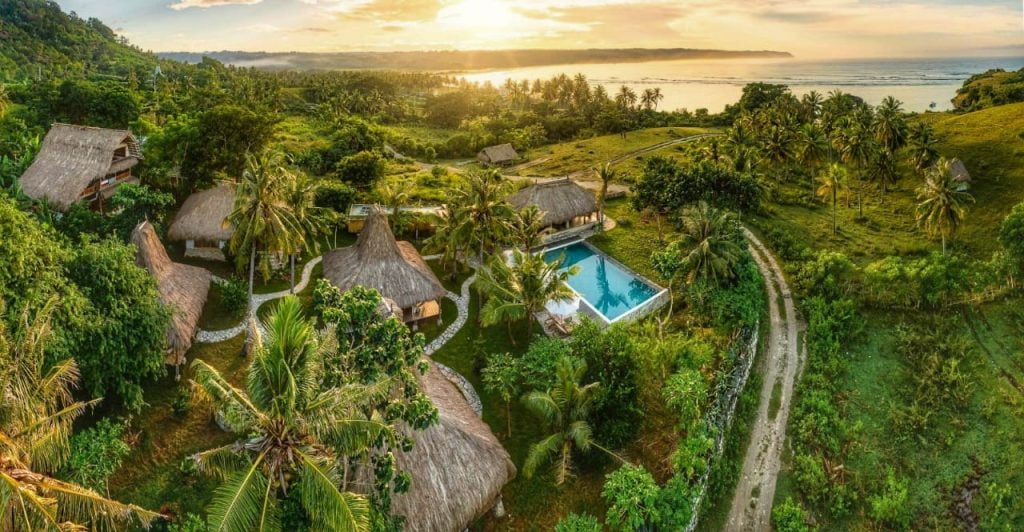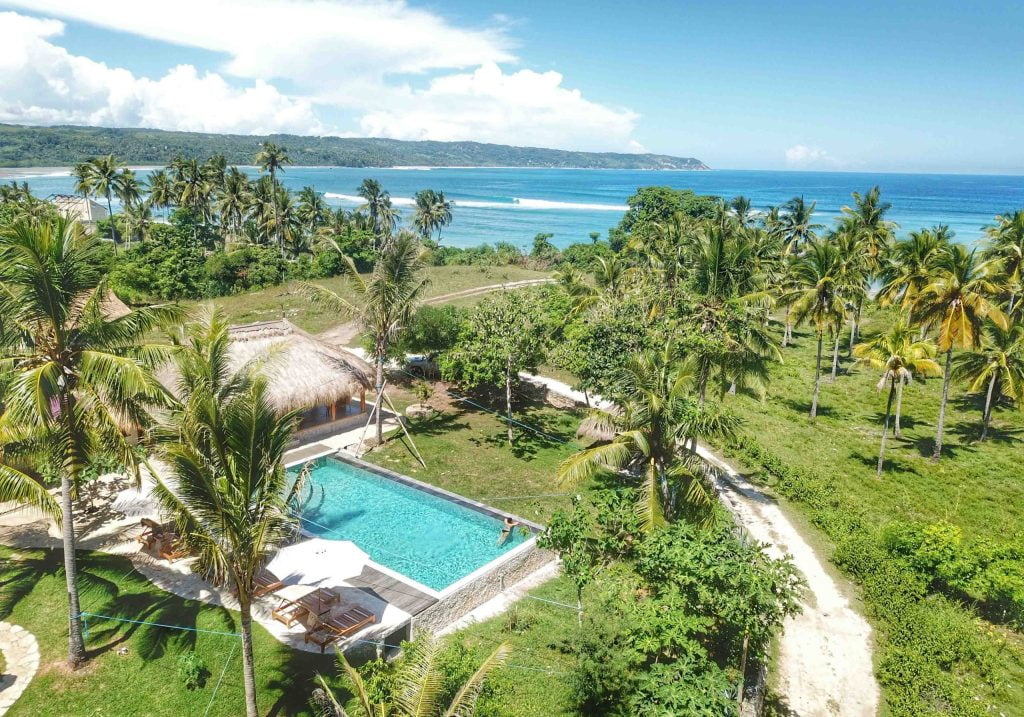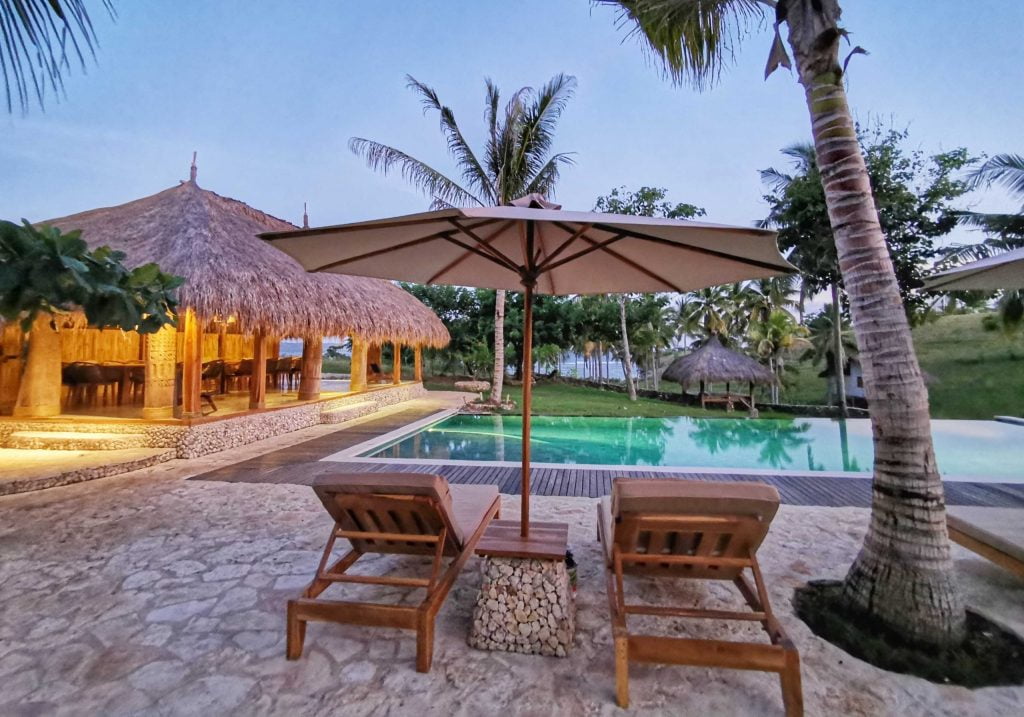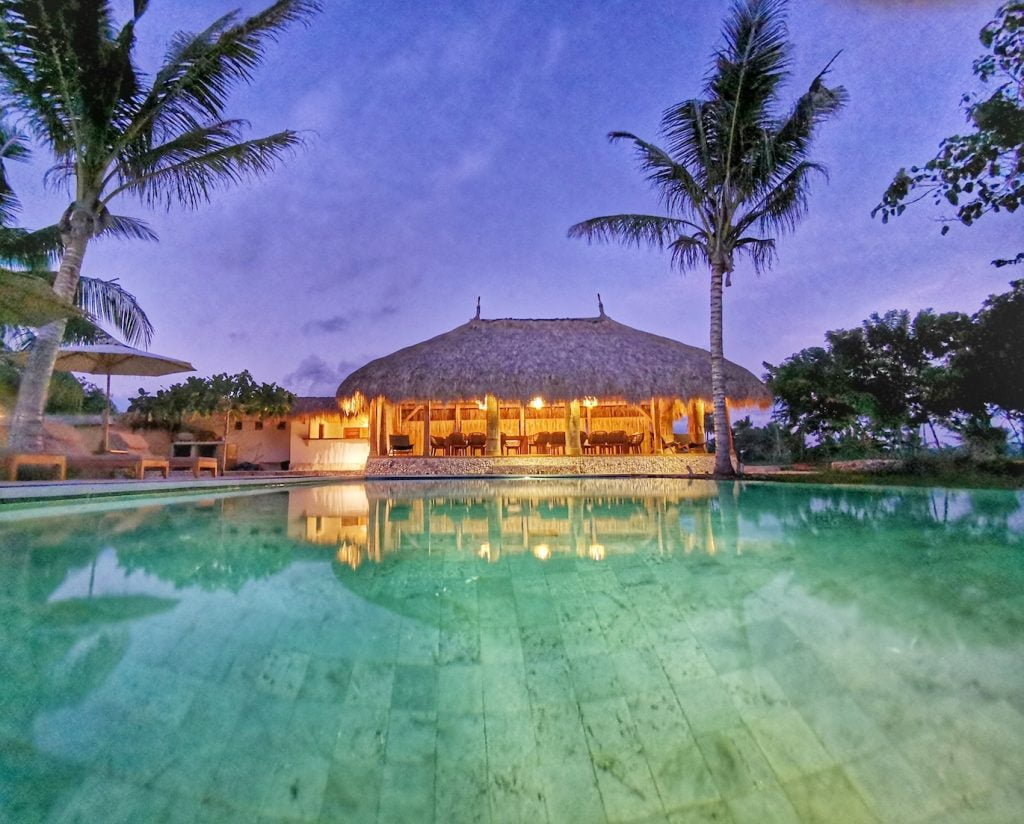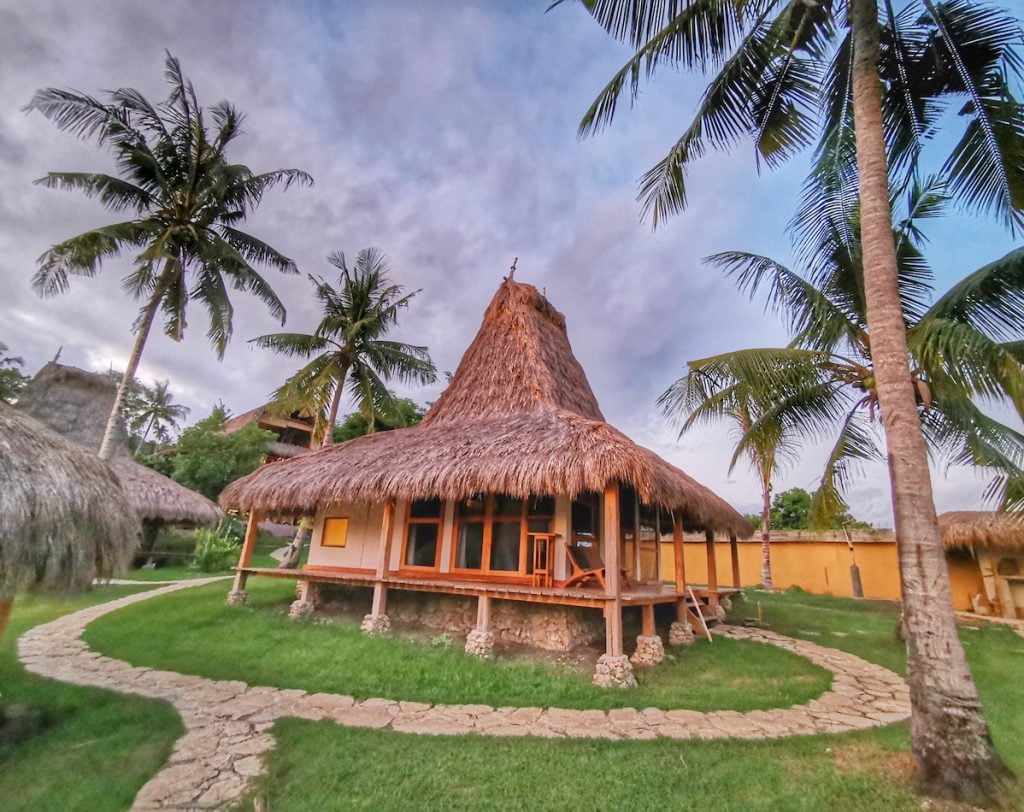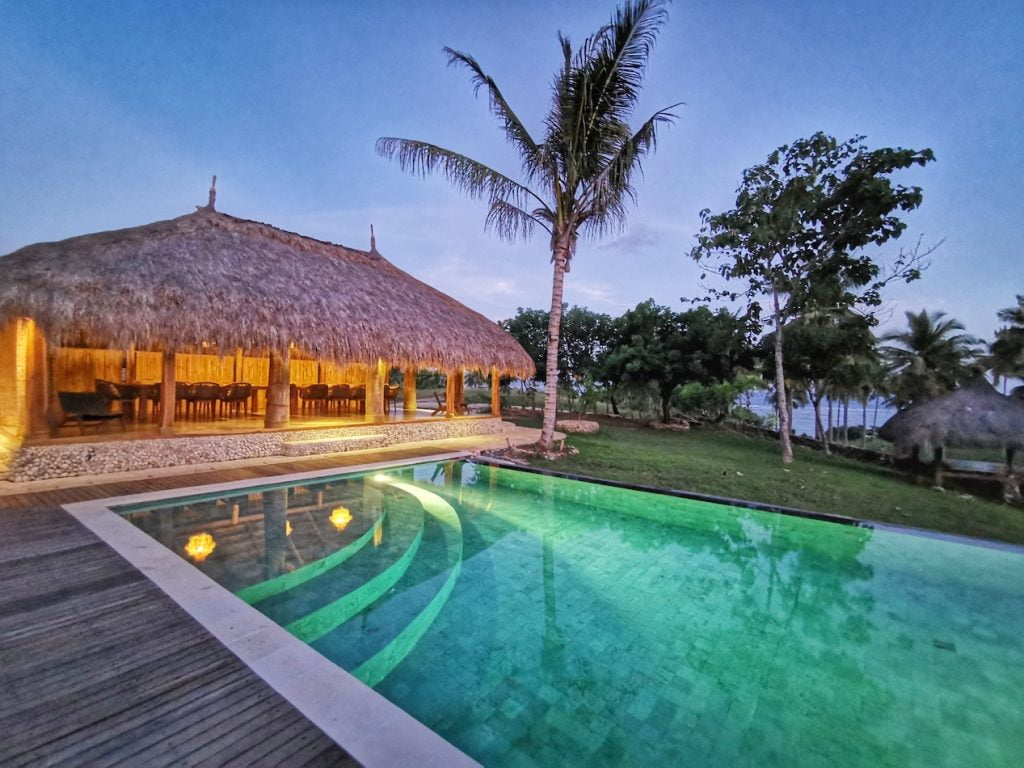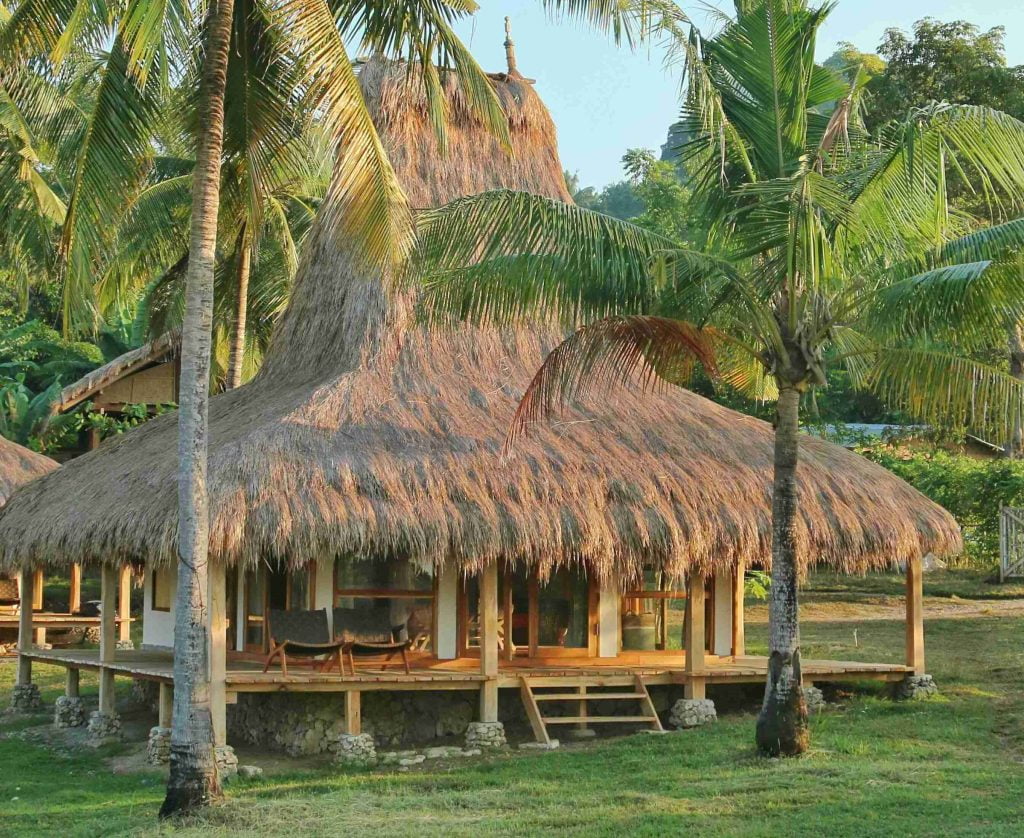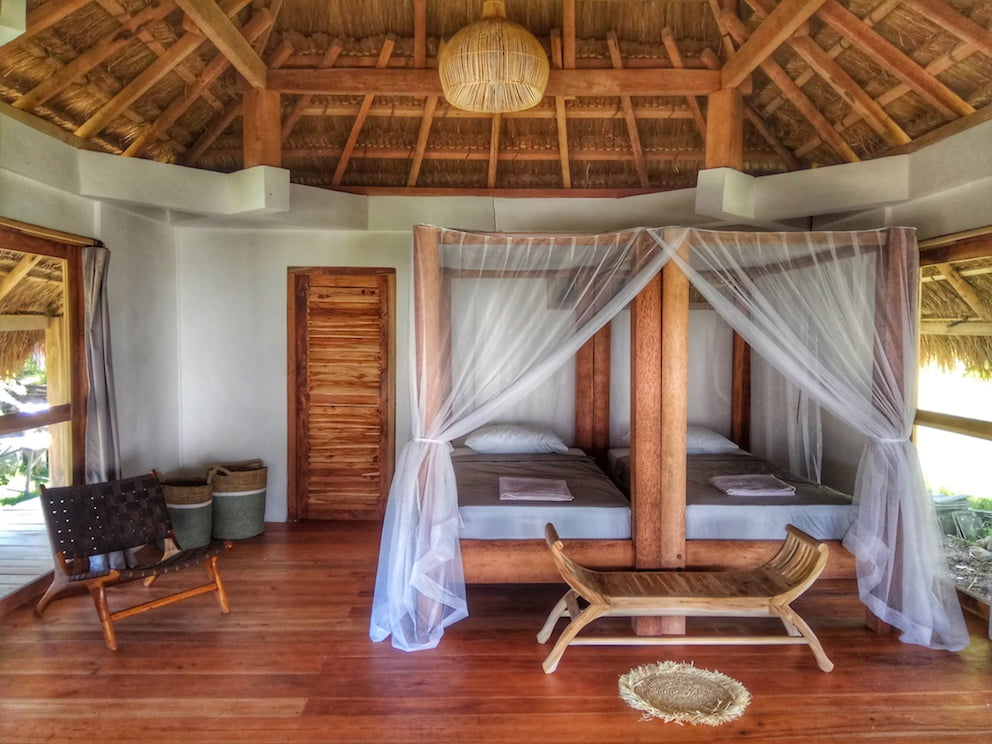 Secure Your Space
Prices

November 2023

8-nights in twin shared bedroom

March 2024

7-nights

SOLD OUT

US$ 3300 (early bird – before 30-SEPT 2023)

US$ 3450

A 50% non-refundable deposit is due to save your spot. Full payment 60-days before the starting date of the retreat.
What's included ?
Dates & Itinerary
The arrival destination is just an-hour flight away from Bali's International airport. You must be in Bali the day before the retreat starts to catch the next morning flight.
Two-hours drive later, you'll be arriving at the retreat. We are happy to help you plan your trip and recommend best flight options.
Have questions? Ask us we are happy to help!
Limited Space, Reserve Your Spot Now!
Suggested Packing List
Of course this list will vary dramatically from person to person we feel this list offers a pretty good start.
Travel insurance is highly recommended, preferably one with a "medi-vac" option
Sunblock, physical sun blocks preferred to chemical ones. We like Soleo, or Surf Yogis brand. SPF 40 plus recommended
Hat or visor
Sunglasses
Reusable water bottle-hydro flask, nalgene, etc…something you can fill at the retreat and take on adventures
Unlocked device for Internet connection over cellular network if desired- must be UNLOCKED and open for use by any internet provider, currently we will only get signal from Telkomsel provider, other SIMs won't work. All sizes of SIM cards are available in Indonesia and can be bought locally or arranged at the retreat.
ATM is available in town an hour away, not much to buy out there but you may find swords, textiles, beads, or the like that make good souvenirs. Good idea to bring a few million rupiah cash so you're covered, there are safes in the rooms for cash, valuables, documents, and devices though this is a very safe place. Any charges incurred at the resort are best settled with cash on checkout.
Beach towel/sarong if desired- we provide regular towels in the rooms
Solid sandals (thongs if your Aussies), not the 2 dollar kind. These can be used to go most anywhere, but for those of you planning on doing serious adventuring you will want to bring running shoes.
All toiletries- very little available on the island
A first aid kit, all scratches, scrapes, blisters, wounds need special attention here. Things get infected in the tropics quickly if not looked after. Should include but not limited to betadine, bandaids, gauze pads, antibiotic powder (better than ointments in the heat), a course of antibiotics for Bali belly or related sickness, and a course of antibiotics for flesh wounds, always better to be overly prepared than not have what you need
Any prescription or regular medicines you may require, ,also Benadryl topical and/or oral is highly recommended for individuals that may have allergic reactions to mozzy or sandfly bites
Light long-sleeve shirts and long pants for nights. The months June-August are mildly chilly and we'd recommend a little something warm for those months. Especially if you plan on dawn patrol boat trips which happen often.
Spring or long sleeve rashy for protection from the reef and long hours in the water. Surf leggings or full body lycra "stinger" suits are suitable as well if you find yourself susceptible to aquatic life like sea-lice
Reef walking shoes/surf booties for tidepool adventures on the low tides, these are generally not needed for surfing though. There are several pairs available at the retreat if you have a "normal" foot size.
Rehydration packets to be mixed with water, emergen-c, liquimins, or the like
Light clothes, average temperature 75-90 degrees
Light rain jacket, while not likely to receive much rain during your trip, this may come in handy, optional if trying to pack light, depends on time of year you plan on visiting-March and April/October and November have the possibility of some rain.
Water clothes, board shorts, bikinis, rash guards, and the like
Print out of all travel documents including passport
Bug spray of preference,