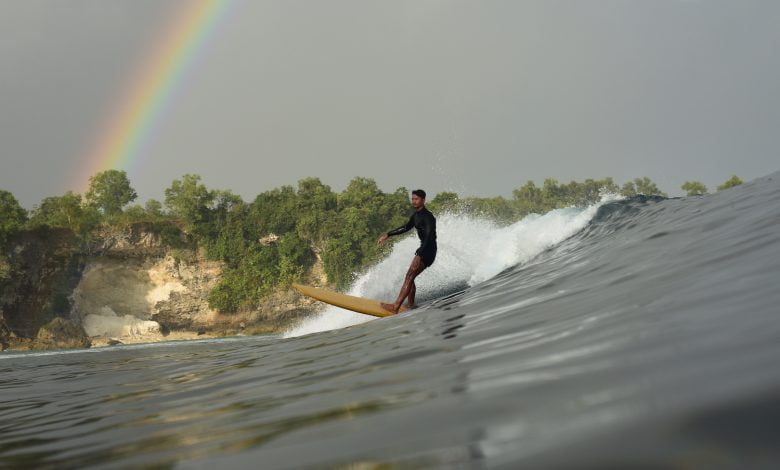 Wondering whether longboard surfing in Indonesia is possible given that most images and videos show mainly shortboarders?
Good news! Longboarding is alive and well in Indonesia – with plenty of uncrowded longboard-friendly waves plus amazing vibes in the lineup, it's great for loggers ranging from beginners to intermediate surfers and advanced surfers.
In this article, you'll learn all about longboard surfing in Indonesia, the best surf spots and tips on maximising your longboarding experience while in Indo.
So, get ready to embark on an unforgettable surfing adventure where you'll ride the rhythm of the waves and immerse yourself in the enchanting Indonesian surf scene.
It's time for a tropical longboarding trip and good waves with Indo Surf Crew!
Read on or view our 2023 retreats here.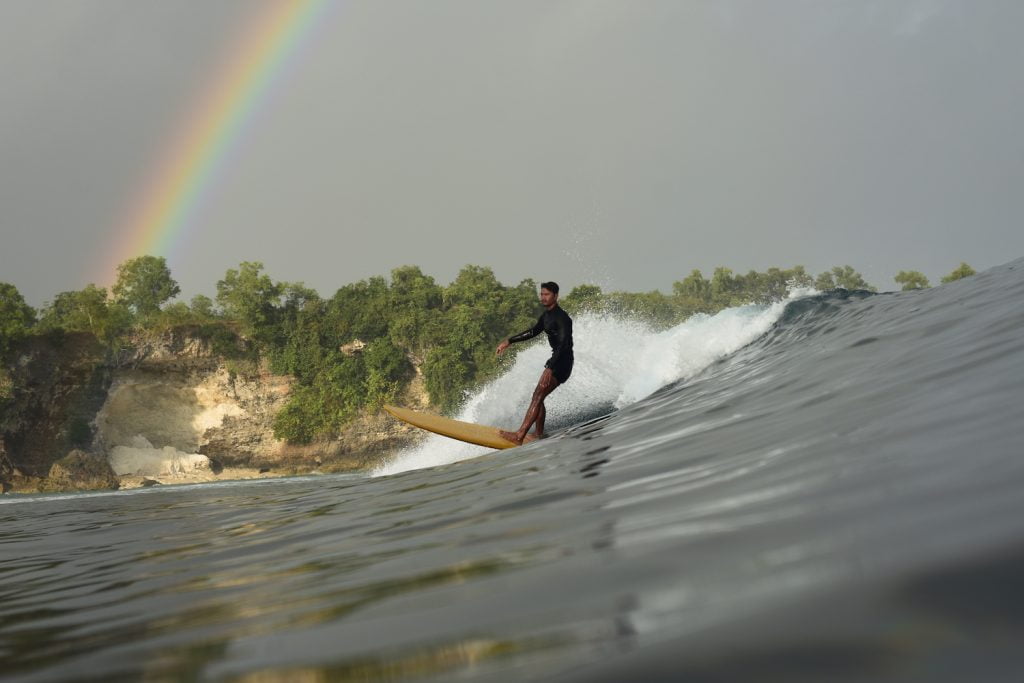 Are Indo waves longboarder-friendly?
You might think that Indonesia is primarily for shortboarders, but longboarders will find just as many amazing waves and surf breaks in this breathtaking archipelago.
There are gentle longboarding beach breaks and point breaks that seem to peel forever (Tanjung Ann in Lombok comes to mind) and an awesome mix of friendly international surfers in the water.
If there's one drawback for longboarders coming to Indo, it's that domestic airlines don't allow boards over 300 cm in length on their flights.
Fortunately for you though, we bring a variety of longboards to our retreats. We then simply put them in the car and roam from spot to spot in search of mellow waves in the Indian Ocean.
This way you can not only avoid having to lug a 9-foot-plus board through airports (and pay crazy baggage fees), but you can also get a better feel for this beautiful country while on the road instead of staying in one place.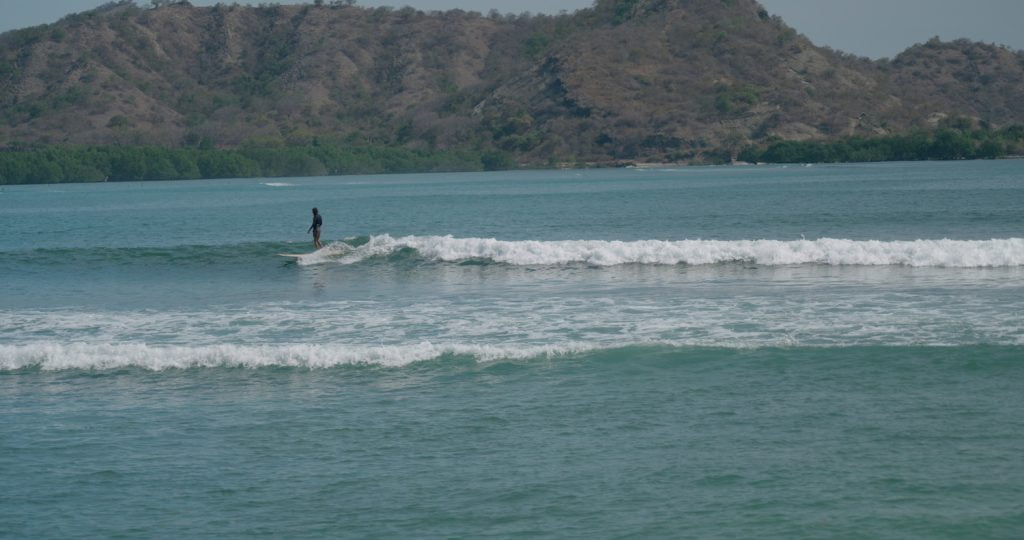 Can I surf uncrowded longboard waves in Indo?
It's the big question when it comes to longboard surfing in Indo: are there still uncrowded waves?
The answer is a resounding "Yes"! We don't bring you to Indonesia to compete for waves in ultra-packed lineups. Where we differ from other retreats is that we surf only the most uncrowded and secluded waves.
These waves are far away enough that they don't attract large groups, but accessible enough that you needn't travel for a week to reach them (see for yourself here).
This is truly a unique advantage – especially given that parts of Indonesia are getting a reputation for being very busy. So if you're looking for a perfect longboarding wave, chances are we know where to find it!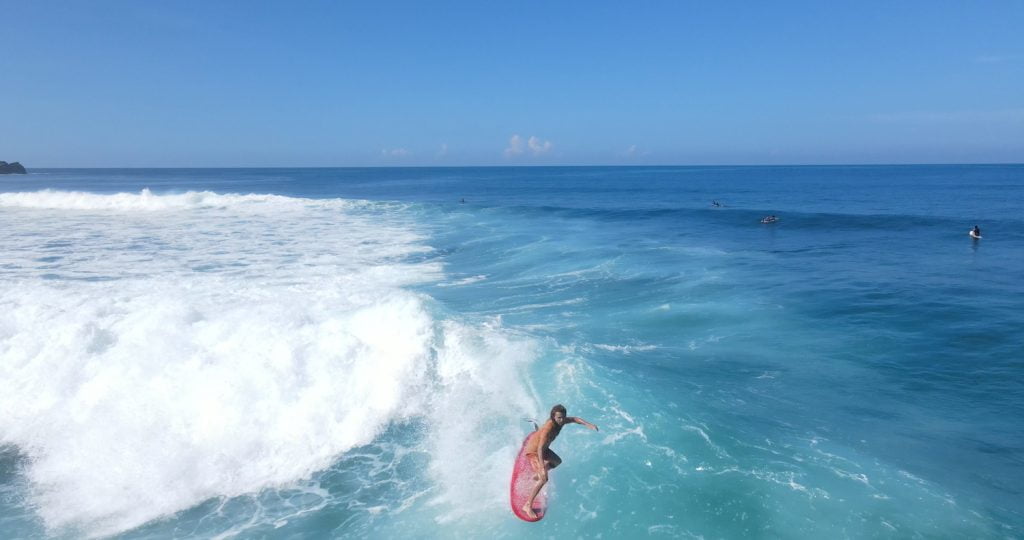 The best Indo surf spots for longboarding
Old Man's/Batu Bolong, Bali
Tanjung Ann, Lombok
Batu Karas, West Java
Medewi, Bali
Ekas Bay (insides), Lombok
Hyatt Reef, Bali (east coast)
Le-Ba, Telo Islands
Red Island, East Java
Toytown, Banyak Islands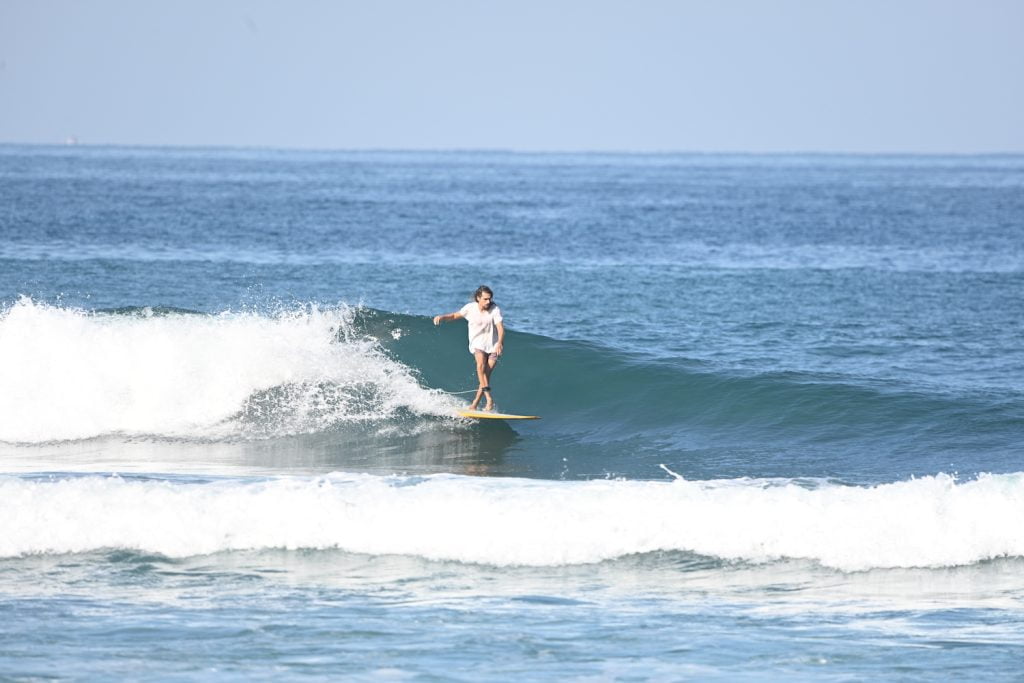 What equipment is needed for an Indonesian longboard trip
Before stepping onto the plane for your longboard surfing trip in Indonesia, you'll want to make sure you have all the necessary equipment packed and ready for any situation. Here is a list of essentials that every surfer (from beginners to intermediate surfers and advanced surfers) should include in their travel gear:
All vaccinations for travelling to Indo
Longboard and leashes
Sun protection (sunscreen, hat, sunglasses rash vest)
Reef booties
Basic first aid kit (with Swimmer's Ear, betadine and hydration sachets)
Travel insurance that covers surfing
Tropical surf wax
Waterproof bag
Sensible clothing (for Muslim-dominant areas of Indonesia)
Remember, being well-prepared not only guarantees fun and perfect waves but also gives you peace of mind to fully immerse yourself in the beautiful wave-riding experience that the Indo ocean has to offer.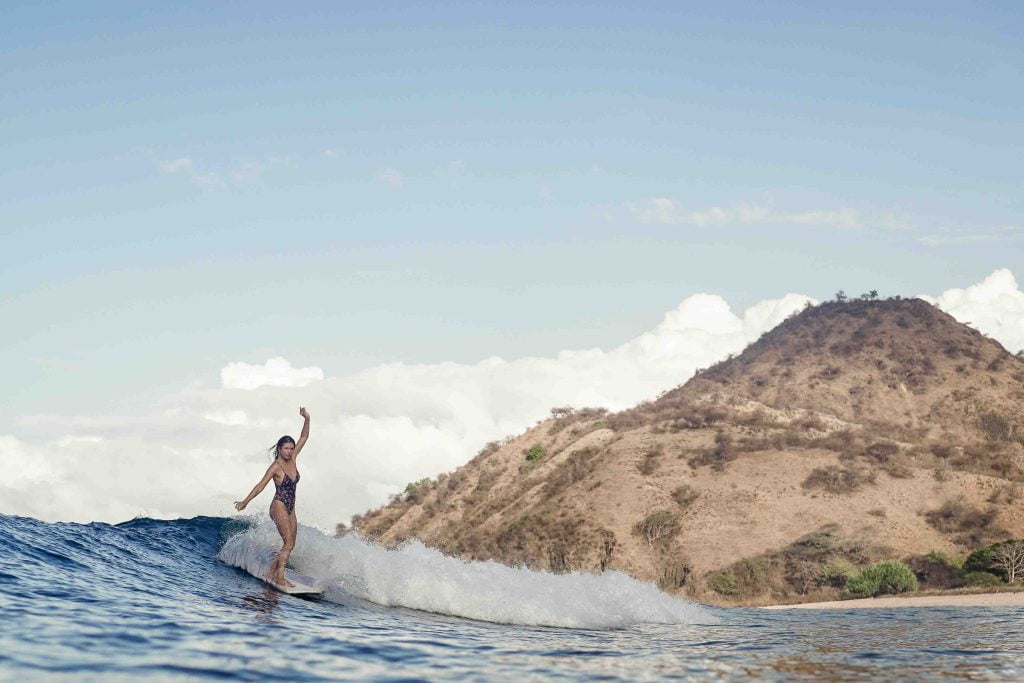 Tips for making the most of your Indo longboarding trip
We've been running multiple surf trips in Indonesia every year since 2018, and in that time we've learned a lot about getting the most out of each trip.
Here are a few tips to ensure you have an amazing time and leave not only a better surfer in all types of waves, but also a better human being.
Come with an open mind: Indonesia is an incredibly diverse nation with lots of unique cultures and customs. Put aside any expectations you may have, and instead allow yourself to be immersed in the culture
Respect local traditions: There are certain etiquette rules that surfers must follow when visiting local areas – make sure to research these before arriving so you can be a respectful visitor
Learn some local lingo: It's always nice to be able to converse with locals, even if it's just a basic level of conversation. This is a great way to show respect for the culture and connect with the people in meaningful ways
Bring an eco-friendly attitude: Always take your rubbish away with you after visiting a beach or different surf spots – leave every place better than how you found it
Expect to leave a more confident surfer: You'll be amazed at how much progress you can make in just a few weeks with the right guidance, so don't be afraid to push yourself out of your comfort zone and try things that you may not have thought possible
Don't underestimate the Indo sun: Indonesia is a tropical paradise with a strong equatorial sun. Make sure you bring plenty of sunscreen and protective clothing to avoid sunburn or sunstroke
Have fun learning different longboarding techniques: Whether it's popping up, cross-stepping, hanging five or hanging ten, our experienced coaches will be there to guide you in the right direction and ensure you have fun learning new styles and riding consistent waves (check whether you're ready for a trip here)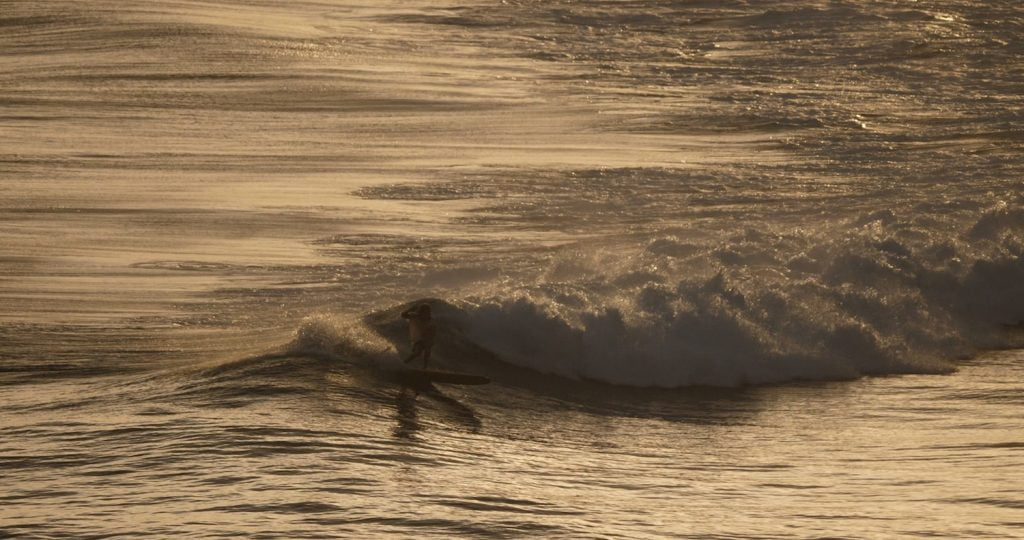 Conclusion
Making the most of your Indo Surf Crew longboarding trips is as much about being prepared and coming with an open mind as it is about becoming a better surfer.
Of course, you'll become more skilled at reading waves and conditions and definitely leave with more confidence in your abilities. But we also hope that you'll come away with a greater appreciation for the Indonesian culture, its people and its beautiful waves too.
Remember, these trips are for beginner surfers, intermediate surfers and advanced surfers, so feel free to reach out no matter what your skill level!
Join us on a longboard retreat – all info HERE!