This is a very important question to us if you want to join us on a surf coaching in Indonesia, and sometimes a hard one to answer as most people qualify themselves as an "intermediate surfer".
We separate our surf level categories into 4: Beginners, Advanced Beginners, Intermediate and Advanced surfers.
1 – Beginner Surfer
To us a beginner surfer is a surfer that has recently started to surf or has surfed less than 20 times. As a beginner surfer, you are often still on a soft top or a longer surfboard. You are catching waves mostly in white water and want to learn how to surf green waves (going sideway). You are learning how to read the ocean. You are learning how to paddle and pop up properly. Finally, you still struggle to catch waves on your own and still need a push at times.
As a beginner surfer, you can also join our longboard retreats that are open to all surf levels.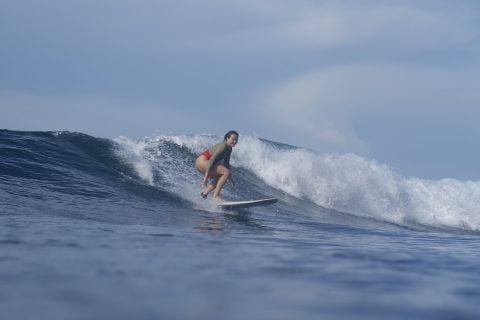 2 – Advanced Beginner Surfer
As an advanced beginner surfer, you don't need to be pushed in the waves anymore. You are comfortable in catching waves on your own. You are testing your limits in waves that are beginner that you previously surfed, you are starting to get comfortable duck-diving but still not fully master it. You can angle your surfboard on take off and catch waves sideways, you can trim but still struggle to make a proper turn. You are just getting acquainted with surf techniques like bottom turn and top turn but you don't really know how to do it. You are ready and committed to learn the fundamental surf techniques to improve your surfing. An advanced beginner surfer has usually less than 2-years of surfing inconsistently or 1 year consistently.
Some of our surf trips can quality for the advanced beginner surf level, you can send us a request to know which one via info@indosurfcrew.com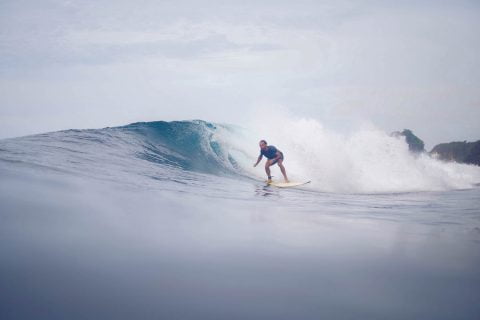 3 – Intermediate Surfer
You're hooked on surfing and you really want to start surfing better with more power and flow. You know how to practice maneuvers such as pumping, bottom turn, top turn, cut back. You occasionally get barrels but not sure what to do next. You are fit enough to spend up to 4-hours surfing a day. You want to learn more advanced surf techniques to push your surfing to the next level. Intermediate surfer usually have 2 to 3 years + of consistent surfing or even 5-10 years of not so consistent surfing.
As an intermediate surfer, you can join our Power Surf coaching trips, see all the dates here.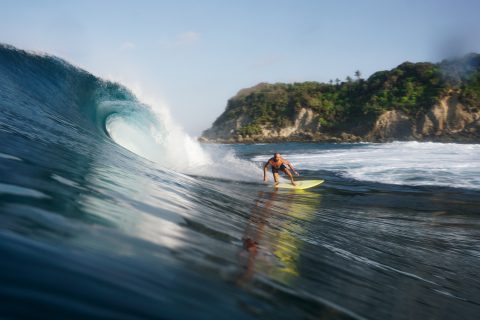 4 – Advanced surfers
You've been surfing consistently for years. You are comfortable in solid conditions (6ft+), not scared of hollow waves and late take offs. You want to improve your barrel riding skills. You want to perform radical surf maneuvers in the most critical part of the wave, with more power and flow.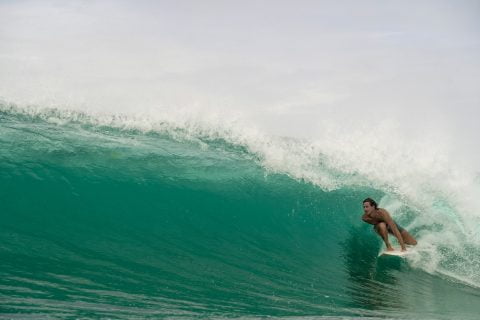 As an intermediate surfer, you can join our Power Surf coaching trips, see all the dates here.