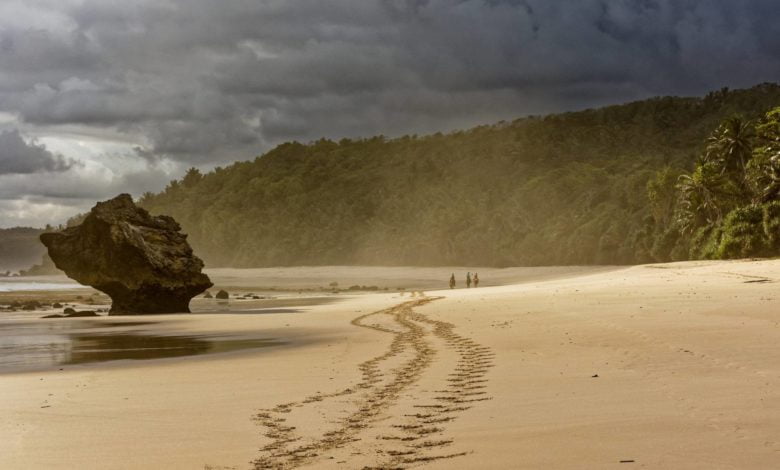 WHEN REMOTE INDONESIA MEETS LUXURY…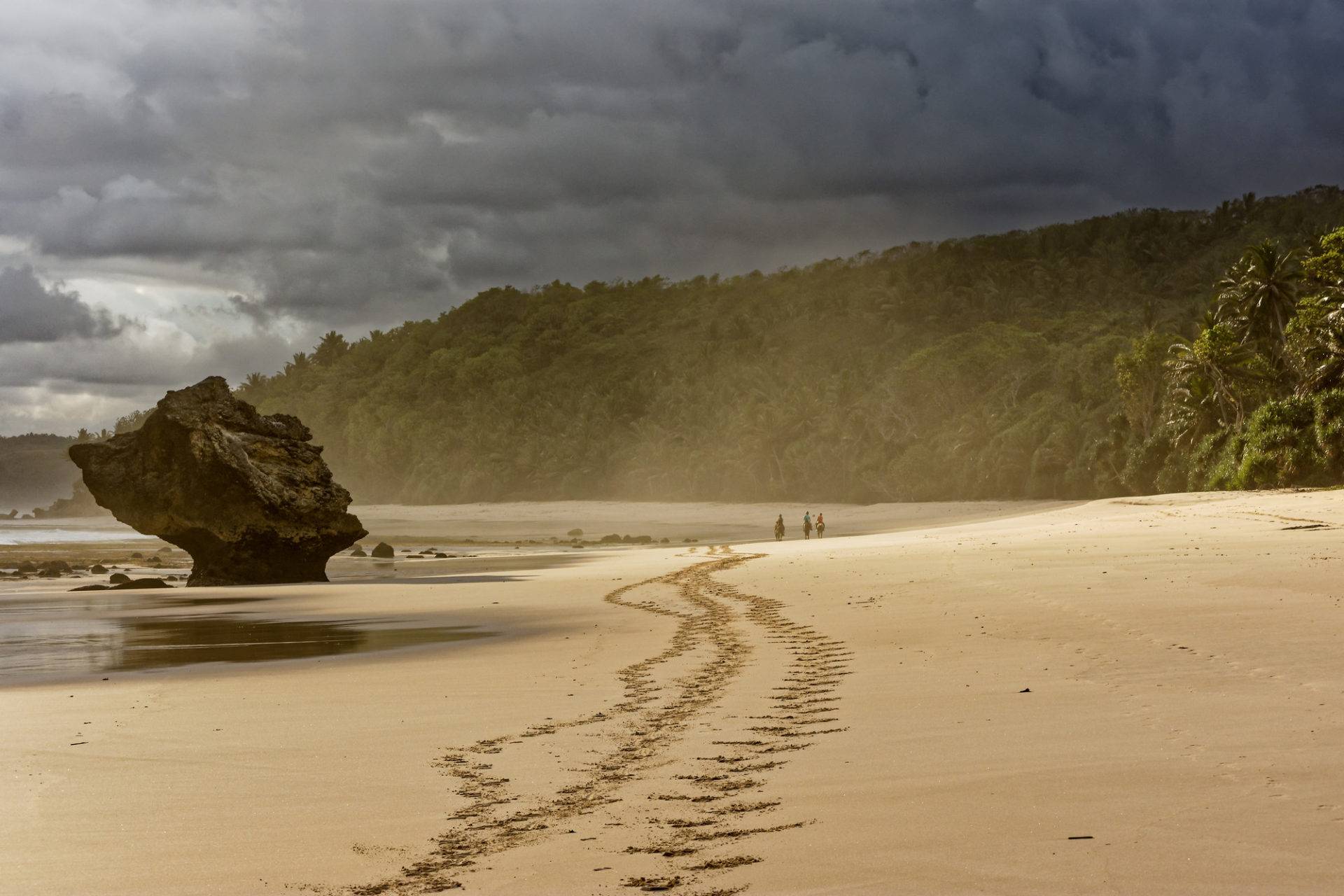 IndoSurfCrew has visited the island of Sumba several times over the last few years. Without any doubt, the island is one of the wildest and most remote we've encountered in Indonesia. Most parts of the islands lack electricity, clean water, and the people suffer from most basic nutrition needs. As a traveler, you'll even be surprised that it is rare to find areas with phone signal. Don't even think of finding a doctor or hospital nearby the surf-breaks you are planning to explore.
Despite our passion for waves and surfing, living one or two weeks in those conditions can be challenging for even experienced travelers. Just imagine that hundreds of thousands of Sumbanese are vulnerably living that way, threatened by tropical diseases – malaria being the most spread.
At the heart of it, lies the luxurious resort of Nihiwatu, featured as #1 resort in the World by Travel + Leisure.
Without doubt, we can say that Nihiwatu is an inspiring model for sustainable tourism, having a high social impact on the development of Sumba and its people.
Our curiosity on how such contrasts in the landscape are handled by Nihiwatu brought us some questions that we had the chance to ask over a lunch with some of its representatives. It's safe to say that Nihiwatu is an inspiring model for sustainable tourism, having a high social impact on the development of Sumba and its people.
… INSPIRATION & COMPASSION GAVE BIRTH TO HIGH-IMPACTS NGOS
1) SUMBA FOUNDATION
Nihiwatu's cofounder, Claude Grave initiated the Sumba Foundation in 2001. He is now retired from his duty of Managing Director at Nihiwatu to purely focus on a cause that is dear to him. Sumba Foundation was created with the desire to lessen poverty in Sumba, improve water health and give access to education. The U.S based Foundation is now internationally recognised and awarded as a model of Sustainable Tourism. Read more about it here, or watch the below video.
Benefiting from Nihiwatu's support, the Foundation is at the source of consequent achievements, they managed to reduce malaria contamination by 85%, opened four public schools and provided healthcare to over 25,000 people.
2) SURFAID AUSTRALIA
Surfaid Australia was also created over a surf holiday to Nihiwatu that took a totally different purpose.
By bringing over his family from Australia to Sumba, Dr Stephen Nolan has discovered a new purpose to his life. It happened while visiting the neighbouring villages of Nihiwatu, just few kilometres away. Stephen witnessed poverty and health conditions he would never have thought possible: children suffering from starvation, malaria, dehydration and other tropical diseases.
Dr Stephen and his wife have since then dedicated their time to Surfaid. Their efforts have been focused on providing clean water access, nutrition and health improvement. Read the full story of Dr Stephen Nolan, here.
Since 2014, Sumba Foundation and Surfaid have merged to increase humanitarian efforts in other areas of Sumba.
A VIRTUOUS CIRCLE THAT BENEFITS TO LOCAL PEOPLE
Nihiwatu makes a point of honour in hiring and training local people, opening to them a door in the tourism industry. No less than 450 Sumbanese people are being hired by the #1 resort in the World. By working at Nihiwatu, one staff member is able to support up to 10 family members.
We've also been told by Nihiwatu's representatives that an approximate amount of $120 to $150,000 goes into the local economy (mostly around Nihiwatu's area – West Sumba). This money comes from salaries, worker wages and by the resort to get as much as possible supplies from local businesses.
As more tourists come to visit the island of Sumba by hearing of Nihiwatu, more money is being spent in the local economy.
STORIES FROM LOCALS…
1) PETU – KING OF THE SEA
If you haven't read the story of Petu yet, the title above sums it up. We've been really inspired by Petu during our Sumba trip. He has shown us the real Sumba, brought us to incredible surf spots and he's one of the most respected members in the community.
2) INTERVIEW WITH DATO DAKU
As we wanted to hear more feedbacks from local Nihiwatu staff – we managed to interview Dato Daku, by email. Dato is also a respected member of the community who has been with Nihiwatu for a long time.
We asked him a simple question: "How did Nihiwatu contribute to your life?"
Dato Daku: "I feel thankful Nihiwatu is here because its allowed me to school all 6 of my children, 4 of which have graduated university the other 2 will go to Uni when they become of age. It's also allowed me to build a house with electricity and running water.
I'm from a poor family I wouldn't have had that chance without a chance the hotel. I'm sure of that. I've also been able to buy some land for my children's future. For me they are what's important even if I have nothing. I have to provide the opportunity for them to be successful.
Many things have changed in my life since I worked here I've been here for 25 years. I traveled to Kupang, Jakarta, Bali. I never dreamed this would be the case when I was young. I always have money to feed me and my family and help my extended family. I feel lucky."
Although Nihiwatu and the NGOS that have born from it play a major role in Sumba's development. Poverty and health conditions remains alarming, especially in the East of Sumba that doesn't benefit as much as the Western part where Nihiwatu is located. We encourage you to support those NGOS and make a donation to keep them going.
SURF FOR A CAUSE!
One of IndoSurfCrew's next surf-project will be to bring second hand surfboards from Bali, to children living near the surfing spots of Sumba. This surf-education program provided by iSurfLombok aims to open new doors to children living on the shore of pristine surf spots.
We plan to bring this project to a larger scale by supplying solar energy devices and water filters from U.S based NGO, WavesforWater.
Contact us at info@indosurfcrew.com if you wish to be part of this project!
The IndoSurfCrew