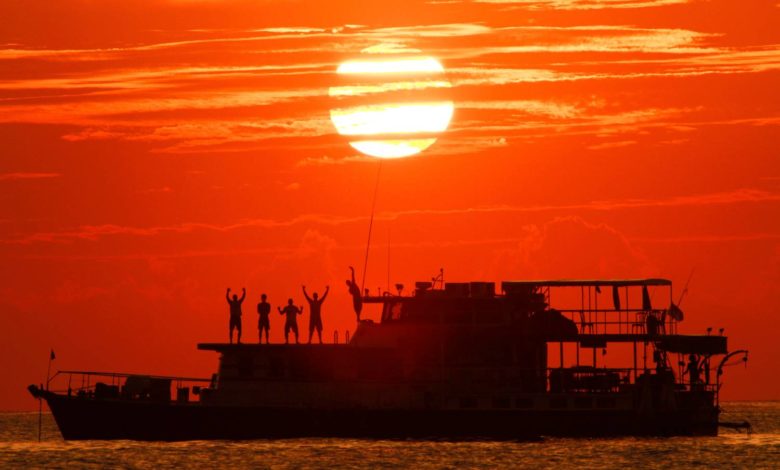 Ever dreamed of living in the Mentawai islands? Surfing perfect waves 3 times a day by just jumping off a boat? This summarises pretty well Rick's lifestyle during the 8-months of Indo swell season.
As one of the owners, surf guide and photographer of SiBon Explorer & SiBon Baru, Rick gives us insights on how it is like to live aboard in the Ments.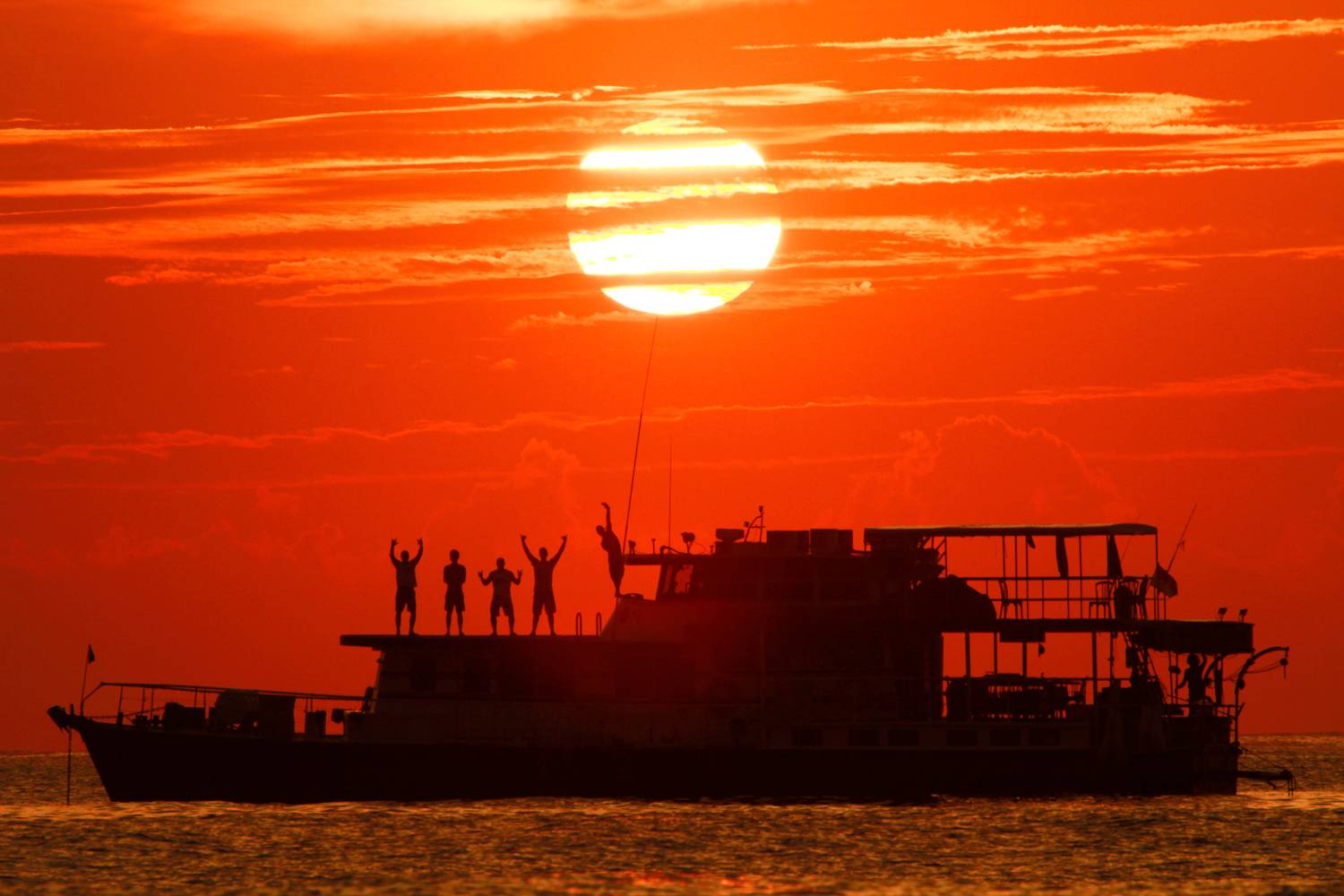 "IndoSurfCrew: Hi Rick, how did the idea of moving to the Mentawai came to your mind, how and when did you start running the Sibon Explorer?
Rick: It all started over a decade ago in Sumbawa during rainy season, way off the beaten track where the thick jungle meets the coral sand shores home to perfect empty drainers. That trip I met a real giant, standing over 208cm tall, French, nomadic, a real hardcore surfer named Erwin. He told me a fairy tail story that sounded like possibly the best place on the planet for a surfer. After a few epic days of surfing with Erwin the giant and then a long arduous mission back to Bali I met up with my brother Dan to tell him about this mythical place and to plan how we would get to the Mentawai Islands… the way there was nothing short of uncomfortable and down right dangerous but when we finally arrived to the northern region of the Mentawais it was love at first sight. The purity and tranquility of the place is truly magical. I knew then my life would be guided furthermore by these islands and the currents that flow in between.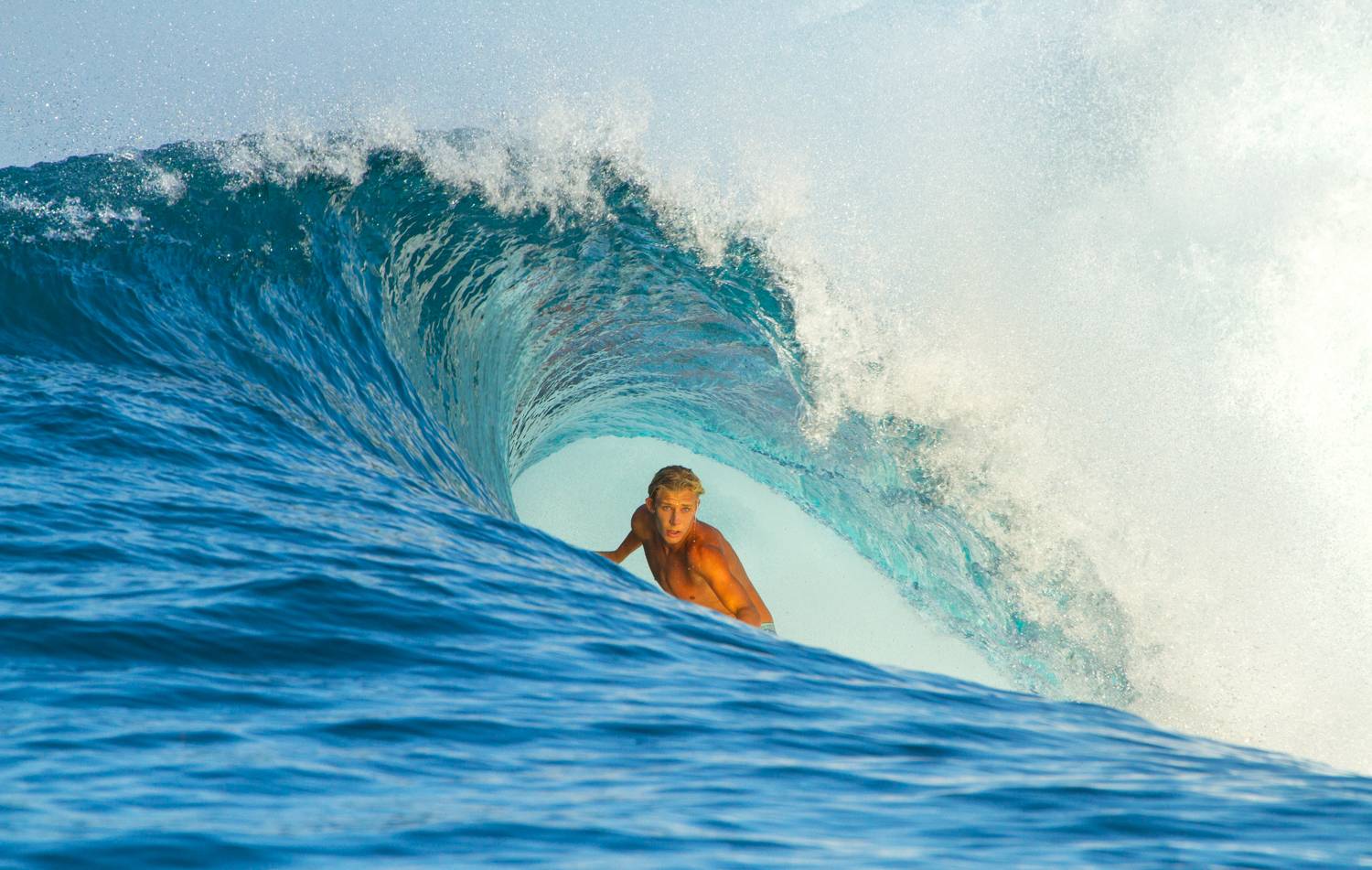 "I already knew from the beginning this was my destiny… the rest is history."
Six years ago, almost to the day; my brother from another mother, Jean Da Silva, introduced me to my best friends, Thiago and his lovely wife Jac. Thiago is a legend, when he puts his mind to something, there is no turning back, and this never quit attitude shows results. A man of great intelligence and vision, Thiago had spent countless hours crunching numbers and researching everything that incorporates surf charter boats in Indonesia. So as he and Jac explained in detail the dream about chasing the best waves on the planet, on a boat, around the Mentawai Islands I was all ears and smiles. I already knew from the beginning this was my destiny… the rest is history.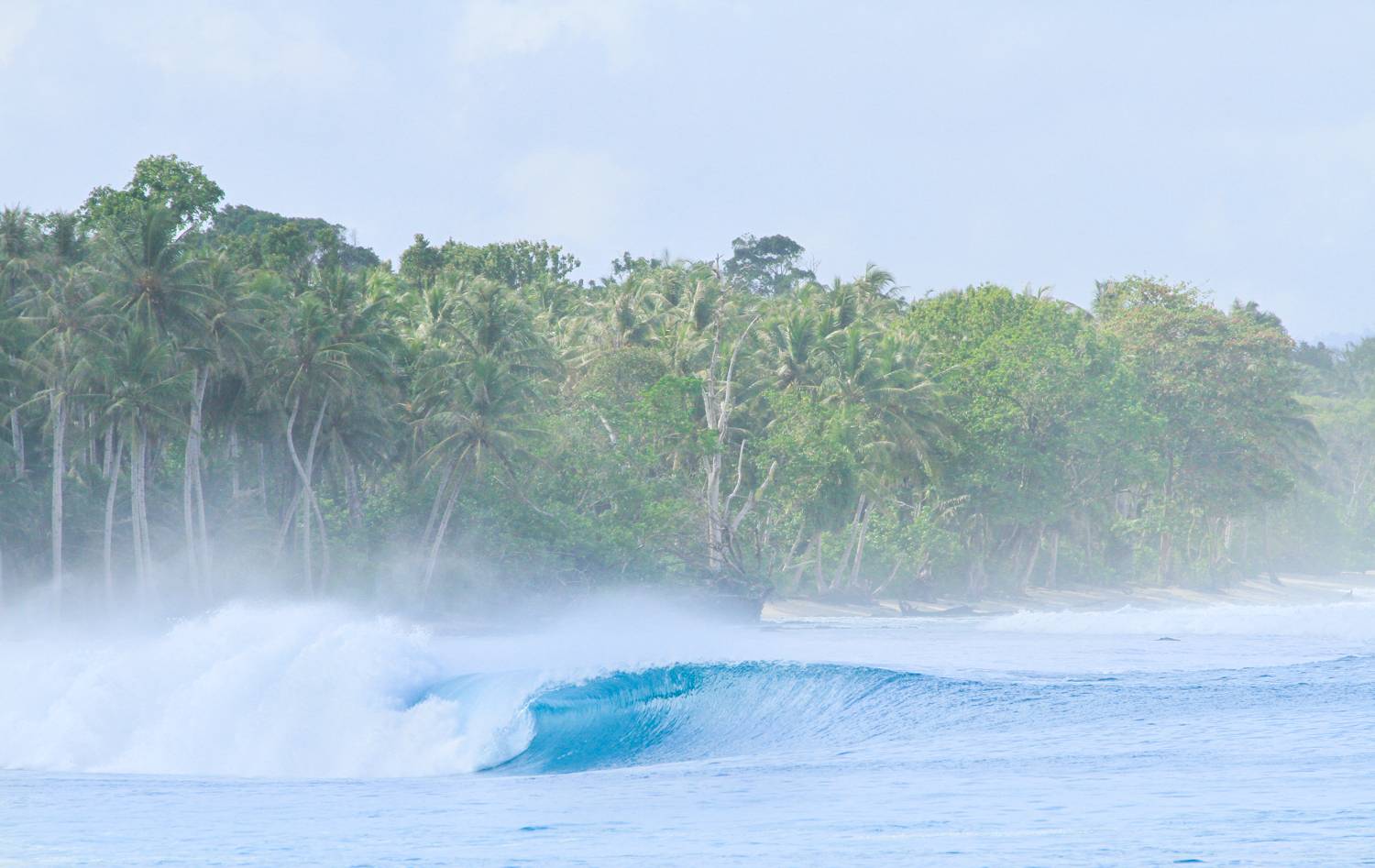 IndoSurfCrew: What are the major challenges that can be faced while running a surf charter in the Ments?
Rick: Indonesia in itself is a wonder of the world. The people are so incredibly friendly, the variety of culture is vast, stretching for thousands of years, and the natural beauty and diversity of life here is absolutely breathtaking. Despite so much positivity we do however live in a world of polarities and so there are challenges. Bureaucracy will either teach one the virtue of patience and compassion or will drive one insane. Politics are improving but there are still many gray areas. Legally pulling together resources and permits is not an easy task, and at some times they are simply just not available… try running 2 big Diesel engines in a diesel drought!
And as always in the ocean, despite very competent and capable people we are still at the mercy of Mother Nature.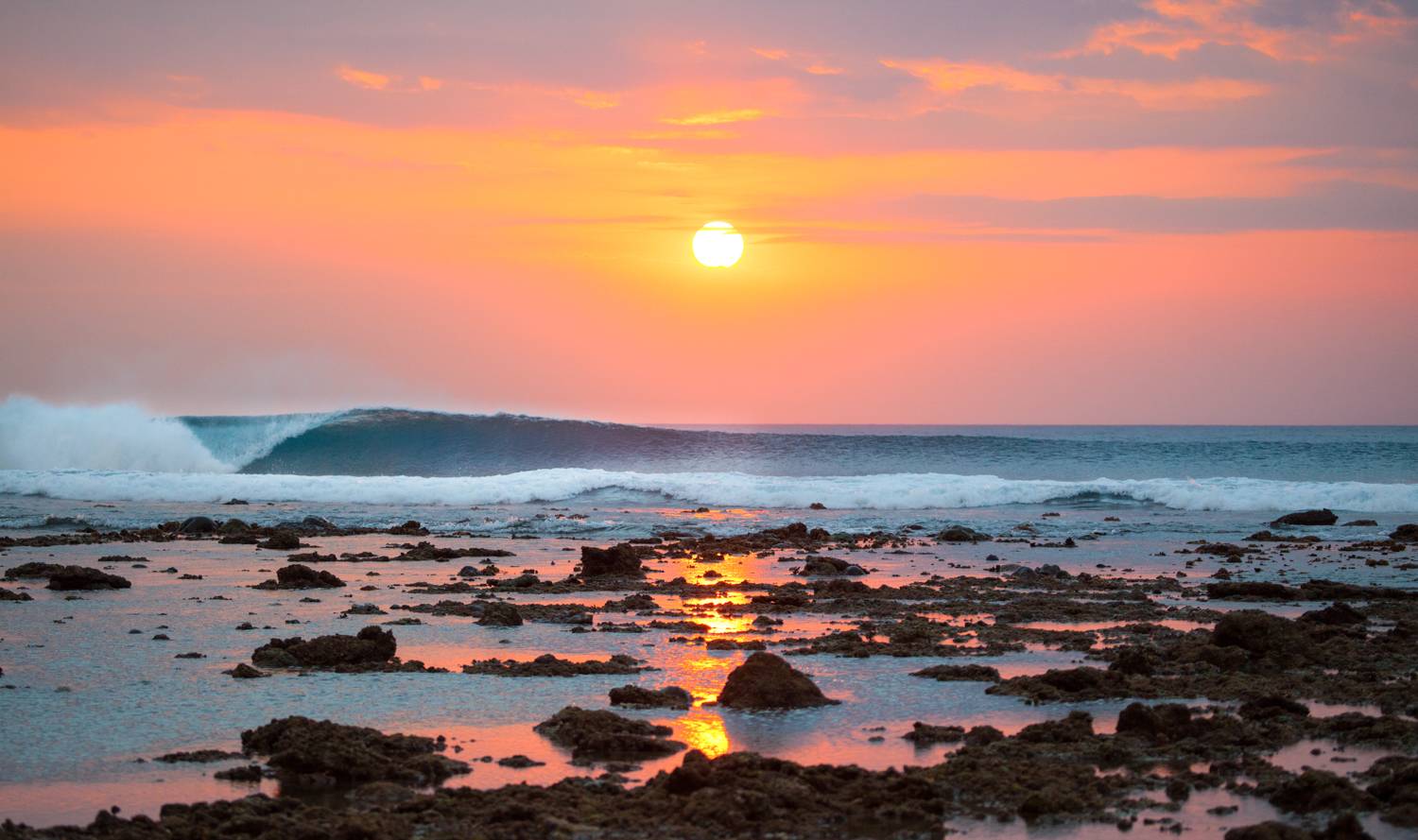 IndoSurfCrew: Would you say it is a profitable business or just a way to live the dream and surf daily?
Rick: Honestly for me it was never about money, maybe that's why I'm still stoked everyday to live this lifestyle. Everything is always relative, personally I make enough money to support a simple life, if my ambitions were on a grander scale I would most certainly need to find another line of business.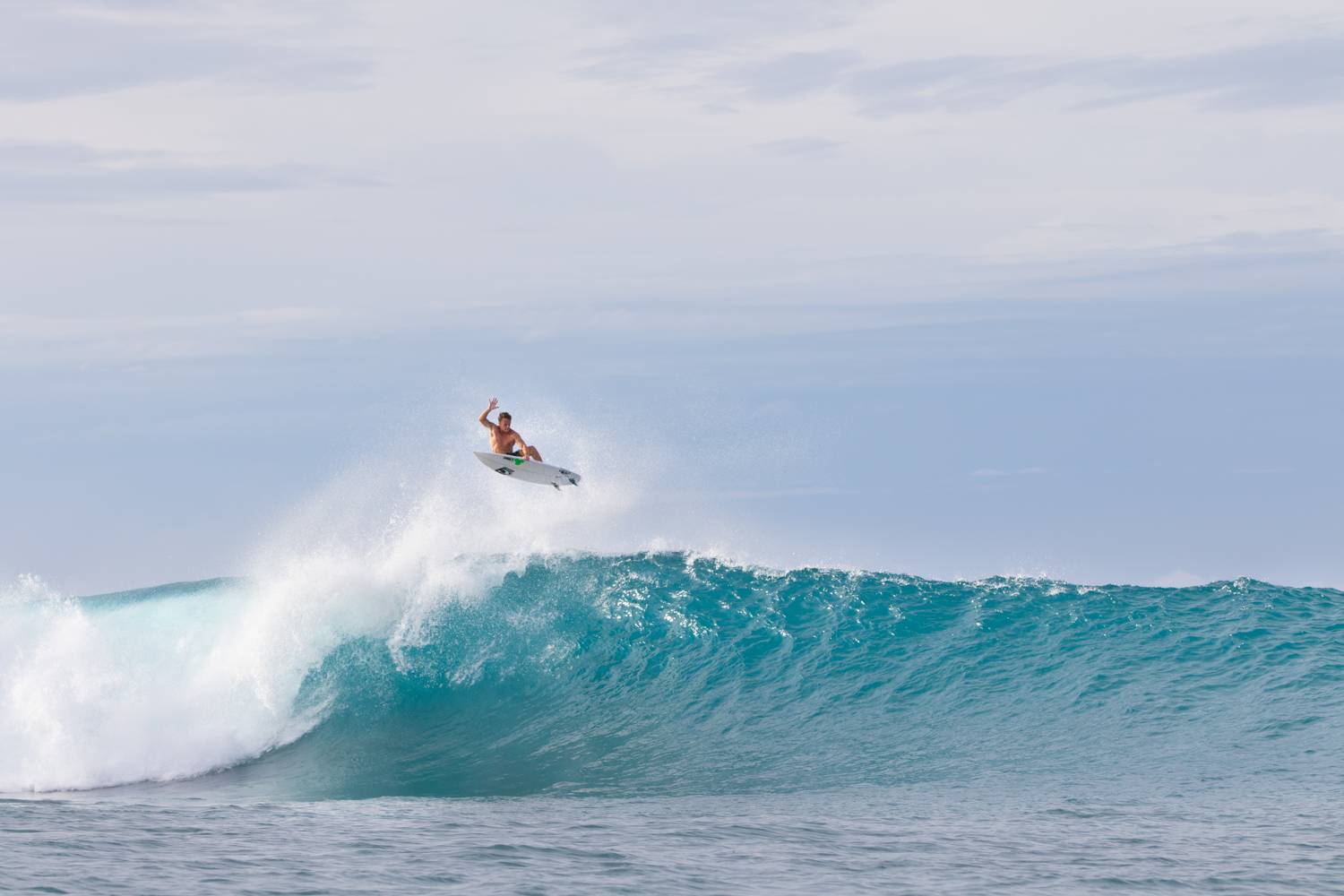 IndoSurfCrew: Can you tell us about your daily routine aboard the Sibon Explorer? As well as few words about the crew?
"One may describe our trips as the epitome of freedom."
Rick: Routine…..well, waking up in the morning and eating scheduled meals is as far as any routine goes haha. Out there we are not on the same time as other places. Time is based on the amount of daylight we are blessed with, when the tides will be shifting, and how much energy we still have after numerous surf and dive sessions. One may describe our trips as the epitome of freedom. Being part of a great team is essential, it's a make it or break it kind of deal. I mean it with all honesty when I say that I love our crew, they are true friends and I feel so fortunate to be "stuck" on a boat with them hahaha.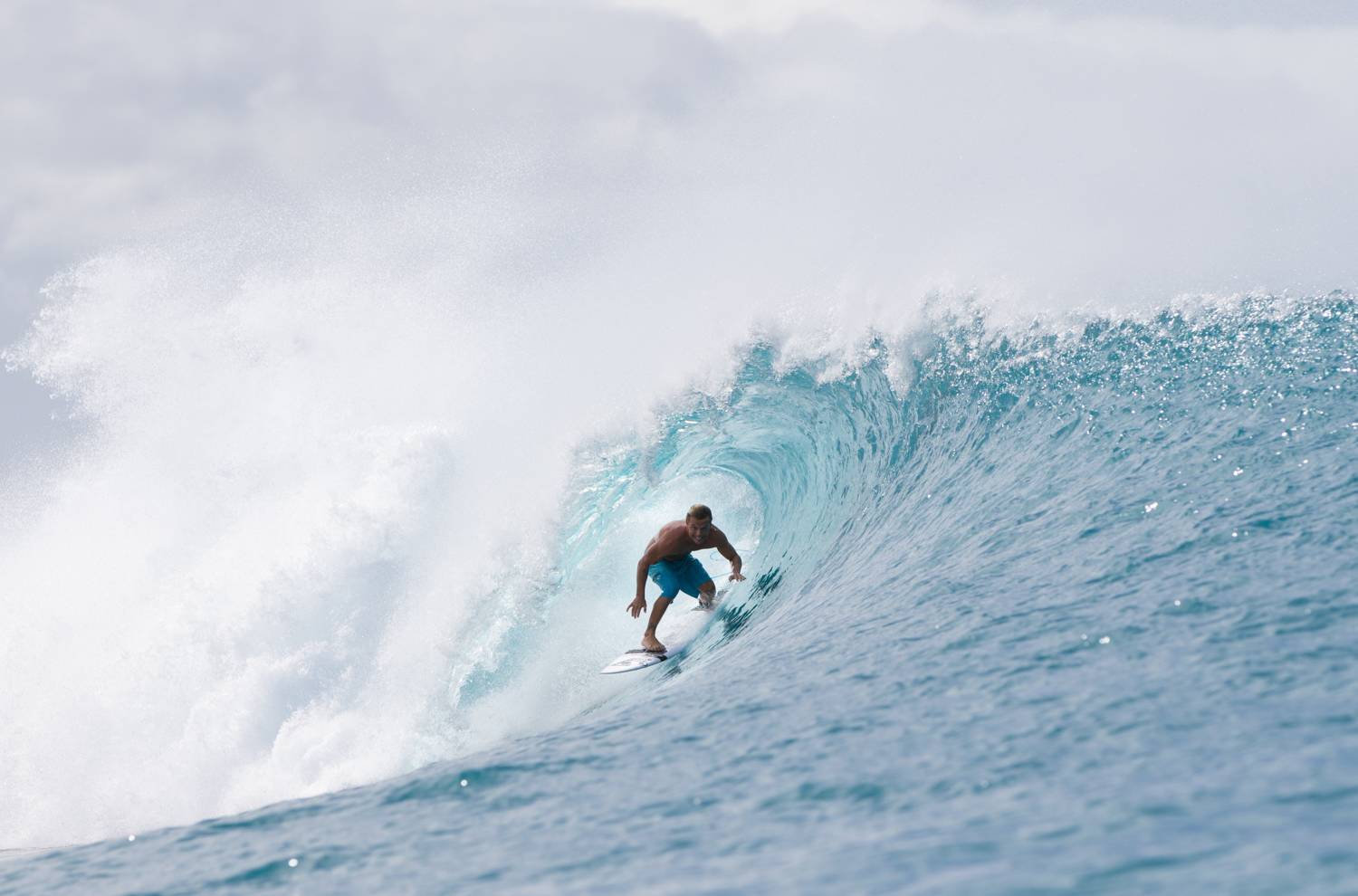 IndoSurfCrew: We noticed more and more surf charters taking roots in the Mentawais, how is the competition like? Are you all friends together back in the water? Does it make the Ments being crowded?
Rick: There have been guys exploring and running surf charters out here for over 20 years, i'm sure they notice all the crowds…but for us when we first started operating there were already numerous charter boats around. I think the issue now is the amount of land camps, and their speed boats. Like in many business markets there are always new companies that want to see what it's all about, for whatever their reasons maybe.
"We communicate though the radios but sometimes when it comes to what waves we are chasing we're not so quick to say where we're going."
There are a lot of great people that commit their lives to the islands and all that the Mentawais incorporate, so we have some really tight bonds. It's a funny thing, being a surfer, I guess we can be rather selfish sometimes with waves… We communicate though the radios but sometimes when it comes to what waves we are chasing we're not so quick to say where we're going.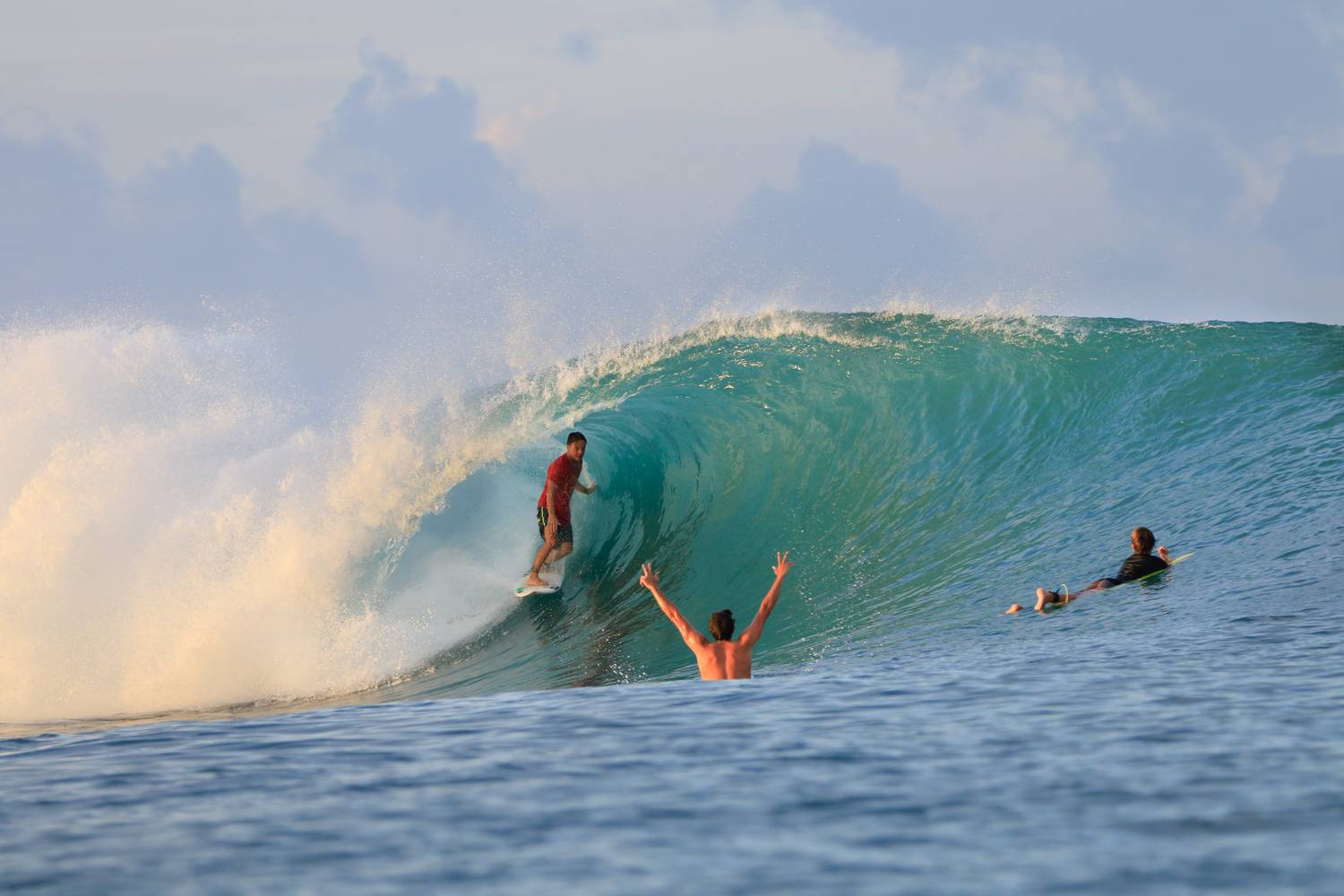 IndoSurfCrew: Which kind of ambiance to expect aboard while coming as a single traveler for a first surf trip to the Mentawai?
If one has not already experienced true stoke, this is where it can be found…daily.
Rick: I can easily say that there is a very very highly positive ambience, the excitement is palpable… every time! It's a dream come true for most of us, so the anticipation leading up is the richest fuel we can have to power us through what will almost certainly create some of the best memories we may ever have. If one has not already experienced true stoke, this is where it can be found…daily.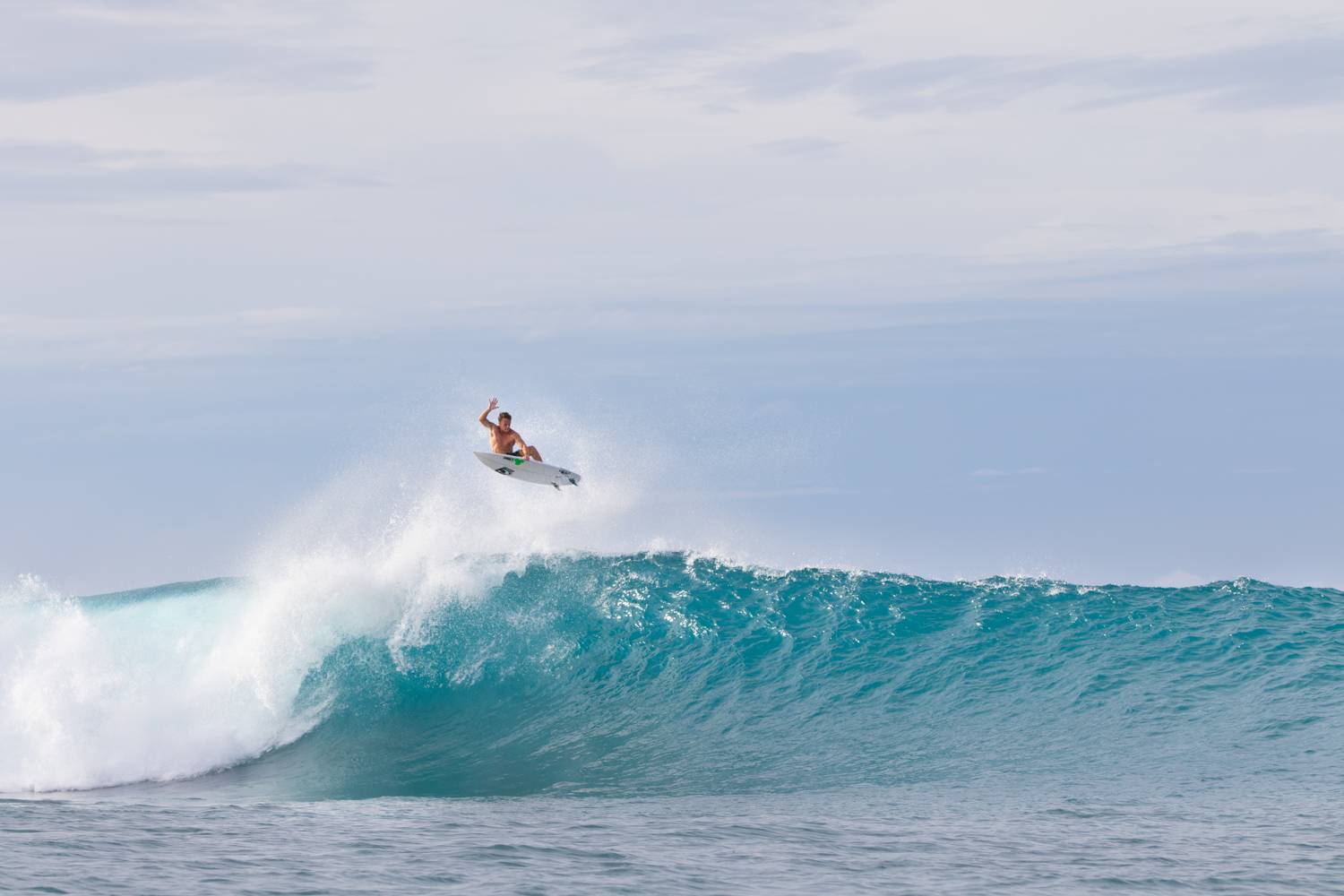 IndoSurfCrew: Whats' your favourite spot in the Ments, and why?
Rick: My favorite spot is the secret one… some of the best waves in the world and few people know about them…. come on a trip with us and I will show you, otherwise good luck finding them 🙂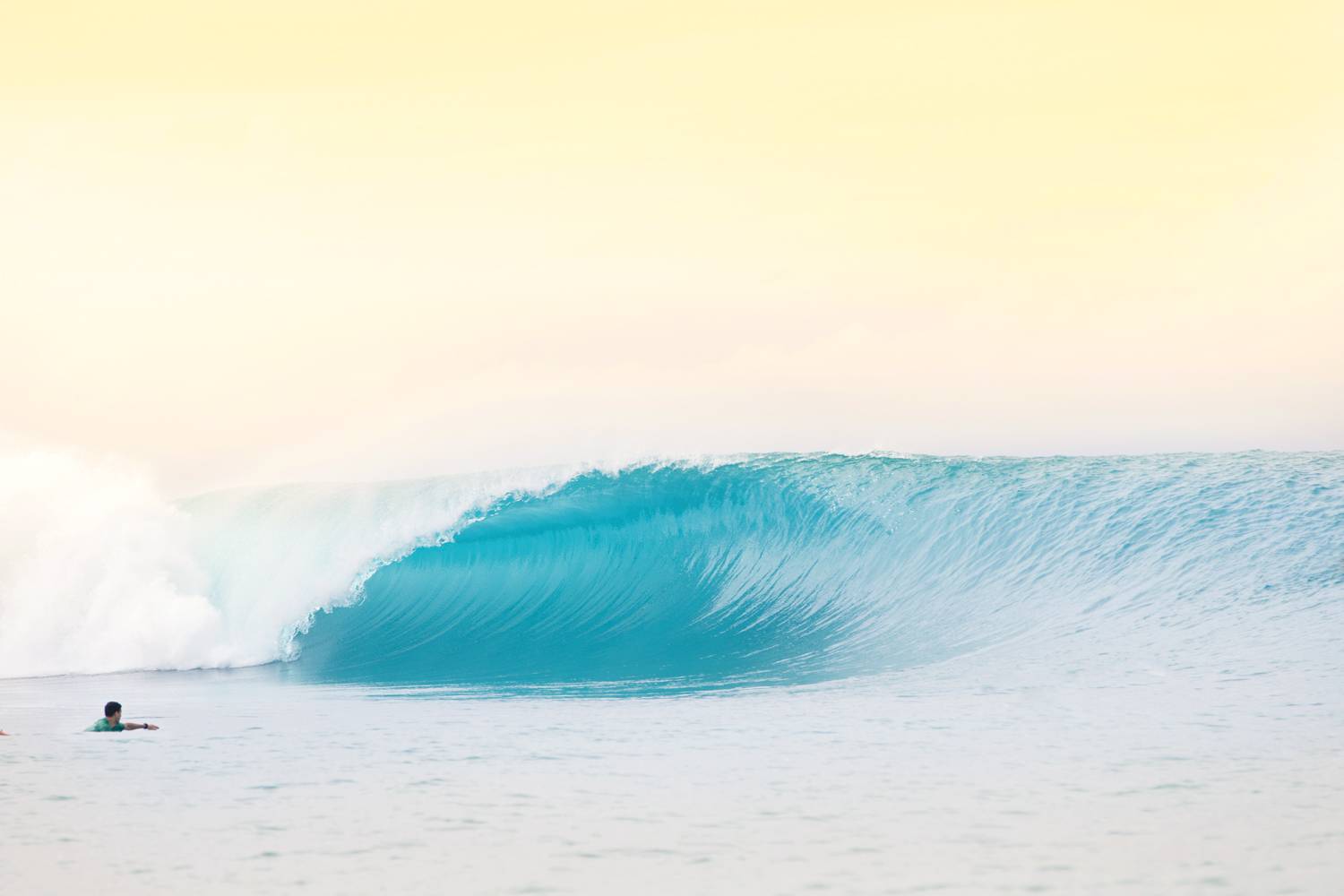 IndoSurfCrew: What would you like to share with travelers who haven't come to the Mentawai yet? Is it still a good time to come before it gets over publicised by the medias?
Rick: The Mentawai islands are truly a unique part of this planet, for a surfer it could possibly be the cream of the crop. And on the other hand  we host a lot of couples, where normally the wife or girlfriend is a non surfer, it's a tropical paradise, even better than the movies and magazines. When organising a trip, one should take into mind the range of quality that is available. The Mentawai experience can very depending on a few things…. comfort level and safety of the boat, how much experience and knowledge the surf guide has, food quality, and obviously your budget.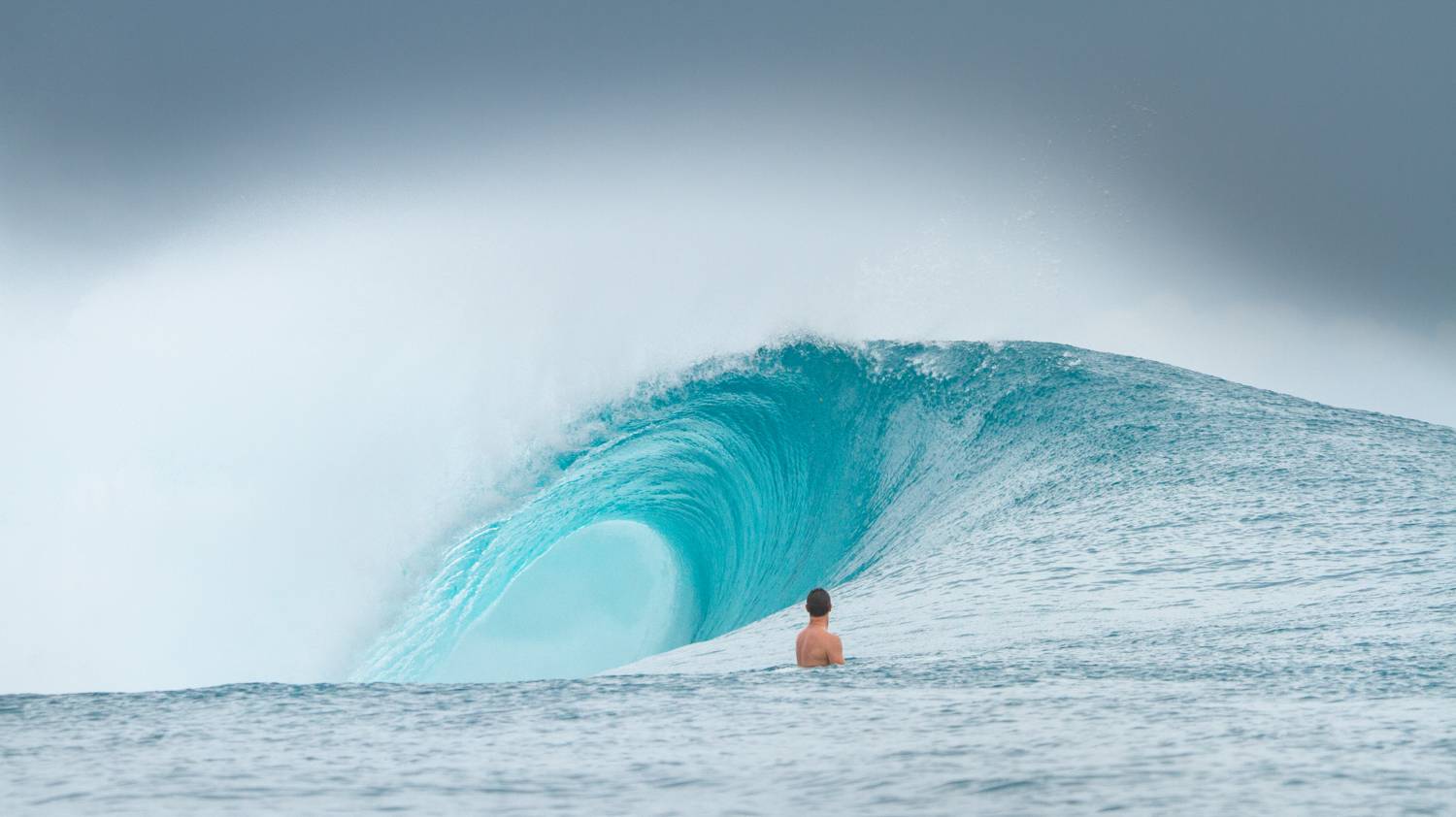 IndoSurfCrew: Else than surfing, would you have some interesting facts about the Mentawai islands to share with us?
Rick: The last thing I want to do is exploit this magical place, the indigenous peoples are already almost completely gone. There is a deep traditional culture amongst the islands, and now mainly from the younger generation, a sincere interest from them to learn about our own cultures. The cool thing about the Mentawais is that other than the locals that were born there and live there, we are all tourists, we have no place for localism, and it would be wise to respect each other, simply for the fact that we all just want to enjoy such a special place. It's a hub for an international community.
Keep the vibrations high, and pass on the stoke!
Aloha,
Rick"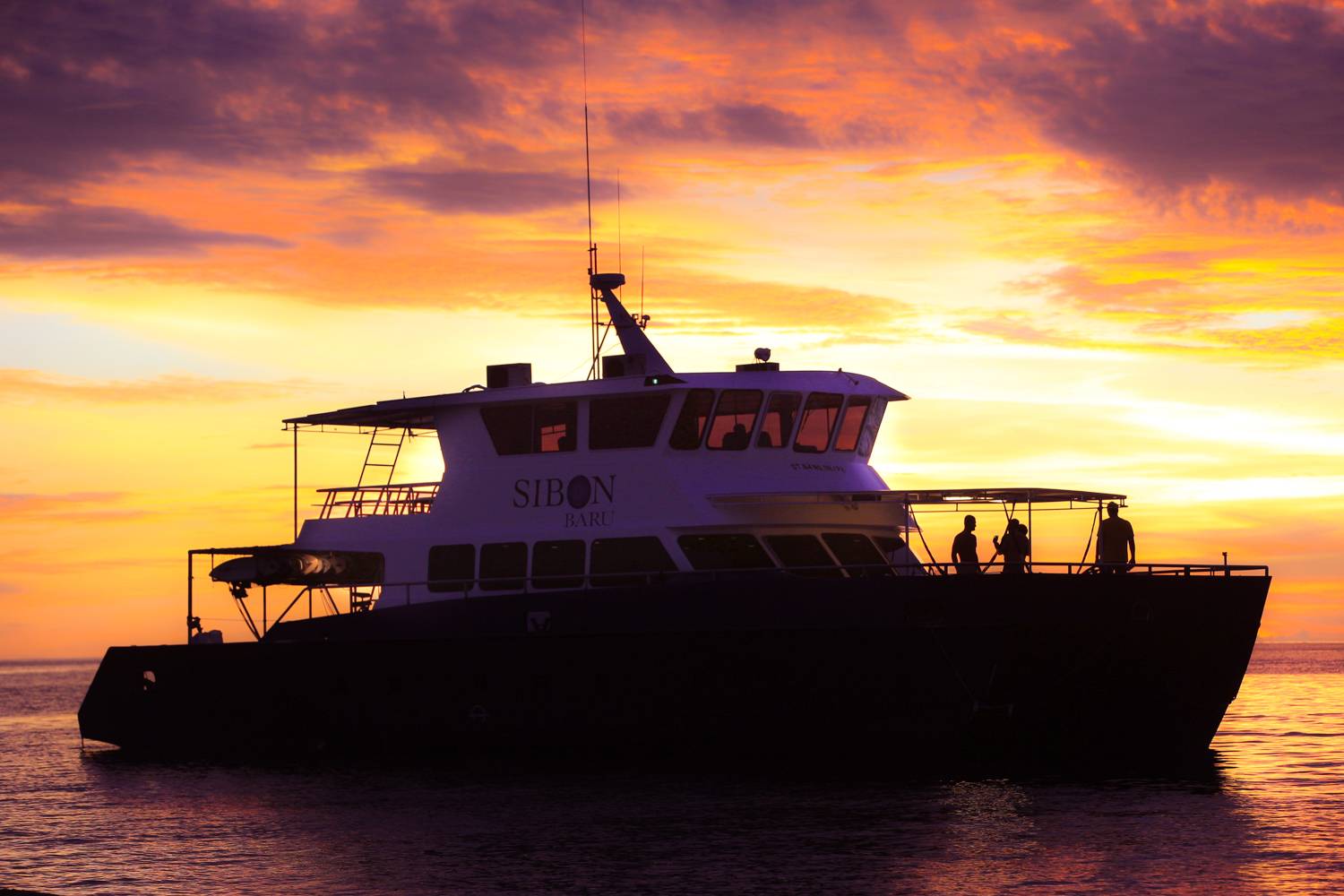 https://www.instagram.com/thefluidaperture/?hl=en