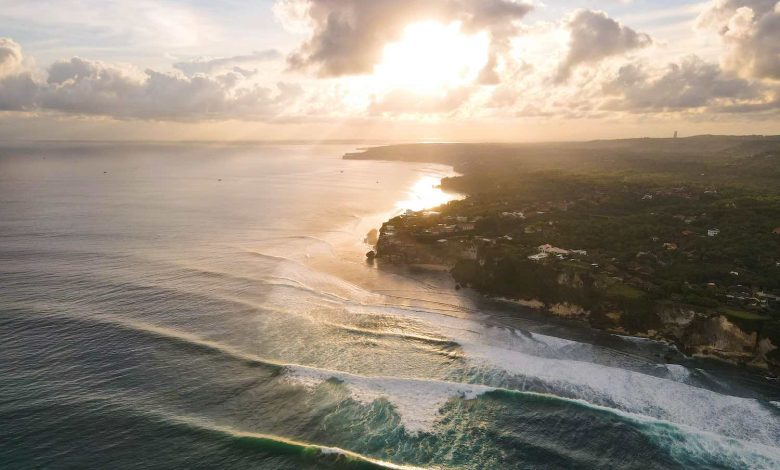 While the whole of Indonesia never disappoints when it comes to epic surf locales, Bali (Uluwatu, specifically) alone remains near and dear to many for a number of reasons. Sure, some avoid the island altogether in search of uncharted waves in places like Sumba or the Mentawais. But the volume and variety of year-round surf on Bali is undeniable.
Uluwatu sits on the western tip of Bali's Bukit peninsula. The peninsula is kind of an anomaly in the sense that on most days, you can drive 20 minutes in any direction and find surfable waves. Eastside breaks like Pandawa and Green Bowl have decent swell in the off-season while Uluwatu, Bingin, Impossibles, and Padang Padang are pretty much pumping the rest of the year.
Another reason why people love Uluwatu so much is because it's just cool. Period. Yeah, it's way more crowded than it used to be, but this is an inevitable side effect of being, well, cool. And, for the most part, people who come to Ulus usually come for the surf, so it doesn't have the same package tourist vibe that other places on the island do. Plus, there's a lot to do in the area which makes it a groovy place to post up and call home for a bit.
So, head to Uluwatu for the surf. Stay for the cruisy laid back vibes, cliffside views, idyllic beaches, and easy-going locals.
Here are our top picks for what to do and where to go if you're Ulu-bound. Before or after you're done surfing, of course. You know, priorities:
— SHOP, EAT, SOCIALIZE —
Drifter originally opened its flagship in Seminyak back in 2008 out of a necessity on the island for surf wax, quality boards, and a handful of surf essentials, eventually opening up a bigger space in Uluwatu. Little did they know at the time that the shop was destined to become what's affectionately referred to now as the "Temple of Surf." No, we didn't make that up. It's a thing. Drifter isn't just a retail space with a drool-worthy assortment of candy-colored boards (from Gerry Lopez Pocket Rockets to high performance Pyzels, delicious one-of-a-kinds and beyond) — it's an experience.
They also have killer grub, the best cold-pressed juices around and fresh, locally grown coffee. And don't even get us started on the book selection. Yes, you can buy actual books at Drifter and the collection is so carefully curated you might cry (I did, I still do). If you've spent any time in Indo, you know how hard it is to get good books here, but Drifter's got the book connection dialed, so you're in good hands. Plus, you'll find awesome threads and swimwear from independent designers, all the surf wax you need, super luxe sunnies, quality handmade gifts, independent art, and the list goes on.
Finally, Drifter is always hosting live events. The Cosmic Whale happens on Wednesday nights when weather permits, and it's a speaker event (think, The Moth) where you can expect to hear epic tales from some amazing guest speakers. They also have movie nights, live music events, art exhibitions, and great vibes. Plus, it tends to draw in a really groovy tribe of people, so you're sure to make new friends if you spend any time at the shop. Everyone loves Drifter.
Also check out: Drifter 😉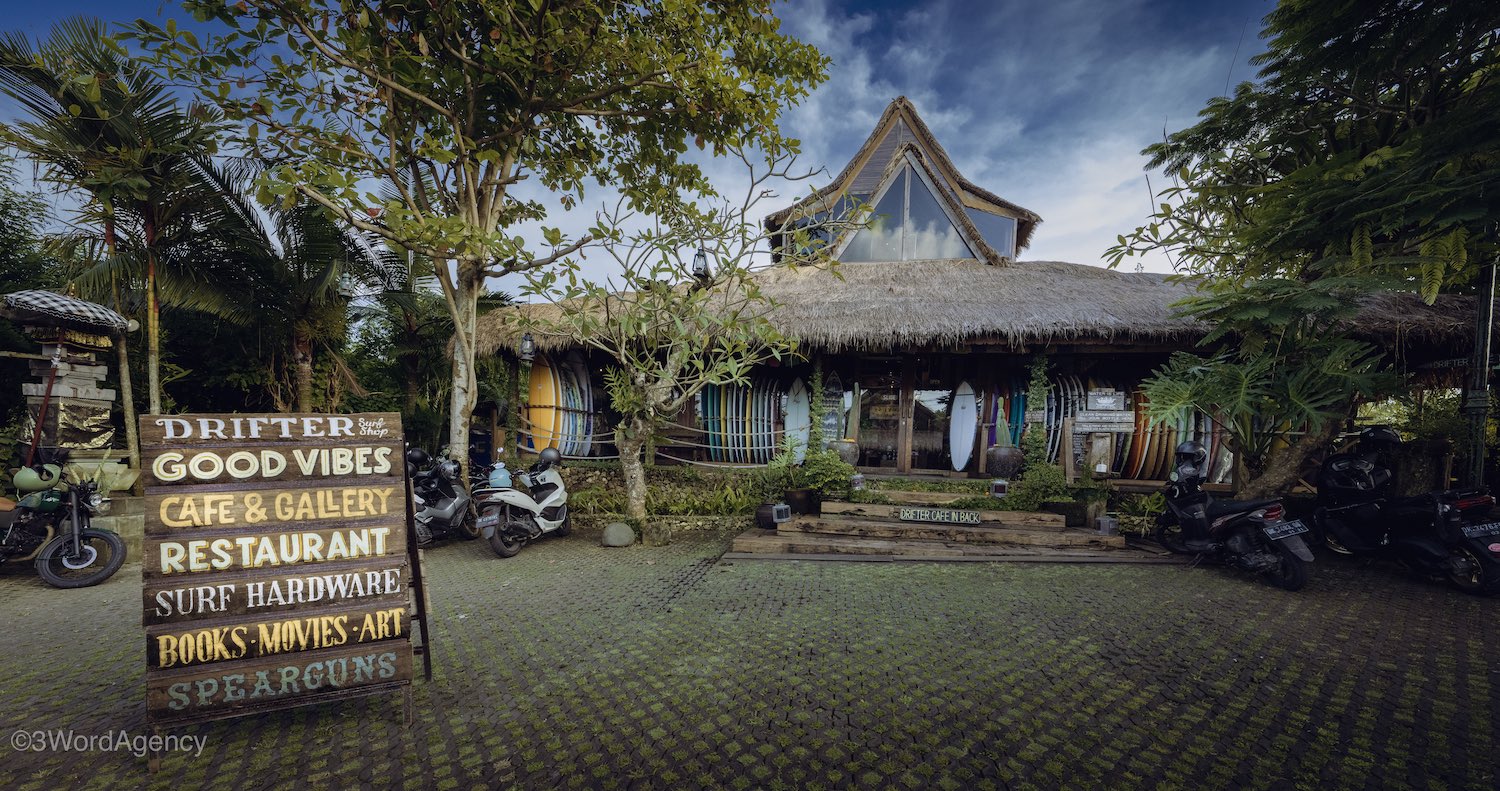 — RELAX & UNWIND —
Mu Bungalows Couple's Massage — prepare for at least 60 minutes (we recommend 90+) of clifftop ocean view bliss with your significant other or your best friend at Mu's sea view spa. Or, just take yourself on a date. Why not?
Mu is a boutique resort, first and foremost, but with breathtaking views of Bingin Beach, Impossibles, and Padang Padang, it's a destination in and of itself. It's a great place to check the surf, too. But, the Balinese massages are extra special.
Mu's therapists work on tables outside facing the ocean, so you'll feel and smell the sea breeze while listening to the waves crash in the distance. All at the same time you're getting the kinks and creaks worked out of you. Also, do yourself a favor after the massage and grab a caramel slice by the pool (it's the best thing you'll ever eat) to go with your cappuccino. You can thank us later for that one.
Also check out: Grey Spa, Jet Black Ginger (mani/pedi/hair), Spa Alila at Alila Villas Uluwatu
— SWEAT IT OUT —
Whether you're a seasoned CrossFitter or totally new to working out, Uluwatu Collective will deliver the buns of steel you've always dreamt of, along with workout buddies for life. This new gym on the Bukit is small, but very well fitted out with quality equipment and world-class trainers. The classes are amazing, the staff's enthusiasm level is always turned up to 11, and the community vibe at the gym is extra special. So, if you're looking for a place to get fit, this is it.
Also check out: Bali Training Centre, 360 Move Gym & Training Center, Point One Fitness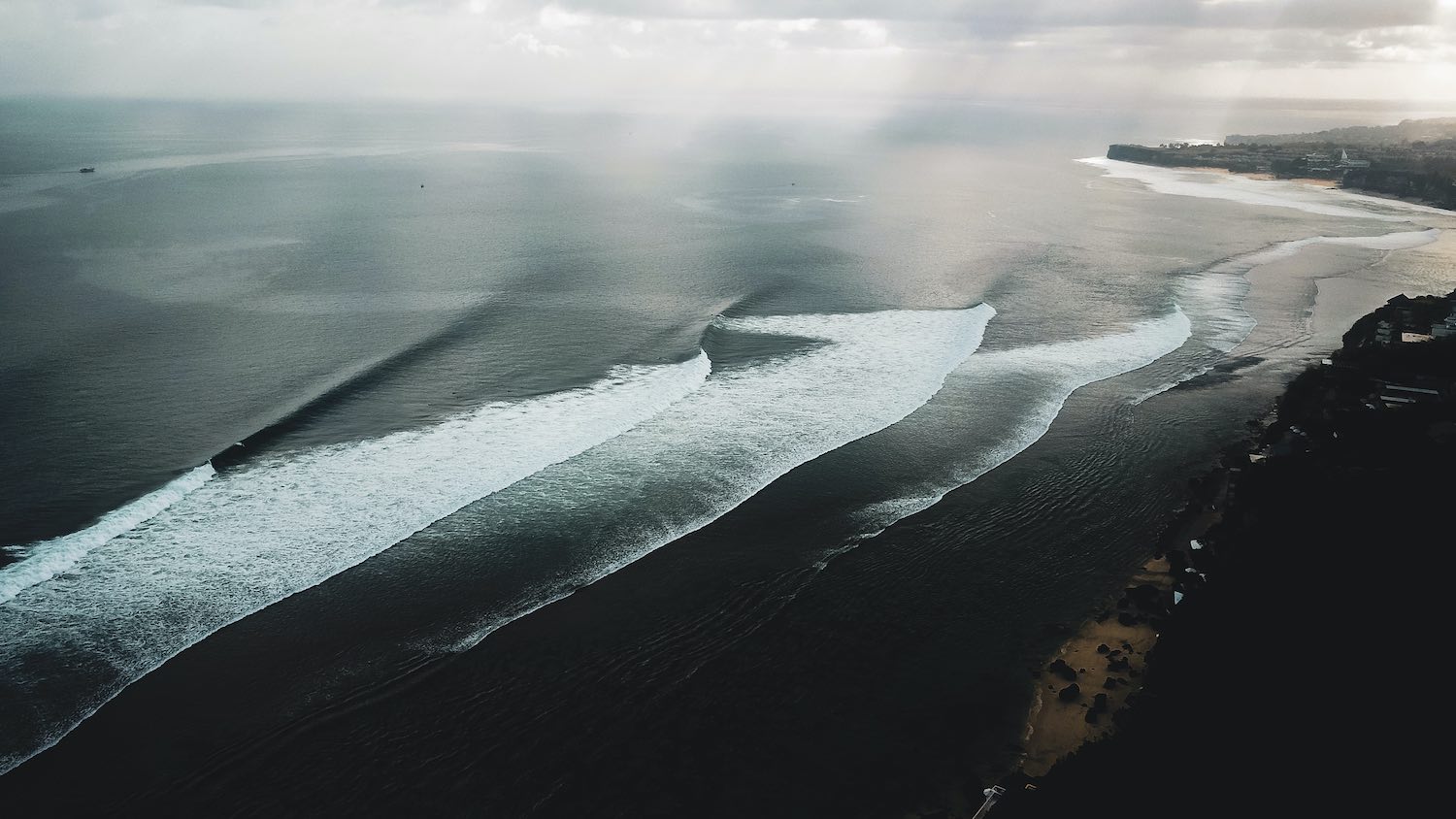 — FISH BBQ —
You'll have to walk down (and back up) like 200 stairs, but if you've ever surfed in the Bukit, you already know the stair climbing drill. Barefoot with board in tow, no less. Anyway, go get yourself a big post-surf plate full of protein with some yummy seafood barbecue on the beach at Lucky Fish. As with any western-facing oceanside spot in Bali, make sure to go at sunset.
Choose your own fish from a selection of the freshest and tastiest locally-caught squid around (it's so darn tender), along with Mahi-Mahi, king prawns, and whatever other catches of the day they have on hand. The Lucky Fish boys grill it up to perfection on the spot. Then, they serve it to you with homemade sambal matah and a garlicky side of local greens directly on the beach. Wash it all down with an icy cold Bintang and you're living the dream. Then work it off on the walk back up the stairs. Make sure to bring a flashlight.
Also check out: Mu Bungalows seafood barbeque, Jimbaran Seafood restaurants

— GET A ROOM —
The thing with Bali is that it's really tricky to build a standout resort because the island has the whole 5-star private-pool-in-villa thing nailed. But who offers private staircase access to legendary waves? Uluwatu Surf Villas, that's who. This stylish resort sits on prime real estate at the top of the cliff above Ulus.
With sensational views, an air of understated elegance, great vibes, and Balinese luxury, it serves up an experience that can't be rivaled. Wake up and hit a Vinyasa Flow class on-site at Morning Light Yoga before meandering down your very own set of stairs to Uluwatu for some surf and sun or a little tidepool exploration at low tide. Then, head up to the resort's restaurant, Mana, for a cold coconut, a chicken burrito (the best on the island in our humble opinion), a dip in the pool below with your new pals, and a storybook sunset that will make you weep.
Also check out: Alila Villas Uluwatu (splurge $$$), Six Senses Uluwatu (splurge $$$), Karma Kandara (splurge $$$), Bvlgari Resort Bali (splurge $$$), Sal Secret Spot (mid-range $$), Mick's Place (mid-range $$), The Ulus Klumpu (budget $)
— DRINK —
Offering an assortment of beers and cocktails, food, weekly performances and open mic nights, Wishing Well is a friendly spot to end the day, knock back a few margaritas, and make new friends. Its open air setting offers ample space to kick back and listen to live music while enjoying the sea breeze and the stars.
Also check out: Single Fin Bali, Sunset Point, Ulu Cliffhouse, Cashew Tree, Mana Uluwatu Bar, Kelly's Warung
— FIX YOUR DINGS —
Got a ding? Or, worse, a buckled board? Well, it's bound to happen eventually on the reef breaks down south. And when it does, this is the best ding repair in town. The service is fast and the guys are experts. It's not the cheapest place in the hood, but it's the best and your board will thank you for it.
Also check out: KMS Surfboards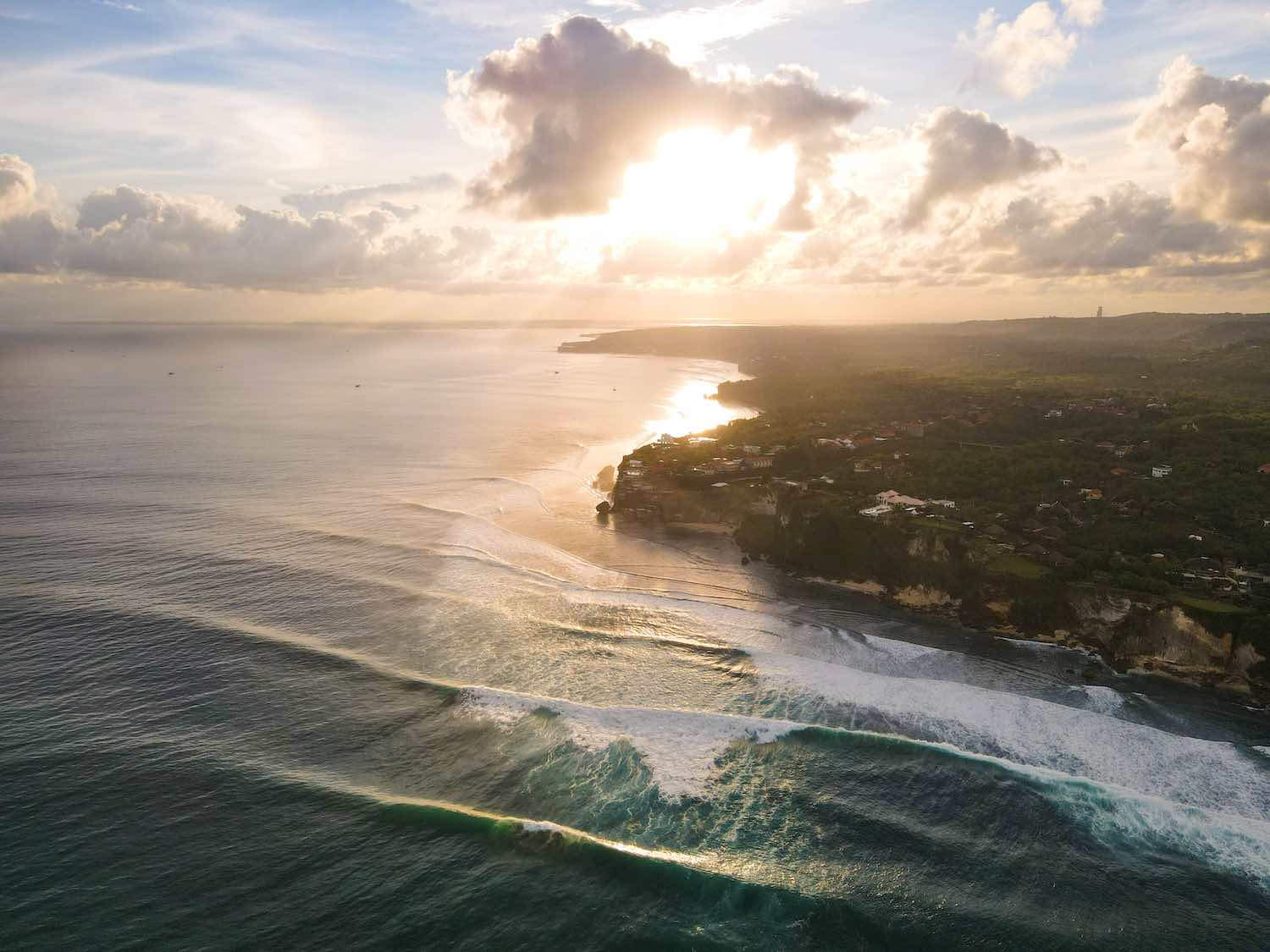 — CULTURAL APPRECIATION —
Finally, it would be a sin for us not to include this iconic landmark on the list. After all, Uluwatu wouldn't be Uluwatu if it wasn't for this majestic Balinese Hindu Sea Temple. The temple sits on a cliff approximately 70 meters above the Indian Ocean with breathtaking views of the waves crashing below (are you sensing there's no shortage of views in Ulu?). Regarded as one of the six most important temples on the island, the Balinese Hindus believe that the powers of the Hindu Trinity (Brahma, Vishnu, & Siva) merge right here. Its ancient architecture and sublime backdrop make this temple a not-to-be-missed cultural attraction. If you go, also make sure to catch a traditional Kacek dance in the evening. Oh, and hold on tight to your belongings — the monkeys can get a little grabby.
Also check out: Garuda Wisnu Kencana Cultural Park
While this list is hardly exhaustive, it includes picks that reflect what Uluwatu is all about for us: surfing, lots of good vibes, connecting with Mother Nature, and all that's holy. If you're looking for modern luxury and Instagrammable walls, you can find that stuff in the Bukit as well, but hopefully that's not why you're in Uluwatu. There are plenty of other places on the island to go for that kind of thing. But, if you're heading to Ulus, have fun exploring and we'll see you in the water!
Packing list for Uluwatu: surfboard, wax, ukulele, board shorts/bikini/rashie/onesie. And, if you forget anything, you can probably get it at Drifter.
— Say No to Single Use Plastic while in Bali —
A kind reminder to say NO to single use plastic while traveling in Indonesia. Sadly, Indonesia doesn't have a good waste management system, all use plastic packagings you use will mostly end up in illegal land fill or in the Ocean. Ultimately, in the air we breathe, and the sea we swim into. There is always an alternative way to plastic and it starts with saying no to plastic bottles and such.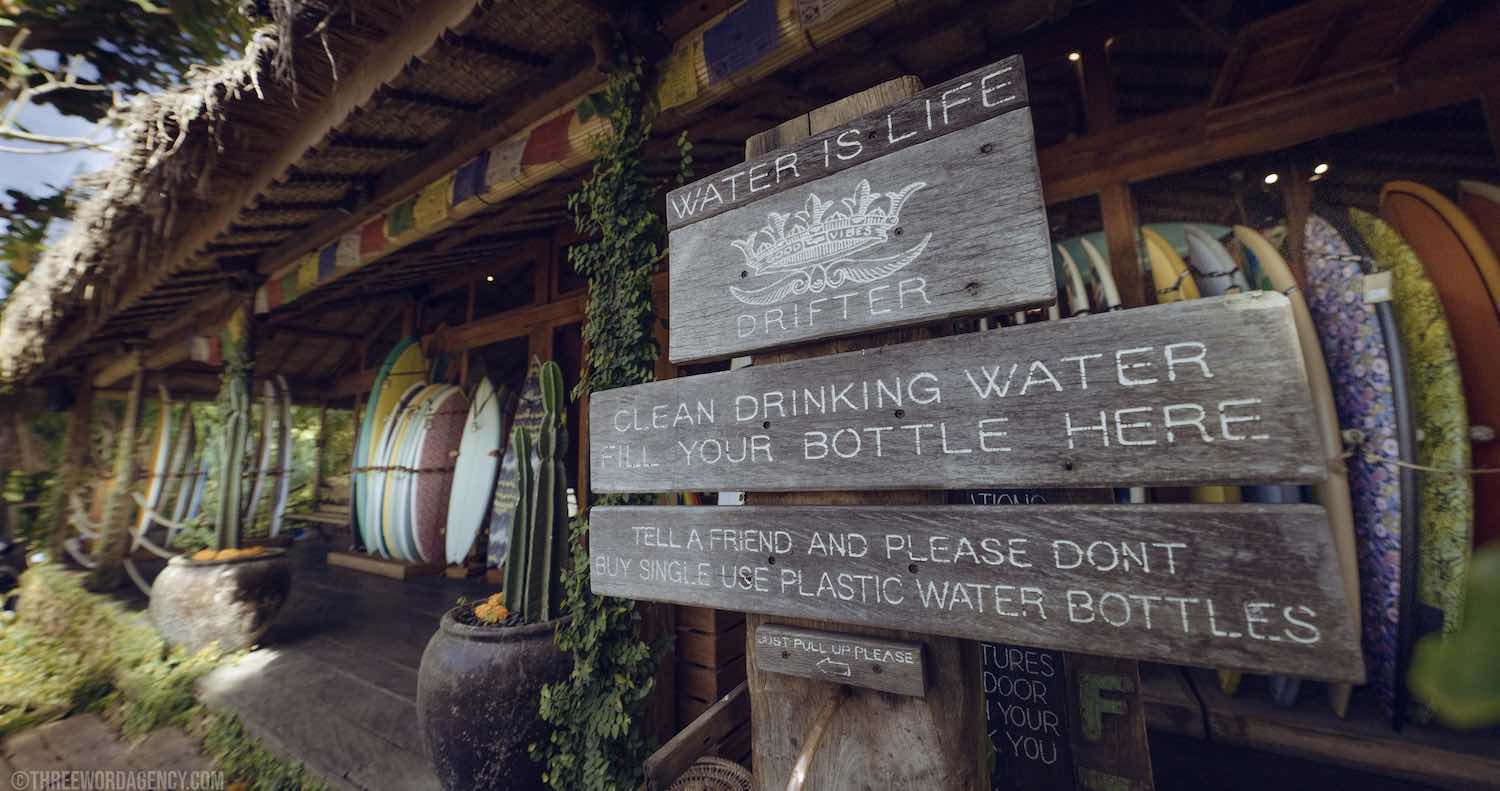 Article  beautifully written by Elizabeth Rosselle