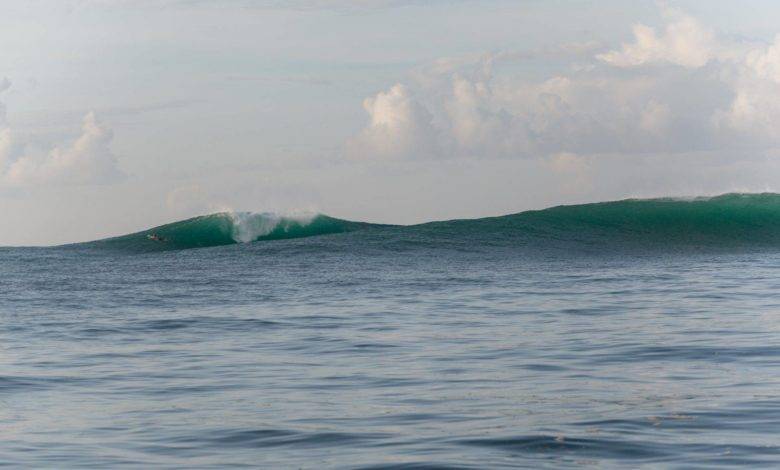 Even though Lombok has gained popularity amongst surfers and travelers alike. It remains there some uncrowded and hidden surf spots. You'll find in Lombok that surf crowd is mostly split in two groups. More experienced surfers at the heavy wave the barrels on the shallow reef of Desert Point, and beginners slaloming in between boards at Inside Gerupuk which is near Kuta.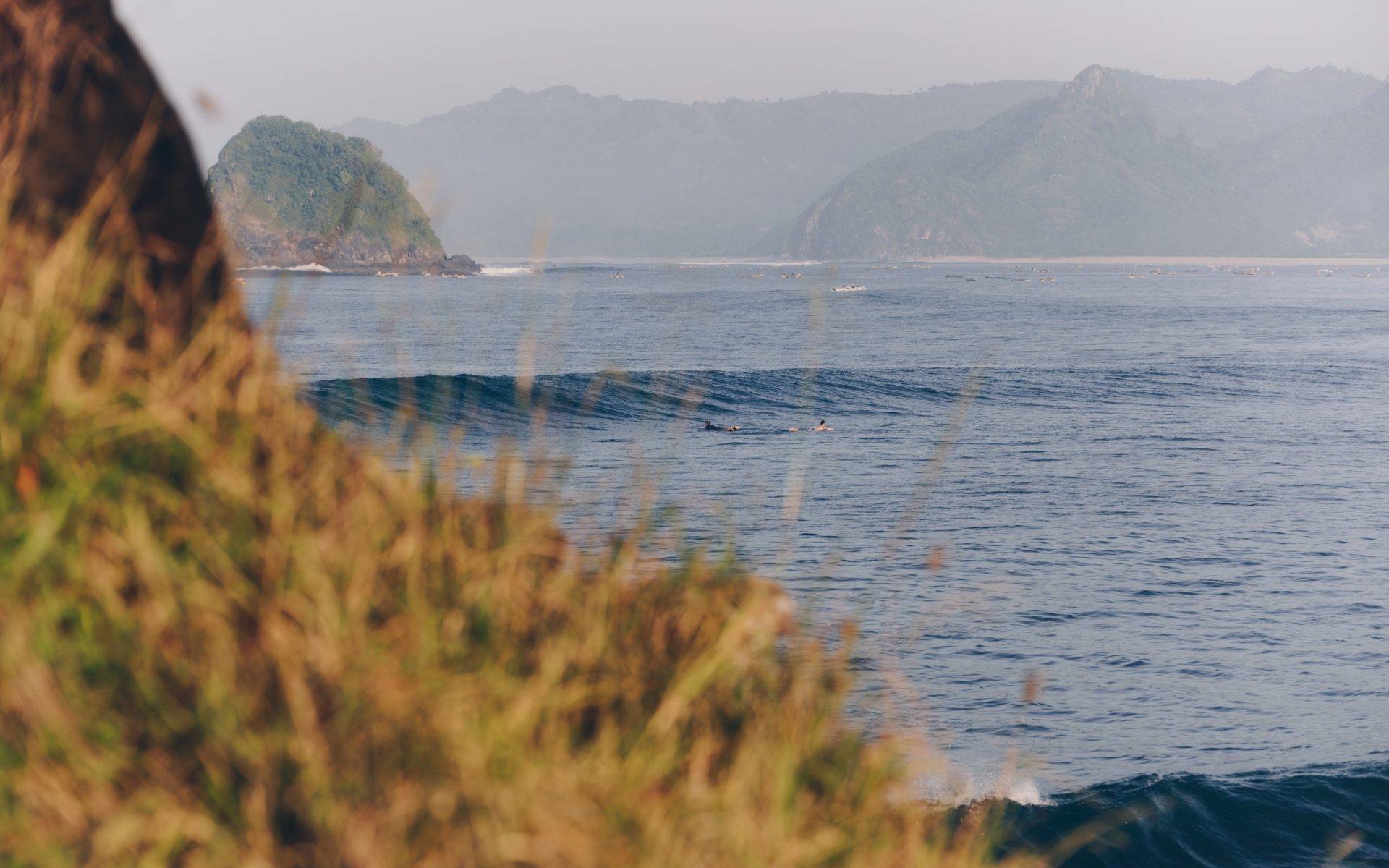 Intermediates and wandering surfers on a trip are let with lots of options to explore Lombok's coastline. This exactly what Austin aimed for, capturing the beauty of it through his lens. While staying at Drop'In Surf Lodge in Kuta whose crew has played a major role in the search of empty waves. 
A Desire to escape Bali crowded line-ups
Lombok isn't exactly the surfing hot spot as it's nearby neighbours of Bali and Sumbawa, but it needs to be a spot on every avid surfers list for many reasons. I spent too much time in crowded line-ups filled with aggressive people vying for their one shot at a wave in Bali. After a bunch of unwanted dings from boards flying all directions and some truly negative energy in the water, I decided to make my way to Lombok. What I found there was welcoming and left me wanting more.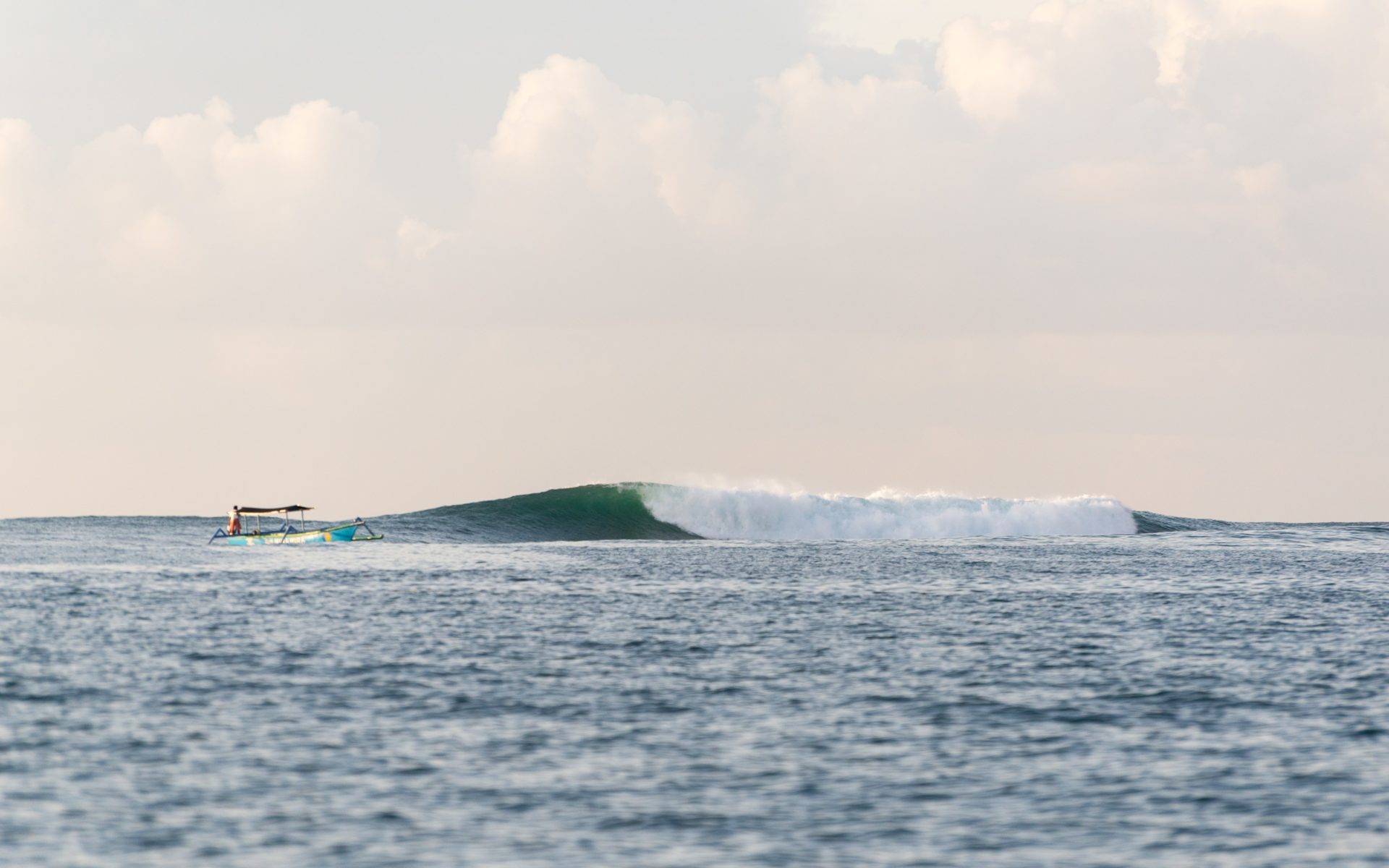 GREAT location TO IMPROVE SURFING skills
The stoke is high, and people are friendly.
Lombok is chocked full of uncrowded waves, best explored by bikes. The well known spots are even uncrowded, sometimes you'll be surfing with less than 5 people in the lineup. The stoke is high, and people are friendly. During my time I never experienced any aggression and met some truly wonderful people. I walked away satisfied and my surfing improved far more than I could have in Bali waiting and waiting for a wave.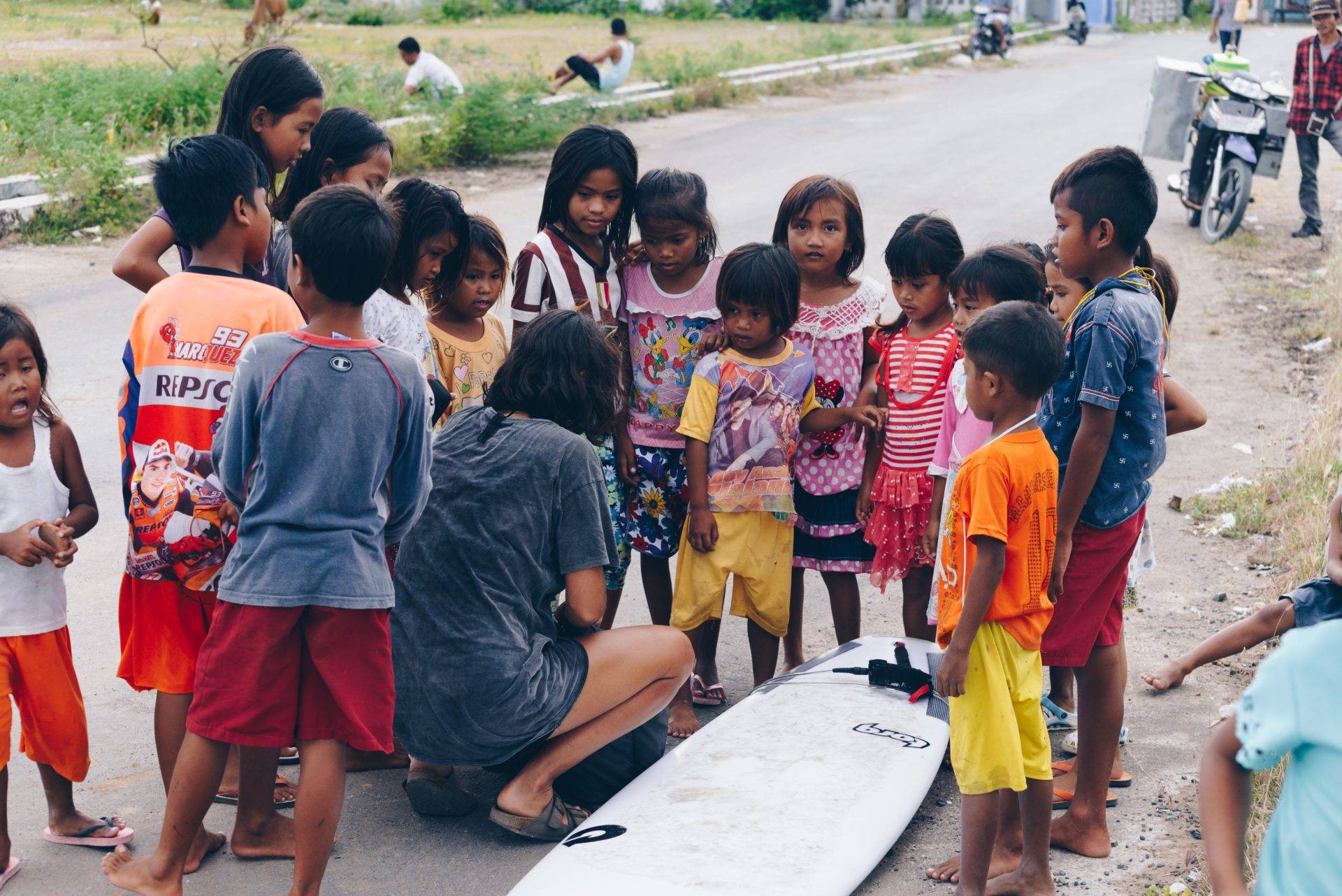 premier surfing lodge to stay and wander
Major development hasn't destroyed the serenity of the island, which gives Drop In Surf Lodge the ability to offer their guests a serene and relaxing stay.  The quint cafe and lodge is situated just outside of Kuta. Although, don't be worried of the name, like its wild child sister Kuta Bali, they are nothing alike.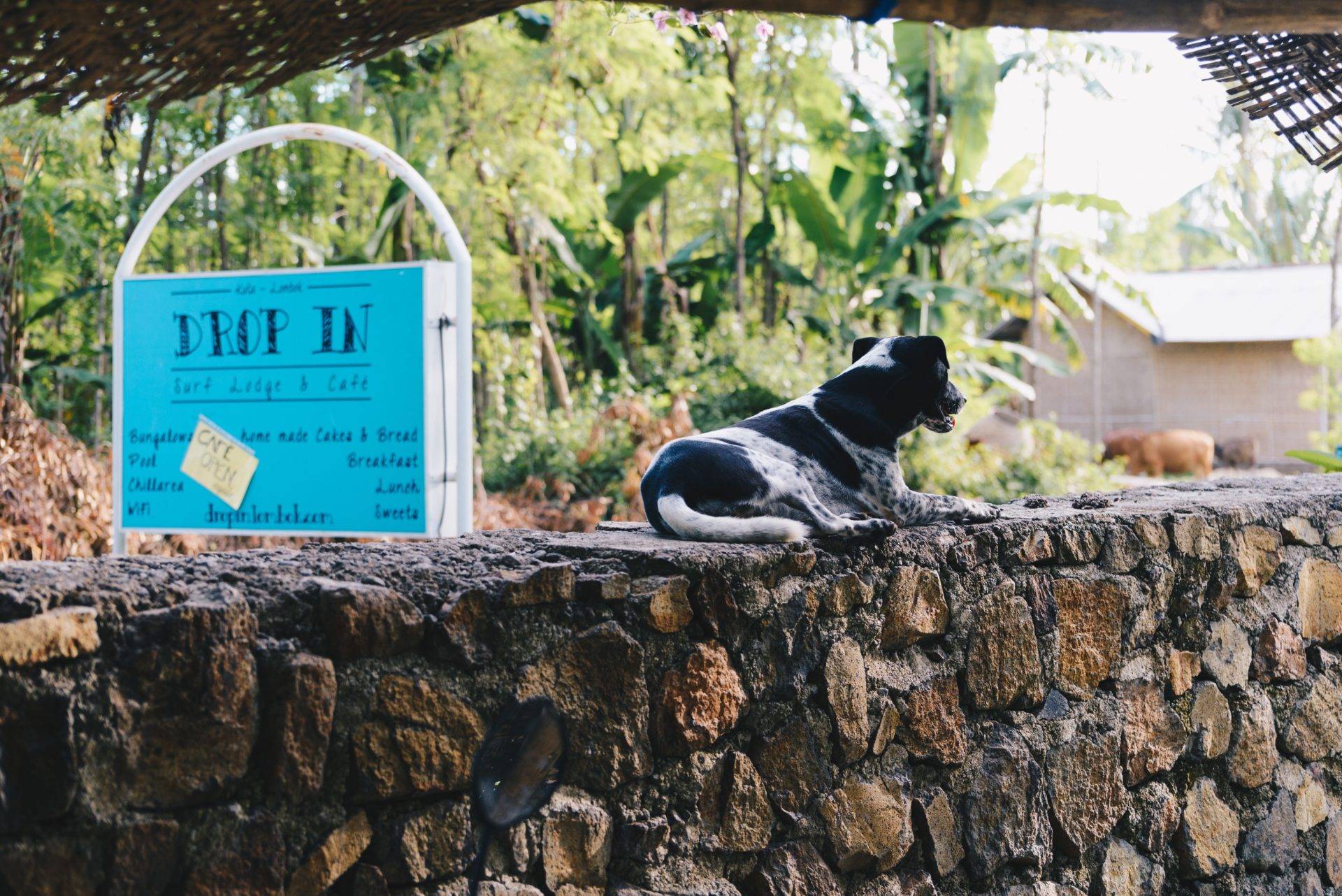 I checked in and was instantly comfortable, a variety of cozy bungalows welcome you as sit tucked into a peaceful landscape of lush green palm trees and tropical farmland. Drop in's staff are warm, friendly and will asset you with anything you may need. As you arrive, the cafe greets you with pleasant smells of tasty items baked fresh daily from the onsite bakery. Pastel colors fill the lodge and bungalows, that seem to relax you after a long day of surfing or exploring the neighboring countryside. The main hangout brings people together with a large family dinner table and big comfortable couches, where you can sit and talk about how the waves were and learn more about your fellow travelers.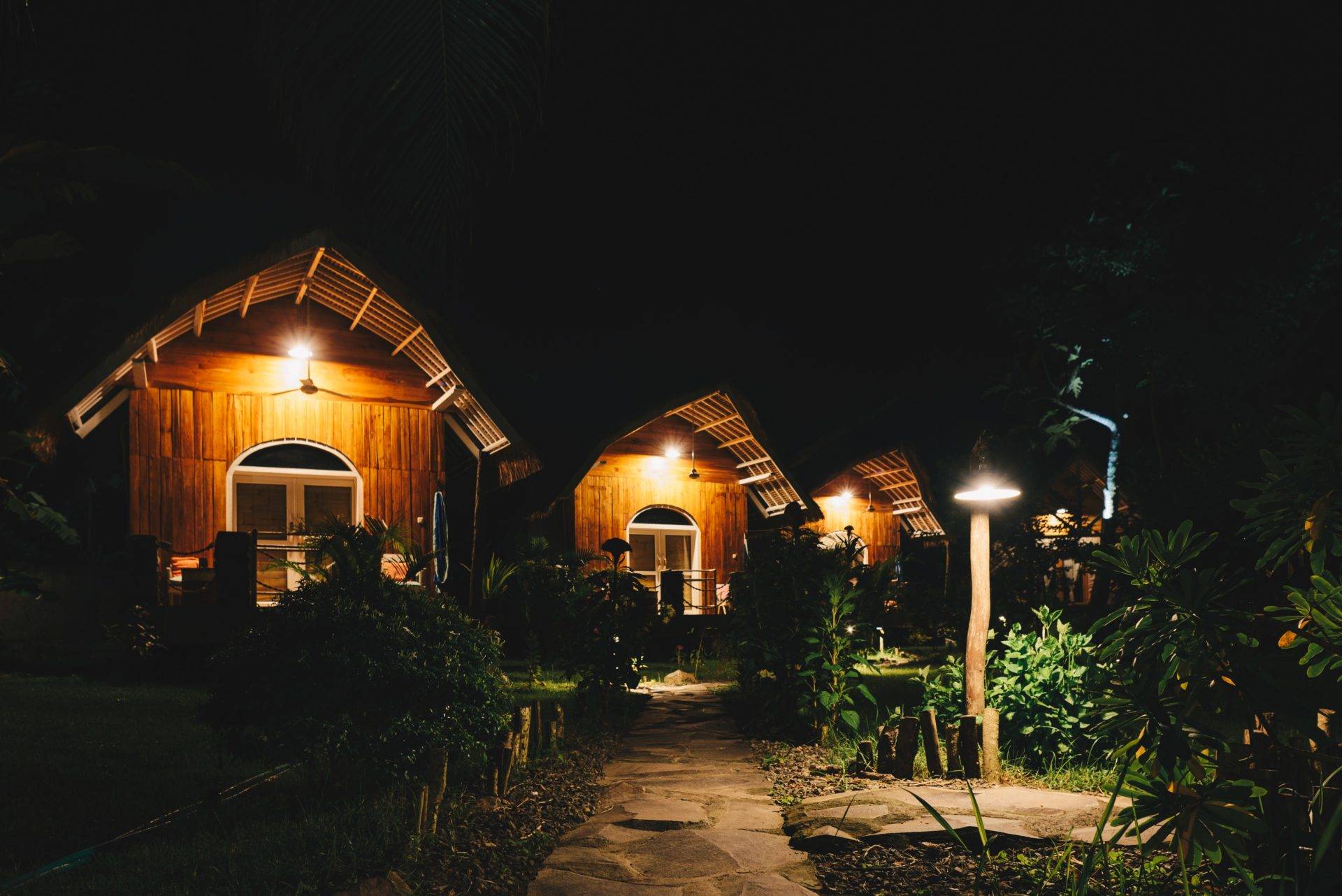 Whether you are a complete beginner, an intermediate looking for somewhere new to surf, or hardcore surfer in need of good comfort after surfing, Drop' in Surf Lodge has it all.
Whether you are a complete beginner, an intermediate looking for somewhere new to surf, or hardcore surfer in need of good comfort after surfing, Drop' in Surf Lodge has it all. The owners will cater to your every need and make sure that your time with them is fulfilled in a way suitable to you.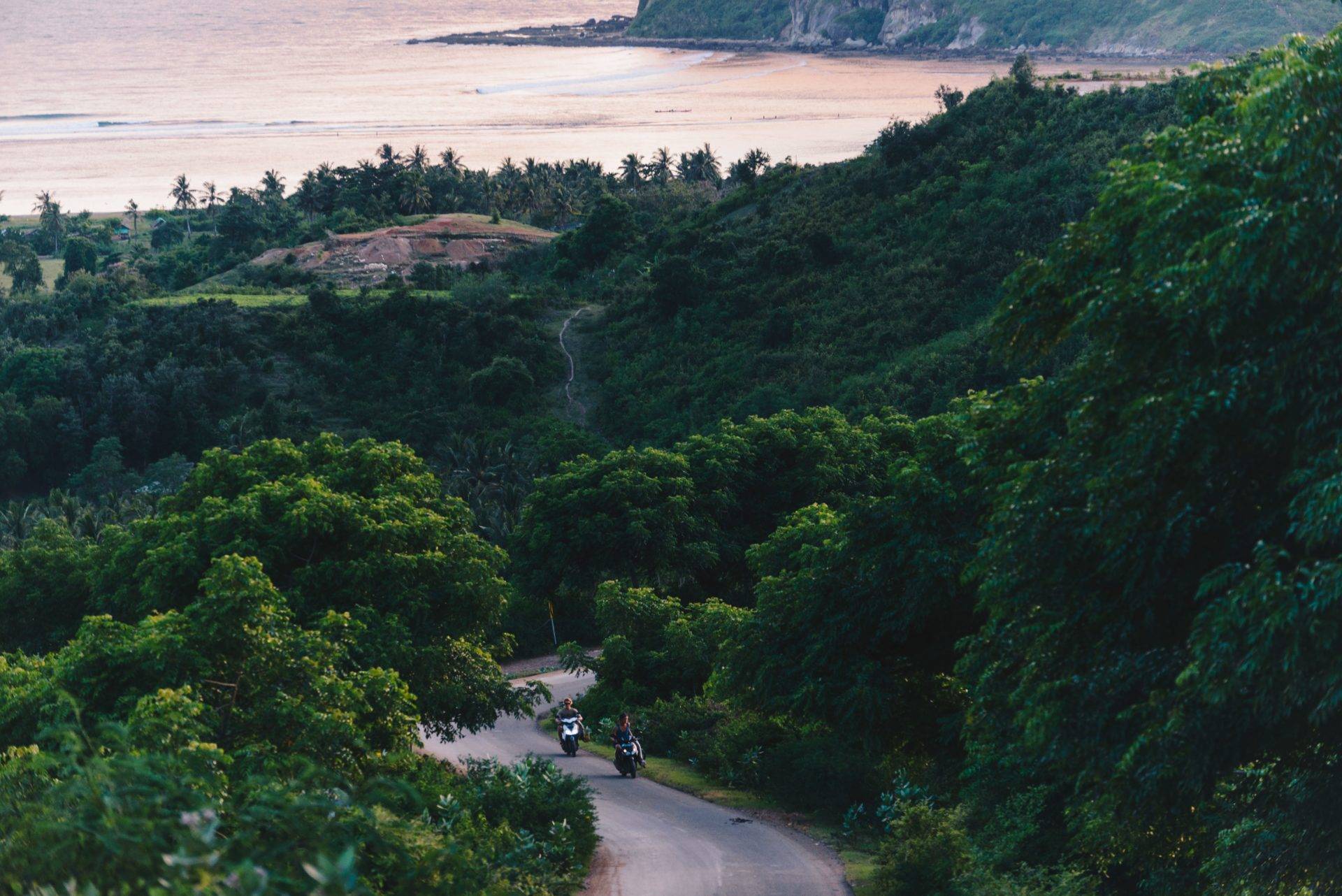 Places to surf around Drop'in Surf lodge
Inside Gerupuk
A well know right hand wave in Lombok that attracts a heavy crowd of beginners, this wave is incredibly fun, but we warned it does get busy with first timers. On days of bigger swell it can barrel.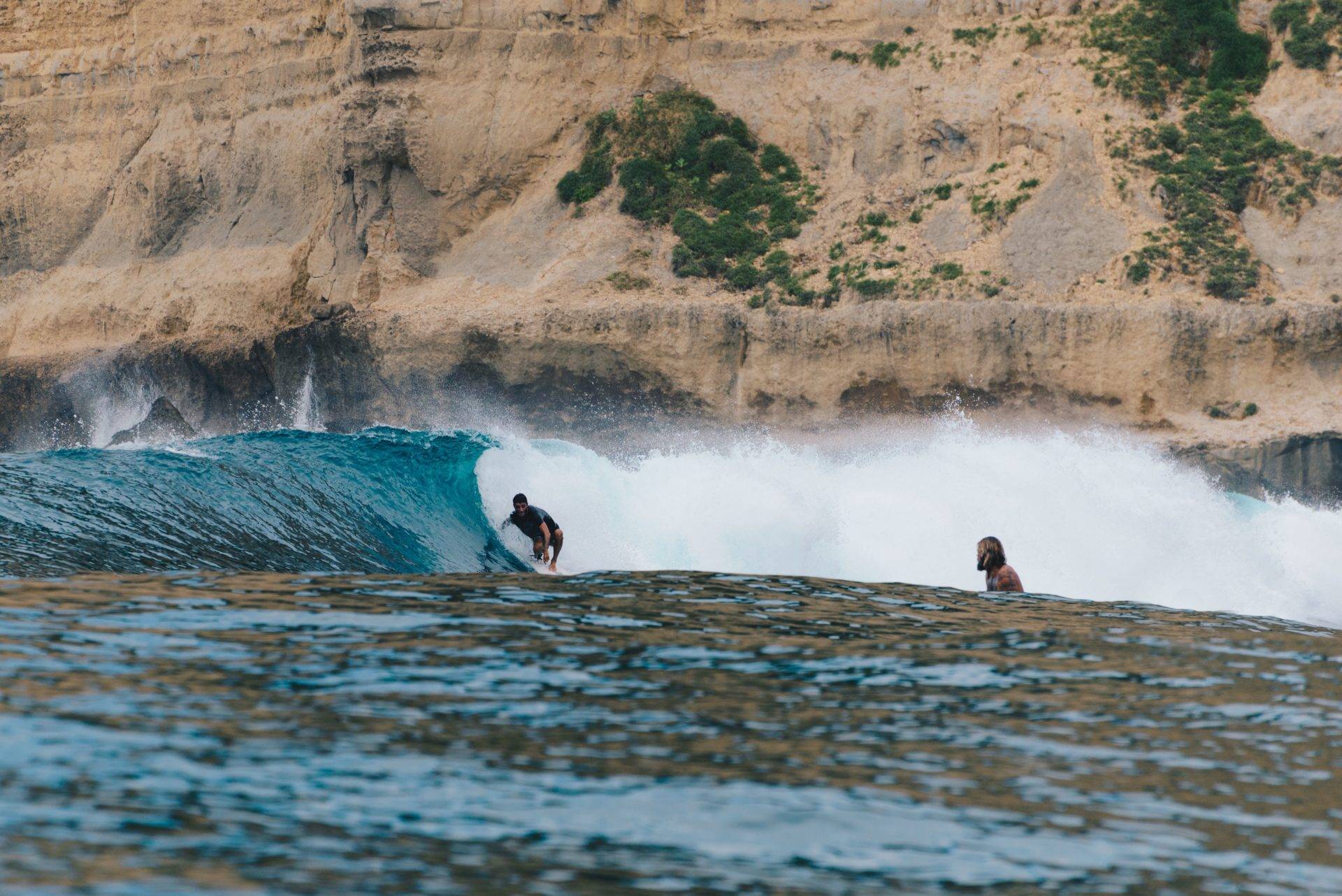 Outside Gerupuk
More powerful than it's younger brother "inside",  if you catch it on a bigger swell you are likely to get barreled sitting at the far inside section.There are plenty of peaks to drop in, which spreads the crowds out evenly. Fun for intermediate to professional level surfers. This wave is a mid to high tide spot.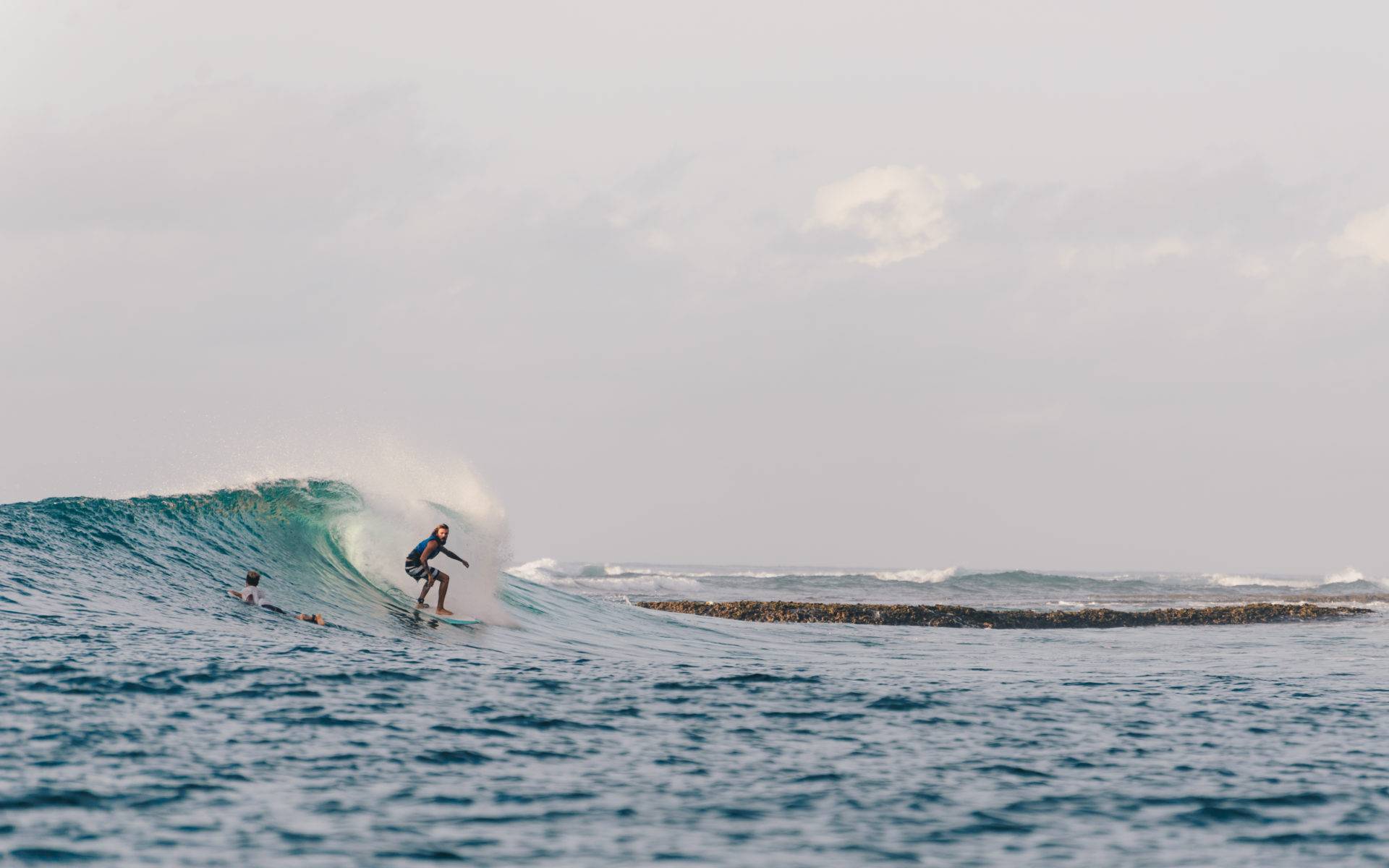 Both insides and outside's require a boat ride which Drop'in Surf Lodge can provide for you. You'll also be able to set up private surf lessons with a local guide. Highly suggested if you are a beginner or an intermediate, as you will walk away with an extensive knowledge and newly learned abilities to take back home with you.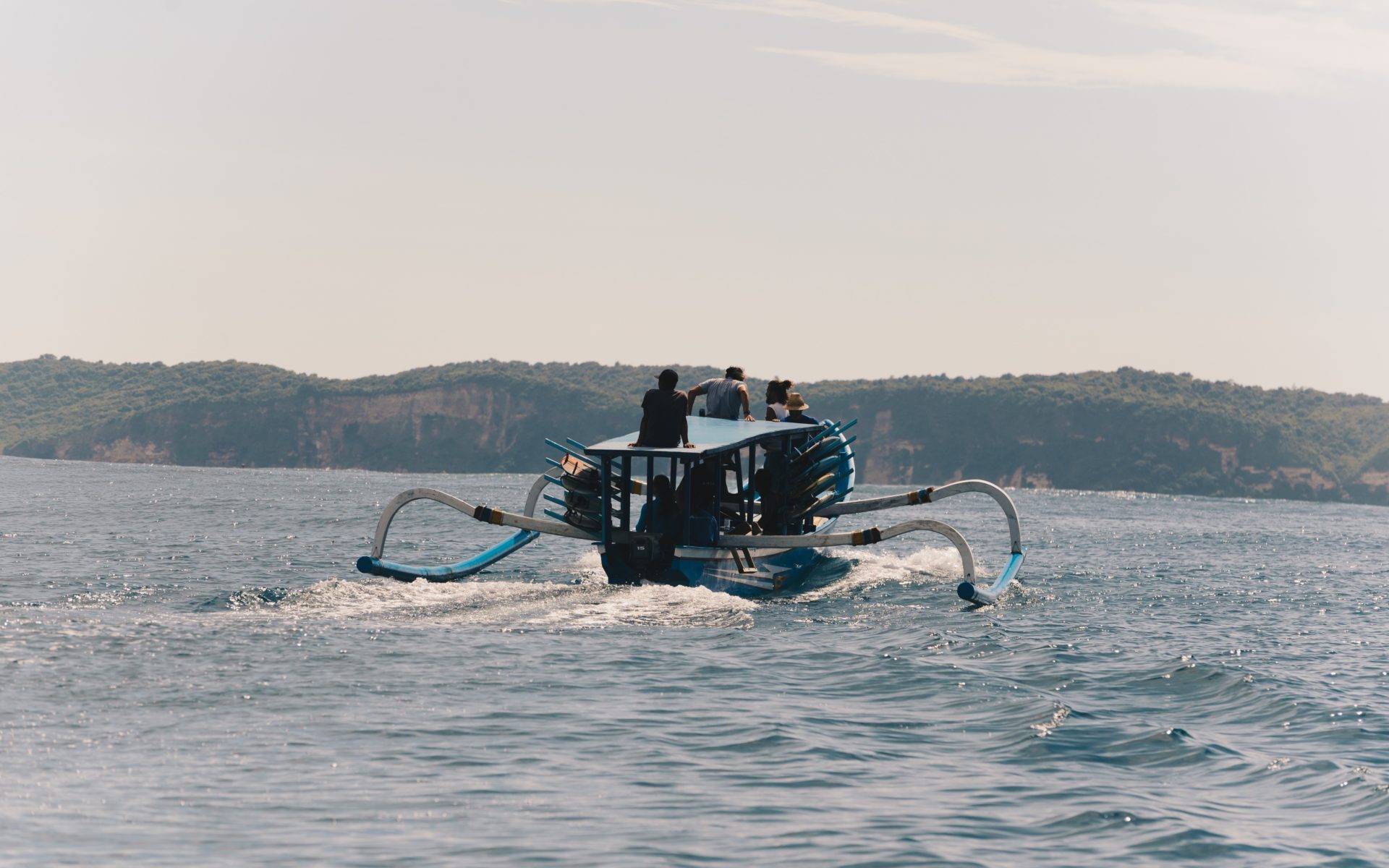 Outer Lefts
A lesser known wave nicknamed the angry old lady, and for good reasons. A powerful left hand that sucks off a shallow reef that leaves you right in front of a cliff face. This spot is not for the beginner. Rarely sees crowds and can be an amazing ride if you catch it on the right tide and swell. Make sure to ask your driver if outer lefts is working, as the currents and tides can be tricky to figure out.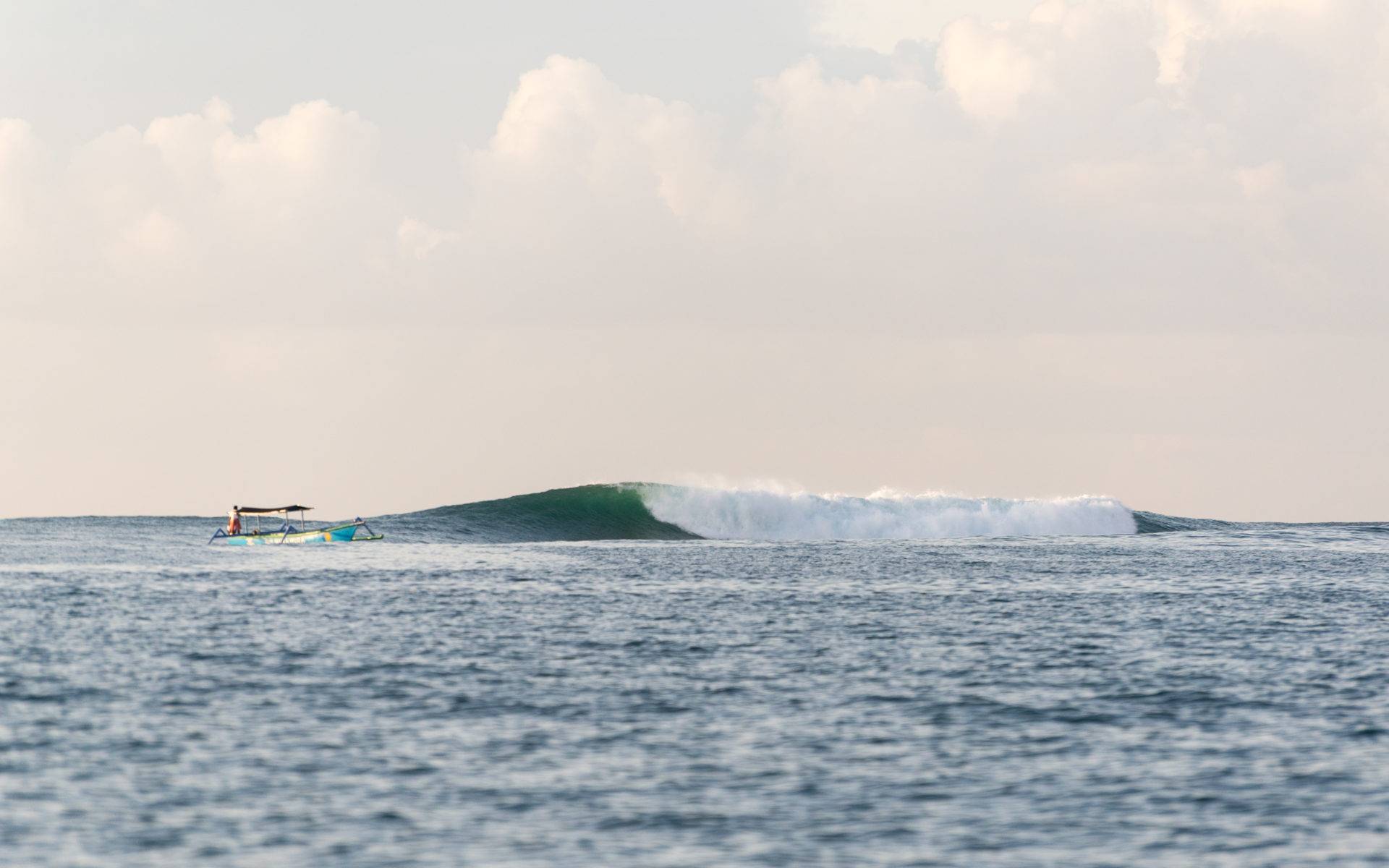 Outside and Inside Ekas
Located about 30 minutes from Drop in, and another spot that requires a boat ride. Insides hardly ever see's crowds. For 100k per person you can hire a boat for the day that can take you to both these waves. Both are lefts, inside's has a right hand section that works better at lower incoming tides. Mellow drop ins that are perfect for longboarding or linking and learning turns. There are a few secret spots around this area for those willing to shell out some more money, just ask your boat driver and chances are he will take you.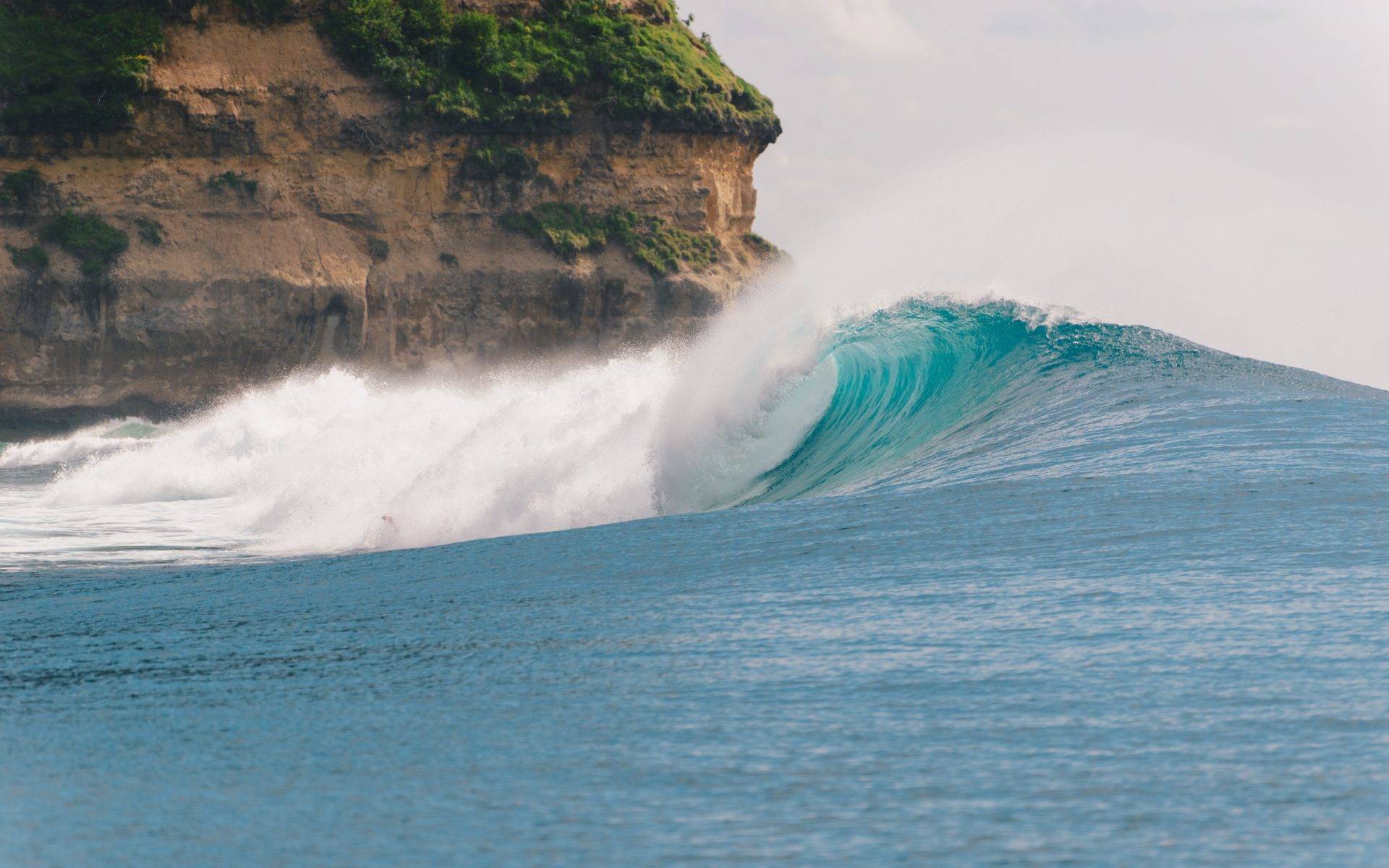 Mawi
A powerful left hand peeler that work well at mid to high tides. It can "a-frame" giving you a real good right hand section. Getting to this wave is a bit of a mission. The "road" going to it is beaten up and hard to get through unless you have a dirt bike or prepared for a wild adventure on a scooter. Mawi doesn't get crowded even in high season, chances are you will be surfing with just you and your crew.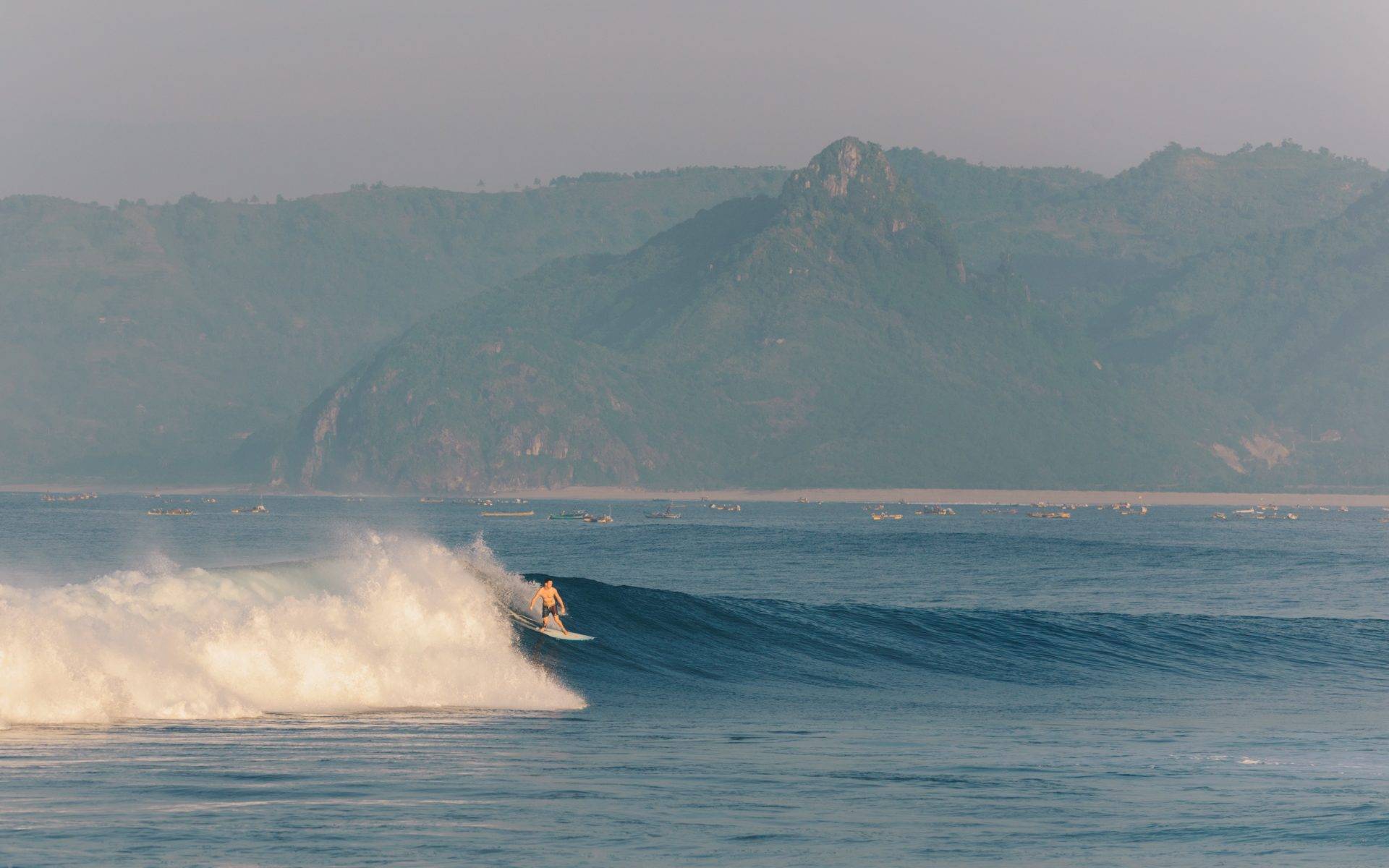 Plenty of other surf spots
There are many hidden surf spots in Lombok, ask around and explore. The staff at Drop'in can give you advice on where to find some spots that aren't known to many, and set you up with a guide who can show you the currents and spots around the area. That was a real added value to my Lombok surf-trip!
More information about Drop in Surf Lodge, here.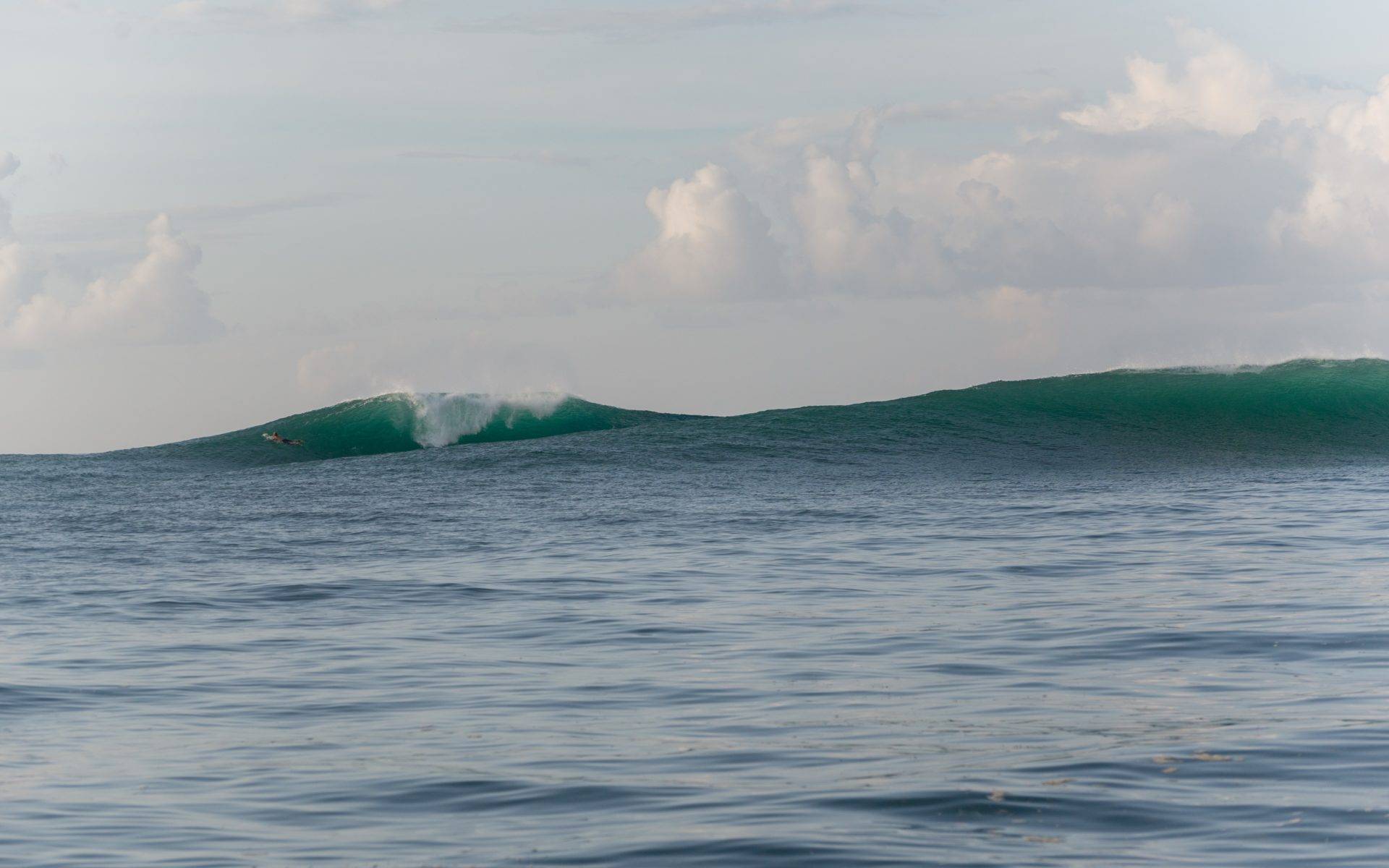 Writing and Photographs Austin Mullen – Check out his Insta feed
Planning a surf-trip to Lombok? drop us a note.