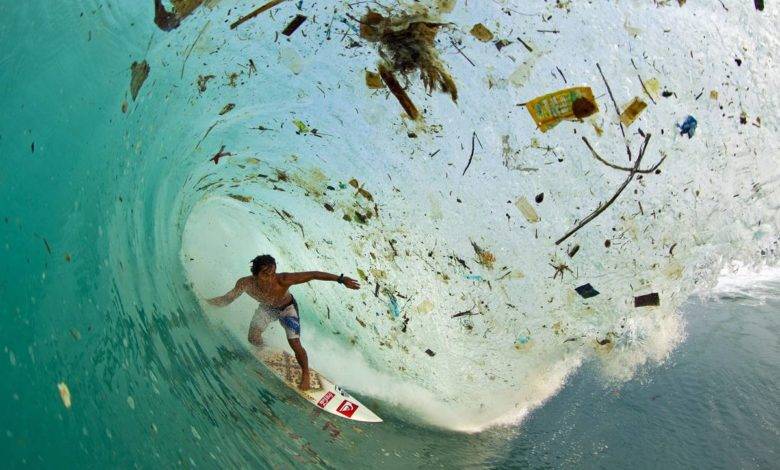 Uluwatu, perched over the Indian Ocean on the southwestern tip of Bali's Bukit peninsula is a breathtaking landscape of limestone cliffs and the number 4 surf spot in the world. Discovered in the 1970's and appealing for its consistent and high quality waves, and the irresistible lifestyle of the ever content Balinese, the area has exploded in popularity. Today it is a mecca for surfers globally, a place of charismatic breaks with names like  "The Bombie", "Temples", "Racetracks", and "The Peak".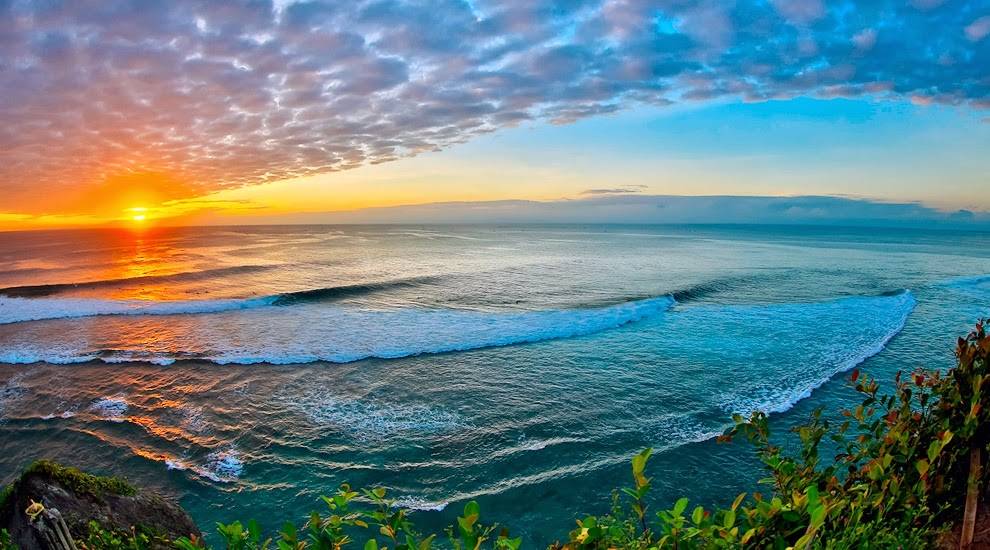 Bali is a deeply spiritual island and the people are poised in balance, constantly performing ceremony and making offerings to appease the spirits and find the middle point between light and dark. Offerings were always wrapped in organic material and meals were served  on banana leaf plates, naturally degrading when disposed of in nature. Today is a different story. With the huge influx of tourism and facilities to accommodate them, and little infrastructure to deal with waste, plastic and sewage have become devastating problems for Bali.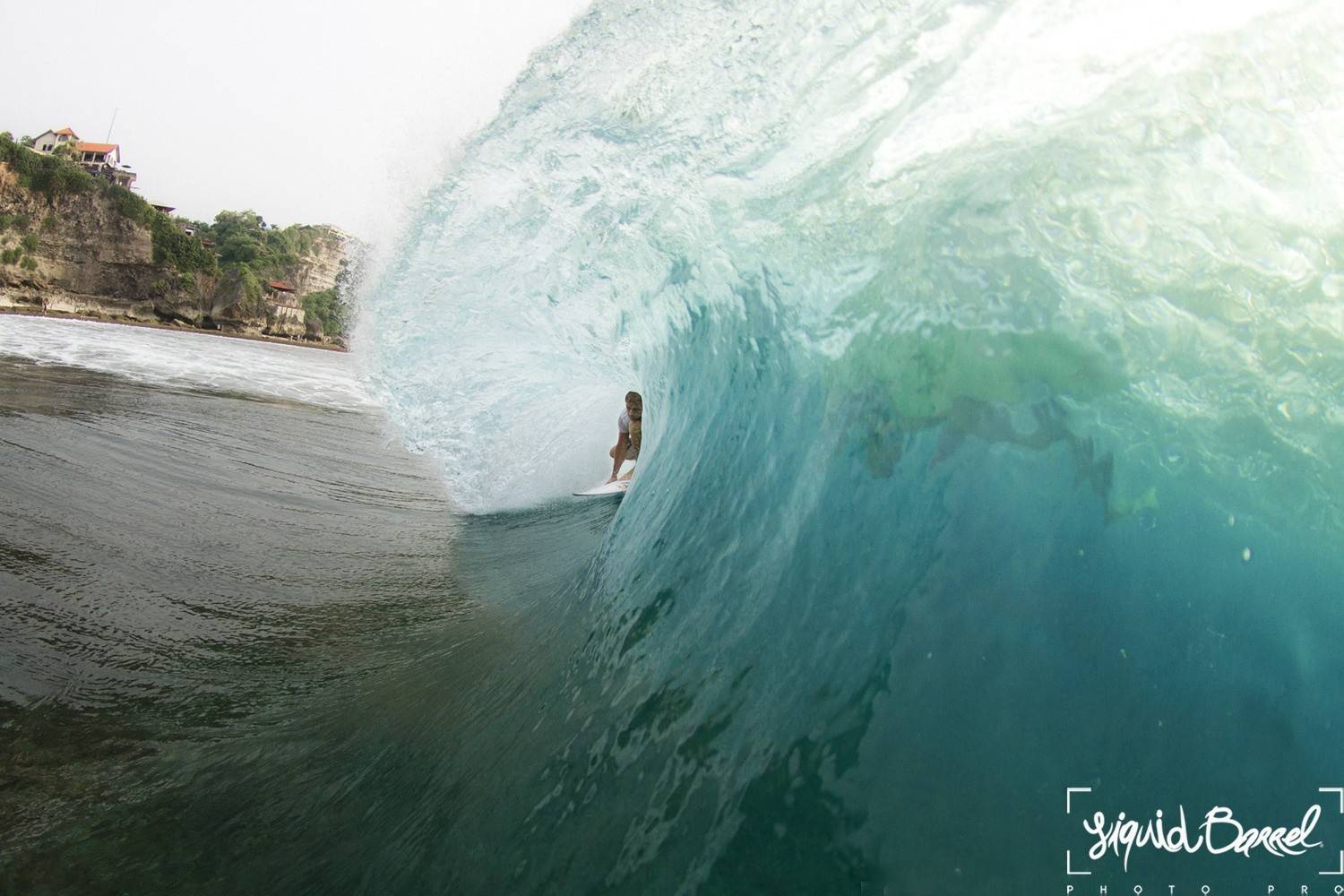 This is where surf and spirituality entwine. As surfers we are aquatic beings, and we spend so much time in the ocean that we can draw awareness to the situation. Some debris is marine based but a majority comes from the land and changing our behavior can go a long way towards preventing plastic from entering the ocean in the first place. Fortunately, there are some inspirational organisations out there doing just that.
In 2011, concerned local residents created Project Clean Uluwatu with a vision to create a World Surfing Reserve in the land and surrounding oceans of Uluwatu. As a non-profit run by the local population and assisted by the surf industry, the project hopes to be a successful case study that can be replicated in other surfing areas of Indonesia facing similar issues.
Project Clean Uluwatu (PCU) has created innovative solutions in the areas of solid and liquid waste management, as well as community outreach and environmental education. When surfers complained about local restaurants disposing of waste in the ocean, they began piling it up in a ravine instead, and PCU removed a staggering 30 tons of waste from this ravine! They have also worked with the community to develop a sewage disposal system that has processed huge volumes of liquid that would have otherwise ended up in the ocean. The team has even repurposed treated sewage water into "Wastewater Gardens", providing natural fertilizer for the plants.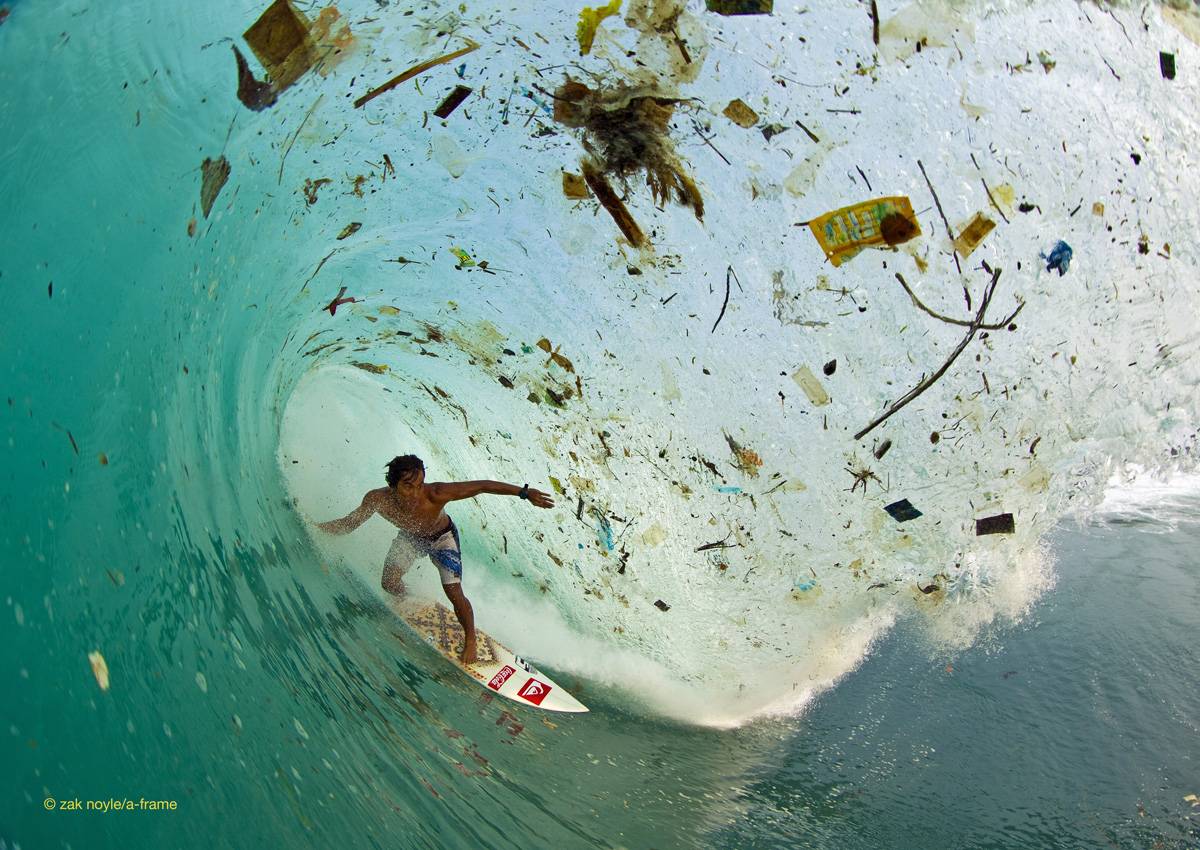 We protect what we love and as surfers we have a special relationship with the ocean. Our oceans are the lungs of the planet and marine health is closely related to humanity's health. Many  people lose sense of this truth and often live lives that become very distant from the sea. We are blessed enough to be close to the ocean, and it is both our responsibility and privilege to help protect it. Check out Project Clean Uluwatu and see how you can get involved here!
UPDATE: Patagonia will match the raised amount through this crowdfunding campaign here. Deadline: 31st November 2017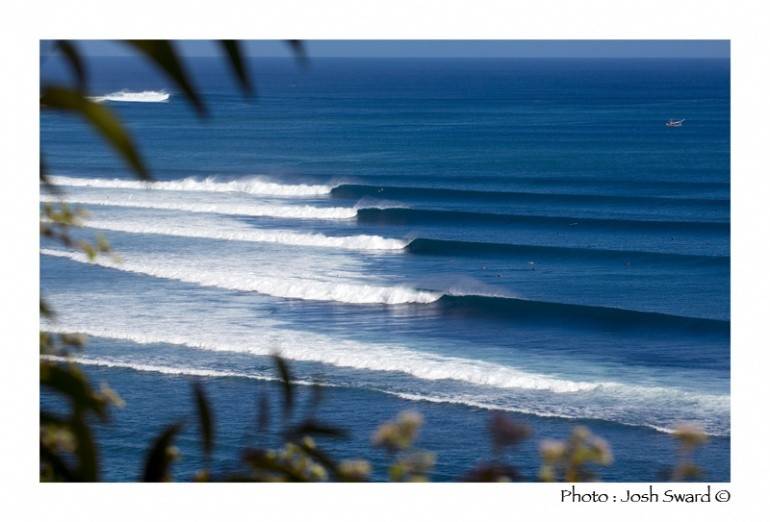 Also, below is a video made by Pro surfer and activist, Kyle Thiermann. Named "Bali, Paradise lost?", this video aims to raise awareness about the alarming ocean situation in Bali. Great surf sessions too, Check it out!
Written by Joia Holman
The Indo Surf Crew