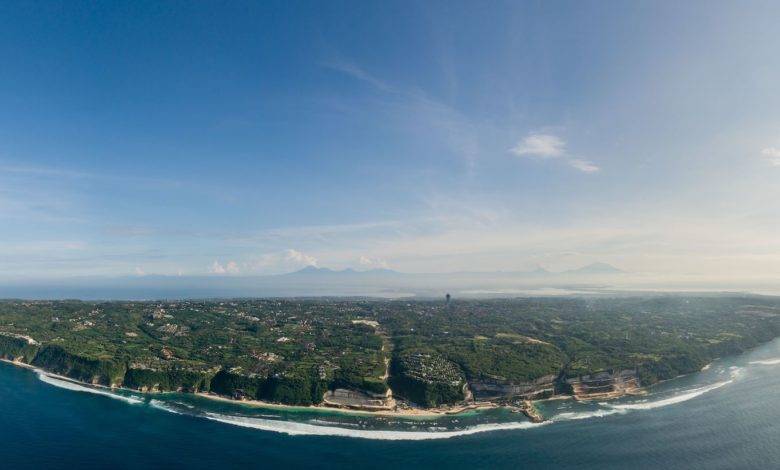 "I was granted last week a conversation with David Biner, a surfer/surf photographer- videographer based in the southern surf mecca of Bali.
David got triggered when Bali "locked down". Like for many surfers, being unable to access waves in the quarantine context affected him both physically and mentally.
Yet what frustrated him the most was the amount of complaining about the "beaches closing" he witnessed in the expats groups on social media. He felt that the conversations were negative and disconnected from the harsh reality people were experiencing on the island.
In Bali, 80% of the population relies on tourism for income and the average earnings are often just sufficient to cover day to day expenses. When the airport shut down, one big question arose for many Indonesian citizens: How are we going to eat?
---
David transmuted his frustration into drive and felt called to "get up and do something." Determined to help people and "give back" to Indonesia, he started a GoFundMe campaign, offering one of his drone's shot of Bali's peninsula to all donors contributing to his unprompted intention: buy and distribute food to the most vulnerable families on the island.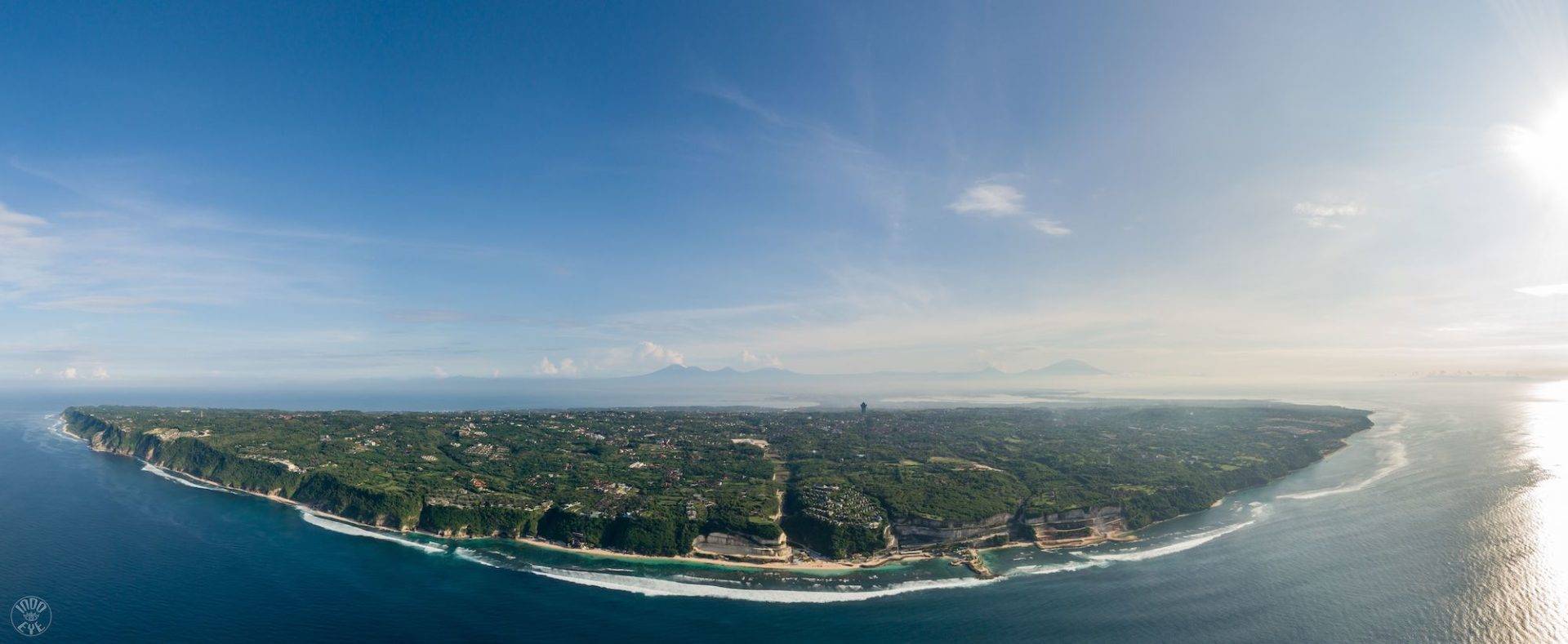 He made an announcement on his social media channels and the next day, he had money to purchase food, fill up his car and start sharing.
He quickly found allies in the Bali Life Foundation and influential members of the Balinese community who supported his action by helping him with the logistics of daily distributions.
Within a few weeks, his sole man project "The people must makan" ("The people must eat") expanded. The team are now chartering trucks, filled up with life-saving staples reaching more than 1400 families on the ground.
To this day, David has raised close to 30,000 USD through his funding campaign and personal network; he intends to keep going strong until people get back to work.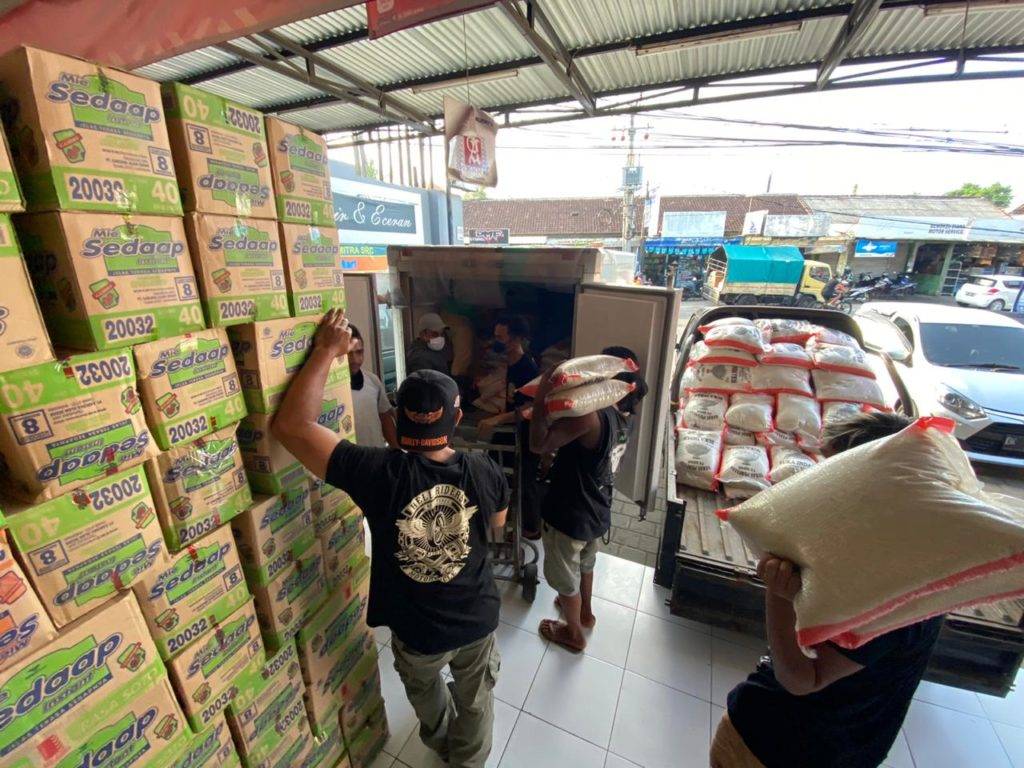 How did his spark of desire turn into a snowball of willpower?
The alignment of desire and intention was the fuel of his accomplishment. He took initiative without knowing anything about the potential outcomes, trusting in his ability to do some good: "It doesn't take much. It's an idea and a simple push to make the smallest bit of change, not knowing what can happen from there." It didn't take much else than the courage of a "starter's heart" to set his course action with the boldness of a beginner surfer paddling, almost counter intuitively, towards his first waves.
Moving towards the unknown takes FAITH. As surfers, we know how faith and grace work together to support each of our movements. In this case, grace manifested in the "amount of synergy and motivation" he witnessed amongst the small group of people that became his allies in making this project a success. 
His will to help bred support and contributions.
Local people joined the cause and became essential actors in expanding food distributions to more regions on the island: the staff at the Bali Life Foundation helped him arrange purchases, transport and distribution of the goods; the heads of "Banjars" (local neighborhoods) got mobilized to make sure packages were allocated equitably within the community; friends also showed up to assist with logo design and media creation.
Using his skills across the board, he gained the contributors' trust by sharing posts, videos and stories through social media, keeping donors connected and engaged with his efforts: "Visual story telling that immediately connects the people watching to what is happening is a huge part of the success."
We contemplated about the power of the Internet and how social media can still be used to create positive change however critical we may become towards the current commercial or "gossip" use of the platforms.
He noticed that donations spiked every time he put a video out and was blown away by the support he received from strangers behind their screen; online social sharing has been massive in helping him grow his audience consistently. Simply put, the credibility and success of the campaign was founded on this basic motto:  Say what you do, do what you say.
When I asked him about the main challenges he encountered he shared that "playing God", having to decide "who gets what" was heart wrenching. "Being only human," he was not able to respond to every call for help he received and arrange individual deliveries. He had to redirect some people towards other organizations and stomach criticisms for not being able to help everyone: "I could spend all my day and energy and still not be able to fulfill each and every requests."
As humans, we are often confronted to our "limitations" and perfectionism. In times of crisis, every bits help as imperfect as they may be. And when we can't do it all, we can inspire others to do their part.
At least 10 individuals have started their own initiatives after seeing the impact of David's work: "I never assumed it would be a byproduct of my idea. It's inspiring and expanding; and it creates change." One of his friends had a massive amount of success distributing food in the North of Mexico and there is hope for instigating spark for similar projects around the globe.
Keeping food packages to the essentials, "The people must makan" team are focusing on efficiency to serve as many people as possible. Their packages are made of: 10kg of rice, 1 rack of 30 eggs, 40 packets of noodles and 2 liter of cooking oil. This is enough to cover the basic needs of a family of 4 for 2 weeks: "People can even stretch longer if they are frugal; what's beautiful about the Indonesian culture is that they share amongst themselves; I've seen it."
Every week they are breaking a new record of the amount of food that can be purchased and distributed. As long as there is no shortage in donations, they will keep going as "there is reason to stop until travel bans have been lifted, tourists come back to the country and people get back to work."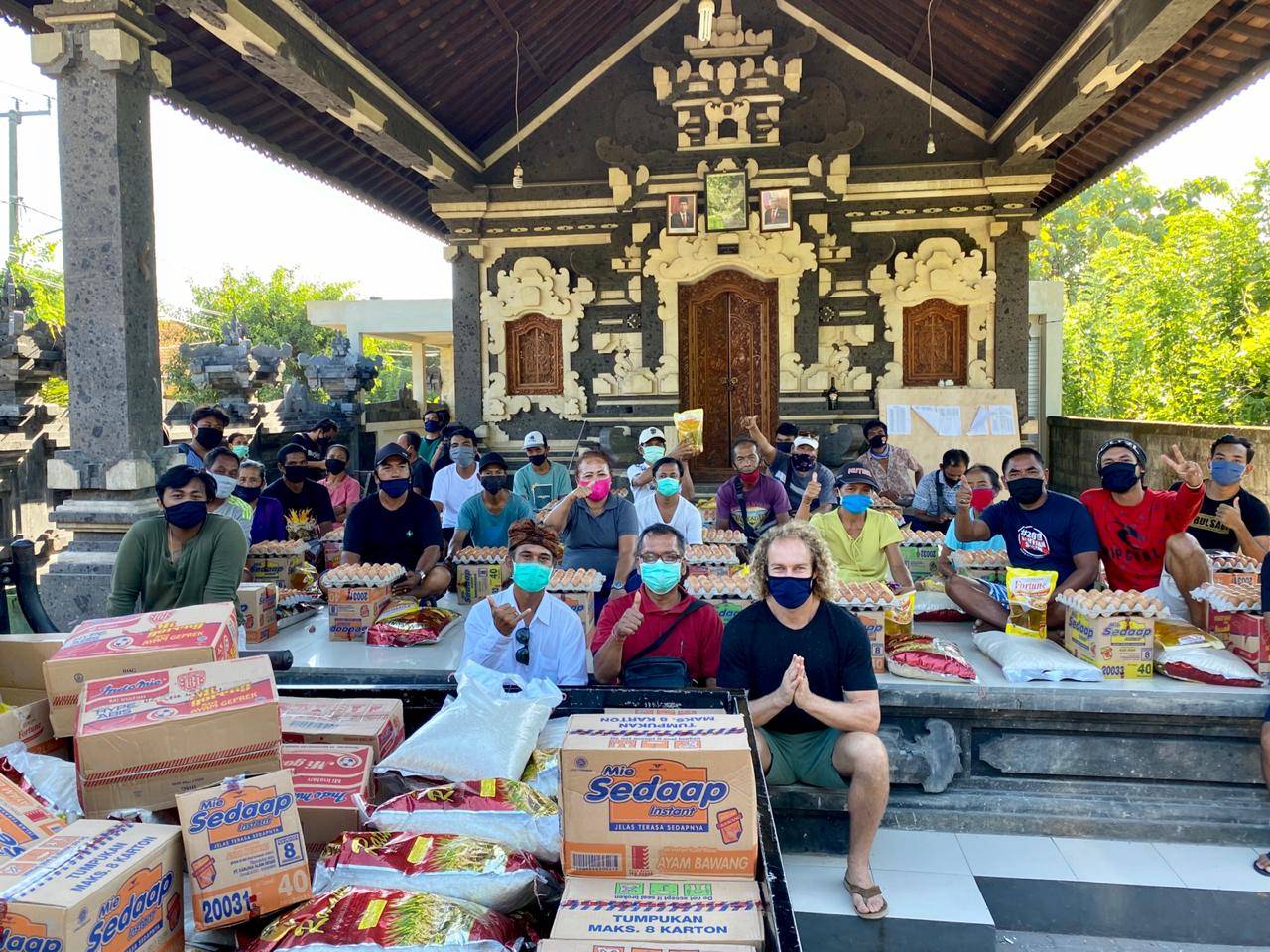 What impacted me the most about this snowball success story is how David's "negative" feelings propelled him into positive action. His project also inspired others to help their peers and his message certainly balanced out the cynical chatter making noise on social media.
Giving, just like surfing, is a practice, a way of life. There is no destination and however good we get at it, we keep going every day back to the ocean, as much as we can.
This time of "crisis" is a great opportunity to find new sparks to initiate helpful, selfless actions.
Through this story David testifies: "I've just been travelling and I feel like I've lived a relatively selfish life in terms of always making sure that I'm taking the path I like for myself and having fun while being productive working but I've never been able to be so selfless in the sense of putting a majority of other people before me and focus on the better good. I feel that there is so much time that we truly have outside of everything that we do normally that we could spend some of it giving back and it would make such a change in the world if everyone took just a small percentage of themselves and put it towards others (…) The connection that I've always had with the Indonesian people has been a huge driving force and it's been a re-affirmation every day to put my hands together while they put their hands together and bow our heads and touch our hearts and really know that there has been this impact on their lives that I've been able to be a part of."
If you feel called to help to the Balinese people,
this is the place to make a donation:


https://www.gofundme.com/f/the-people-must-makan-indo-eye
To get inspired by "The people must makan" life-saving achievements, you can follow 

@indo.eye

 

on Instagram
For helping those in need, "the soil is so fertile for someone who is determined."
Author: Salika Lamour