- Secret Location in North Sumatra, Indonesia -
May 27 - 5, 2023

Booked X

August 25 - 3, 2023

Booked X

October 7 - 16, 2023

Spots Left: 2

May 27 - 5, 2024

Spots Left: 4

August 25 - 3, 2024

Spots Left: 5
Surf a variety of World Class waves, both right and left hander point breaks.
Power Surf techniques taught from intermediate to advanced surfers.
9-Days / 9-Nights of Surf Coaching in Indo waves at a prime time of the year
Limited to 6 people
We've just recently discovered this secluded part of Indonesia. We've hosted a first surf coaching retreat in May 2022 and after scoring a week of perfect waves to ourselves and discovering that we could even practice the skating at the venue that hosted us, it was a full yes to do another one at this location. We went back in August 2022 and still can't get enough. The wave set up in the area is the best yet for our retreats with World class left and right hander waves.
The set up and quality of waves are similar to what we can find in the Mentawais - with much less crowd! It is not a SECRET location but we rather not mention it here to avoid bringing more crowds.
This surfing program is designed for:
Intermediate +
You're hooked. You know how to take off, duck dive, turn & paddle confidently. You want to improve your surf techniques. You are fit enough to spend 4 hours in the water and push the limits on steeper takeoffs. You may have been surfing for years but not enough to progress. You feel stuck and want to step up your game.
The listed surf level is the suggested experience level for this retreat.
If you are not sure if this retreat is the right one for you, please fill out the form below with a note, or simply contact us.
What to expect during this retreat? Surf Techniques, Mental Game & Mindfulness Practice
As usual, we will be practicing the power surf method that is a combination of land based exercices, as well as on the Smoothstar skateboards. Our training is not just physical, but we guide you into stepping up your mental game. We have developed over the years a surf coaching approach that brings light to the limited beliefs preventing us from performing at our best. We've also recently added mindfulness meditation to it, to enhance awareness of the mind in and out of the water.
Our surf coaching retreats are aiming at making you a better surfer, but also a better person by bringing awareness into all aspects of body and mind.
You will leave feeling empowered on all levels, with a set of tools to carry on your journey off your surfboard.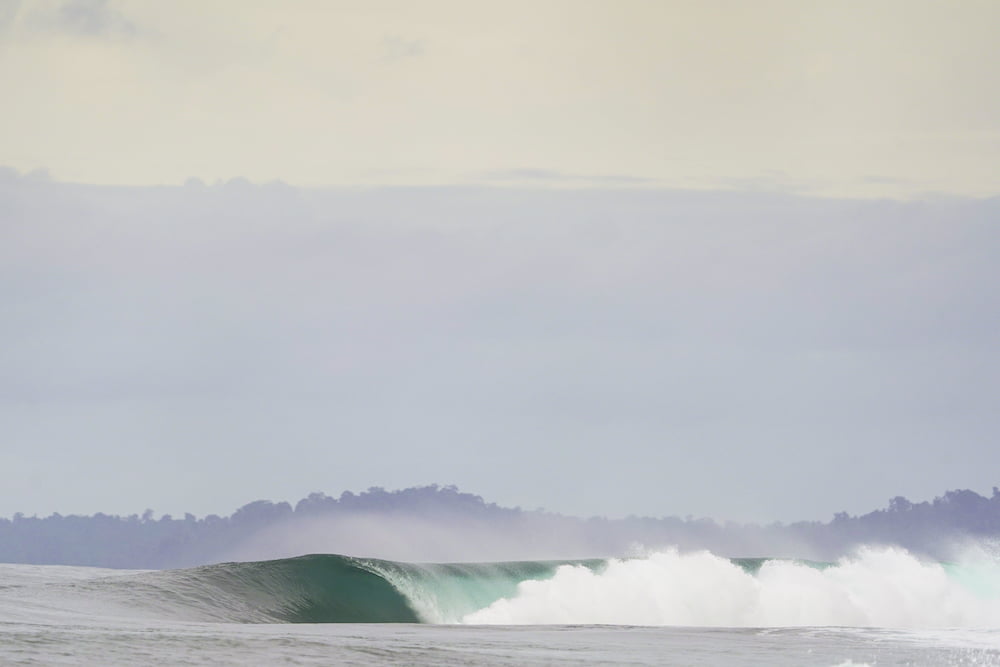 The usual schedule
Our daily schedule consists of at least 2 to 4 hours surf a day, body movements, daily video analysis, skateboard practice on Smoothstar carvers, as well as restorative yoga and mindfulness practice. The days are pretty full but you will feel energized at all times!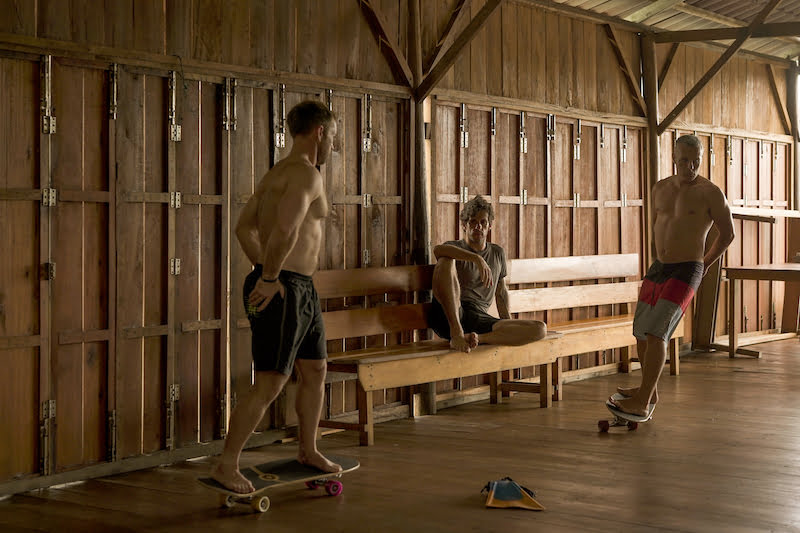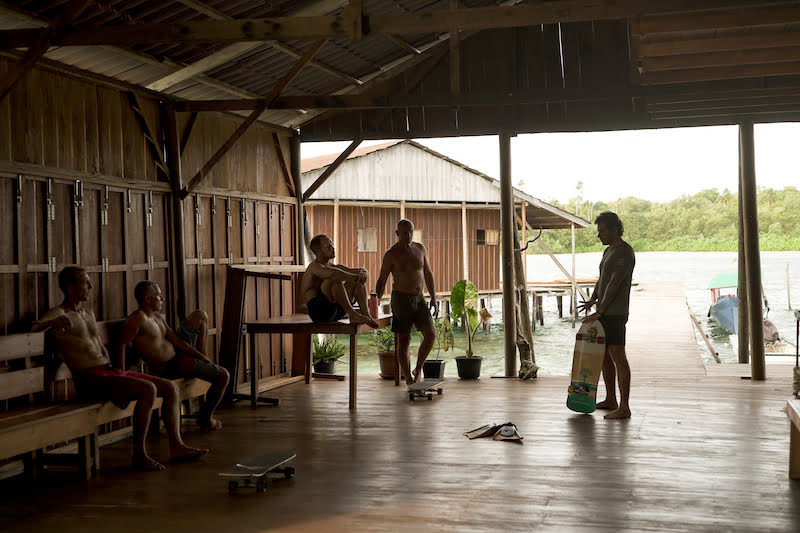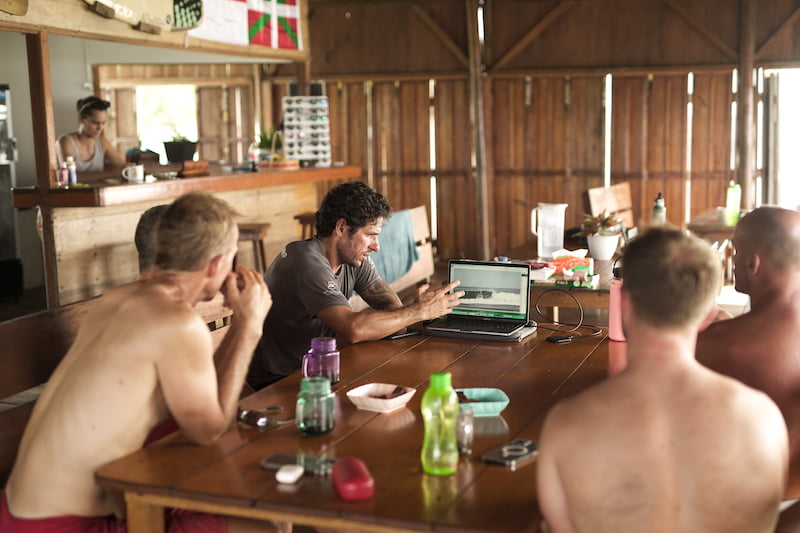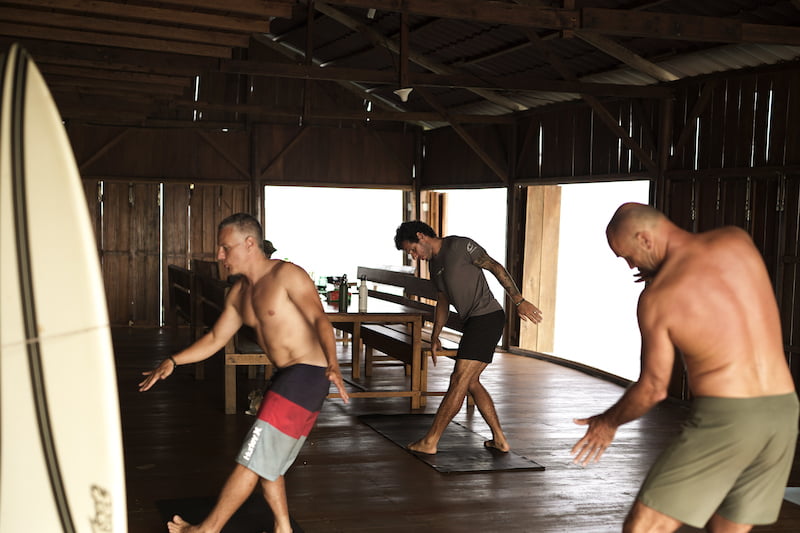 Waves at this time of the year
There are 5 waves in the bay where we will be staying and picked those dates for being a prime time of the year to surf those waves. Our go-to is a perfect right hander wave peeling over 150 meters with two distincts sections, one being more forgiving than the other and the other one ideal to practice barrel riding.
Our second best bet is a long rippable wall perfect to practice manœuvres. Both those waves are swell magnet and are very consistent.
On the outside of the bay breaks another wave that is said to be the easiest barrel on the planet, a very short right hander ideal to practice backdoor tubes in a safe way.
Finally, 40-minutes boat ride away from where we will be staying can be found two world class waves. Our trip includes boat rides to other World Class Waves such as Treasure Point and Cobra.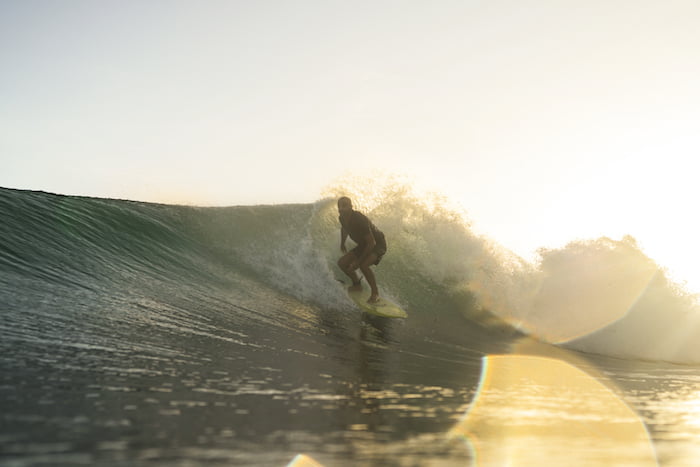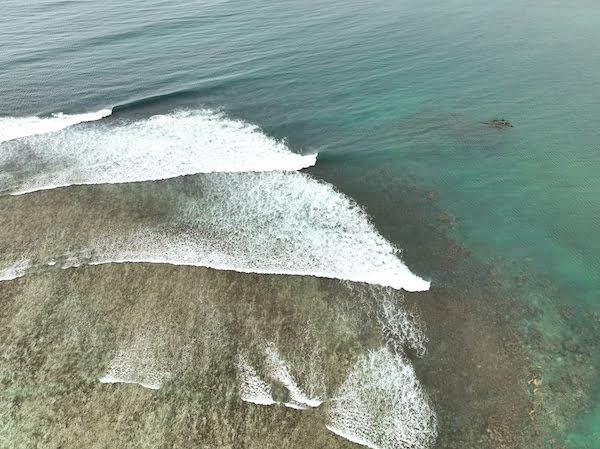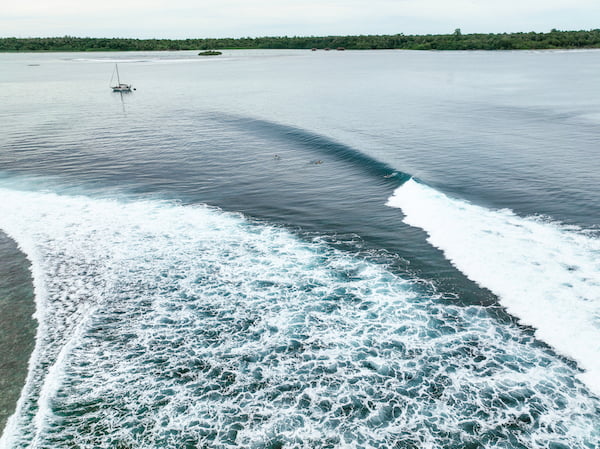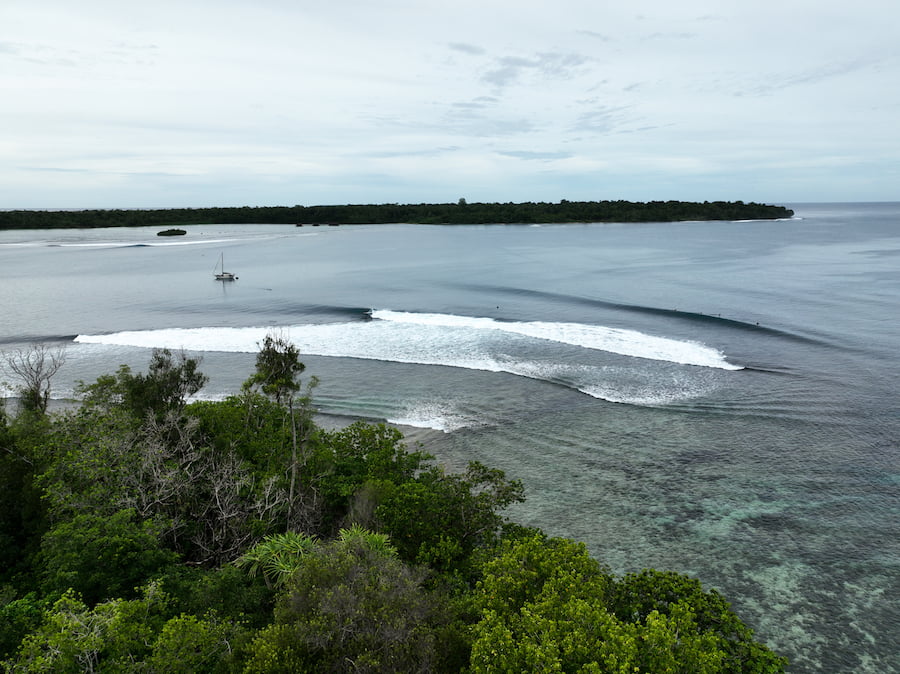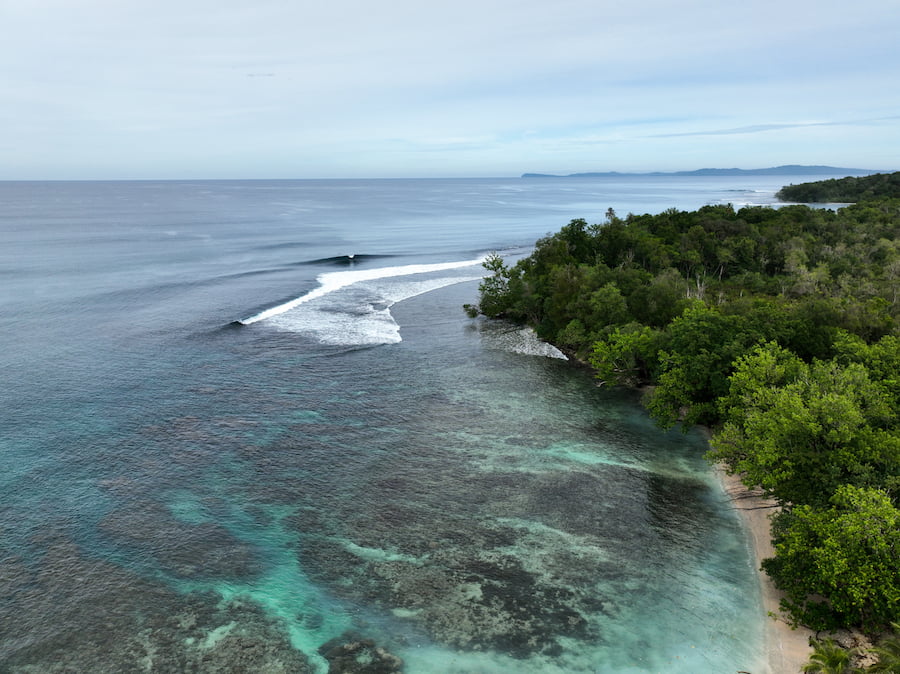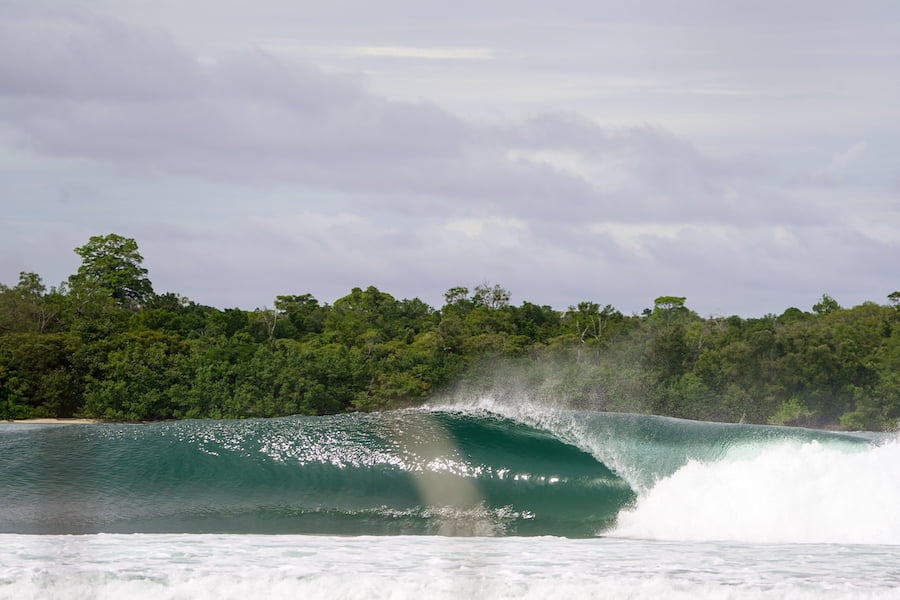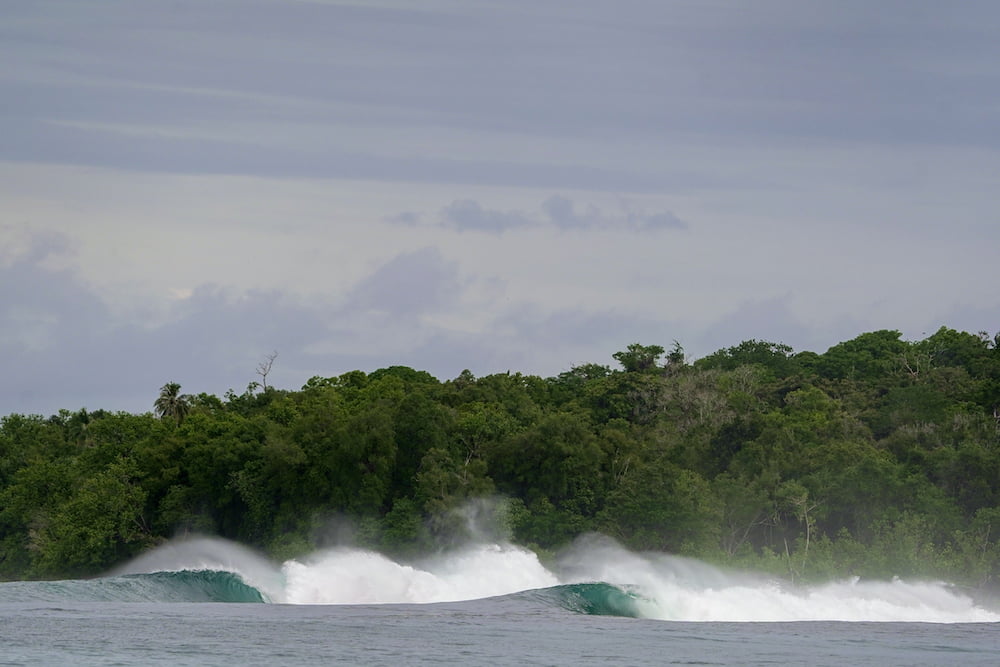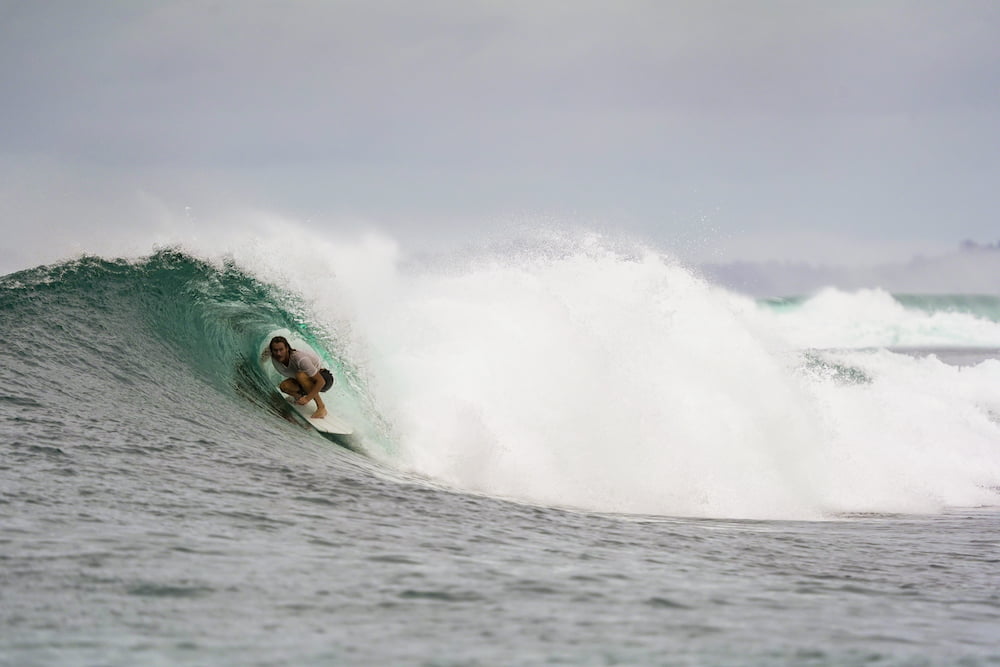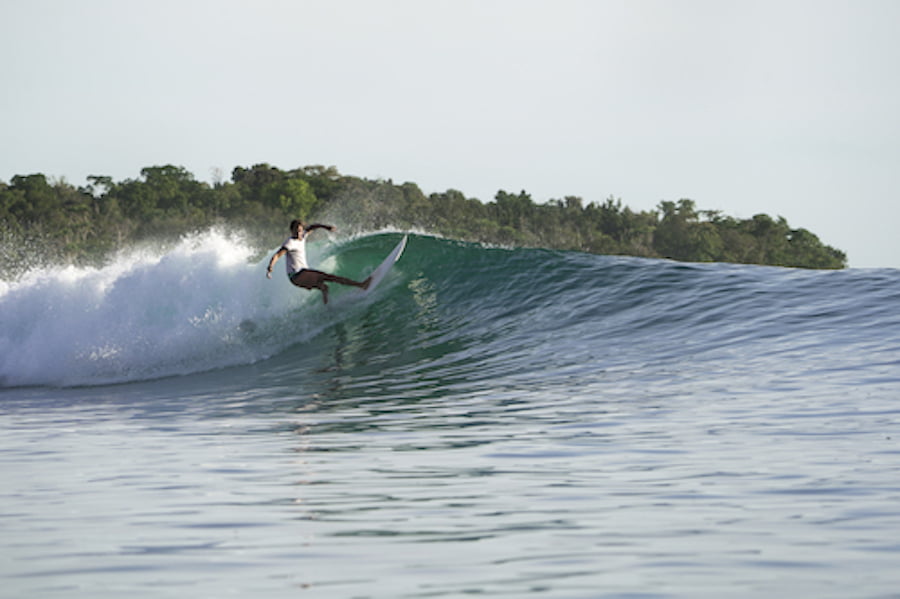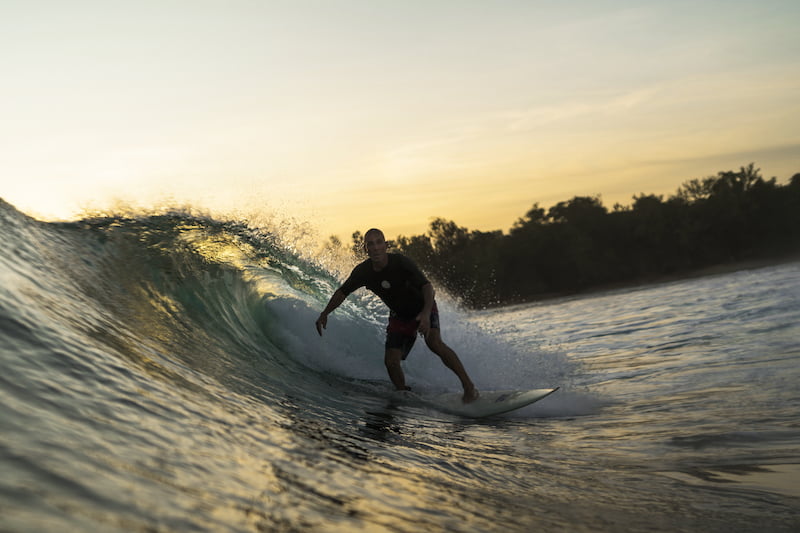 Reserve Your Spot!
The Crew
Rodrigo Machado – Surf Coach and Founder of the Power Surf Training

Rodrigo is a Brazilian surfer and founder of the POWER SURF method. Throughout his 25-years of surfing experience, he has deepened his teachings in the art of 'Surf Hacks' throughout 4 major pillars that are Physical, Technical, Tactical and Psychological. The POWER SURF is born from his practices of yoga and self-knowledge, the art of breathing and meditating, natural gymnastic and capoeira acrobatic movements. Rodrigo teaches surfers looking to perform better from intermediate to advanced levels of surfing. The POWER SURF method is now practiced internationally supporting thousands of surf athletes in achieving their full potential.

Uriel – Ocean Film-Maker

Uriel started surfing in the French Basque country where he was born 33 years ago. Traveling with the bare minimum to stay stoked (a camera, surfboard, and yoga mat), he has spent the past 7 years "chasing waves and light" in Indonesia. His mission is to protect the Oceans and encourage conscious behaviors on our planet through creativity and art. He designs surfing journeys for every surfer, from beginner to advanced, the way he knows it best: around pure spots in beautiful nature, weaving the practice of surfing with his passion for self-connection, meditation, and yoga. And, when waves are pumping, he will be swimming out there with his camera, making sure to get the shots. Uriel has also started a new surf documentary series called Surfers Dharma, featuring water people and surfers who are committed to sharing their gifts with the World by living their purpose.
Join Our Crew!
Accommodations
Floating bungalows
We will be staying in a floating house, rooms are basic wooden bungalows built on pilotis. We can see the waves from each corner of the place as we walk on a little bridge between each room. Rooms are twin shared with mosquito nets and fans where we can sleep comfortably.
There is a common area where we have our meals and do our skate and movements practices.
Meals consist mostly of Indonesian dishes, fruits, fresh fish and meat. Vegetarian option is available.
No WIFI - however a hotspot connection is available with an internet connection that allows for emails and whatsapp.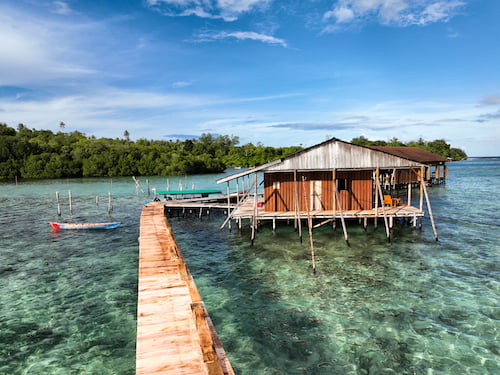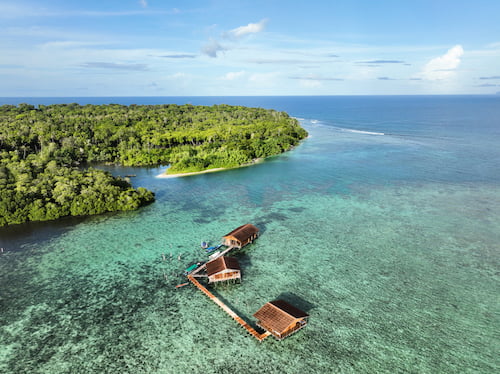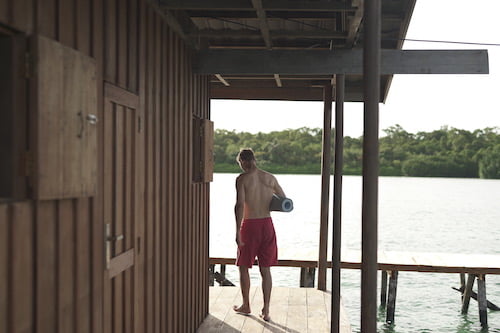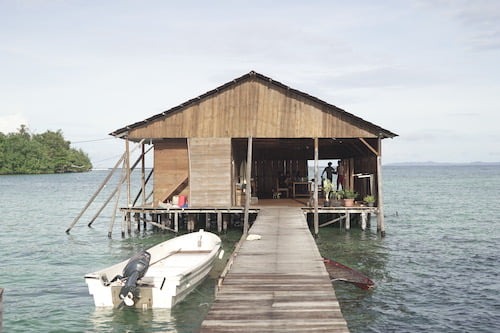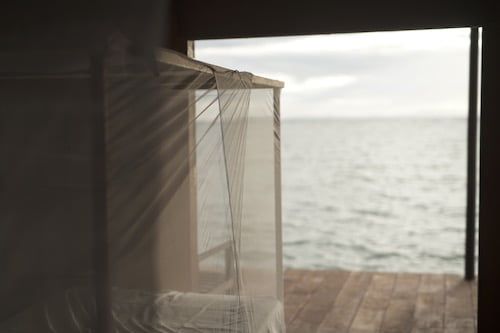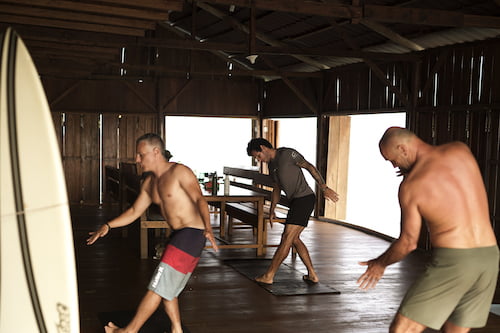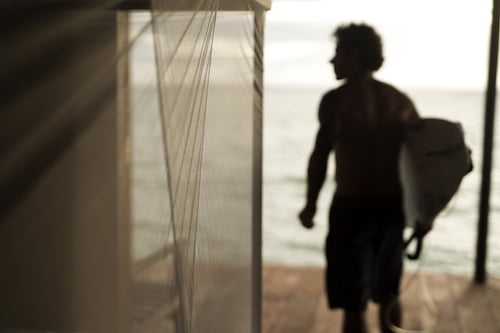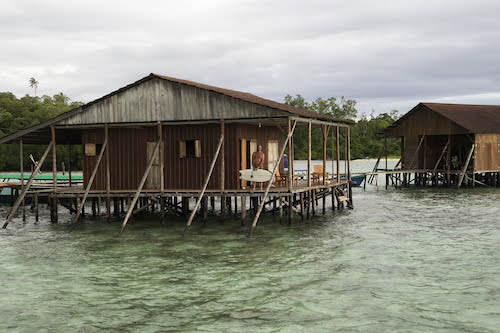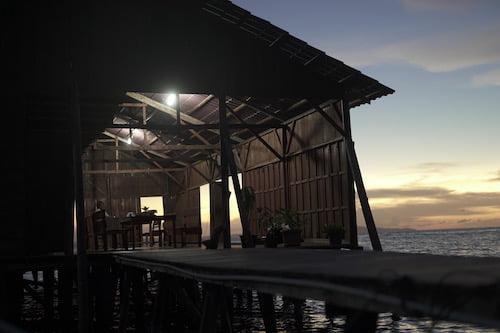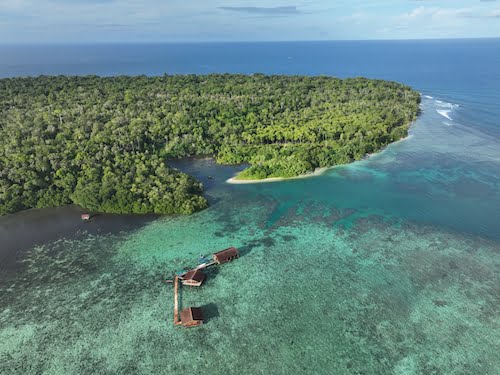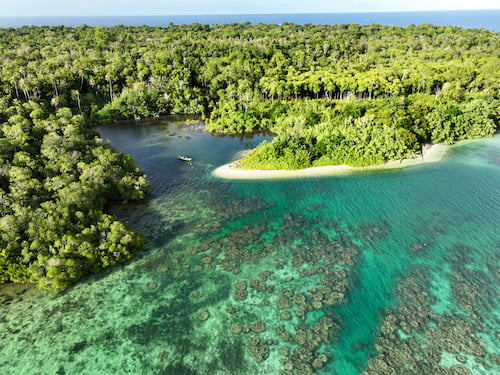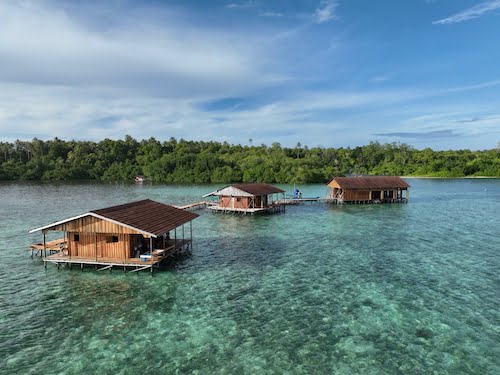 Secure Your Space
What's included
9 nights accommodation (twin shared room)
3 delicious meals a day
Daily Surf Coaching & Video Analysis
Daily classes of Power Surf
Surf training on the SmoothStar Surf Trainers
Introduction to Mindfulness practice
Surf filming & footage
Taxi ride from Nias's airport
Boat ride from / to Nias / secret islands
Boat rides to the surf spots in the bay
What's not included?
Flight tickets
Alcoholic beverages
Travel Insurance
Prices
In shared room of 3
In shared room of 2
9-Nights Surf Coaching Retreat in North Sumatra "Secret Islands"
$3350 (depending on availabilities)
October 2023 – US$ 3850

2024

US$ 3850 (early birds – until 30-sept 2023)

US$ 4,100 (regular rate)
30% deposit is needed to lock your spot, full payment is due 90-days before
Cryptocurrencies are accepted, email info@indosurfcrew.com

How to get there?
You will have to spend a night in Medan. From there, you will fly to Gunungsitoli (Nias) on the first morning flight, we will pick you up and bring you to the harbor. About 4 to 5 hours later from landing time in Nias, you will be at the retreat.
When leaving Medan, we recommend booking a flight out after 5PM as flight delays are common in Indonesia.
We'd be happy to help you find the best options and coordinate with a travel agent if needed.
What to bring?

Refillable water bottle
Personal pharmacy
Reef booties (optional)
Rash guard / hats / sunscreens
Long sleeves for the night
Mosquito repellent
What not to bring?
Anything in plastic packagings. Indonesia doesn't have proper waste management and the plastic pollution is very serious over here.
Limited Space, Reserve Your Spot Now!