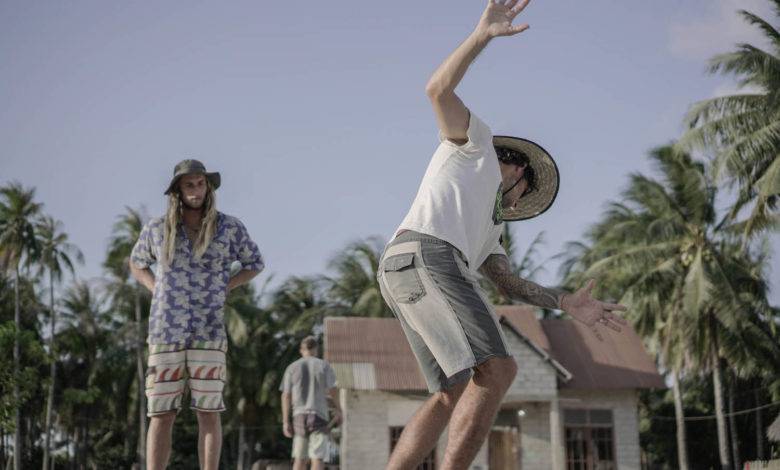 Improve Your Surfing on the SmoothStar Surf Trainers
We have been using the SmoothStar Surf Trainers during most of our surf coaching retreats in Indonesia. It's been a game changer for all to improve our surfing, especially while combining it to the Power Surf techniques taught by Rodrigo Machado.
Rodrigo has done several free live broadcast on youtube during this time of global quarantine. We have extracted in each of his videos the English parts while making some cuts to it for an easy to watch video tutorial.
Those 3 videos will bring you through the fundamental surf movements that will act as a pillar to improve your surfing. Those videos are good for all surf levels from beginners that want to learn how to perform basic manoeuvres, to intermediate and advanced surfers who want to improve their foundations to bring more flow, power and precision in their surfing.
PS. Feel free to reach out through the form at the bottom of the page if you have any questions, or if you would like to see us create more videos.
---
1 – How to perform surf techniques on SmoothStar Surf Trainers?
This 10-minutes tutorial video is ideal for intermediate surfers, wanting to learn / improve how to generate speed and make turns. It has been extracted from Rodrigo Machado's live Youtube last videos where we only cut the English parts and assembled it together.
Common surfing mistakes
How to generate speed using the trunk rotation
Movement patterns on SmoothStar Surf Trainers
'The Clock', that is a key 'Power Surf' exercise to practice on the ground before surfing or skating.
---
---
2 – Step by Step Frontside Bottom Turn
Here's a 9-minutes video breaking down technically how to perform a bottom turn on your front hand.
You will learn in this video the movement patterns to engage your bottom turn applying into it the Power Surf techniques. It may seem basic but some key movements correctly done can bring you a long way with your surfing.
---
---
3 – Step by Step Backside Bottom Turn
In this 7-minutes video tutorial, you will learn how to perform a bottom turn on your back hand. Rodrigo explains here about the important movement coordination, breaking down technically each movement.
---
---
Feel free to let us some feedback below. More videos are coming soon. Keep the vibes high!