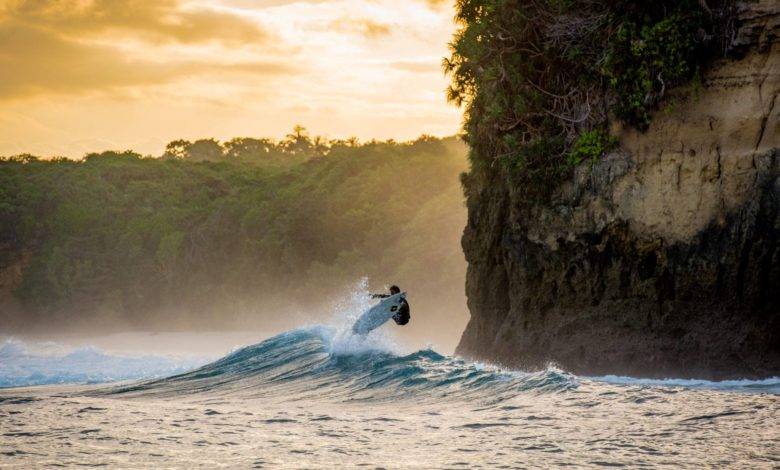 As Nihiwatu was awarded the title of #1 Hotel in the World by Travel Leisure for the second year in a row – we've had the privilege to have an exclusive chat with Tânia Araújo who is getting ready for a 4th year  as the Official Photographer of Nihiwatu.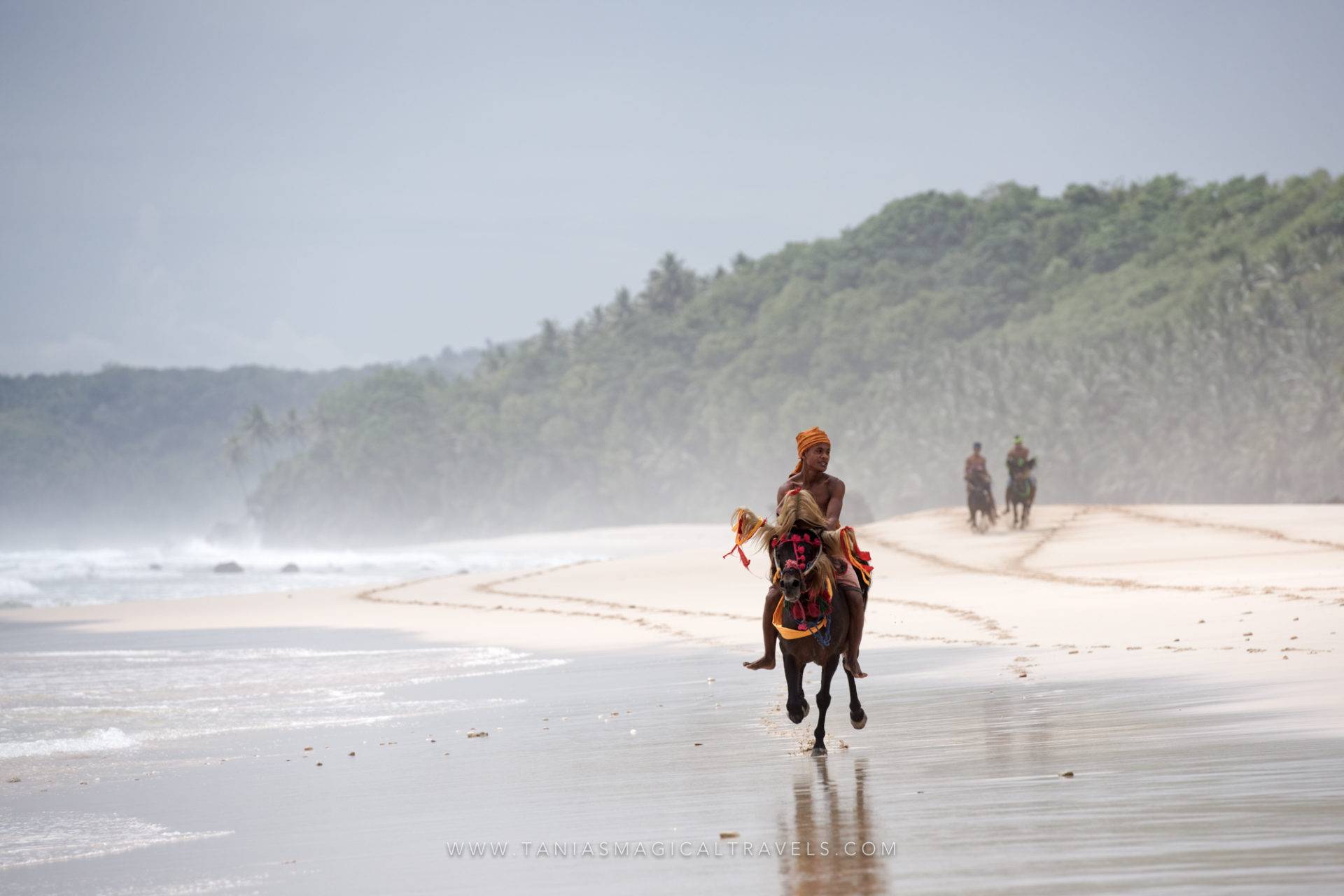 Hi Tânia, could you tell us a bit about your personal story and how you've arrived in Nihiwatu, Indonesia's most prestigious surf resort?
Born in Lisbon, I became interested in photography at an early age. I first started taking photos with my father's camera while traveling with my family as a little girl. Then, already in college, I found my grandfather's Rolleicord (film camera) and I start using it for fun. 30 years later here I am, as a photographer, and my love of travel photography still grows stronger everyday.
In 2005, I graduated with a degree in Graphic Design and Production and started my career as a Webdesigner in Lisbon. My 9 year design career in Portugal included work for top international brands such as Microsoft Portugal, Suzuki Portugal, the Portuguese National Social Security agency, Automóvel Club de Portugal, Informa D&B, Saphety, District of Guarda (government agency), District of Évora (government agency), TopAtlântico, … and many more, but something was missing.
As a designer, photography is a constant part of my work. When I was 10, her family moved from the city to the countryside, close to the ocean, where my love for nature and adventures started to grow. My passion for the outdoors made me start scuba diving in 2008, when traveling in Cape Verde. One year later I was taking the Padi Open Water Certification, travelling to Egypt and buying my first underwater gear: the housing for my camera.
I'm also now a Certified Dive Instructor, allowing me to share my love of the water with others and capture memorable moments.
In 2014 adventures came calling and I decided to swap my city-office in Lisbon for an office on a paradise island, embracing the wonders of South East Asia. My passion for photography has led me to some of the most stunning locations across Asia (Indonesia, Laos, Cambodia, Thailand, Vietnam).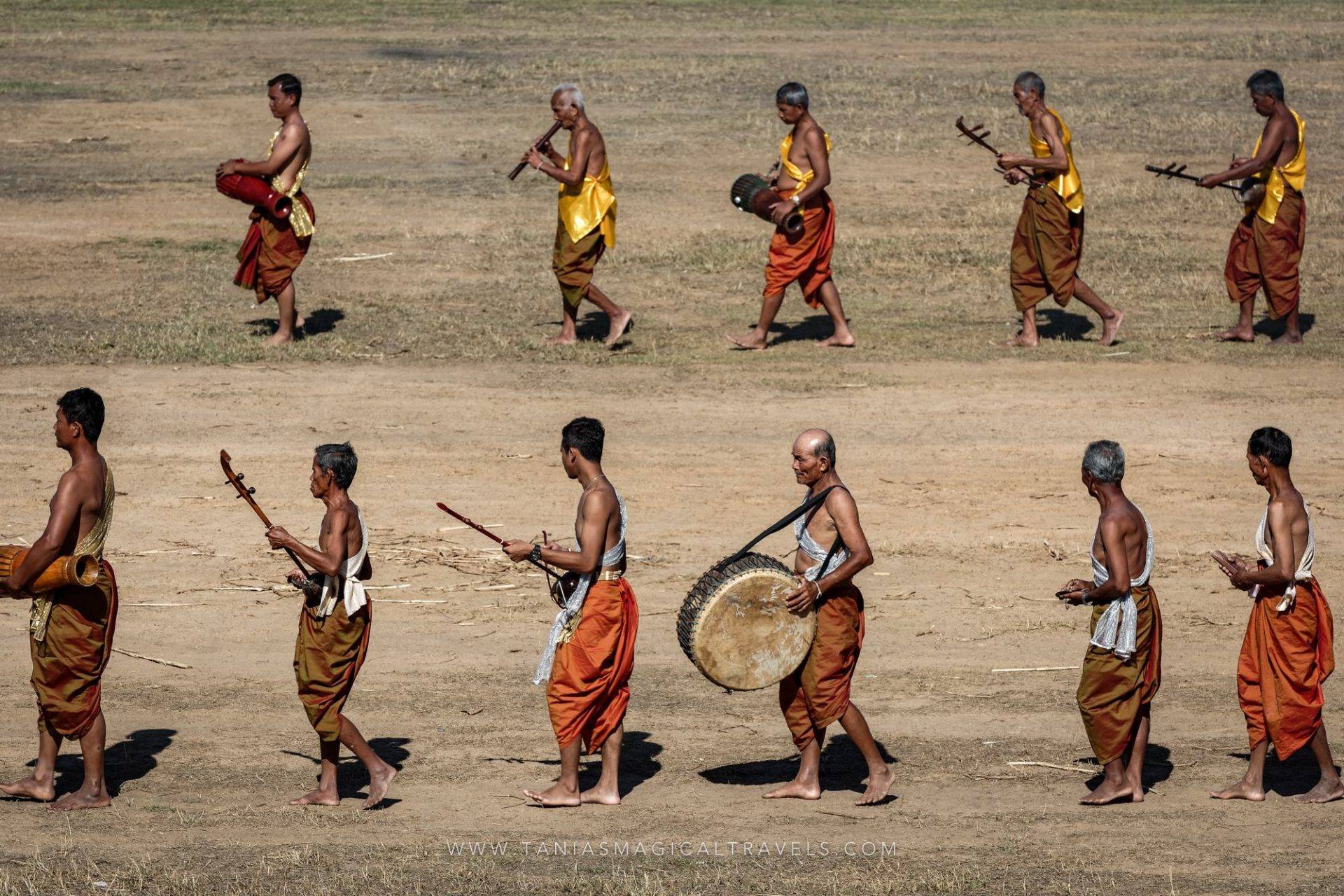 I got to Nihiwatu by luck. I was traveling with one of the previous dive instructors and started joining the guests to capture their adventures in Sumba Island. The initial 2 months work become 4 months and then I left to take my dive instructor course (that was my initial idea when I first started this big adventure). I was already doing some diving work when James McBride (one of the Managing Partners) called me back, first for a couple of weeks then for a couple of months.
Since then, 3 years had passed as the Official Photographer and Designer of Nihiwatu Resort – Travel+Leisure's #1 Hotel in the World for 2016 & 2017.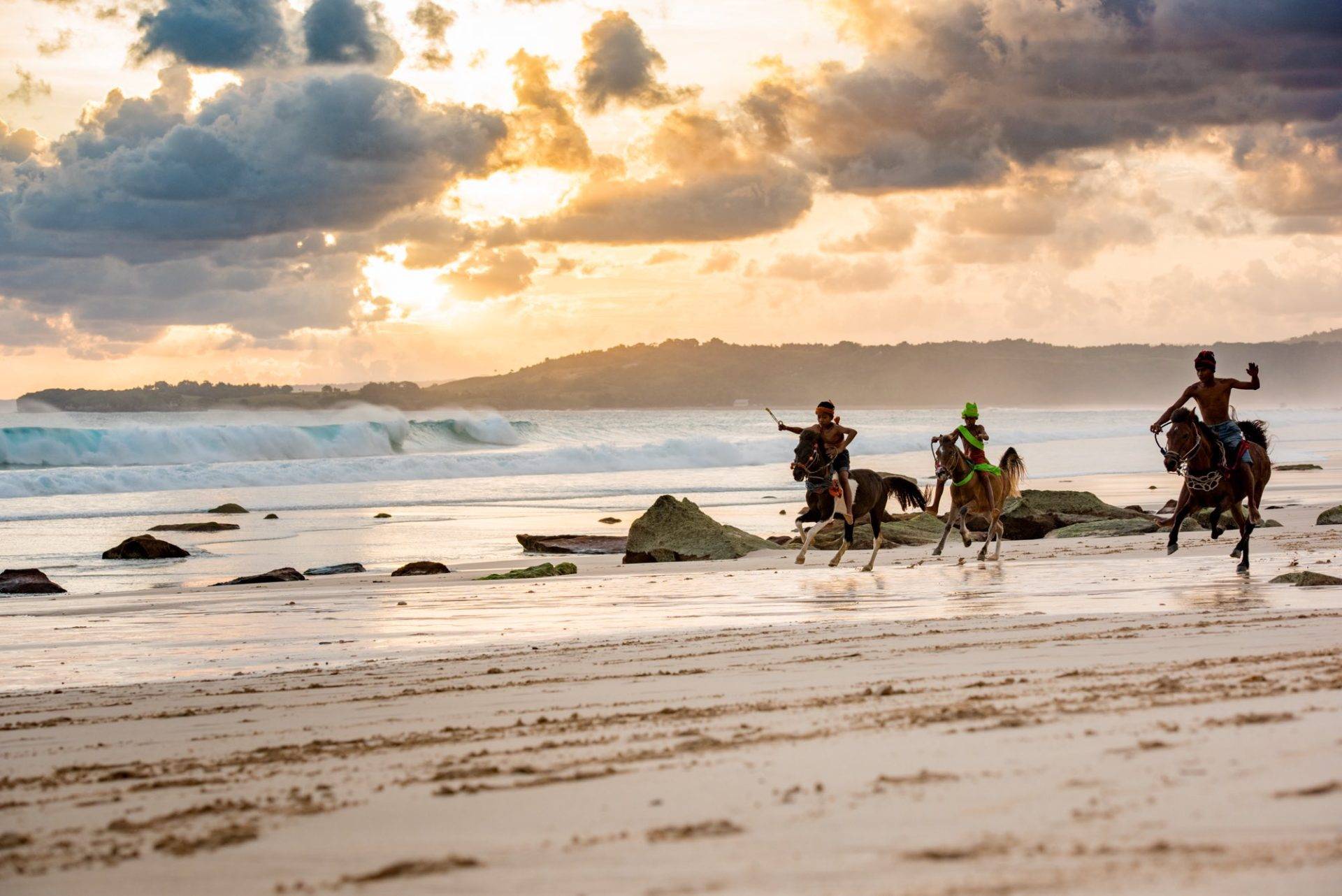 With work published in over 40 top international magazines and websites (i.e. Wall Street Journal – The Sunday Times – The Telegraph UK – Forbes Live Travel – The Independent – Condé Nast Traveler China – Esquire Singapore – Harper's Bazaar Interiors – The Peak Magazine Singapore – Hong Kong Tatler – Huffington Post – Traveller Australia – Daily Mail UK ) my photographs have been enjoyed by inspired eyes all over the globe.
One of my very first surf photos landed the cover of Jan/Feb 2017 issue of Departures Magazine and I recently had my profile published on Nikon Asia website.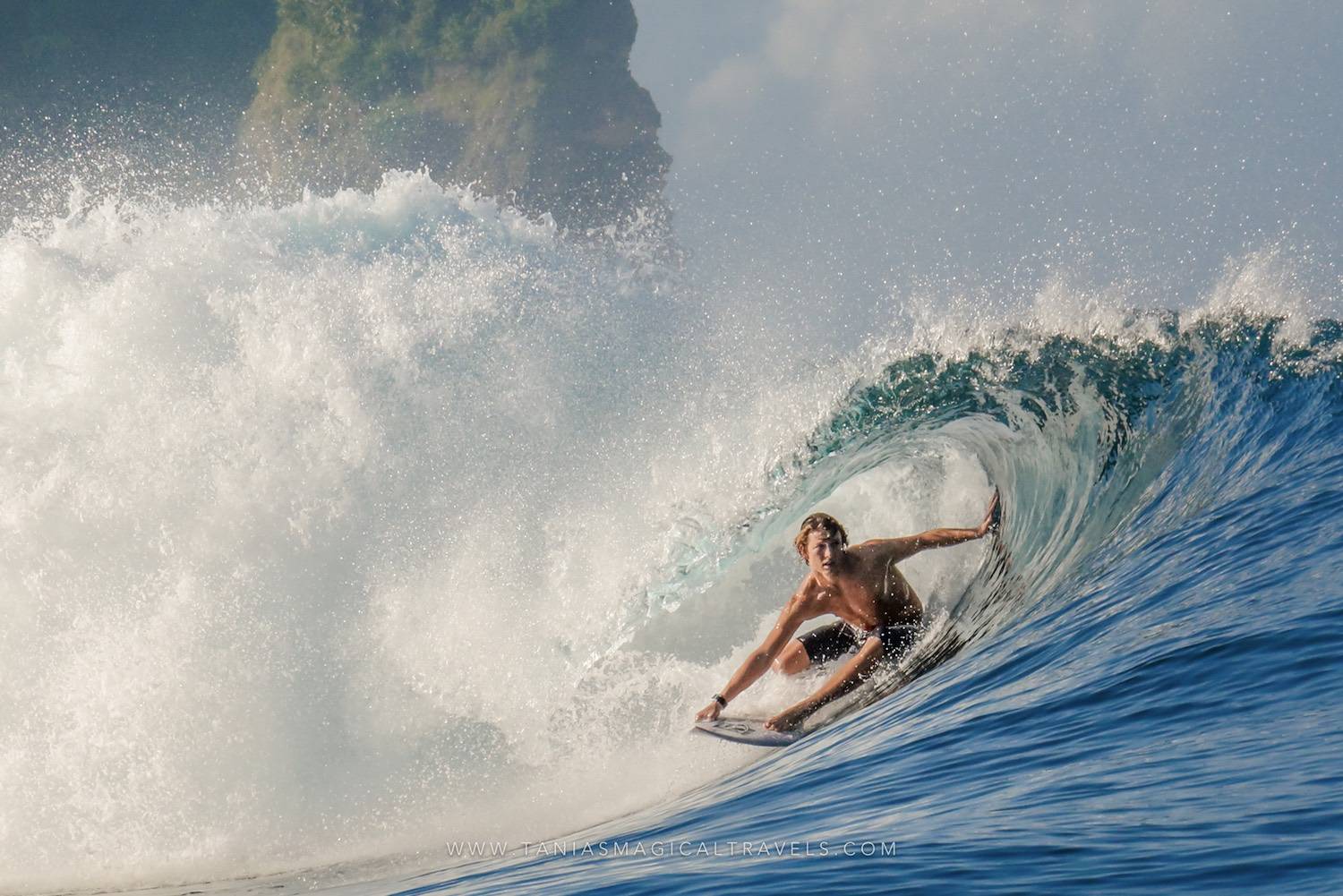 What has been so far your best experience as a photographer at Nihiwatu?
All moments are memorable for me. Especially the ones that involves locals. Walking around Nihiwatu's beach with my camera and have small kids running towards me to see the photos I took, or to take selfies with myself is priceless.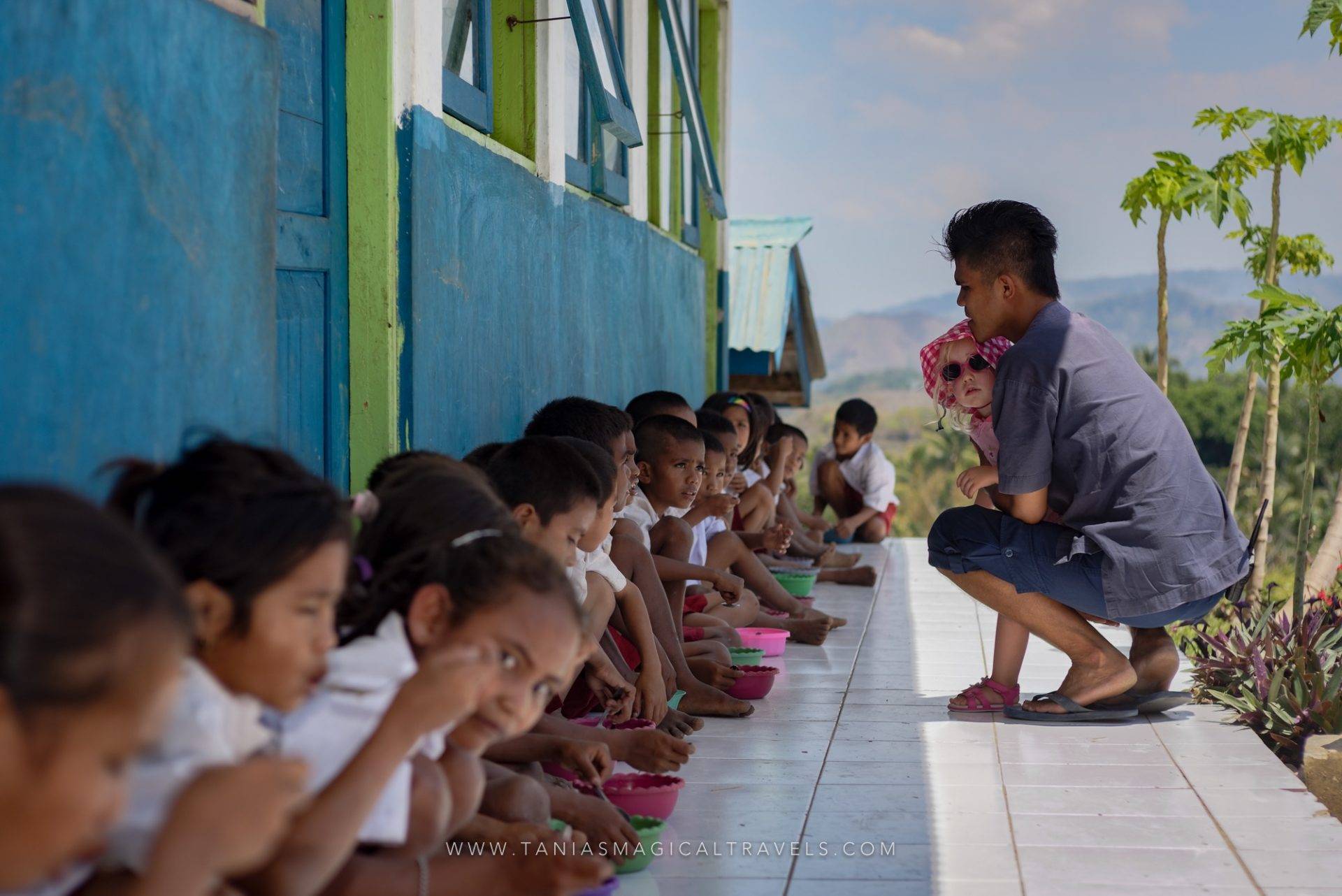 Other memorable moment was also with kids and in Sumba. The Sumba Foundation program at Nihiwatu make the guests more involved with the problems of the island and the people of Sumba. One of the tours we do is taking guests to the schools. To make the connection with the kids, I asked them their names and they ask me mine (as well as some photos of them). In one of this visits, some of the kids asked me my name and I answered "Nama saya Tânia" (my name is Tânia) … everybody laughs, play, run and by the end of the tour we say good bye with a big smile. Months after this moment, I returned to the same school and soon as the kids saw me, they start screaming "Tânia!!" Completely speechless, I almost cried!!!
Read here: Which role does Nihiwatu play in Sumba? When luxury meets remote Indonesia.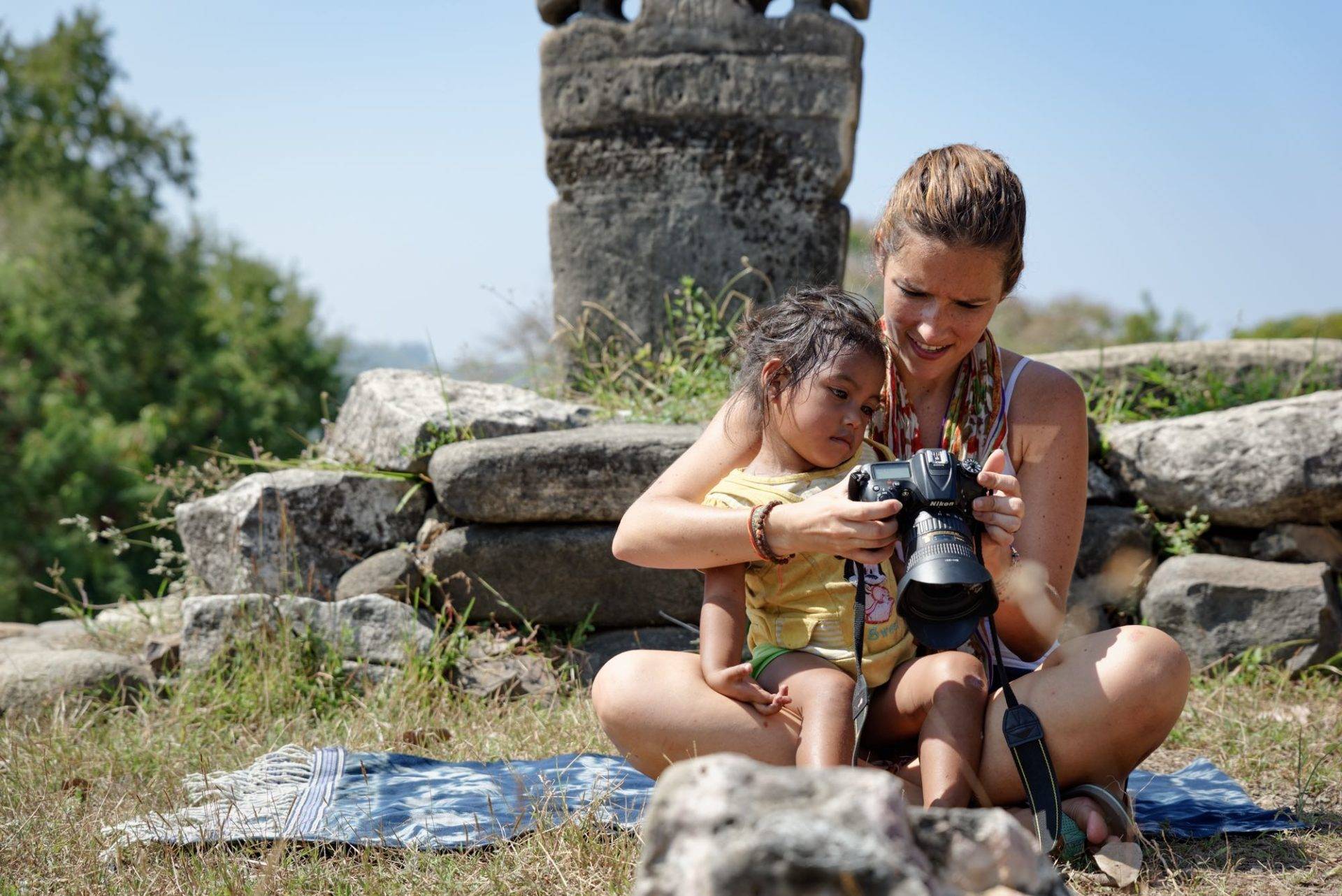 But being able to take photos in such remote and natural places and get the smile from local people after seeing my photos on my camera screen for the first time.
It's also very rewarding to meet people that have been following my adventures on Instagram long time before I meet them personally. Some of them will book their holidays at Nihiwatu inspired by the photos I post.
What do you prefer to shoot? And which camera equipment do you use?
As a photographer, I always love to capture natural and spontaneous moments of people and places, particularly the ones with strong traditions, culture and history. Photos that will speak by themselves.
My photography portfolio is distinct for its very diverse nature: underwater, surf, yoga, cultural, entertainment, aerial, candid and lifestyle. But my favourite subject are nature and cultural. While at Nihiwatu, I often go with guests on activities, and being able to go Stand Up Paddle Board along one of the rivers and capture all the live around the river is unbelievable. Surf photos was something that I learnt in Sumba and I really started to enjoy being on a rubber boat, capturing the moment when the surfer gets the perfect wave.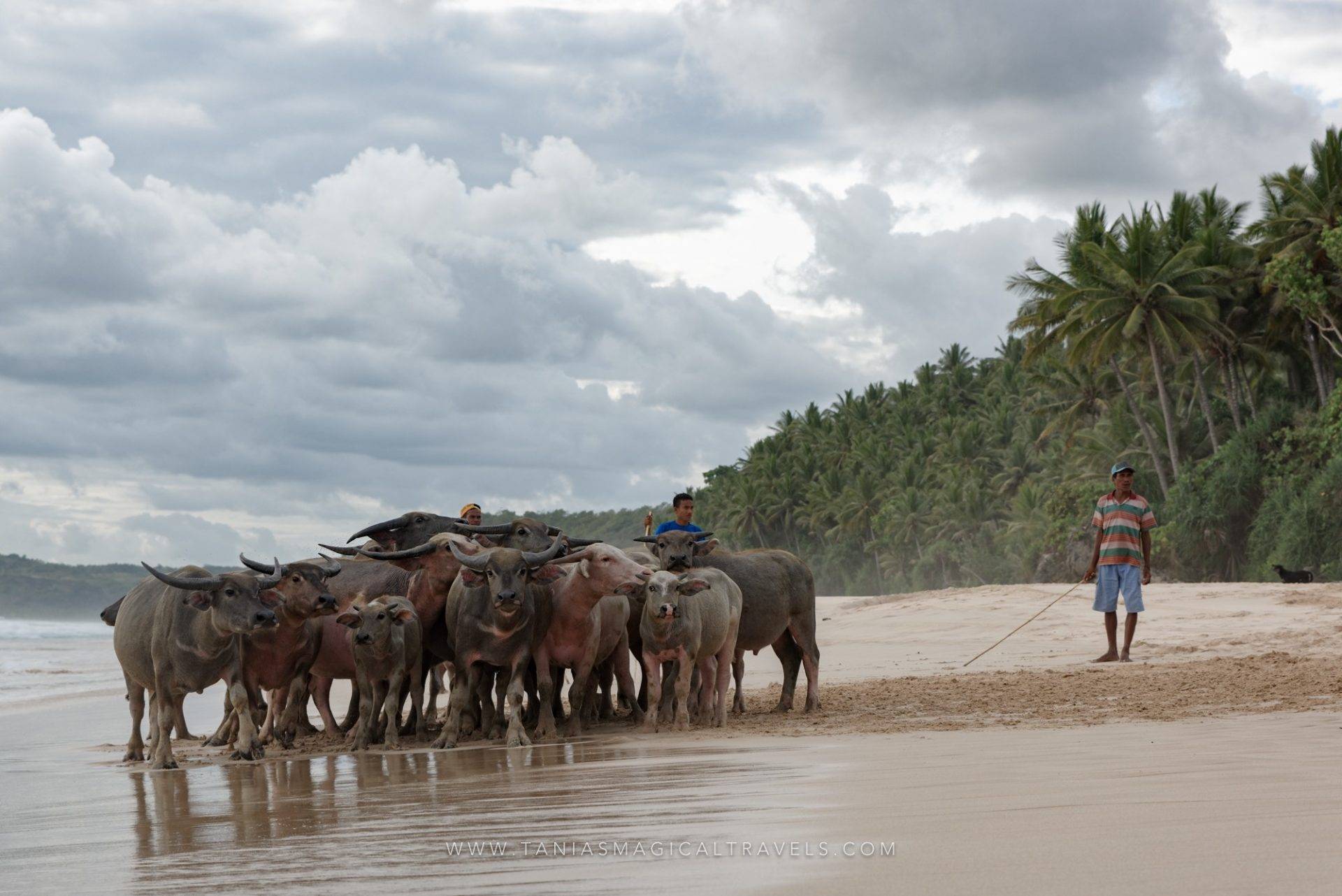 With such a diverse portfolio, I usually carry a lot of gear, traveling always with both my Nikon D7200 and D810. I use the D810 as the main body and the 7200 either as a secondary camera or underwater camera to use with my Nauticam Housing. To get more versatility, I have a Tokina Fisheye, a Tokina 11-20 f/2.8, a Tamron 24-70mm f/2.8, a Nikon 50mm f/ 1.4 ; a Nikon 60mm f/2.8 macro and my paparazzi&surf lens: a Nikon 70-200mm f/2.8.
How about surf photography? Being in front of one of Indonesia's most epic wave must be the dream of every surf photographers. What's your approach to it? Any plans of getting into the water to shoot as well?
That's a nice question. When I first came to Indonesia, being a photographer was not part of my plans, specially a surf photographer. I always loved the ocean but never had that much interest on surf (not even living the country of the biggest wave in the world).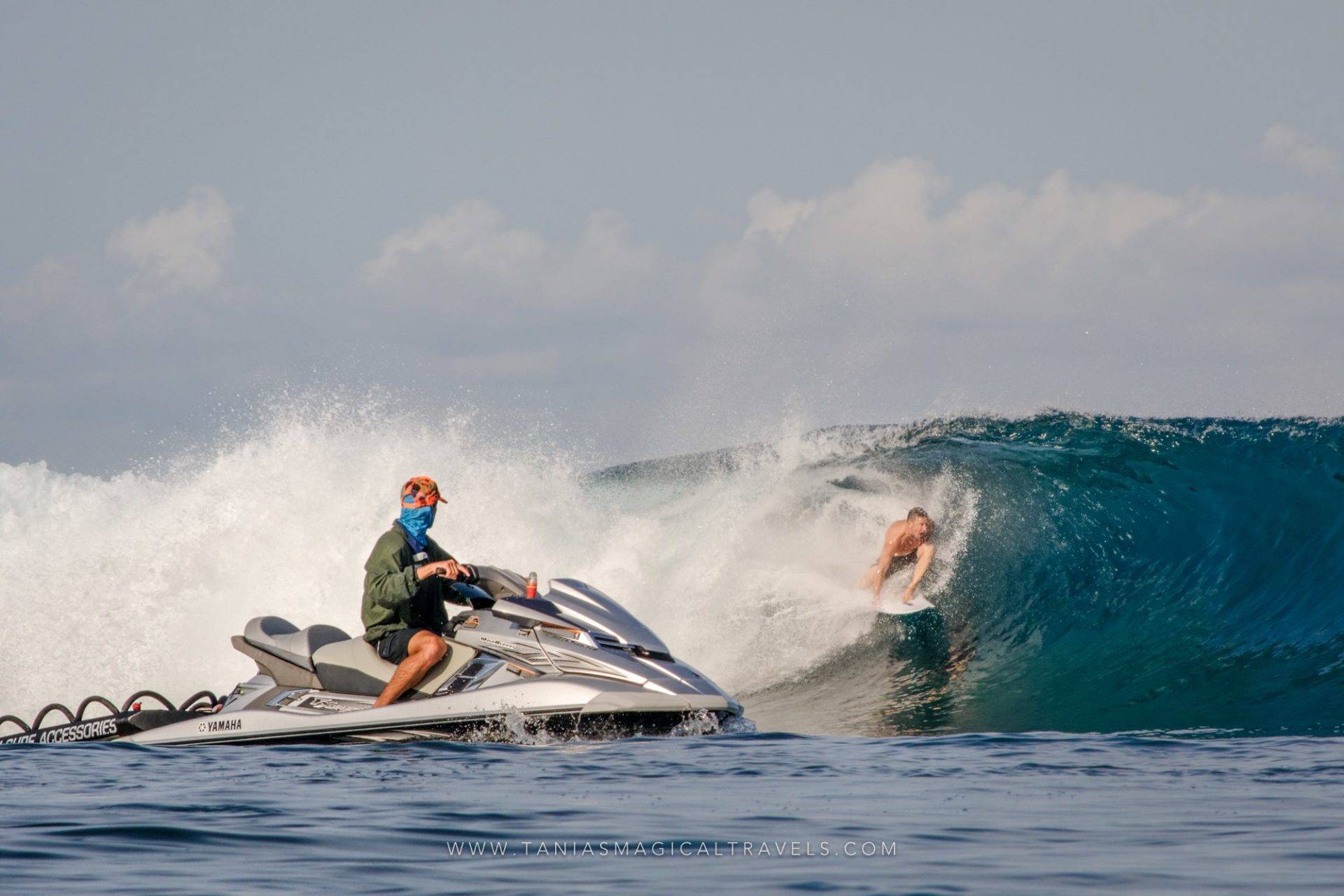 Surf photography was something that simply happen. I had a underwater diving housing for my camera, there was a wave, relatively quiet waters and surfers. I tried a few times to get some surf photos from the water but, not having the proper gear and not knowing where to place myself it was something that didn't worked. Then I changed my approach and start taking photos from the boat, where I'm able to learn a little bit more about surf and the surfers by observing their performance.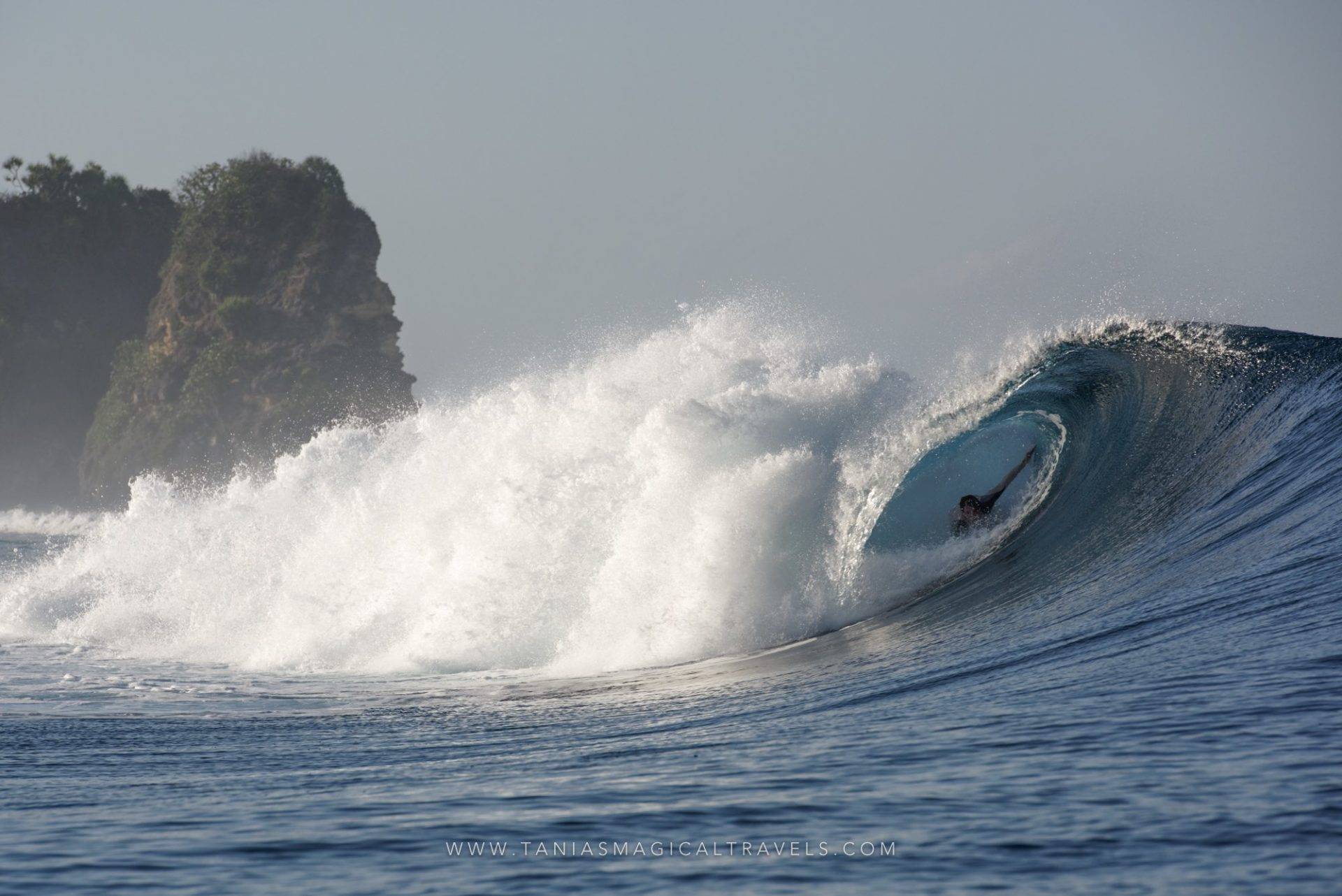 Now that I learnt something by being seated on the boat, getting back to the water to do surf photos is something that have been crossing my mind for the last couple of months. Just need to find the proper housing for my gear.
What's the best and worst thing about your job?
I have been touched so deeply by my travels, and to be able to invoke the same emotional responses in others through my photography and have them shared across international travel sites has been a dream come true.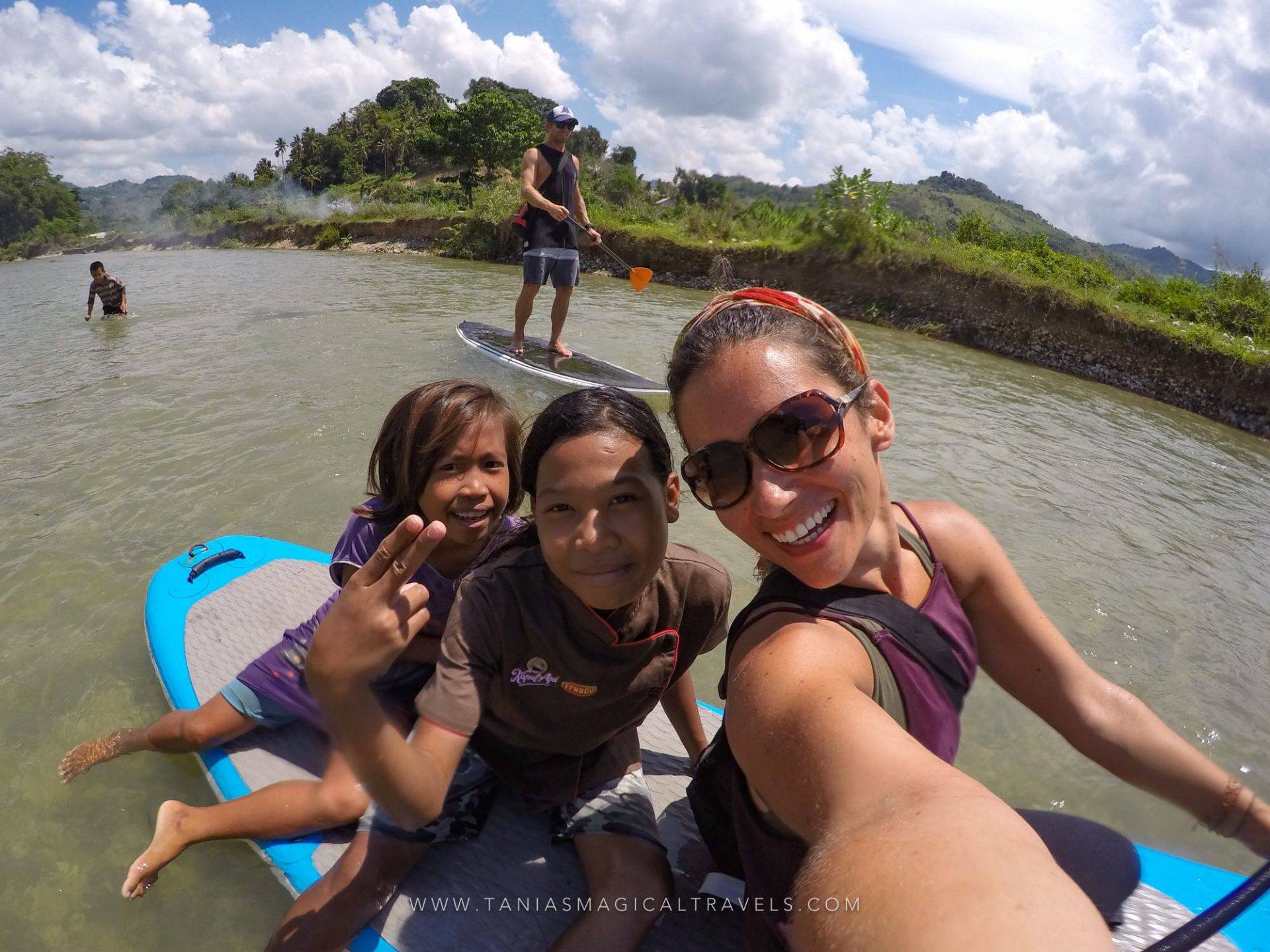 I believe the best thing is the feeling of being doing something that I love, traveling and capture the moments, sharing them with others, discovering new countries, meeting new people, learning about cultures and traditions, and specially visiting places that I only could dream of. Working outdoors instead of in an office is also a plus. So far I don't see may downsides of my job. Some people still thing that being a photographer is not having a work, so they don't give enough value on what I do. Maybe other thing is I can't travel that light anymore 🙂 having so much gear to take with me is always a challenge.
Do you sometimes feel disconnected from the world being in such a remote island of Indonesia? How do you find inspiration?
Not sure why, but I always loved the nature and I like to be by myself. At the beginning is was a learning process but with the big family that I have in Nihiwatu, everything is much more easier. My daily inspiration is to create memories, capture unique moments and share the stories of the people and places I meet on my journey. For that I need to be "on the move". Working also as a designer for Nihiwatu, I'm able to stay longer time away of the resort to focus on my computer work. That allows me to work online and chose where I'll be working from, seeing things and get inspiration from new different places: either is in Bali, Thailand, Cambodia, Vietnam … or even Maldives and India.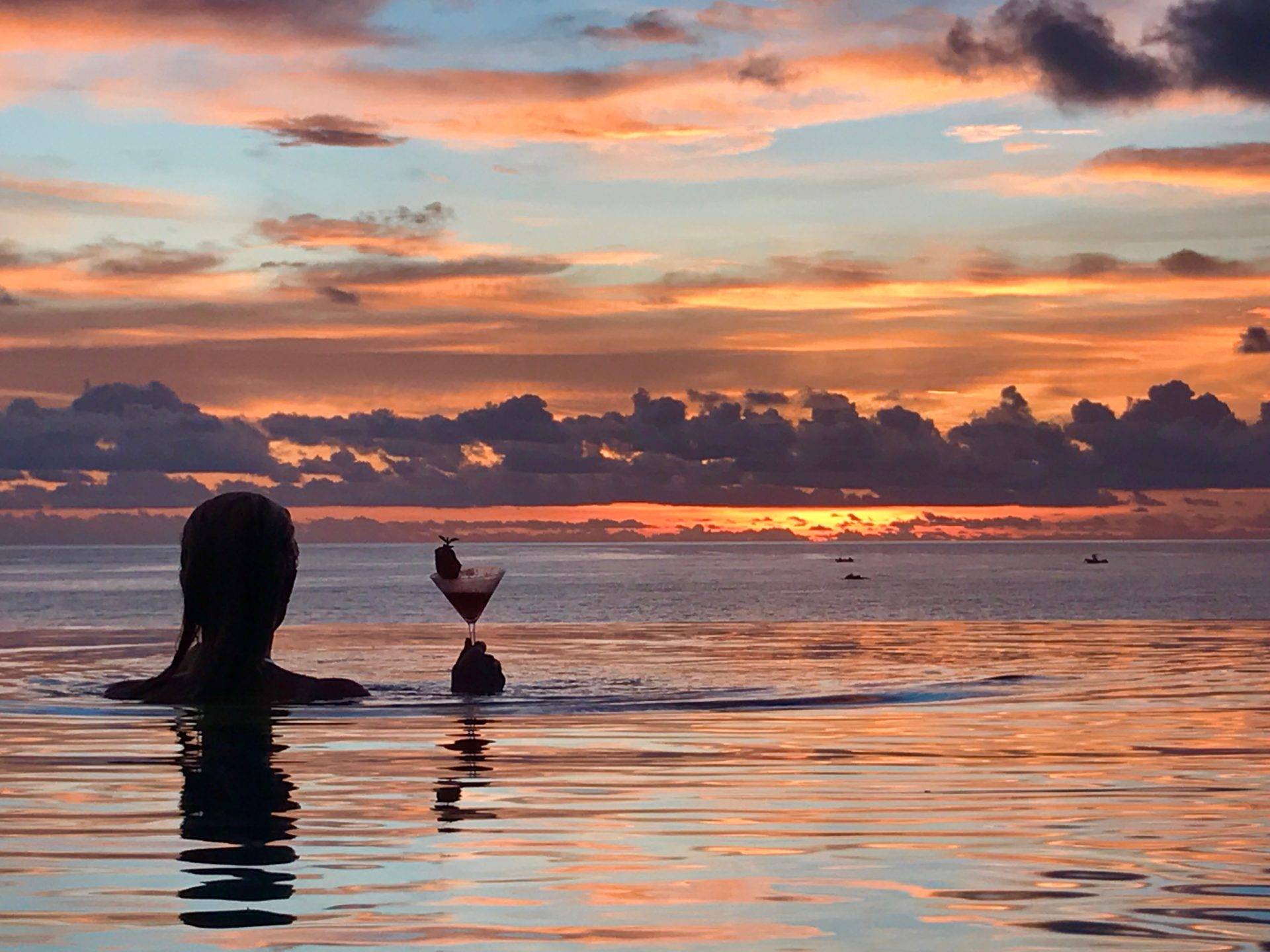 Which other photographers / surf photographers influence your work?
I like to see beautiful photos but I don't have any favourite photographer. Surf wise, I know personally 2 great surf photographers: Jason Childs and Jason Walcott and I try to learn as much as I can with them.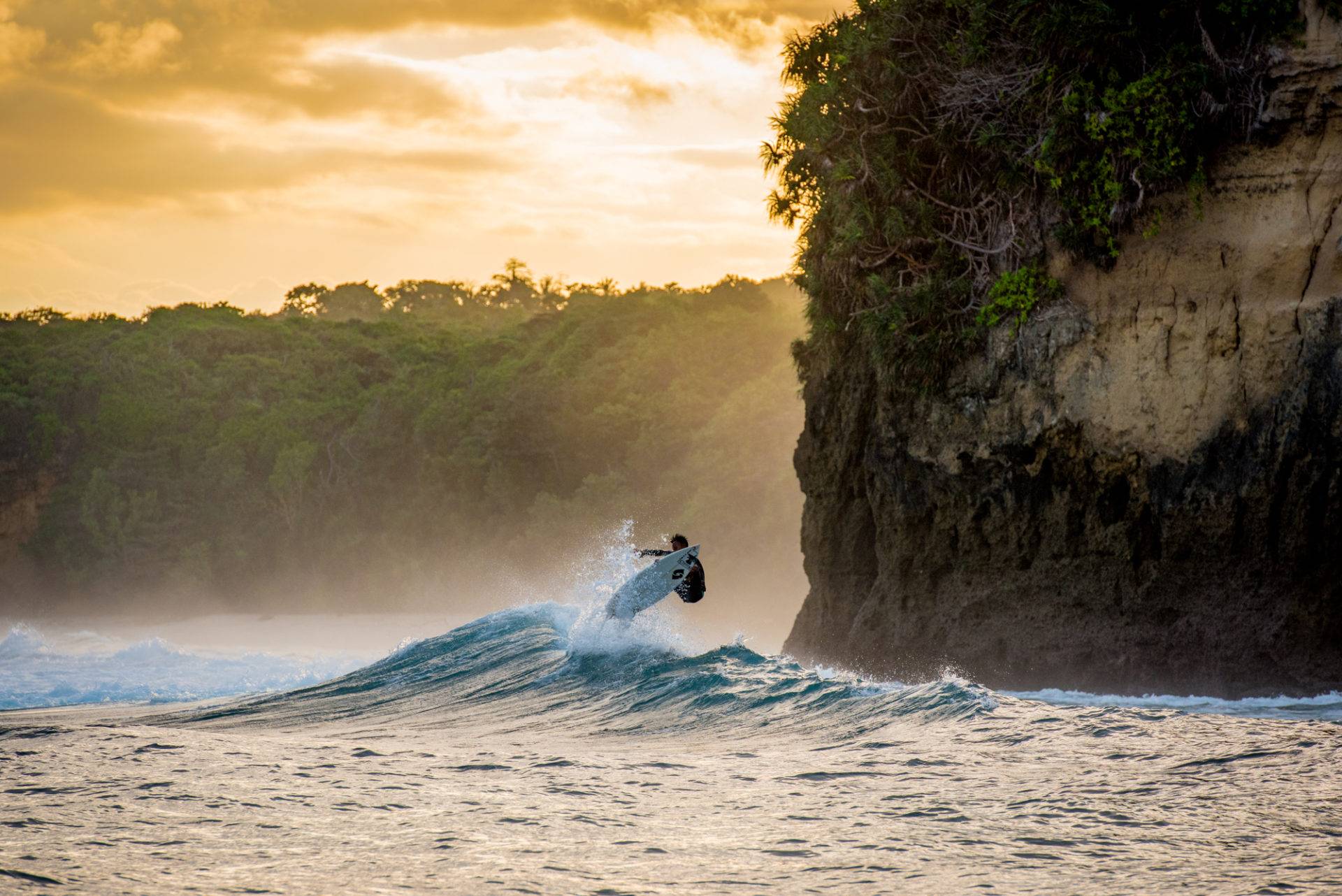 What are your goals for this year?
With all of the media attention gained by Nihiwatu's incredible accolade as #1 Hotel in the World, I will continue to play a key role in telling the story of Sumba Island to a worldwide audience. I has also carved out time this year to embark on new adventures and share my magical travels in a photo exhibition. India, another old dream, will also happen late this year in September, where Mary Tilson (a dear friend of mine) and I, we're planing a Yoga & Photographic adventure.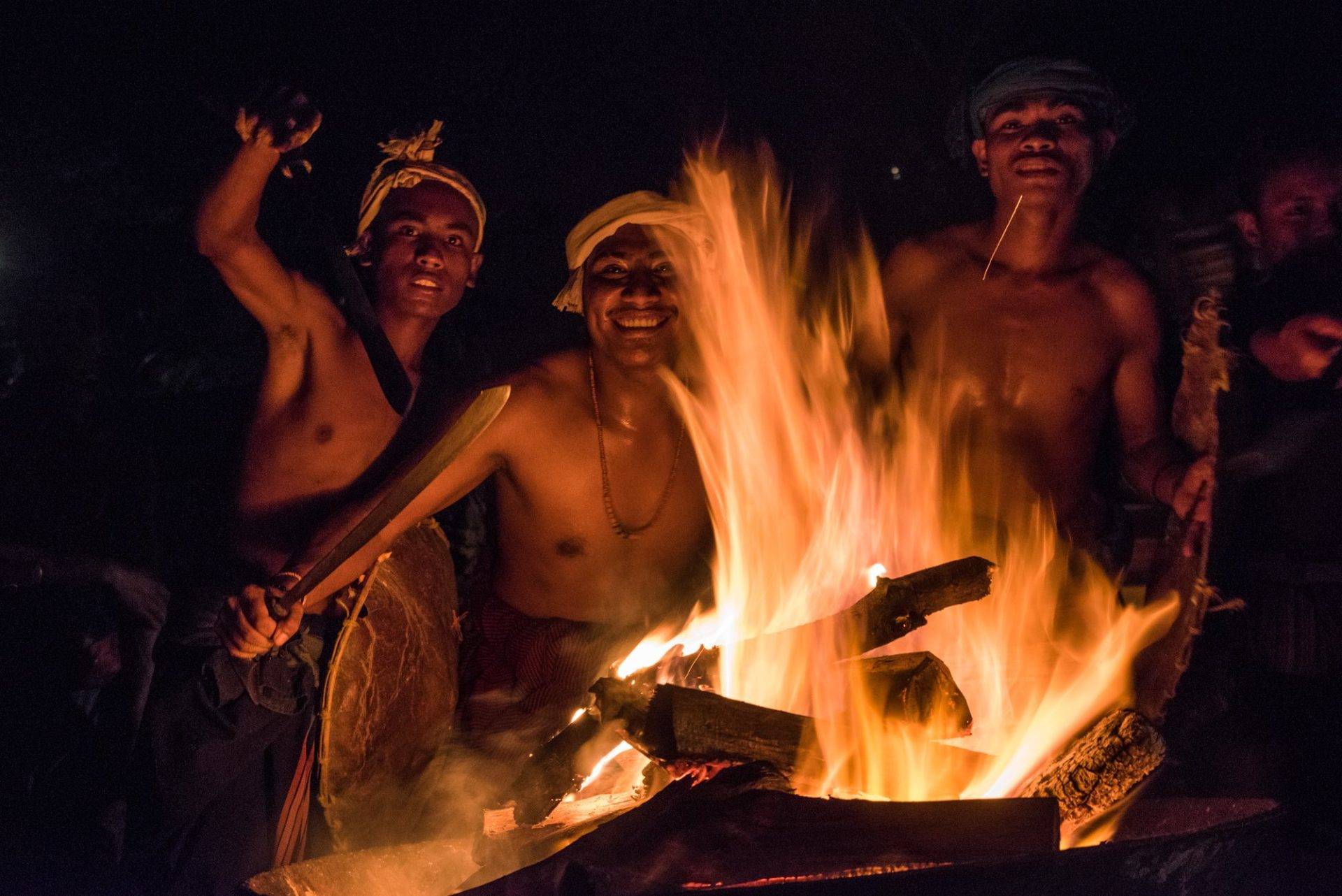 Follow Tania in her magical travels via Instagram or through her personal website, here.