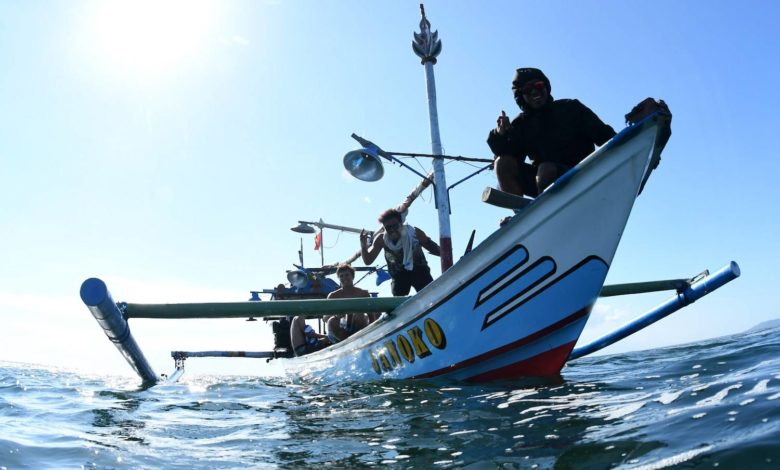 This G-Land surf-trip organized by Dawn Patrol Bali Surf School is designed for intermediate and advanced surfers. Without any doubt, this the real deal when it comes to surfing world-class Indonesian waves and experiencing Indonesian culture through a road trip from Bali with exceptional local surf-guides.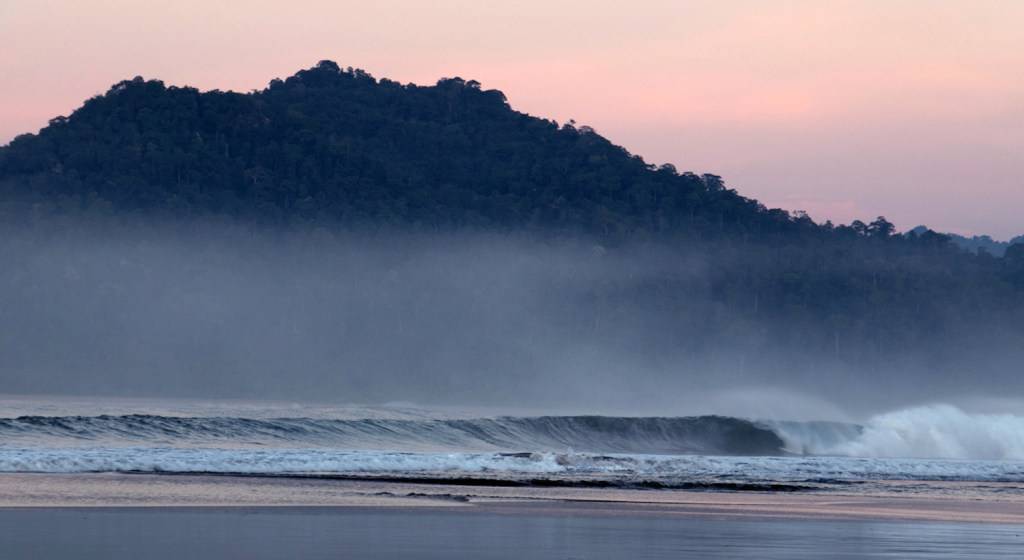 SURFING IN G-LAND
Located in the isolated jungles of East Java, G-Land, also known as Grajangan bay, is the most famous break and highlight of the trip. This world-class barreling left hander is a reward for intermediate and advanced surfers who know how to handle hollow waves and barrels breaking perfectly on the Indonesian reef. G-Land works all year long. It is a known fact here in Indonesia that if G-Land is flat, the whole of Indonesia is and it hardly happens.
Depending on the kind of waves you are chasing, the area of G-Land gathers surf options for different levels and style of surf. Red Island is one of them that is the most accessible surf-break in the region and where long-boarders can rejoice. Regular footer will also be greeted by some surprises as the crew at Dawn Patrol Bali Surf School knows some hidden gems in the area.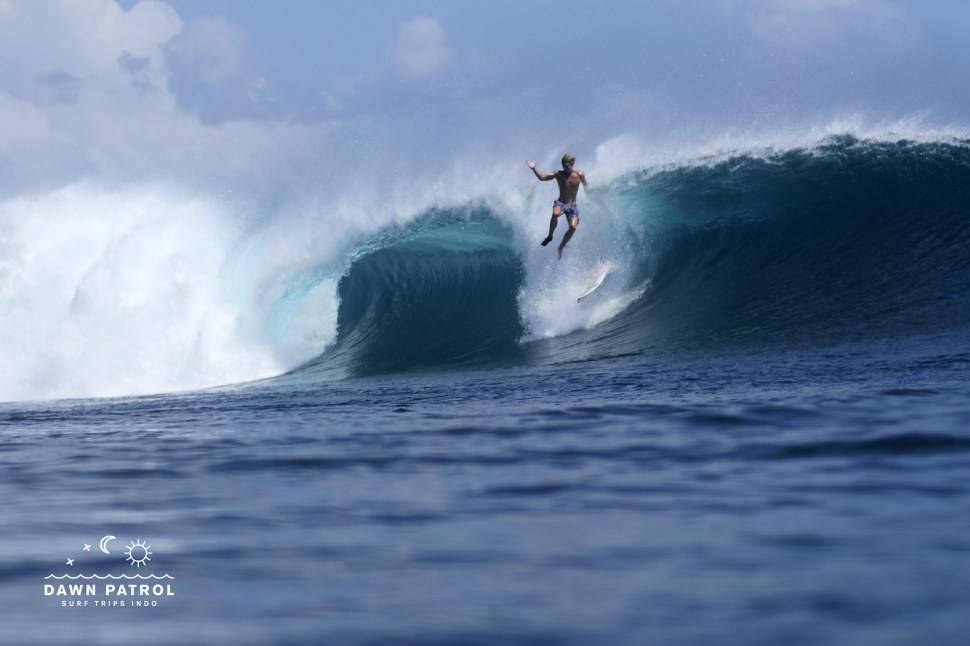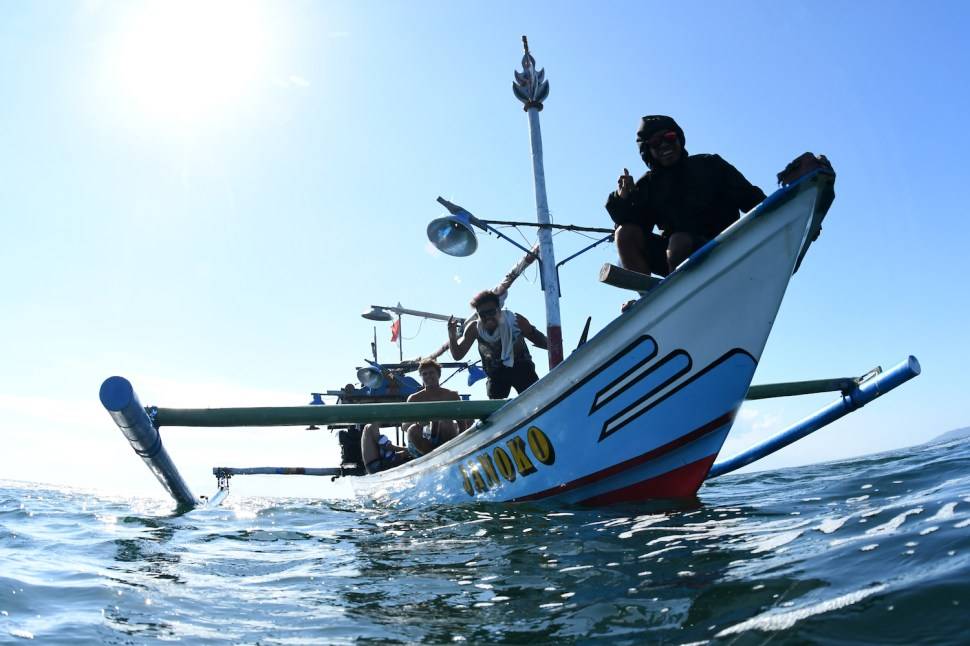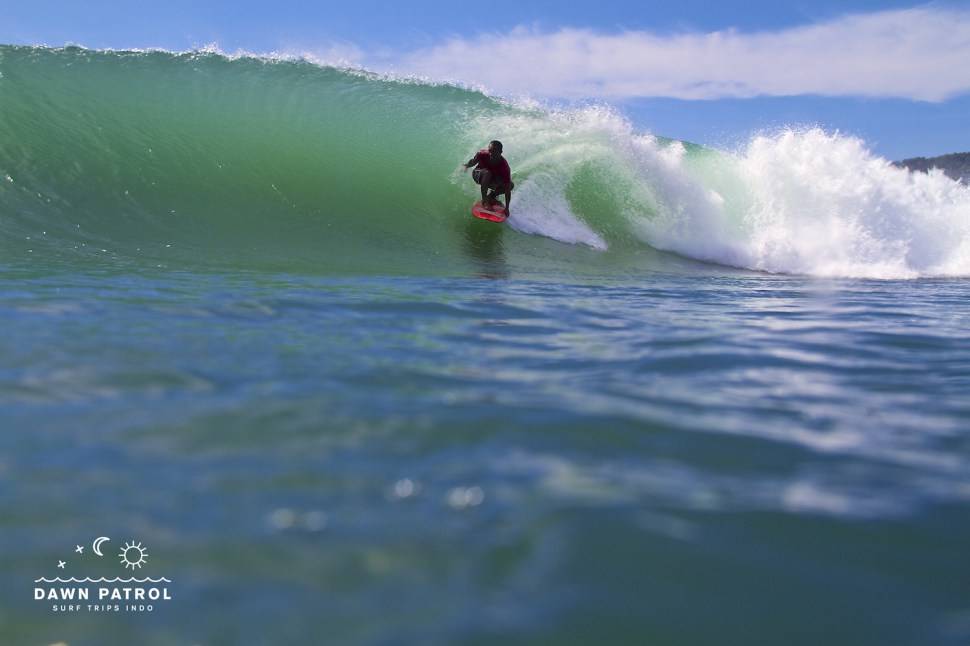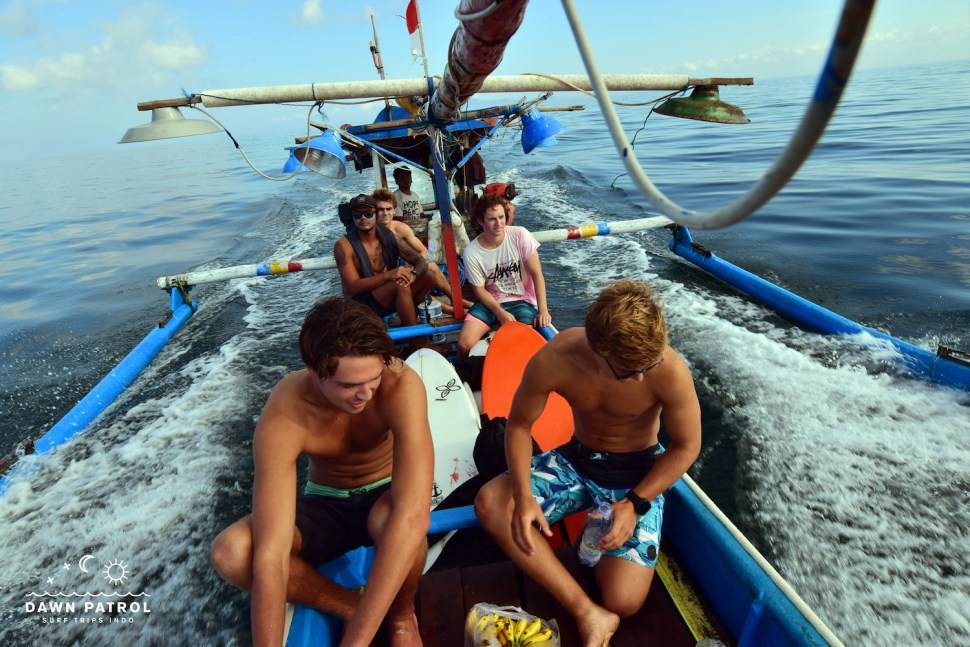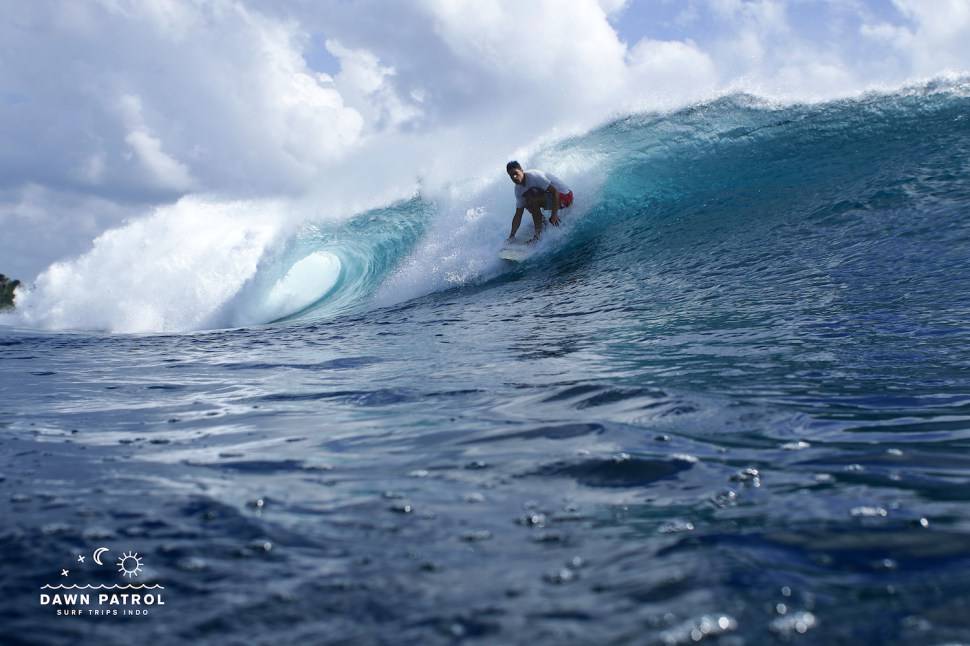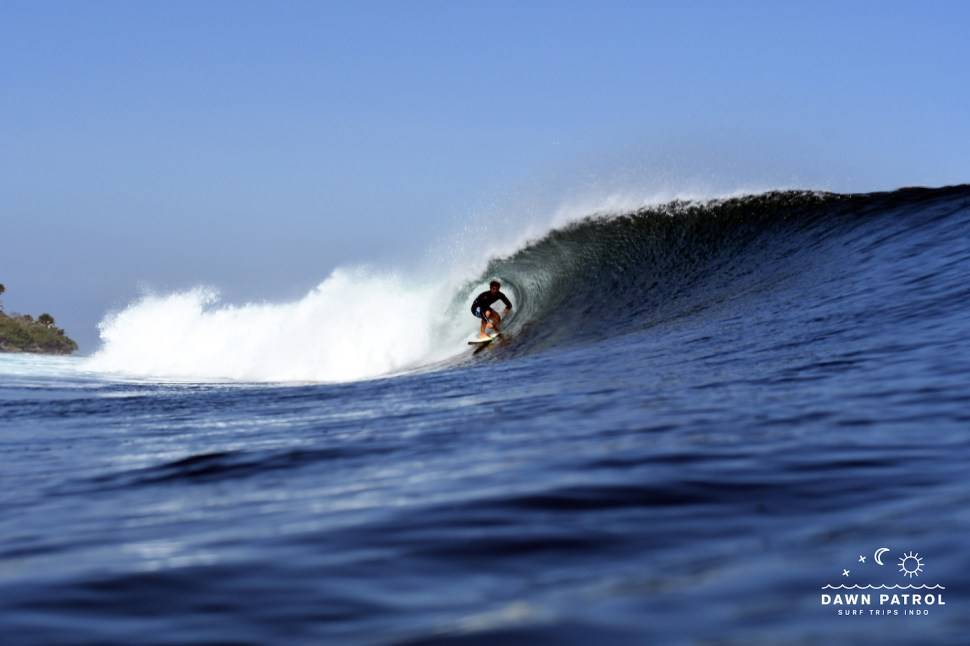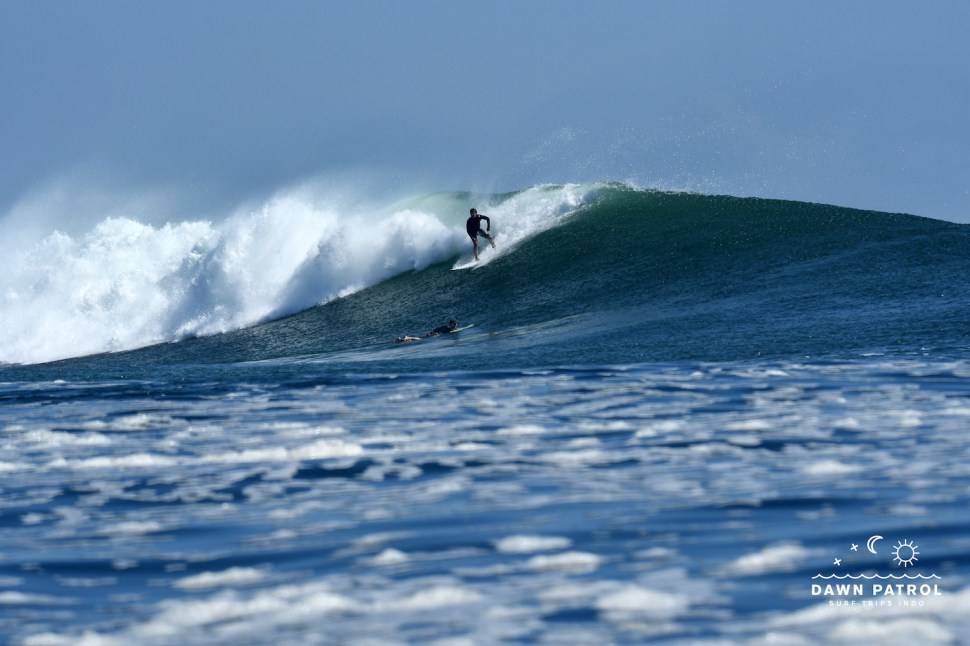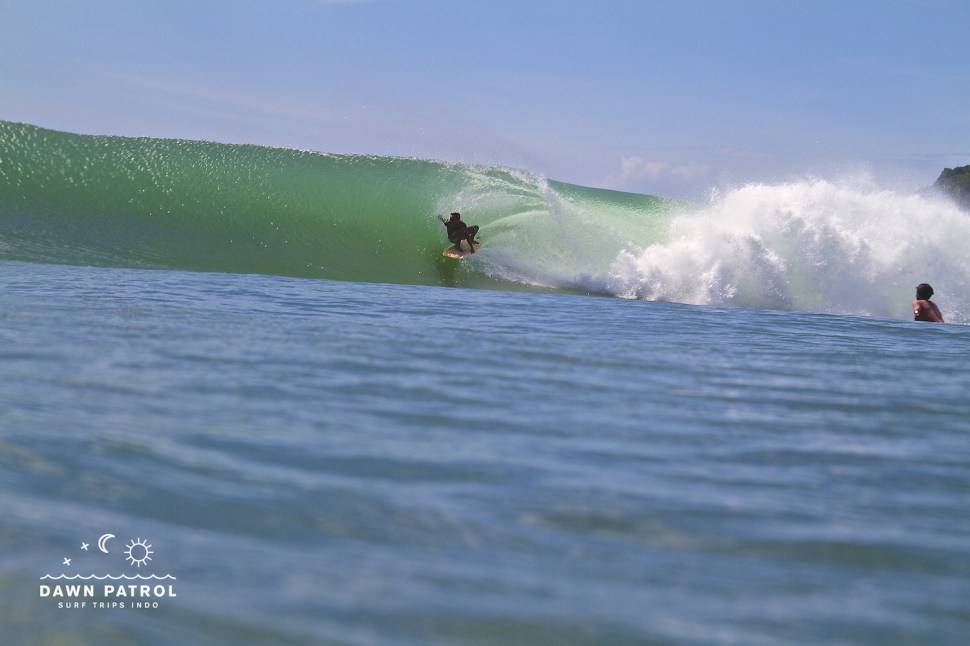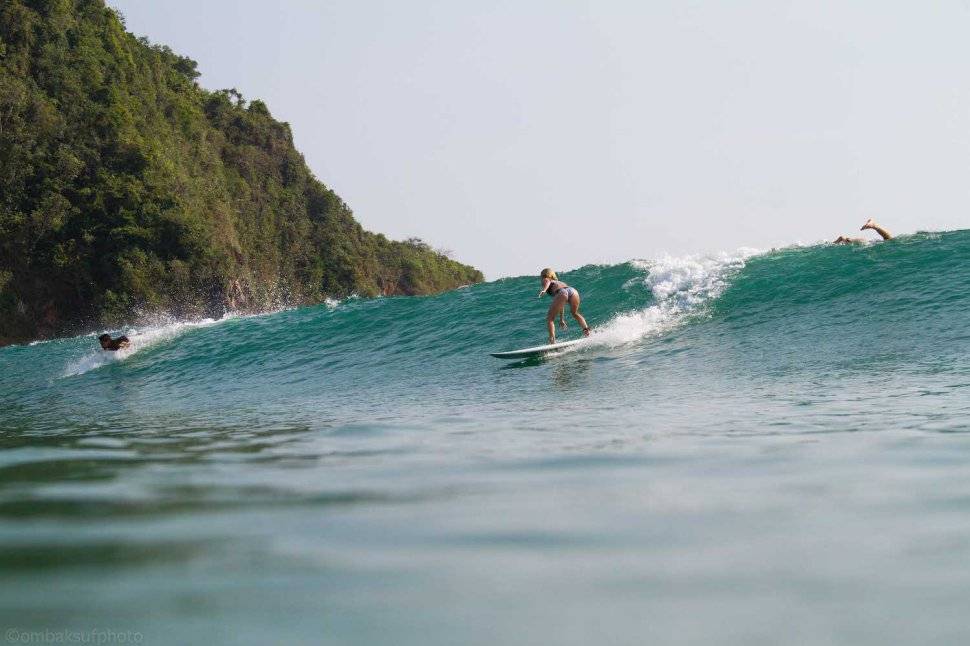 ITINERARY
Day-1
Departure from Bali at around 11PM to travel throughout the night, including a ferry crossing from Bali to Java. You will arrive at Red Island around 5AM for a sunrise session before heading to Dawn Patrol base-camp in Grajagan Bay, your home for the next 5-days.
---
Day 2 & 3 (Intermediate Surfers)
If you've chosen the intermediate surf-trip option, you will most likely surf between Red Islands, Grajagan & G-Land on smaller swells. This option gathers a good variety of left and right handers, hollow and mellower waves but most important epic rides with less crowd!
Dawn Patrol crew will adapt based on surfer ability, conditions & preference.
---
Day 2 & 3 (Advanced Surfers)
This surf-trip has to be planned according to the swell with the aim to surf epic G-Land and less known world-class breaks where the Javanese surf guides of Dawn Patrol will bring you by local fishing boat.
---
Price and Inclusion
3 or 5 full days surfing
All transportation (Car, Ferry's & Local boats) 2 or 4 nights' accommodation in Grajagan (Simple home-stay with double or twin rooms, AC, Fan & cold water)
All food & refreshments (excluding beer)
BBQ dinner: Freshly spear-fished
Two exceptionally fun and knowledgeable Javanese surf guides: Dono & Akaa who
have great surf trip experience (a guaranteed highlight of your Dawn Patrol Bali surf trip)
Empty line-ups (excl G-Land: May-Sept)