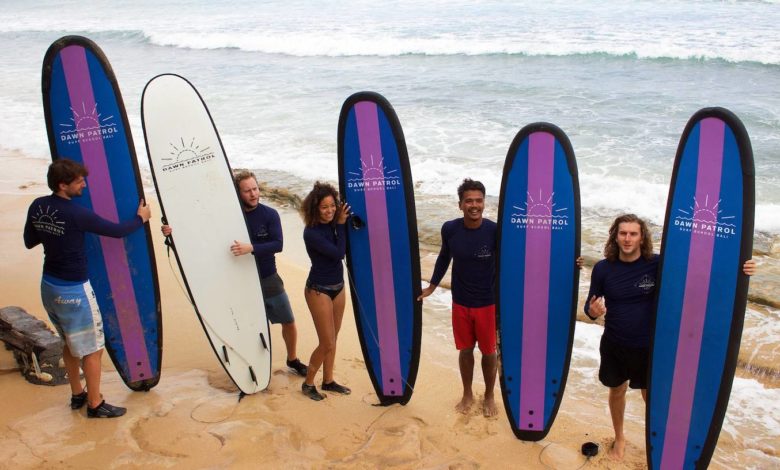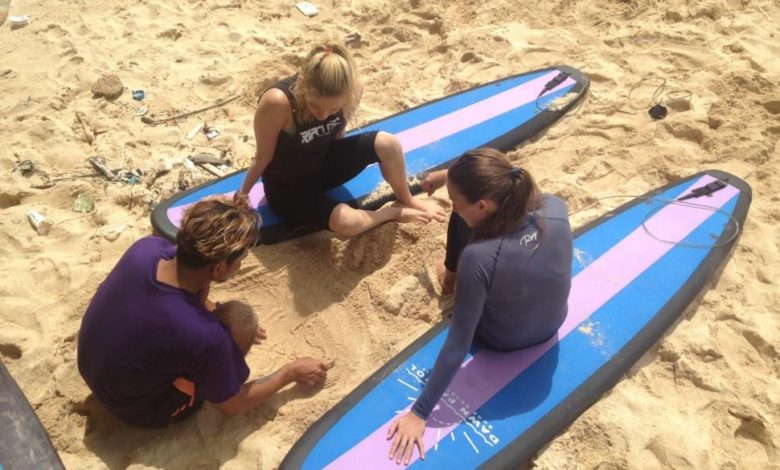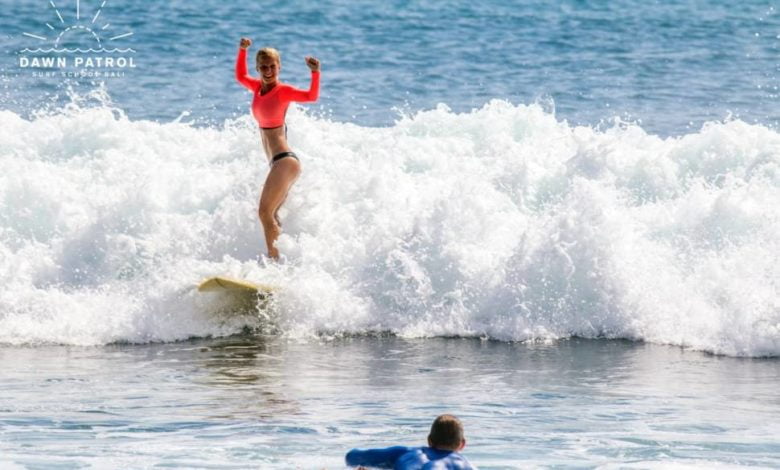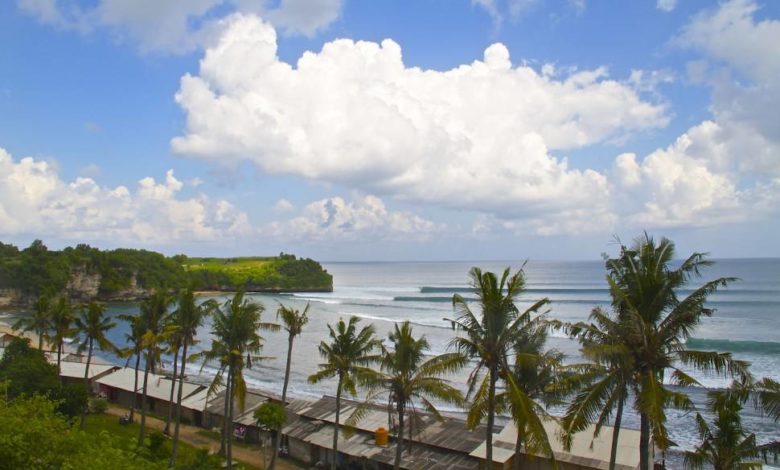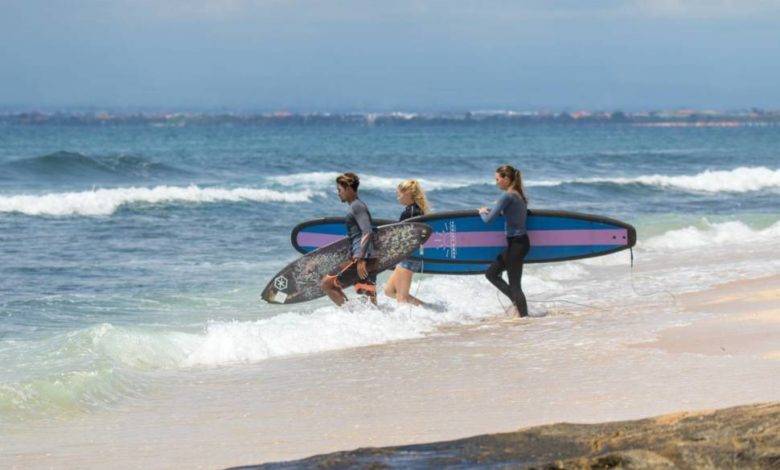 LEARN TO SURF IN BALI
The south Peninsula of Bali, also known as the Bukit, is where the essence of surfing in Bali lies. While most surf spots are for intermediate and advanced surfers, the Bukit is home to a good variety of safe surf spots for beginner surfers, away from the more crowded beginner surf spots of Kuta and Canggu.
The beach of Balangan is one of those beginner friendly spots. You'll find there, at the heart of it, our friends from Dawn Patrol Bali Surf School, the coolest surf school in Bali. We highly recommend them when it comes to learn surfing or improve your surfing as an intermediate surfer.
Surf is up all year long while bigger swells hit the Indian ocean coastline from April to October. There is no best time to learn surfing, just get started now!
SURF COURSES IN BALI
Intensive surf courses can be booked for a duration of 3, 5 or 7-days, inclusive of transportation services and surf equipment rental
Your accommodation can also be arranged by Dawn Patrol Bali Surf School, from budget to luxury options within the surf area of the Bukit.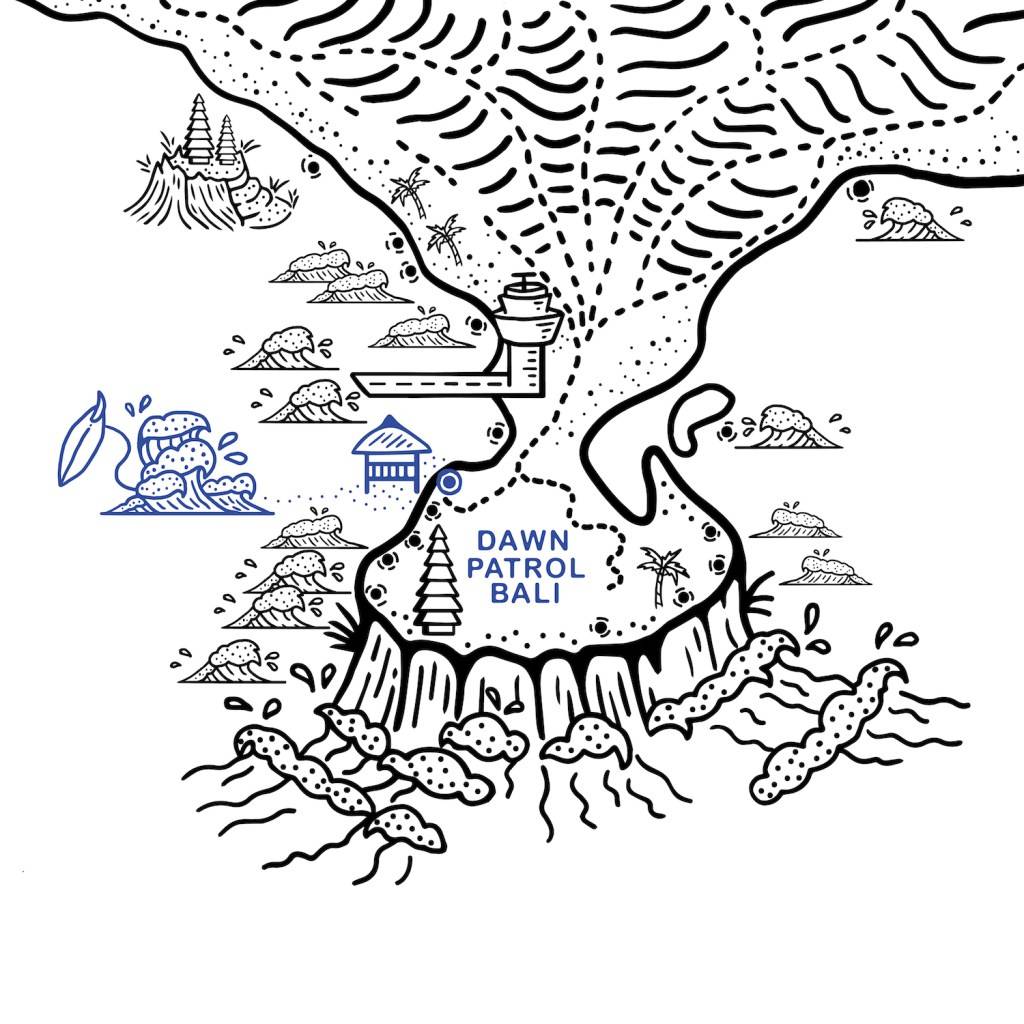 ---
To help Dawn Patrol Bali Surf School team assist you best with your request, please fill in below – you'll get a reply within 24-hours.