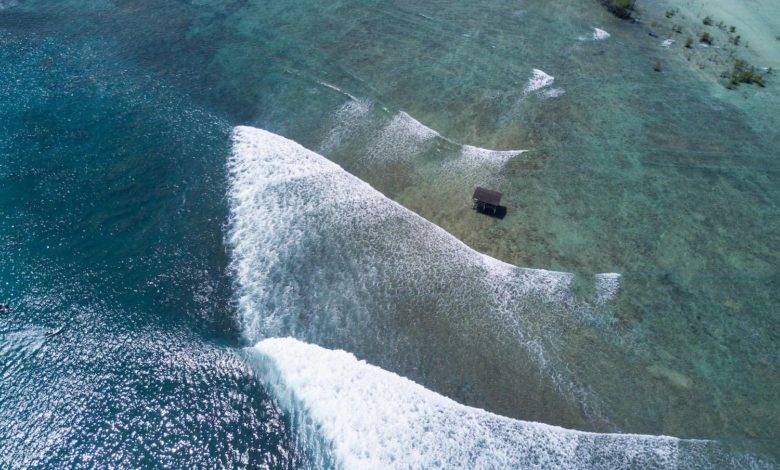 Surfing Mentawai – Surf Boat or Resort? Pro's & Con's
Perfection exists. It's tucked away, off the Sumatran mainland, a night ferry ride away. Dubbed as the ultimate playground for surfers, for the quantity of perfect and mechanical waves. Glassy barrels on a daily basis await those who'll do the long journey to the "Ments".
While 15 years ago the only option was to get on a boat charter, the Mentawai experience has never been so accessible as it is now with a number of surf-resorts that popped up over the recent years. Though the area has been getting more crowded over as of lately, surf-break options remain endless with about 40-60 named spots and still many secret breaks that each resort and boat owners keep for their guests.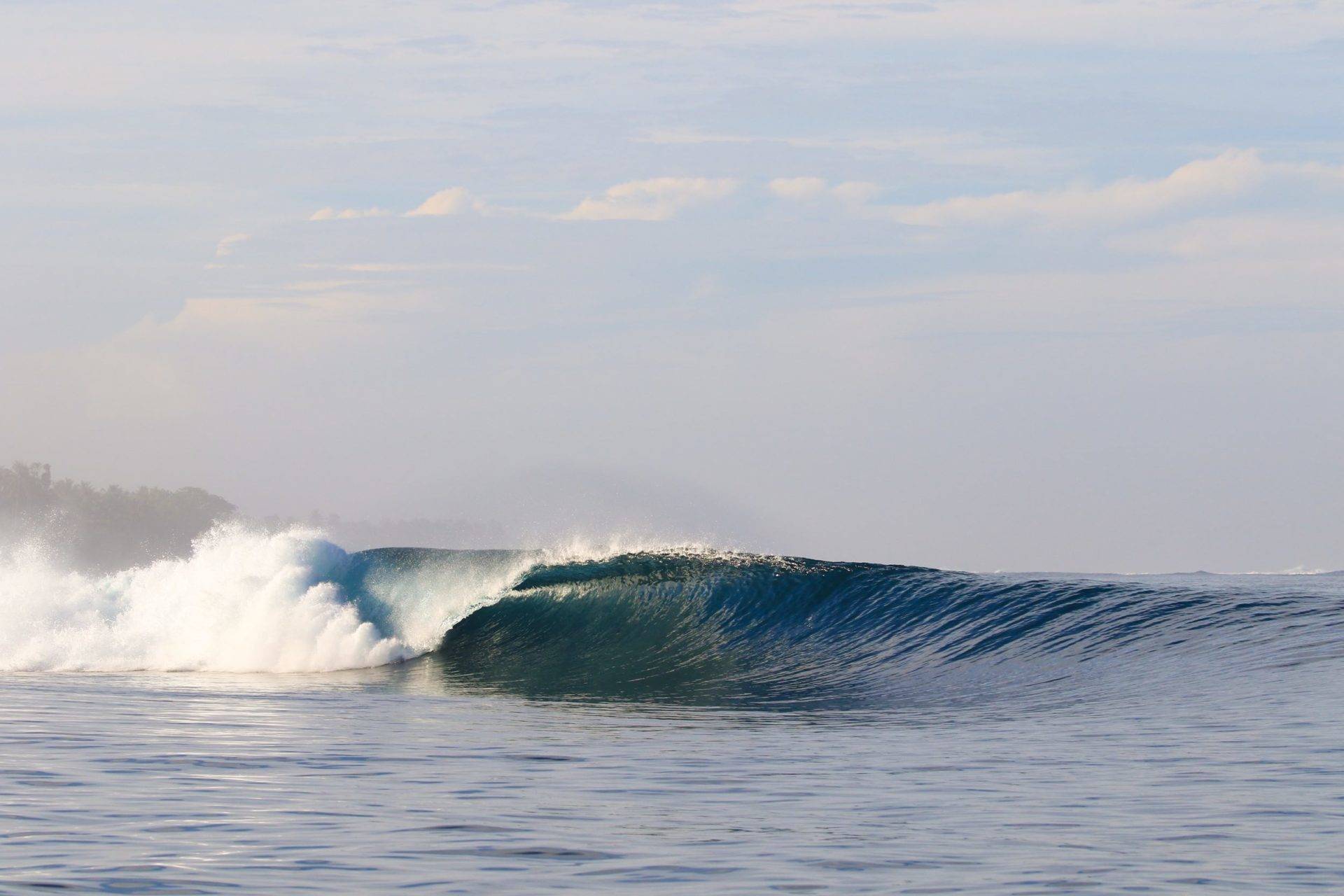 Surf Resort or Surf Boat?
It all depends on your expectations of your dream surf-trip for this time round. While the travel experience is a different one, the level of "stoke" to expect is similar!
Staying at one of Mentawais' Surf Resorts
Surf resorts have been popping up all over the Mentawai islands lately. After just a quick search, we counted over 25 different surf resorts and surf camps on the island, without including local homestay options – it would be easy to list 50 places to stay. (Yes, it is also possible to travel to the Ments on a budget – but we'll get back to that in another post!)
Prices for a double room with A/C in a resort will range from $180 USD/night to $360 USD/night. It is usually sold as a package of 7 to 10-days where food and boat-rides to the nearest spots are included. Given the current competition between resorts, many of them offer promotions, so keep an eye open.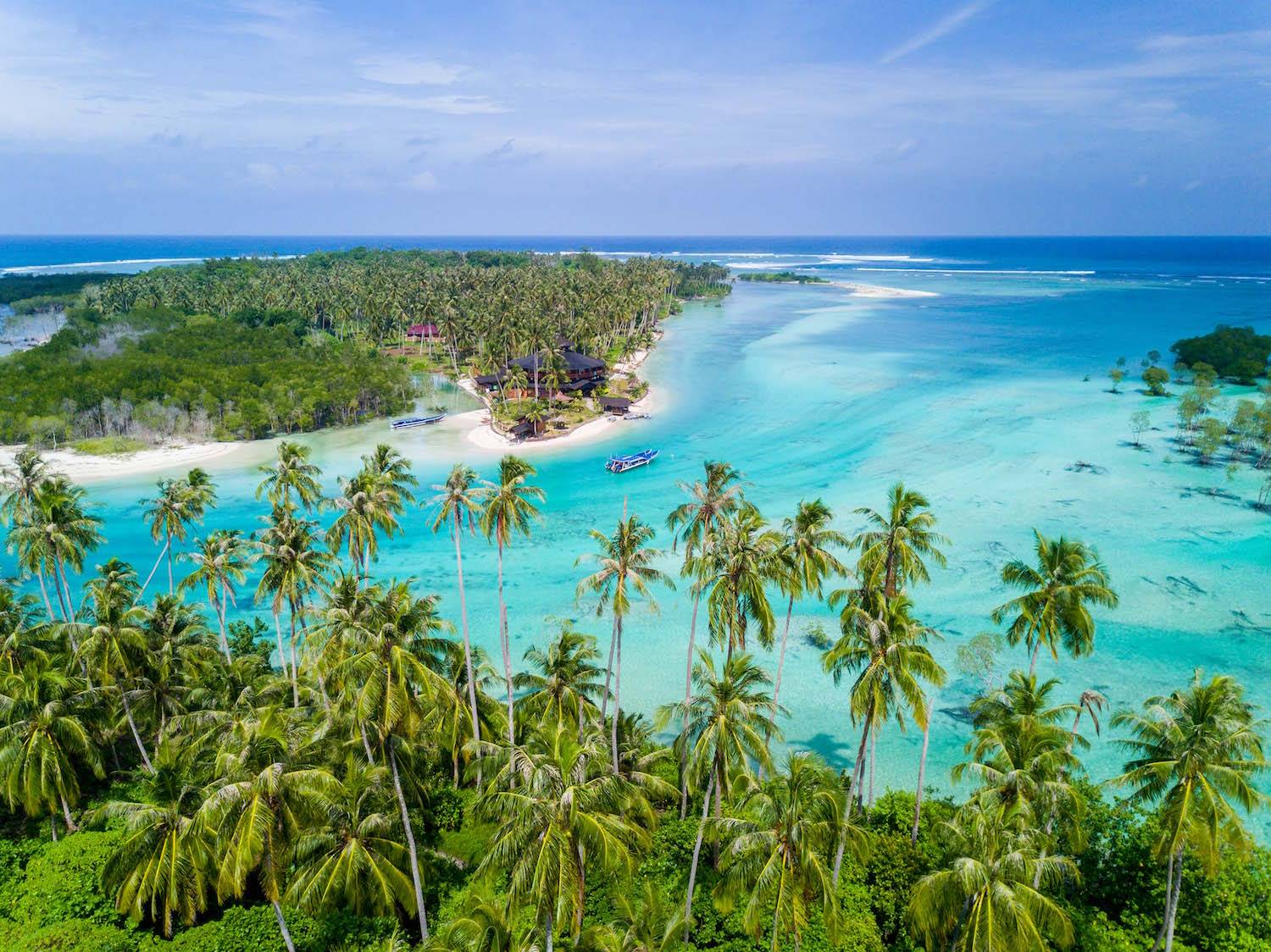 PROs of staying at a Surf Resort
Suitable for Non-Surfers:

Loads of activities available. IE: Restaurant, Spa, Swimming Pool, SUP, Kayak, Boat tours, Jungle treks, Cultural tours, Snorkelling, Fishing trips …

Family friendly:

It would be a challenge to bring your 5-year old on a boat but staying at a resort with all the facilities included and well trained staff can make it easy for families to be entertained

Comfort and privacy

(although some of those luxurious charters could compete on this matter)

Suitable for beginners:

Check out the spots surrounding the area of your resorts (IE. Just behind

Macaronis

lies the best beginner waves of Indo "Fish Fingers" – and nobody knows it!)
CONs of staying at a Surf Resort 
Less spots to surf:

You might end up surfing the same spot every day unless you pay for an extra boat ride to go the extra mile.

Harder to adapt to changing swells and winds:

Since you might have access to only 2-3 spots with the same swell exposition, you will need to take an extra boat ride if you wish to find the right spot.

Crowd factor:

Let's say there are 20 other people at the resort you are staying, plus 3 boats checking in at your spot because it's pumping on that day, do the math.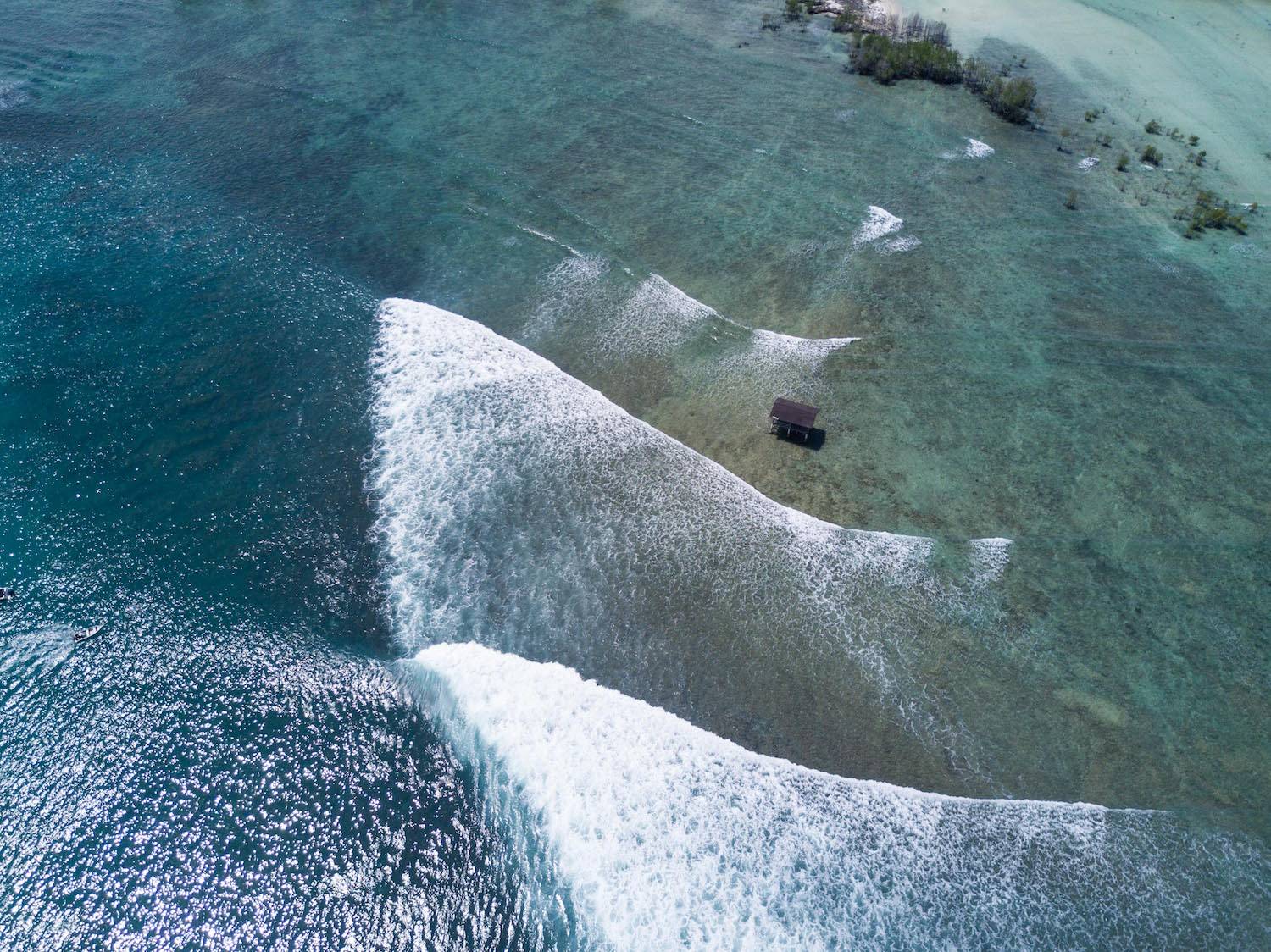 Our top picks for Surf Resorts
Nestled at the heart of the "playground area" and surrounded by over 20 perfect waves, Mentawai Surf Camp is the ideal option for those looking to surf a variety of waves on all levels, with different winds and swell conditions. Good food, good people and even a karaoke room is available! An All-Inclusive surf package will cost you AUD 250$ / day / person. Enquire directly though them, right here.
Dubbed as "Macas", Macaroni's left is known to be one of the most fun in the world – go and see why by yourself! Macaronis Resort is known to be the best option as a family resort in the Mentawai Islands. Four waves, from very beginners to pros alike are located within 5-minutes distance. Experienced surfers have the option to hop on an extra boat ride to Greenbush, a heavy left-hander wave.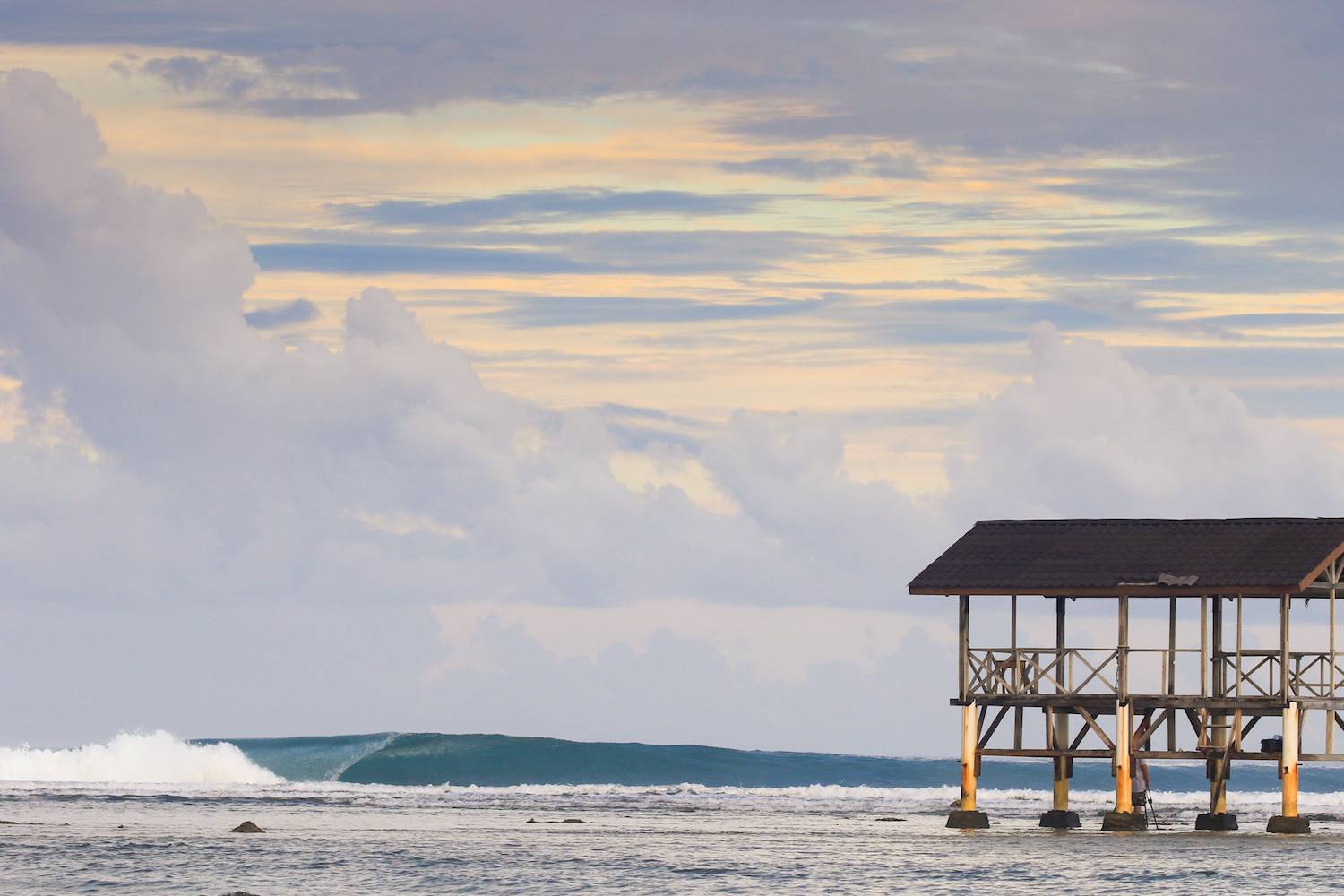 Living Aboard a surf charter
If your trip is purely about surfing and you're starving for waves, this option might be ideal for you.
Charters are available in various accoutrements and price classes. They all include three meals per day, snacks, non-alcoholic drinks, surf guides, as well as fishing and snorkelling equipment. Price differences result from diverse comfort levels of accommodation. The usual trip length is 10 to 12 nights.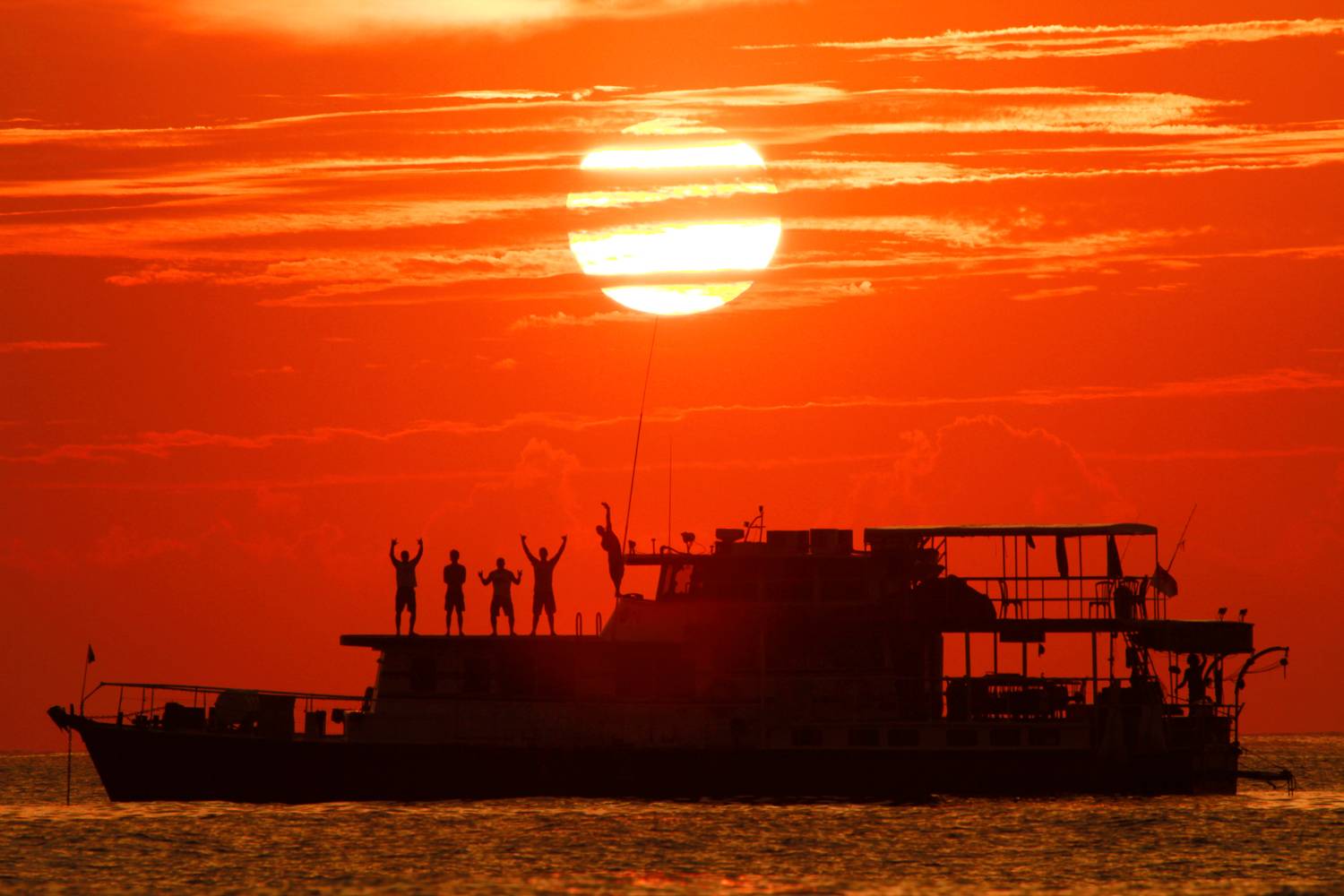 PROS of living aboard a Surf Charter
Be at the right spot at the right time:

Surf boats will cruise overnight most of the time to make sure you get your barrels for breakfast.

Wave variety and surf mobility:

Get to experience the surfing scene of the Mentawai islands by checking a wide variety of spots.

Make a new family:

Spending 10-days surfing, eating and sleeping with 7 other guys will create strong bonds!

Avoid the crowds:

If a spot feels too crowded – just tell the captain you wanna go to one of the other 50 spots surrounding the islands.
CONS of living aboard a Surf Charter
Less mobility (in general):

You are not as free in deciding on where to go next. It is a team decision.

Different Surf Levels –

If you are an intermediate surfer, just make sure you don't join a boat full of hardcore surfers that will bring you in kamikaze spots. For that same reason, surf boats usually

don't suit beginners.
You won't do anything other than surfing

(more of a PRO than a CON for us but still we'll put it here)

–

Other available activities can be fishing, snorkelling or taking photos but that's it. Forget about culture and jungle treks. As a non-surfer you might get quickly bored of all the surf talks!

10-days schedule minimum:

Surf Charters run on a 10-days schedule without counting the 2-3 days of travel needed. If you only have a week, this option won't work for you.
Our top picks for Surf charters
Cruising in a freshly discovered area in between the Mentawai and Telo islands, Anne Judith's renovated wooden vessel and highly experienced crew make of it one of your best bets for surf discovery around the Ments. The price for a 10-days trip starts from US $2,000.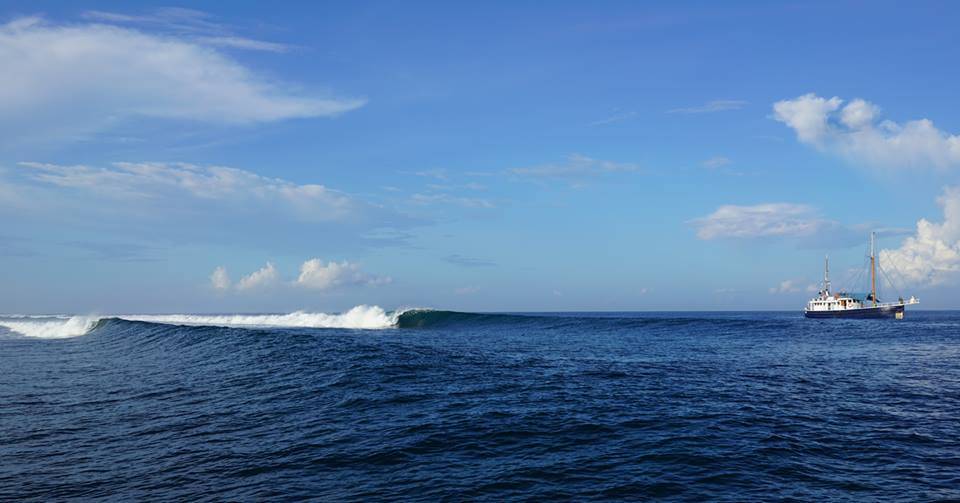 Read here "Which Mentawai Surf Charter to Choose?"
Spacious and comfortable, Sibon Baru cruises within the Mentawai islands and further north is the least explored waters of Telos and Baniak islands. Owned and operated by Rick and its partners, Sibon Baru has the reputation of making its guests living the Mentawai dream, it is recommended to book well in advance. A 12-days trip during the high season will cost you US $3,200.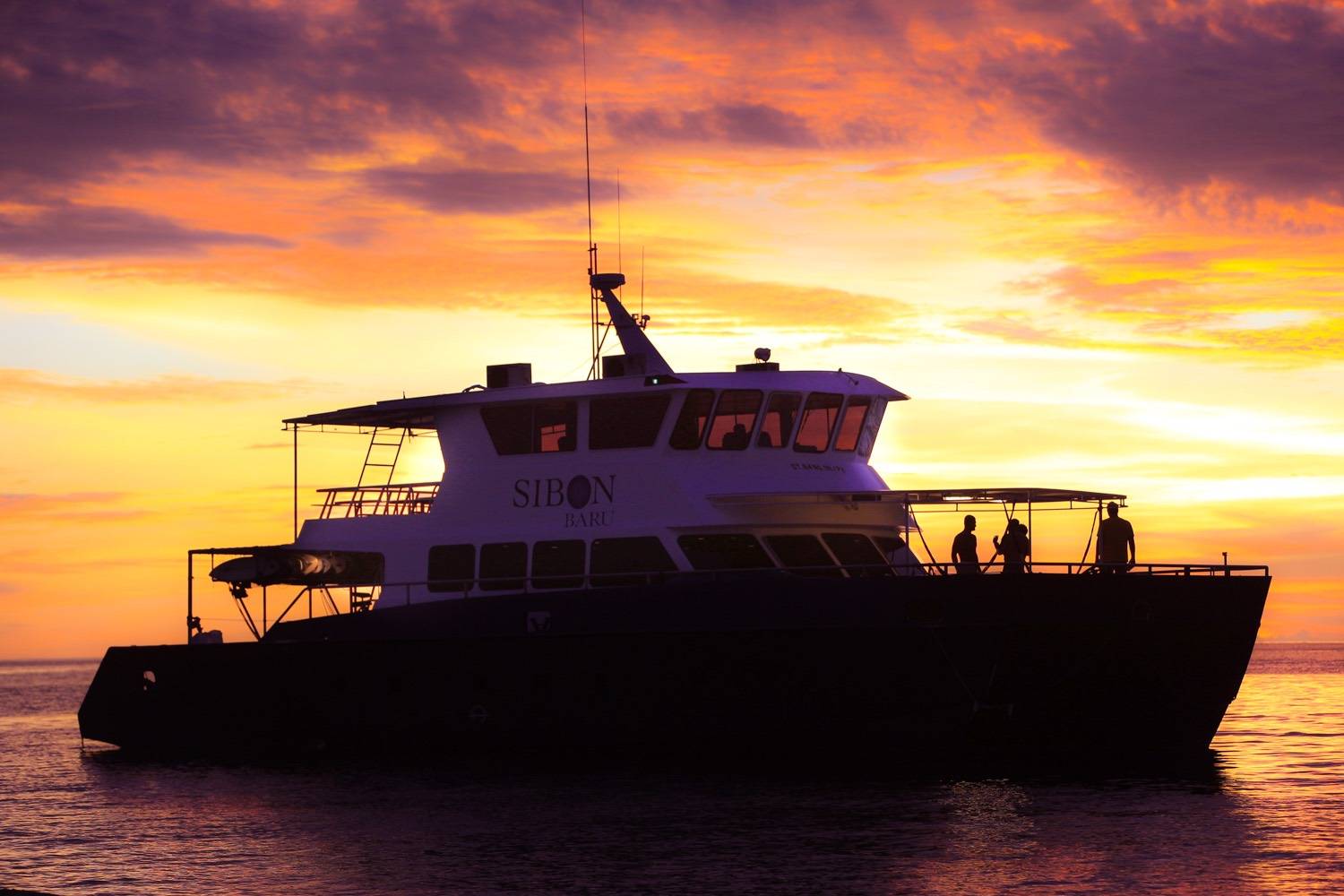 —-
So, what's best for you? Would you rather chase waves in rough seas? Or wait for the next swell at one of the comfy resorts? Before you make your final decision, here are some general facts to keep in mind.
Surf boats run on a 10-days schedule

Keep 3-days for your travel time back and forth to the Mentawai islands

An extra visa fee of approximately $80 USD for 15 days is charged by the Mentawai government to regulate surf tourism.

Peak season from May-October is known to be crowded, but also have the biggest swells. Choose wisely depending on your surf skills and expectations. Off-season can also be EPIC.

Pay attention to "early bird" and low season discounts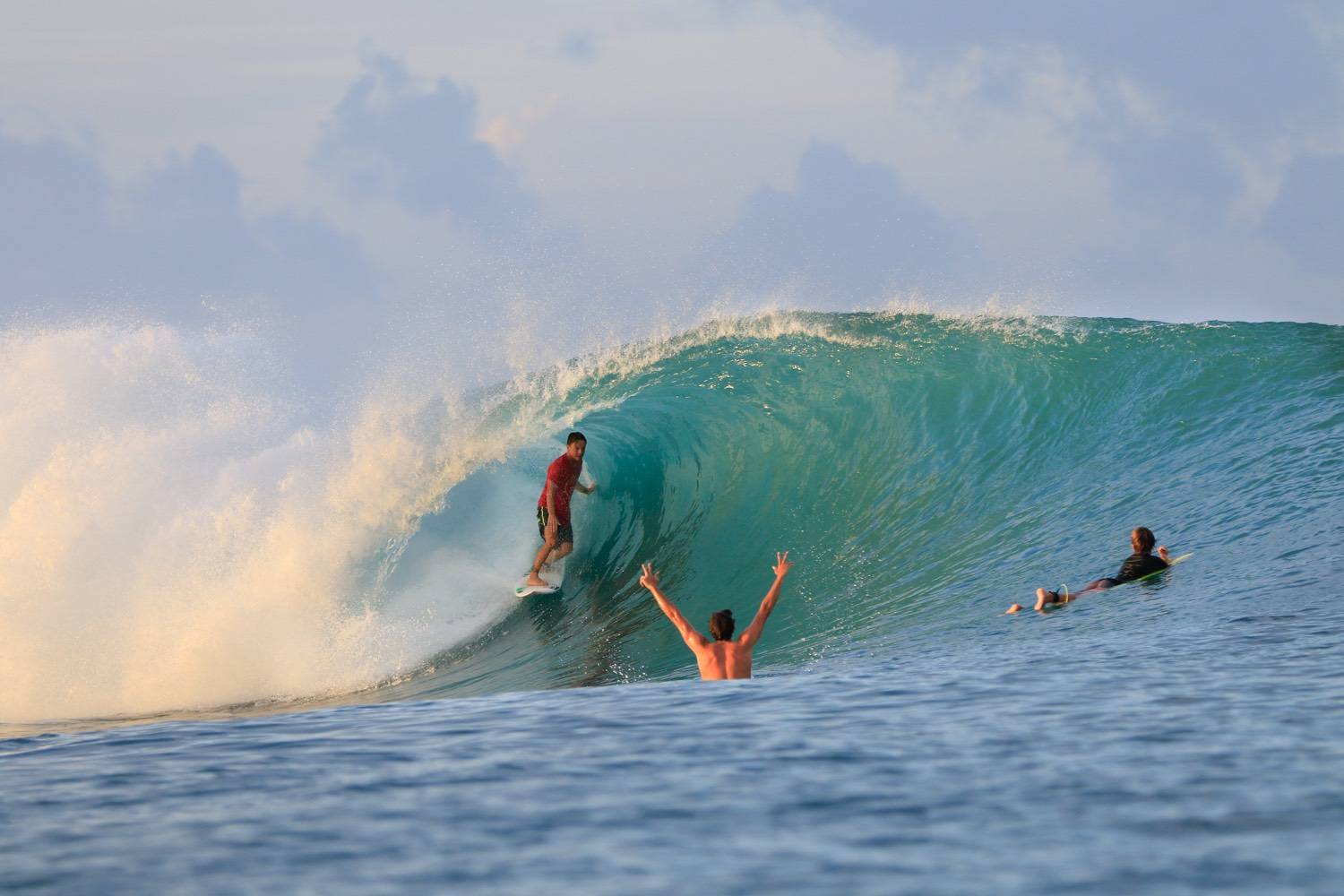 How to get to the Mentawai islands?
As the Mentawai islands are still quite remote, your outward journey can be an adventurous one. Most commonly you board a plane from Jakarta or Kuala Lumpur to Padang, Sumatra. Once there, chances are your resort / boat includes a pick-up to arrange your ferry trip to the Mentawai islands. Embark on a 12-14 hours ferry, followed by another 1-2 hours boat ride depending on the location of your resort / boat.
We hope this post will be useful to you and look forward to hearing about your Mentawai surfing experiences.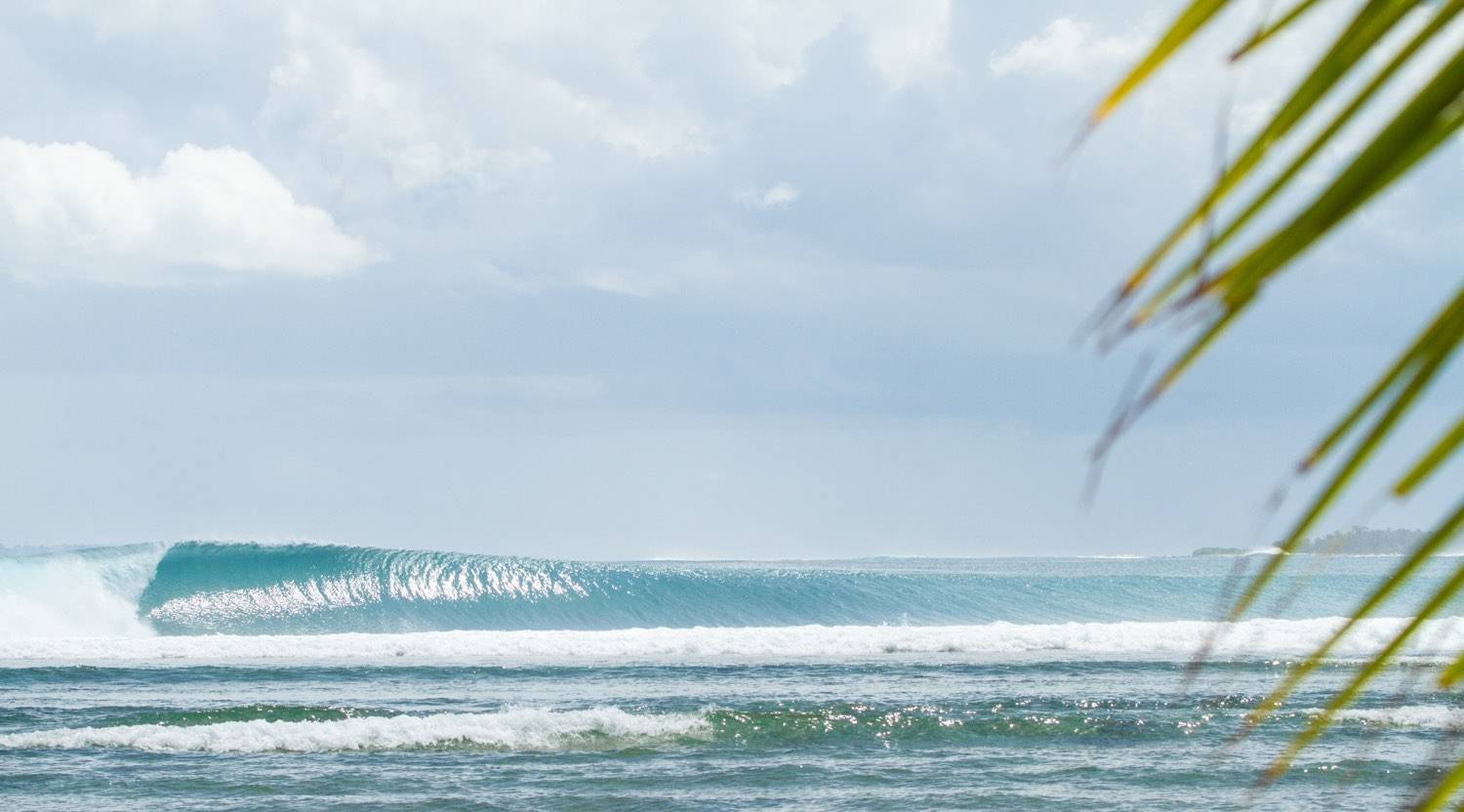 Written by Karo @IndoSurfCrew