- Simeulue, Indonesia -
September 26 - 5, 2023

Booked X
Improve Your Surfing Radically in just 9-Days.
Practice on land and repeat in the water.
Learn the Power Surf techniques with Rodrigo Machado.
Practice on SmoothStar Surf Trainers.
The aim of this program is for each of our participants to discover new ways of preparing themselves to surf and make of it a new habit in their daily surf routine. Whether it be surf hacks introduced in the classes of 'Power Surf' (inspired by Ginastica Natural) or improve your stamina, as well as body and mind consciousness through Yoga. Major improvements will be achieved in 9-days and this will change the way you surf.
This 9-days experience combines Surf, Yoga, Wellness & Power Surf, Body & Mind Preparation.
This surfing program is designed for:
Intermediate +
You're hooked. You know how to take off, duck dive, turn & paddle confidently. You want to improve your surf techniques. You are fit enough to spend 4 hours in the water and push the limits on steeper takeoffs. You may have been surfing for years but not enough to progress. You feel stuck and want to step up your game.
The listed surf level is the suggested experience level for this retreat.
If you are not sure if this retreat is the right one for you, please fill out the form below with a note, or simply contact us.
Watch below video of our Simeulue retreat 
POWER SURF, SKATE & MINDFULNESS. Stepping up your surf techniques & your mental game.
While most of us may not be familiar with the term 'POWER SURF' – this body flow can look like a fusion of capoeira, martial art or yoga while performing surf movements. It has been developed by Rodrigo Machado and designed for surfers' to assimilate surf techniques and make them easy for the body and mind to remember so it becomes instinctive while surfing.
POWER SURF is practiced through a surf warm up as well as on the skates and results are observed very quickly.
The 9-days program breaks down the fundamental surf techniques, from bottom to top turn to generating speed, opening the doors to more advanced and radical surf manoeuvres, practiced on land on the skates.
The mental game is another big component of the ISC retreats, doing some mindfulness meditation practices and observing what prevents us from surfing the way we'd like to, supported by breathing techniques to transcend the limiting beliefs. As well as other mind surf hacks & visualisation exercises introduced by Rodrigo.

---
NEW – Improve your Surf Techniques on SmoothStar Surf Trainers
We've recently incorporated the use of the SmoothStar surf trainers in our surf coaching programs and it has been a game changer for everyone that has practiced on it. It is now part of all our retreats (except on boat charters).
After practicing Power Surf techniques on land, you will be guided into repeating those movements on the SmoothStar surf trainers. Through a step by step course taught by Rodrigo Machado, you will learn how to perform advanced manoeuvres in a very short time. It is not needed to have any prior experience with skating. Three workshops with the SmoothStar surf trainers will be taught over the 9-days retreat.
Find out more about SmoothStar surf trainer here.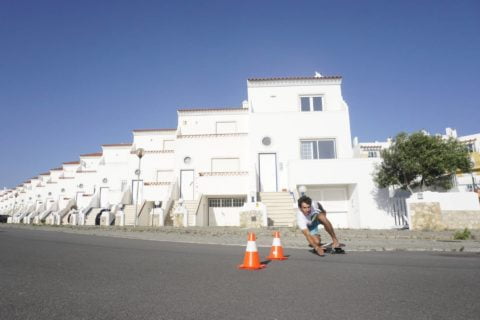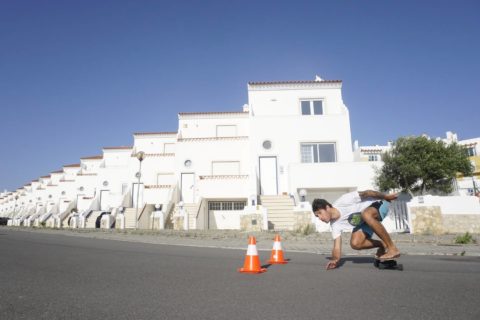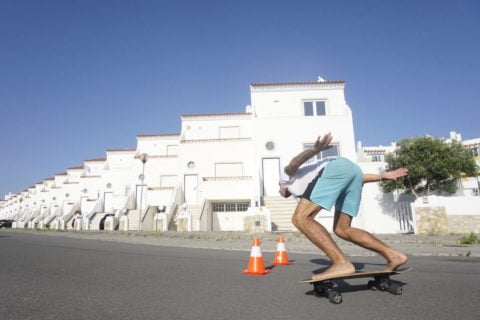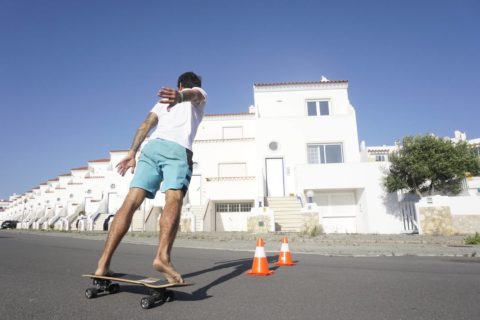 ---
Reserve Your Spot!
The Crew
Rodrigo Machado – Surf Coach and Founder of the Power Surf Training

Rodrigo is a Brazilian surfer and founder of the POWER SURF method. Throughout his 25-years of surfing experience, he has deepened his teachings in the art of 'Surf Hacks' throughout 4 major pillars that are Physical, Technical, Tactical and Psychological. The POWER SURF is born from his practices of yoga and self-knowledge, the art of breathing and meditating, natural gymnastic and capoeira acrobatic movements. Rodrigo teaches surfers looking to perform better from intermediate to advanced levels of surfing. The POWER SURF method is now practiced internationally supporting thousands of surf athletes in achieving their full potential.

Uriel – Ocean Film-Maker

Uriel started surfing in the French Basque country where he was born 33 years ago. Traveling with the bare minimum to stay stoked (a camera, surfboard, and yoga mat), he has spent the past 7 years "chasing waves and light" in Indonesia. His mission is to protect the Oceans and encourage conscious behaviors on our planet through creativity and art. He designs surfing journeys for every surfer, from beginner to advanced, the way he knows it best: around pure spots in beautiful nature, weaving the practice of surfing with his passion for self-connection, meditation, and yoga. And, when waves are pumping, he will be swimming out there with his camera, making sure to get the shots. Uriel has also started a new surf documentary series called Surfers Dharma, featuring water people and surfers who are committed to sharing their gifts with the World by living their purpose.
Join Our Crew!
Accommodations
Mahi-Mahi Surf Resort
https://mahimahisurfresort.com/
Enjoy the most consistent wave of the island at your doorstep!
Mahi-Mahi Surf Resort is an all-inclusive ecologically minded surf resort located on Simeulue Island, in the Aceh province in northern Sumatra.
Bungalows & Villas constructed from up-cycled materials, re-incorporating traditional antique structures, guests can relax in comfort and style.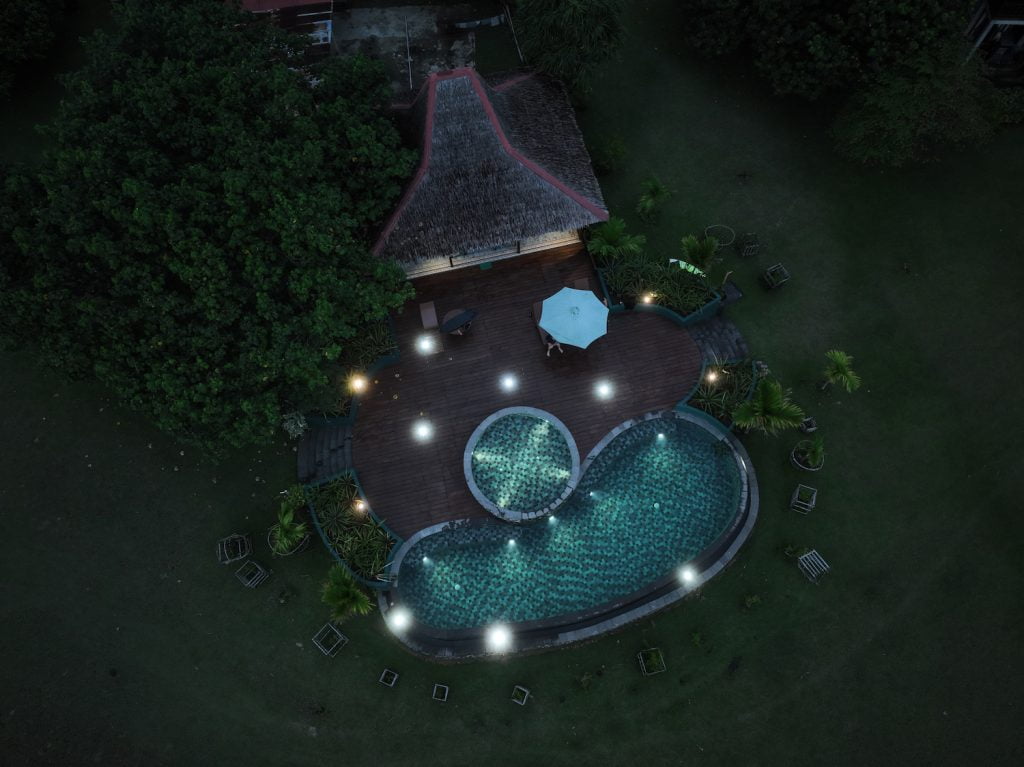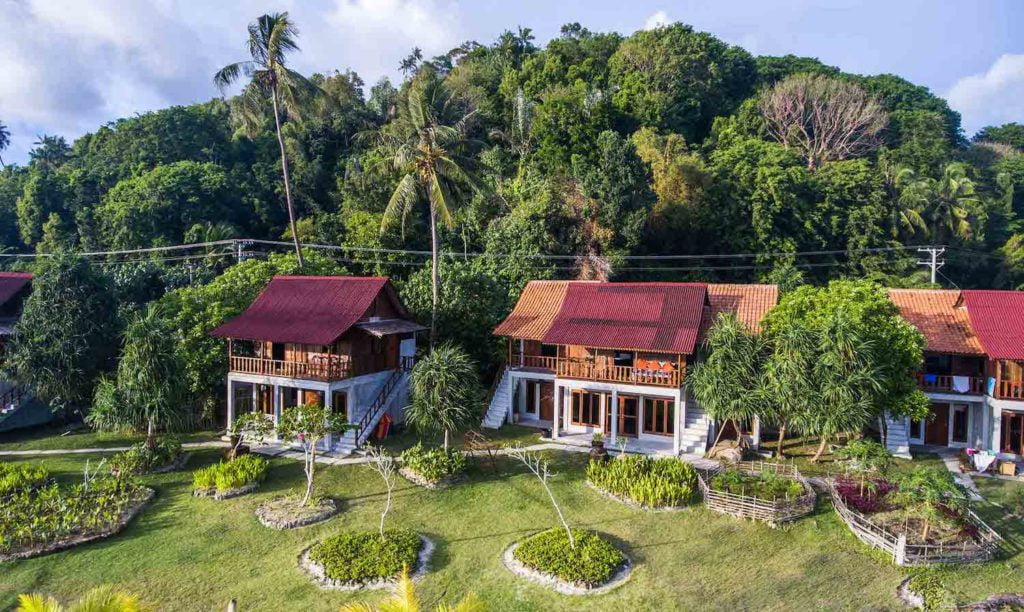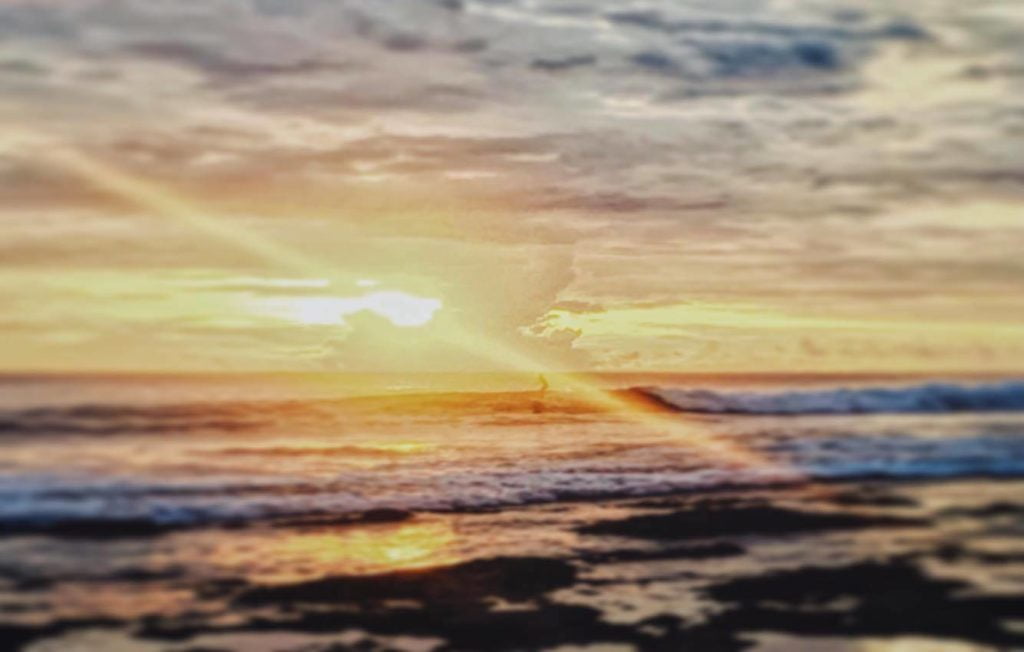 Secure Your Space
How are the waves in Simeulue in May?
Situated at the North of Sumatra, the island of Simeulue is no secret for those chasing waves around Indonesia. It is less traveled than the Mentawai's but still provides the Indo picture-perfect waves, on the right conditions. Early season usually brings clean, small to medium swells but can also bring some bigger surprises. We are familiar enough with the island to know that it doesn't need much swell for the magic to happen. We'll be staying at Mahi-Mahi and the A-frame wave out front will be our go-to on most days. Known as The Peak, this wave offers a good rippable wall on the right-hander and a more technical left-hander with a rewarding barrel section.
Photos from our past retreat in MAY 2022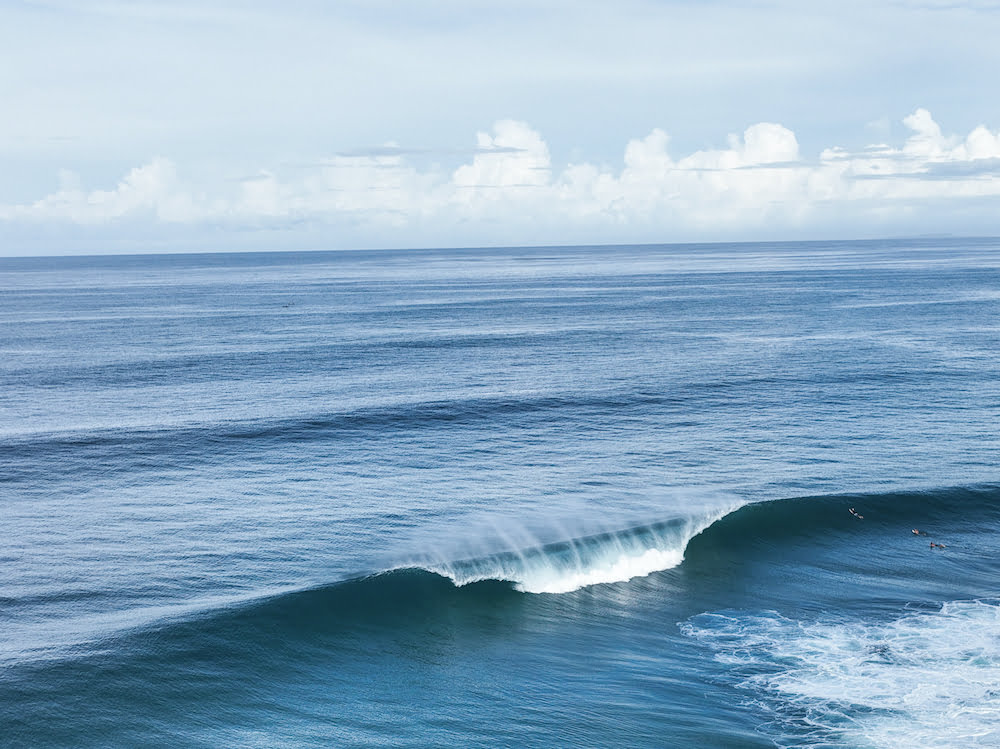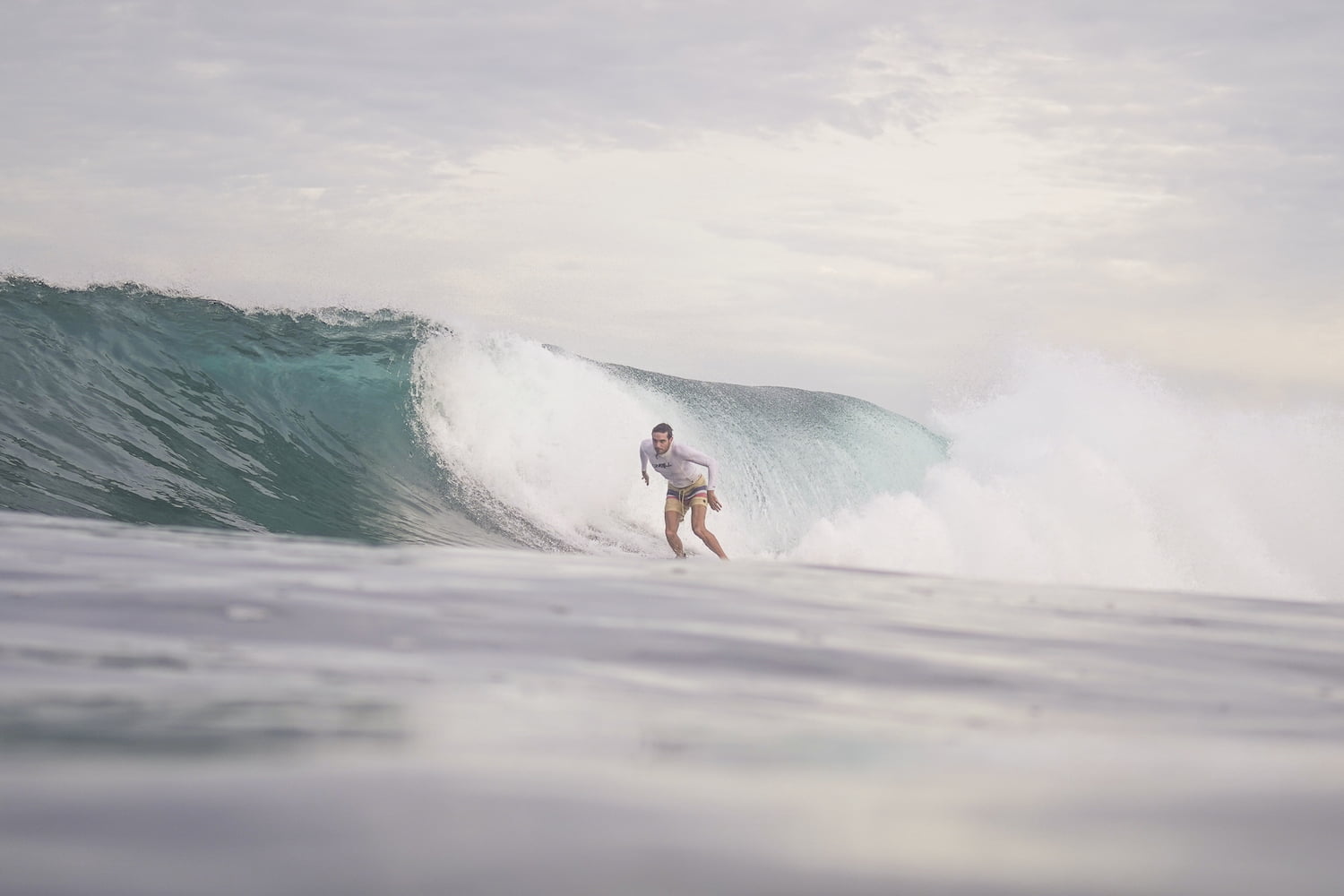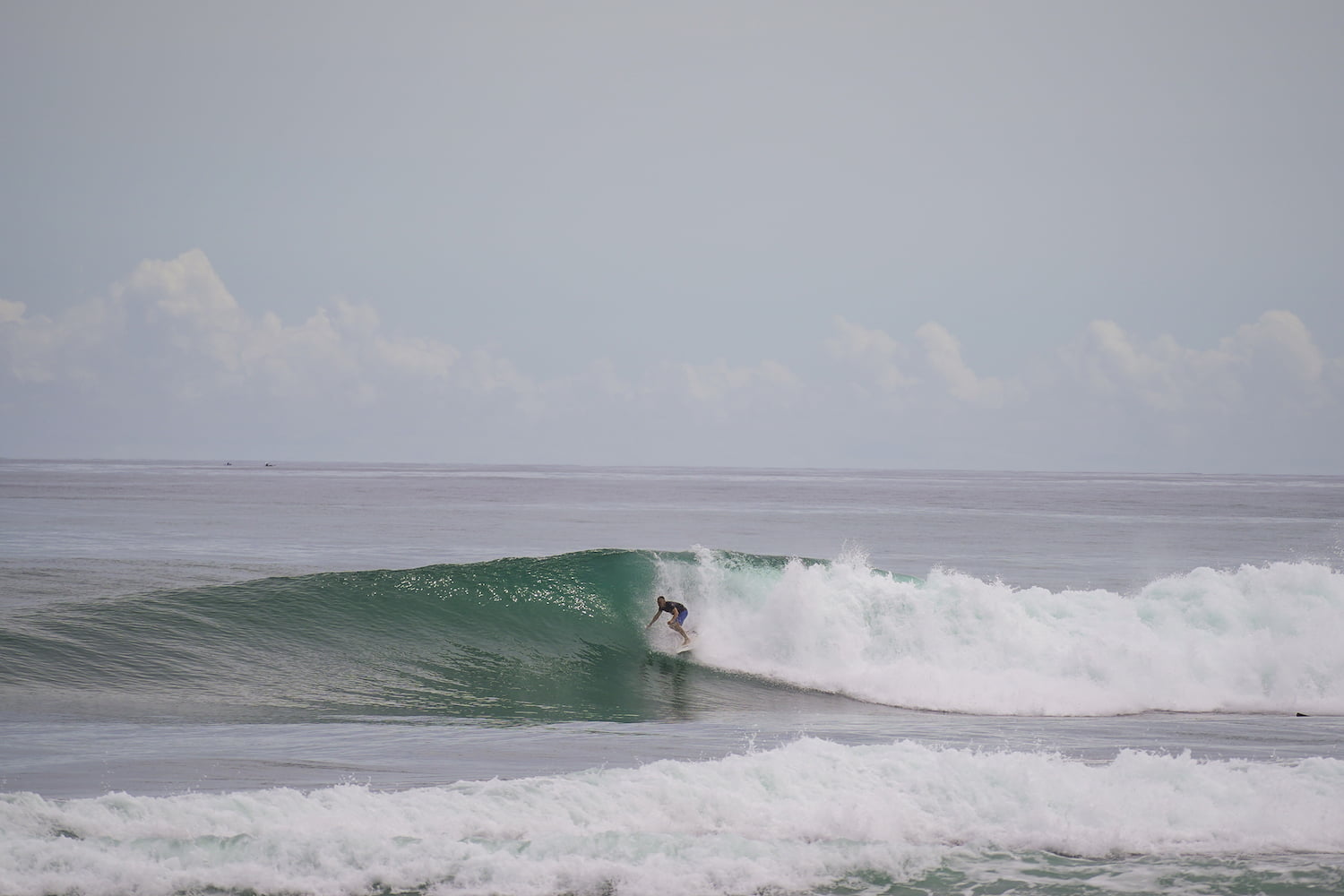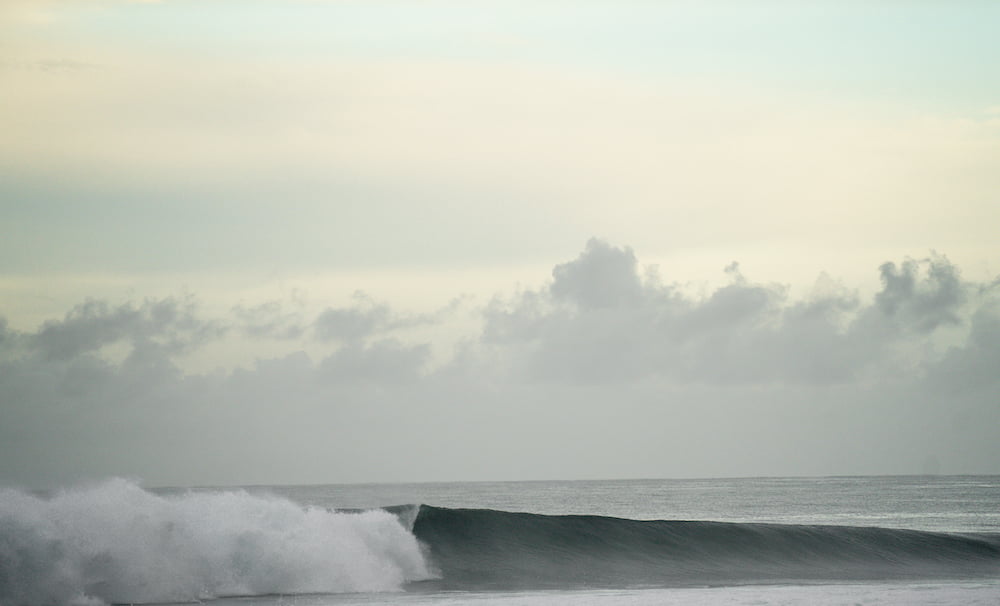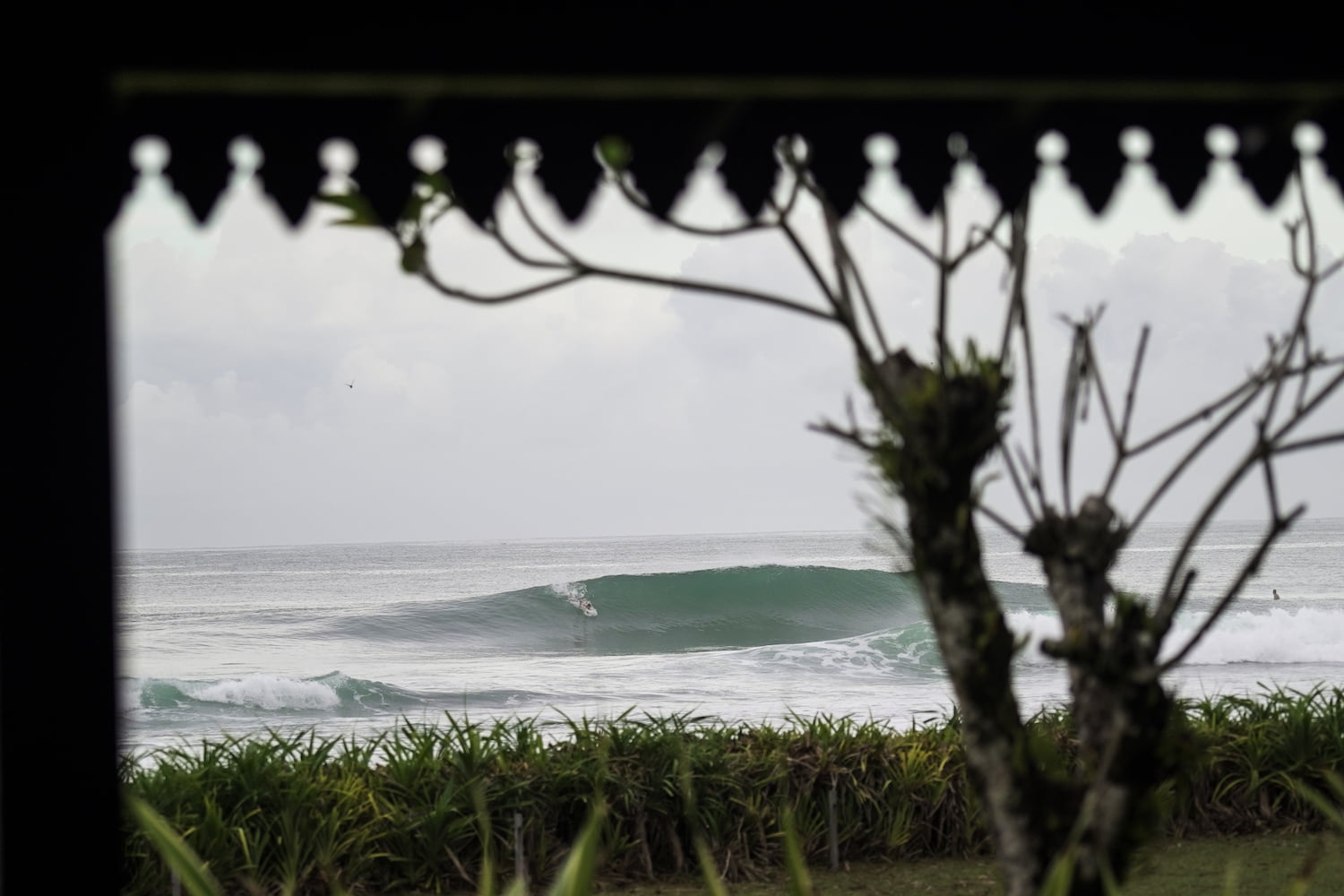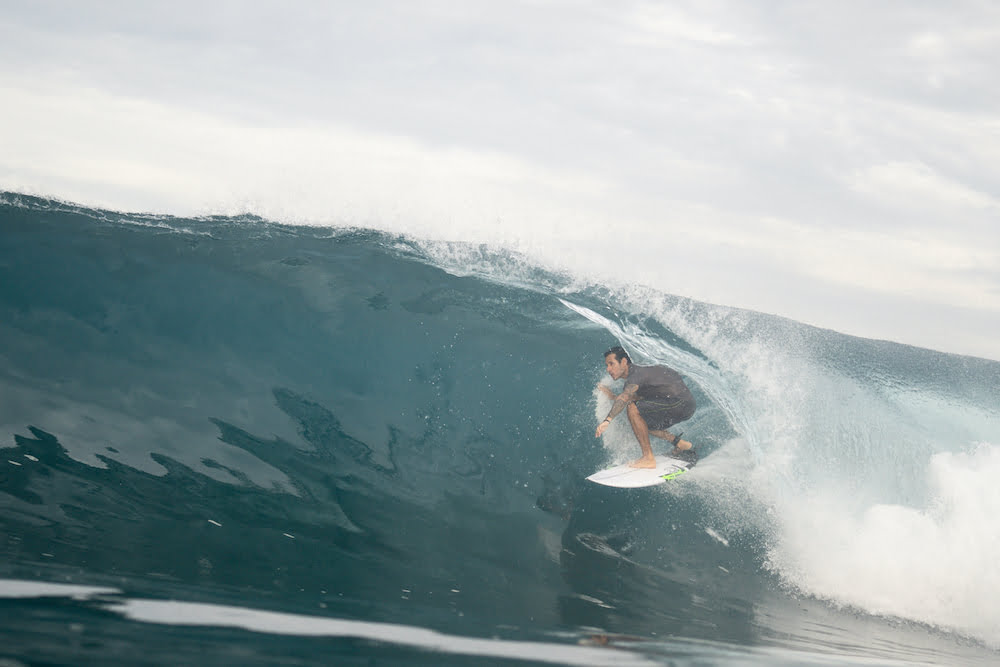 And more photos from previous years: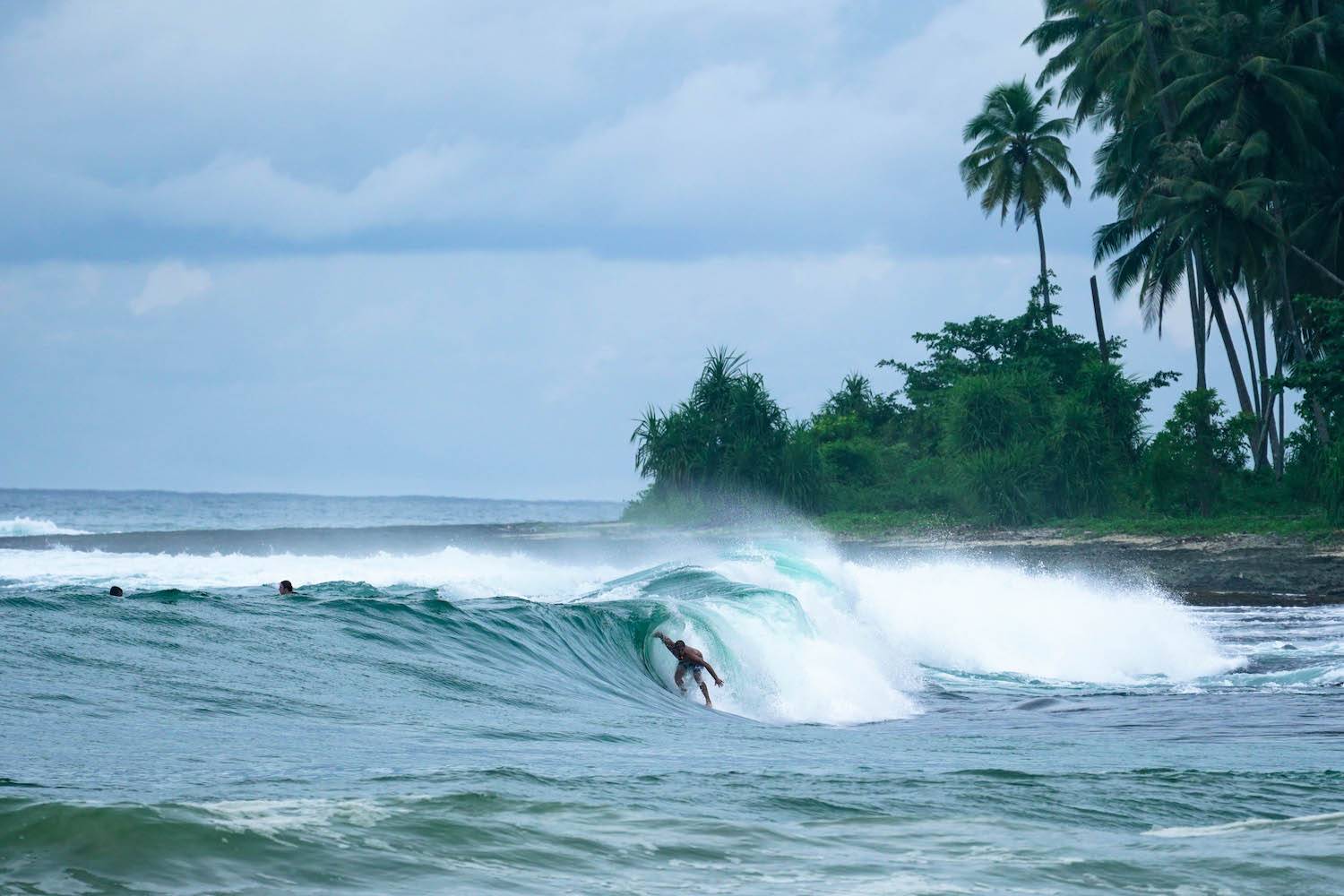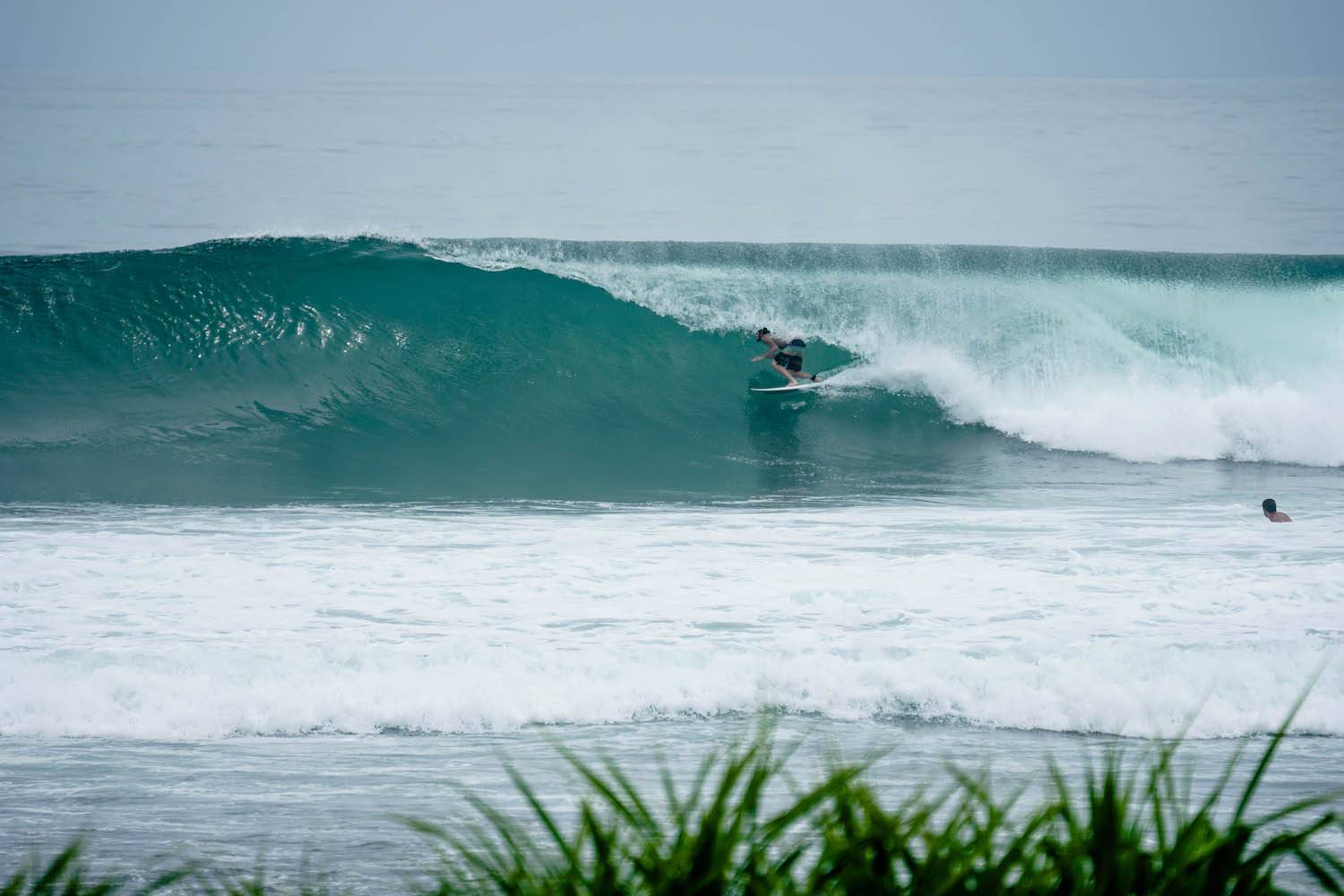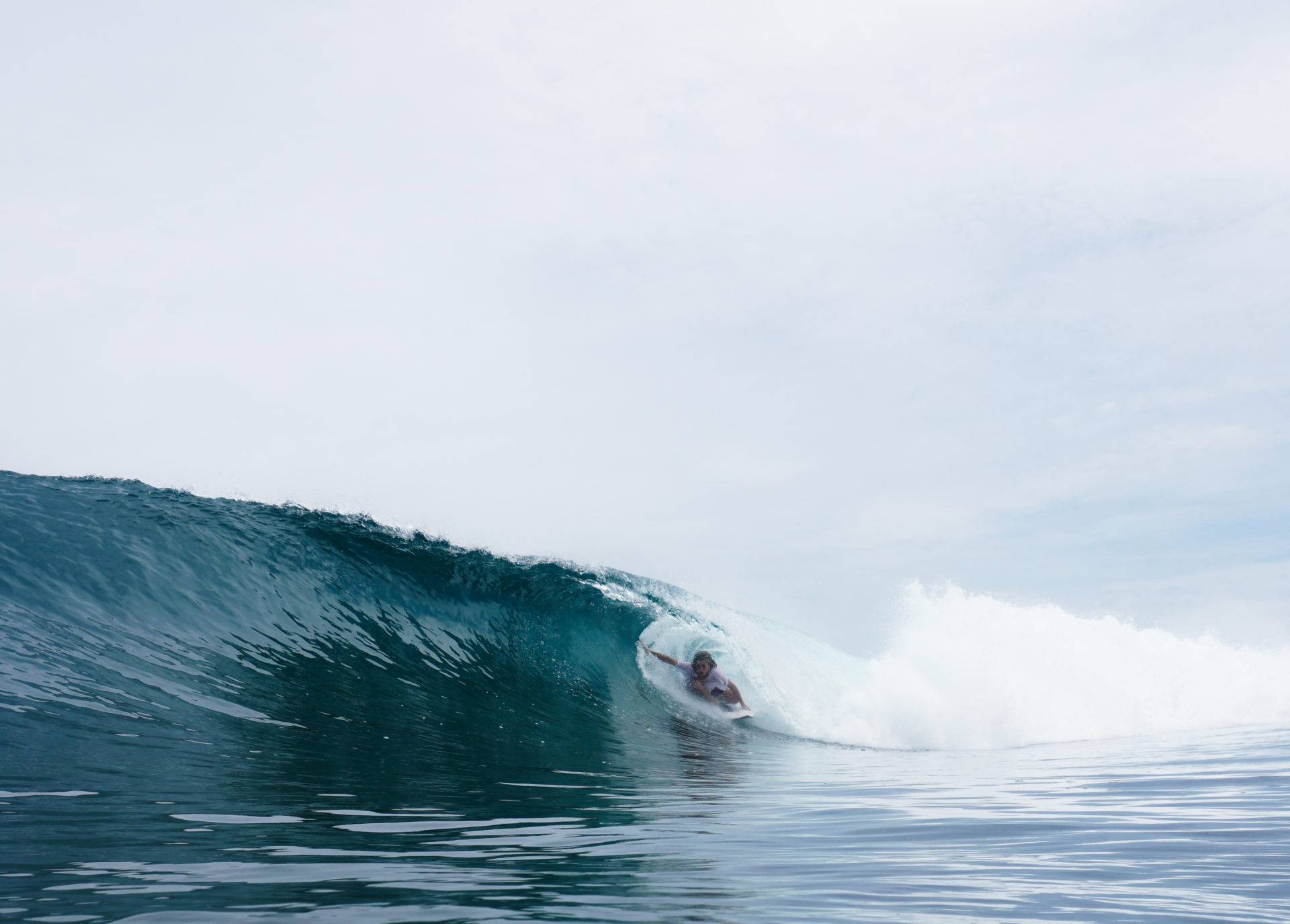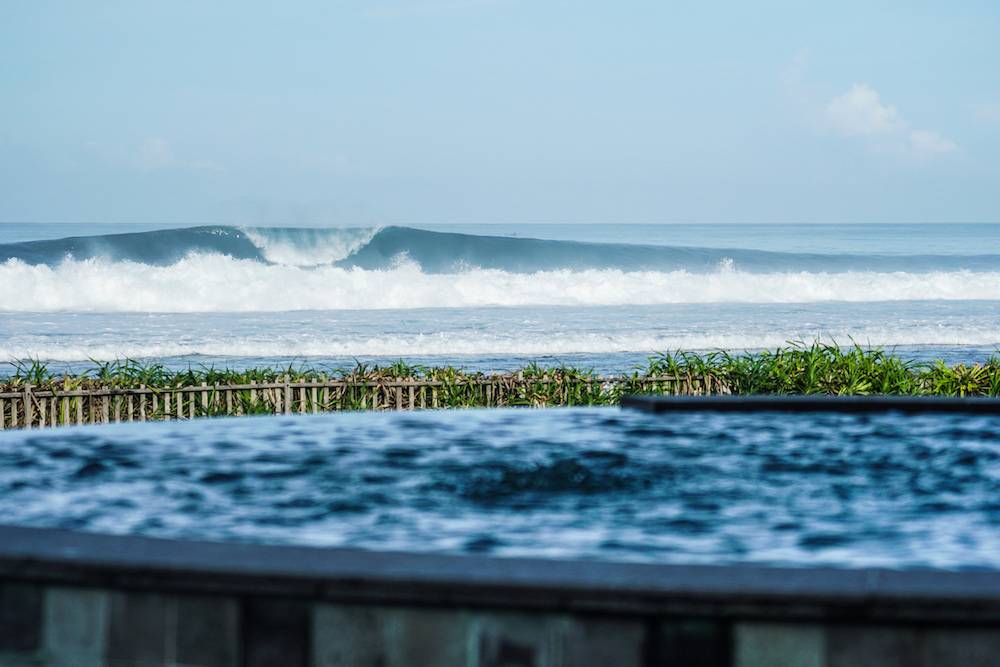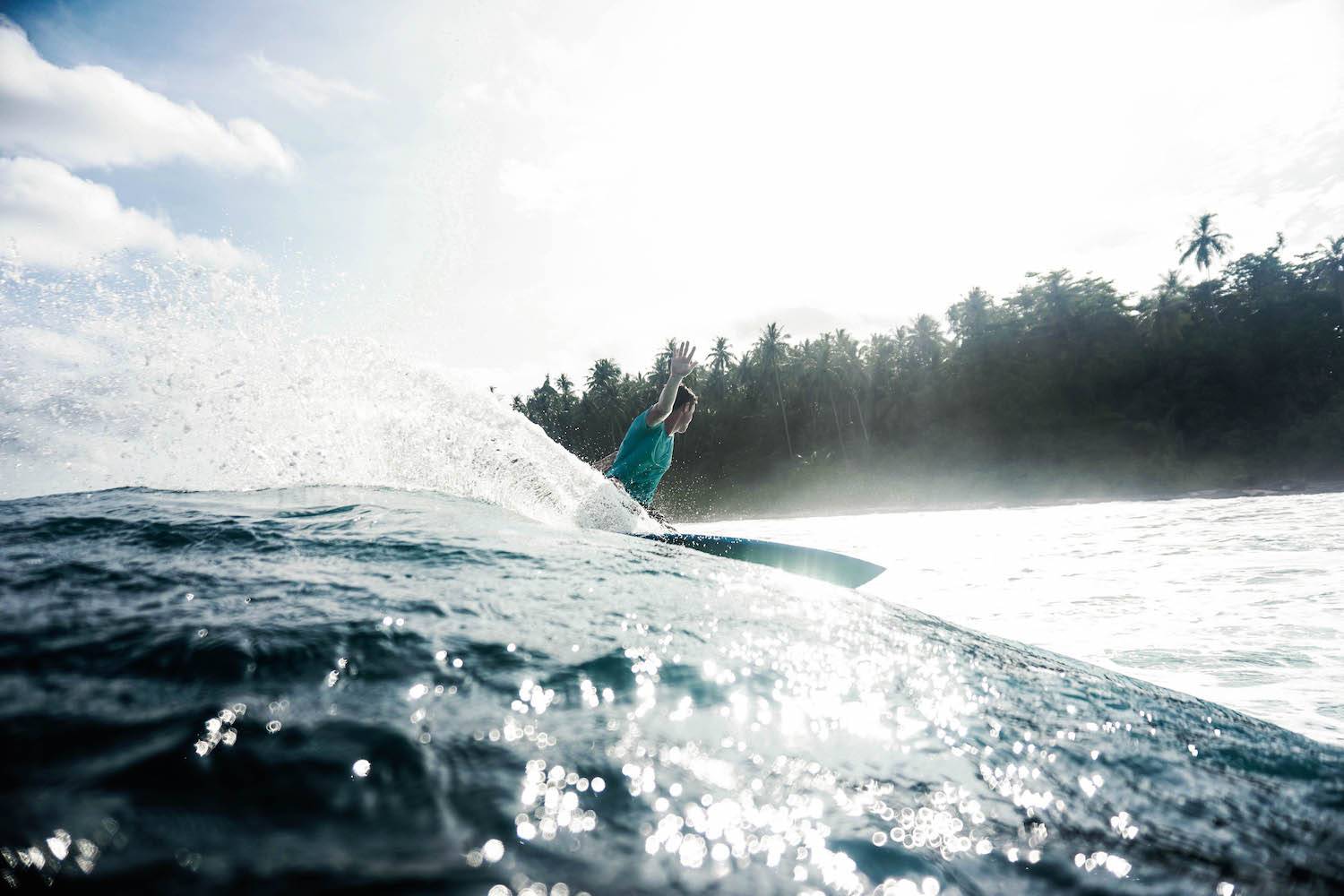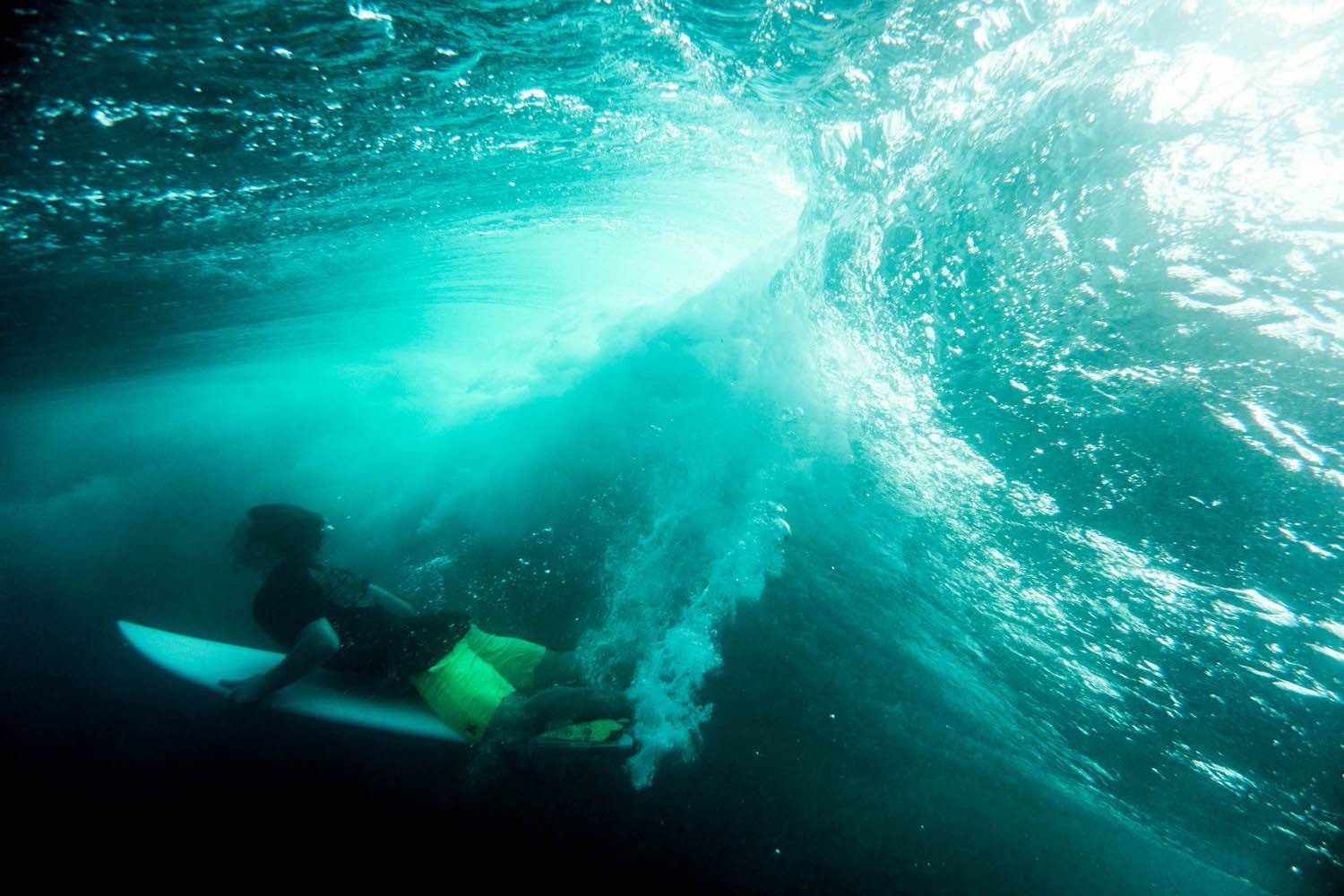 What will a typical day be like?
Our days will be planned according to what the ocean is doing. Therefore, there won't be such thing as a typical day. Every day will be a combination of:
Physical Preparation (Power Surf)
Surfing* (as much as we can)
Breathing techniques
Video Analysis of our sessions 
A unique selection of Surf movies and Documentaries 
Eating WELL (nutritious, healthy and yummy.)
How many people will take part in the retreat?
We welcome a maximum of 12 participants. We will ensure to have an even group in terms of surf levels – which is why we ask you to describe your surf levels and define your expectations for the training in the form below.
Non-Surfers are also welcome to join as there will be plenty of space for all of us at Mahi-Mahi.
---
Prices
| | | |
| --- | --- | --- |
| | Early Bird | Regular Ticket  Sept-Oct 2023 |
| 9-Nights Private Room at Mahi-Mahi Surf Resort | SOLD OUT | US$ 3190 |
LAST MINUTE deal: Bring a friend and get US$ 500 OFF EACH (only for the MAY retreat)
50% deposit is needed to lock your spot, full payment is due 90-days before
Cryptocurrencies are accepted, email info@indosurfcrew.com
What's Included?
9 nights accommodation
3 delicious nutritive meals a day
Healthy snacks and smoothies throughout the day
Daily yoga classes
Daily classes of Power Surf
Video Analysis & Surf Photography
Surf guide knowledge
What's not included?
Flight tickets
Alcoholic beverages
Travel Insurance
Boat rides to Tea-Bags (heavy slab) or Thailand (mushy left) are not included and charged extra US$ 40 per person. It is unlikely we go to these waves for our training.
Dates and Itinerary
How to get there?
You can get to Simeulue via Medan with a one-hour flight departing daily. International flight to Medan departs from Kuala Lumpur, Singapore and locally from Jakarta or Batam.
It is recommended to take an extra night in Medan on the way in to ensure you make it to the morning flight.
When leaving Medan, we recommend booking a flight out at least 3-hours after the arrival time in Medan as delays are common in Indonesia.
We'd be happy to help you find the best options and coordinate with a travel agent if needed.
Extra nights at Mahi-Mahi Surf Resort can be arranged for the price of 200 US$ / night
Limited Space, Reserve Your Spot Now!