- Malukus, Indonesia -
December 1 - 10, 2023

Spots Left: 8
"Macaronis, without the crowd, and a slightly faster first section"
"There's a wave at all tides, glassy days are the norm in December"
-> Join us for transformative 9-days of surfing in the SPICE ISLANDS, practicing the POWER SURF training with Rodrigo Machado.

Our quest to find empty waves has brought us to the only Indonesian island chain in the Pacific. The original Spice islands have waves as good as the Philippines at this time of the year, with ZERO crowds. It has a very short swell season (November - March) and early December is a good bet for the type of waves we are after, glassy days are the norm and spots work on all tides. We will be staying at a beautiful resort located right in front of 3-waves and will be surfing on our own for 8-days, filmed and supported by surf coaching.
This surfing program is designed for:
Intermediate +
You're hooked. You know how to take off, duck dive, turn & paddle confidently. You want to improve your surf techniques. You are fit enough to spend 4 hours in the water and push the limits on steeper takeoffs. You may have been surfing for years but not enough to progress. You feel stuck and want to step up your game.
The listed surf level is the suggested experience level for this retreat.
If you are not sure if this retreat is the right one for you, please fill out the form below with a note, or simply contact us.
The WAVES
Three waves are accessible out front the resort, each wave works on a distinct tide, which means there is always a wave to surf regardless of the tides. Glassy days are the norm in December while the Pacific Ocean start pulsing between November to March.
The main wave that we will surf out the front is a left hander and is described as a similar set up to Macaronis in the Mentawais, with a faster section in the beginning.
Around the corner, traveling by car can be found a couple more waves, expect long walls, ideal to work on surfing techniques.
At this time of the year, we expect an average of 3 to 5 foot swell (shoulder high to overhead). December has been recommended by the host of this place as one of the most consistent time for good quality waves.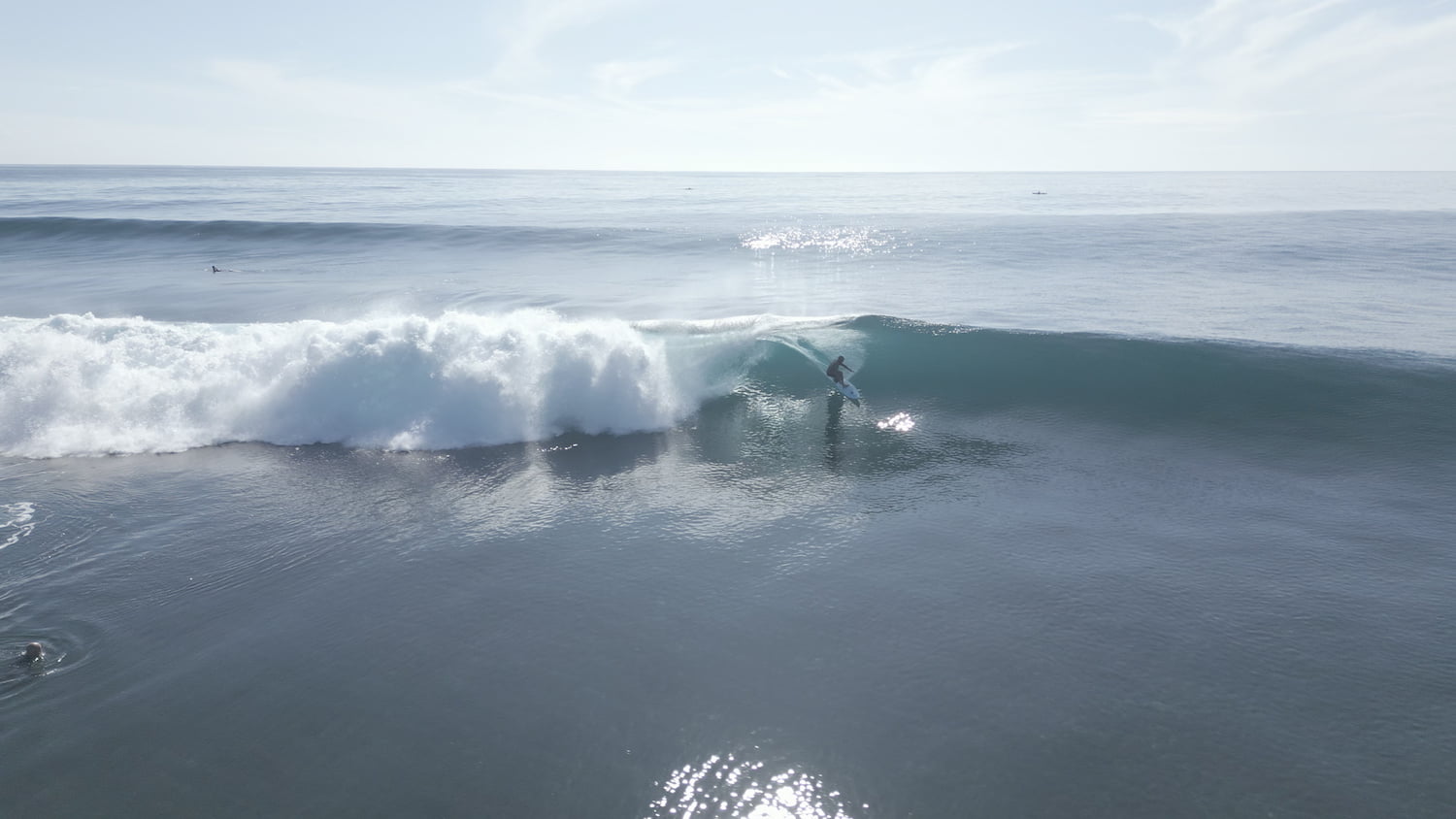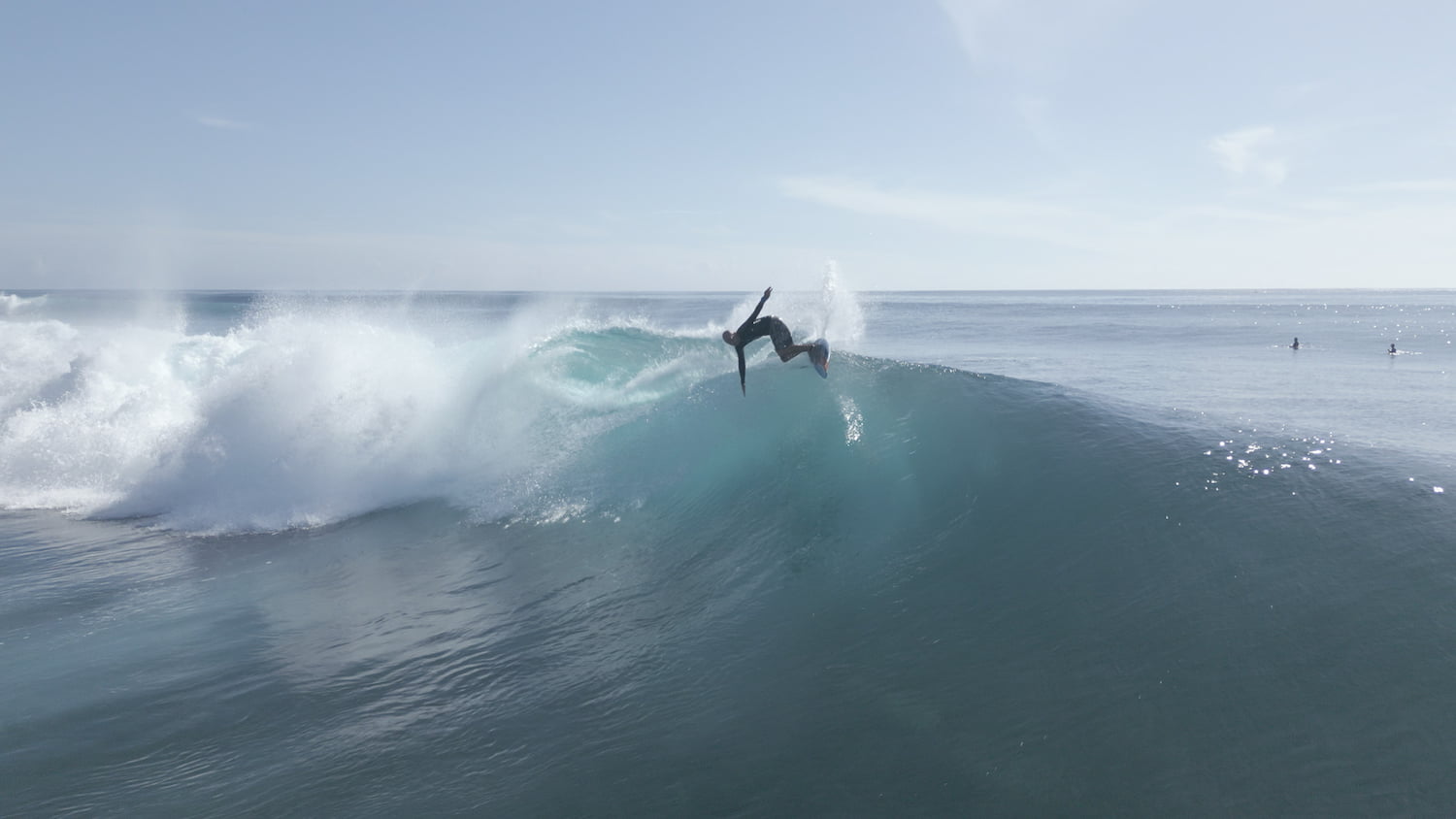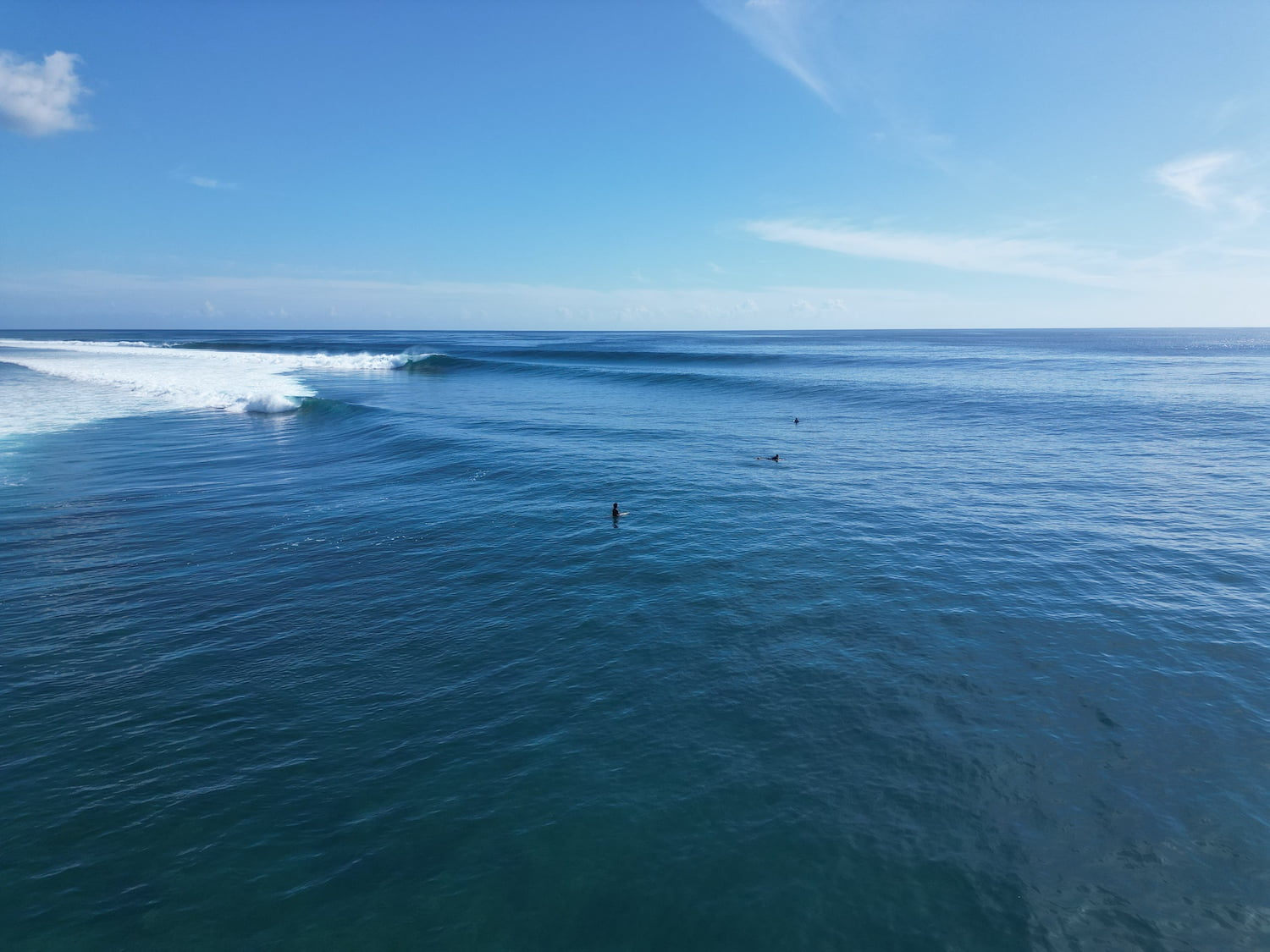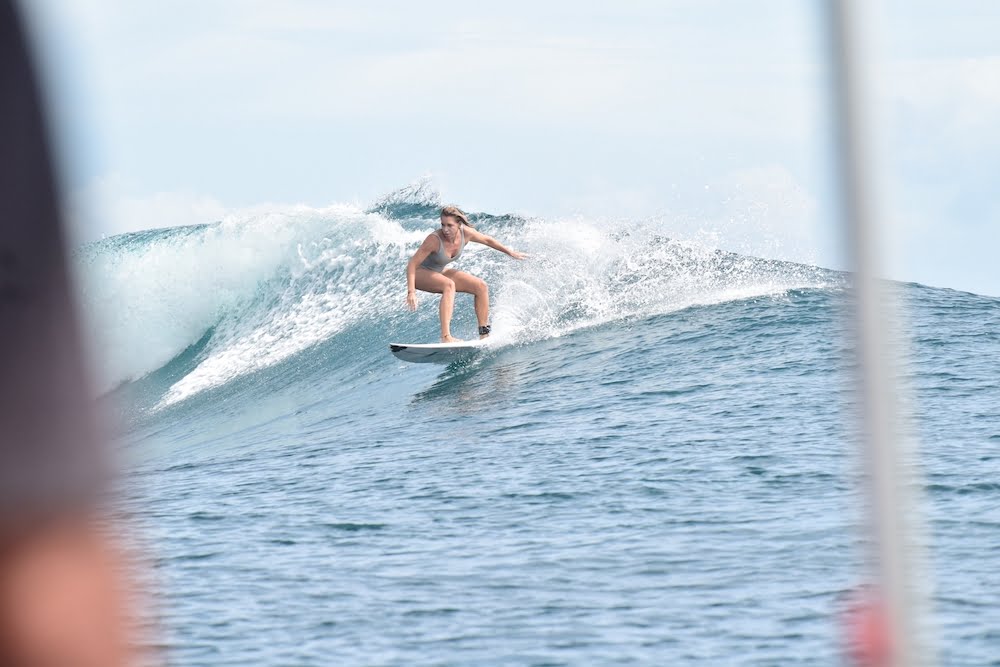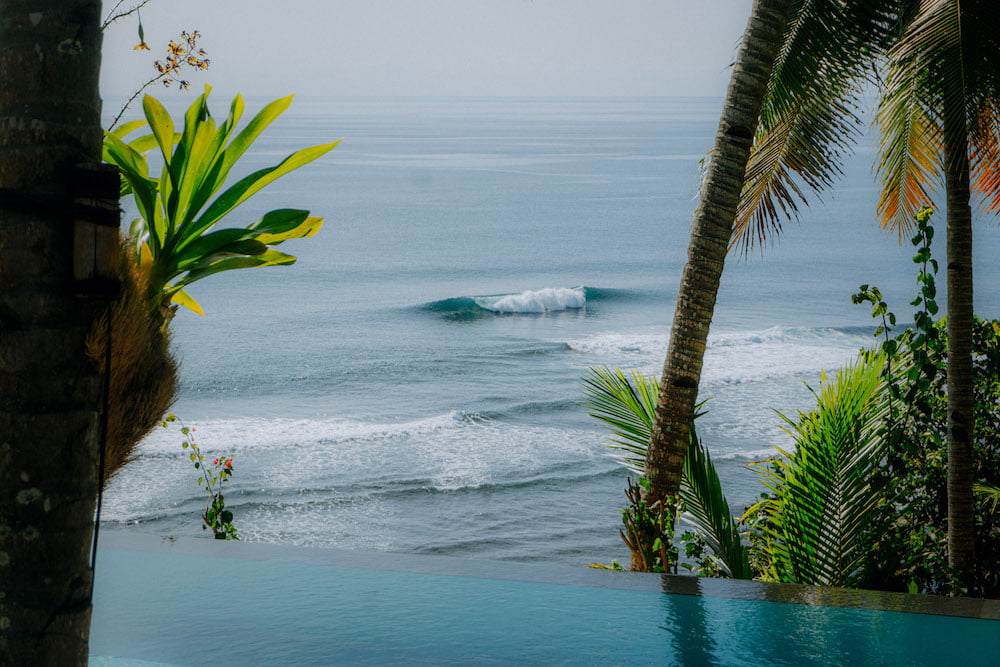 What will a typical day be like?
Our days will be planned according to what the ocean is doing. Therefore, there won't be such thing as a typical day. Every day will be a combination of:
POWER SURF morning routine
Surfing (as much as we can)
Skate practice & POWER SURF technical training on smooth star surf trainers
Breathing techniques & Mindfulness
Restorative yoga
Video Analysis of our sessions 
Eating WELL (nutritious, healthy and yummy.)
How many people will take part in the retreat?
This retreat is limited to 8 participants to keep the experience exclusive and maximizing wave count.
We will ensure to have an even group in terms of surf levels – which is why we ask you to describe your surf levels and define your expectations for the training in the form below.
Non-Surfers partners are also welcome to join.
Price
December 2023  ( in twin shared room )
US$ 4950
What's Included?
9 nights accommodation in twin shared room (photo display below)
Airport pick up
3 delicious nutritive meals a day
Healthy snacks and smoothies throughout the day
Daily yoga class
Daily classes of Power Surf & Skate practice
Video Analysis & Surf Photography
Surf guide knowledge
What's not included?
Flight tickets
Alcoholic beverages
Travel Insurance
Extra day trips excluded of surf schedule (IE. diving, fishing..)
Dates and Itinerary
How to get there?
From Jakarta, though early morning flight, arrival in the afternoon at the retreat
From Bali, transiting one-night in Manado
All information on how to get there will be sent to you upon confirmation of your reservation. We will also help you with your itinerary.
Reserve Your Spot!
The Crew
Rodrigo Machado – Surf Coach and Founder of the Power Surf Training

Rodrigo is a Brazilian surfer and founder of the POWER SURF method. Throughout his 25-years of surfing experience, he has deepened his teachings in the art of 'Surf Hacks' throughout 4 major pillars that are Physical, Technical, Tactical and Psychological. The POWER SURF is born from his practices of yoga and self-knowledge, the art of breathing and meditating, natural gymnastic and capoeira acrobatic movements. Rodrigo teaches surfers looking to perform better from intermediate to advanced levels of surfing. The POWER SURF method is now practiced internationally supporting thousands of surf athletes in achieving their full potential.

Uriel – Ocean Film-Maker

Uriel started surfing in the French Basque country where he was born 33 years ago. Traveling with the bare minimum to stay stoked (a camera, surfboard, and yoga mat), he has spent the past 7 years "chasing waves and light" in Indonesia. His mission is to protect the Oceans and encourage conscious behaviors on our planet through creativity and art. He designs surfing journeys for every surfer, from beginner to advanced, the way he knows it best: around pure spots in beautiful nature, weaving the practice of surfing with his passion for self-connection, meditation, and yoga. And, when waves are pumping, he will be swimming out there with his camera, making sure to get the shots. Uriel has also started a new surf documentary series called Surfers Dharma, featuring water people and surfers who are committed to sharing their gifts with the World by living their purpose.
Join Our Crew!
Accommodations
Somewhere in the SPICE Islands
A hidden gem far from the bustle and crowds of this world. It is situated in a truly unique location with the warm waters of the Pacific Ocean to its east and undulating evergreen hills to the west. The resort is surrounded by lush tropical forests with coconut plantation, ancient mango trees and three magnificent limestone caves. The architect-designed thatched private vilas are nestled amongst the trees on the gentle slopes facing het blue Pacific Ocean. Enjoy the breathtaking and endless sea views and the sound of tropical breezes playing in the trees, calming the senses.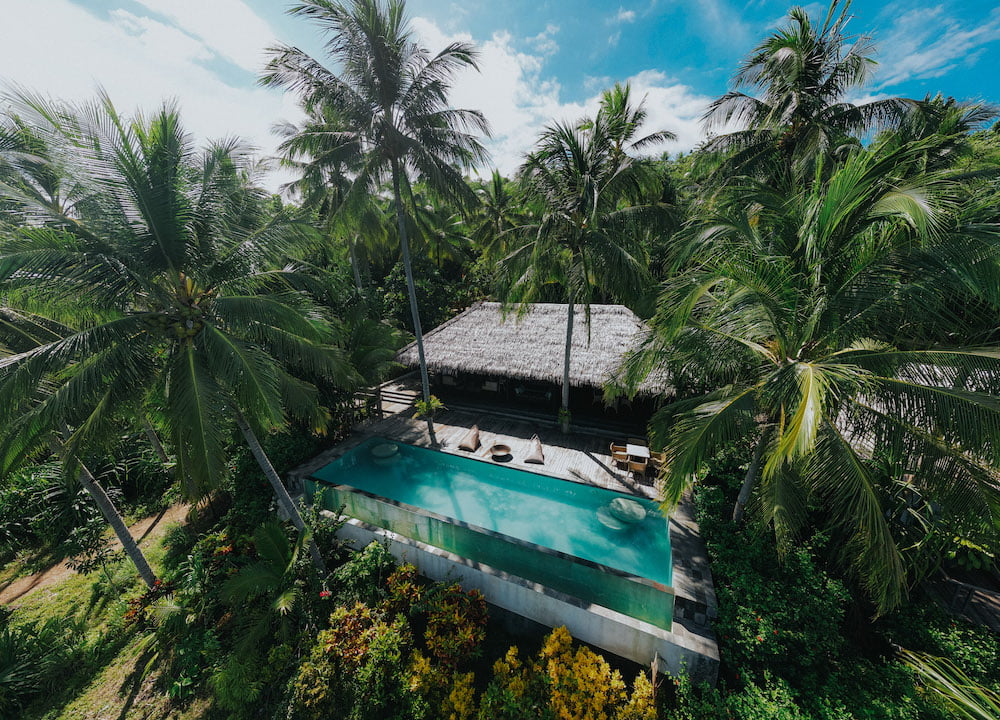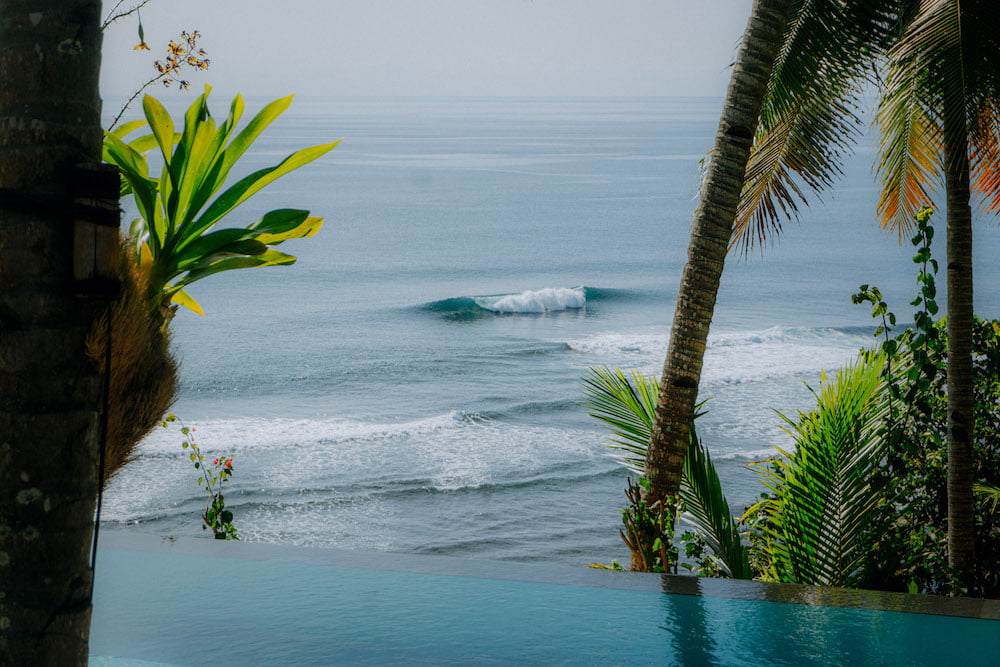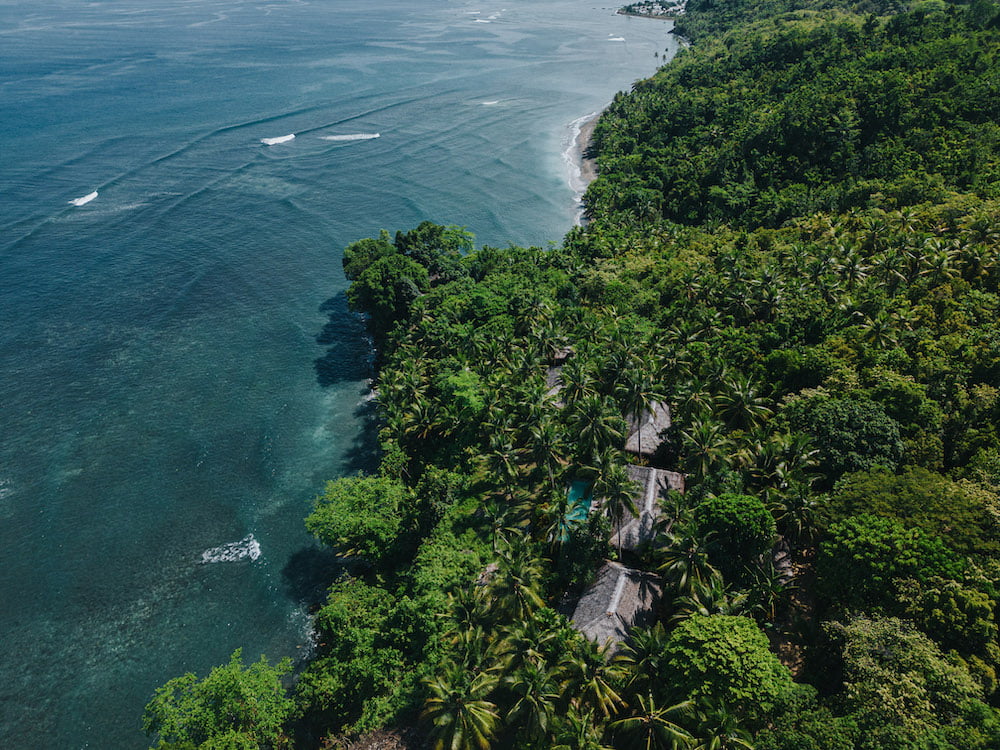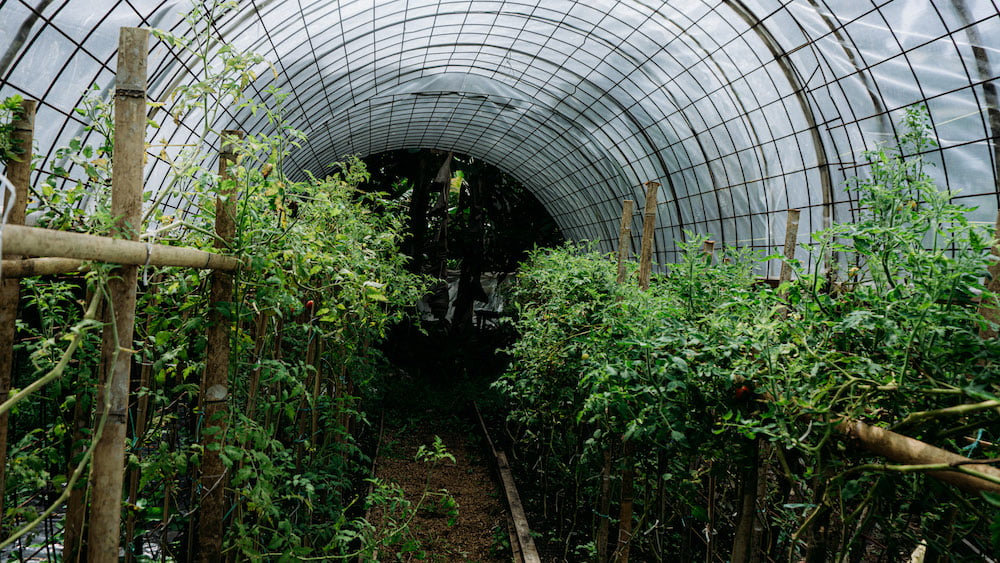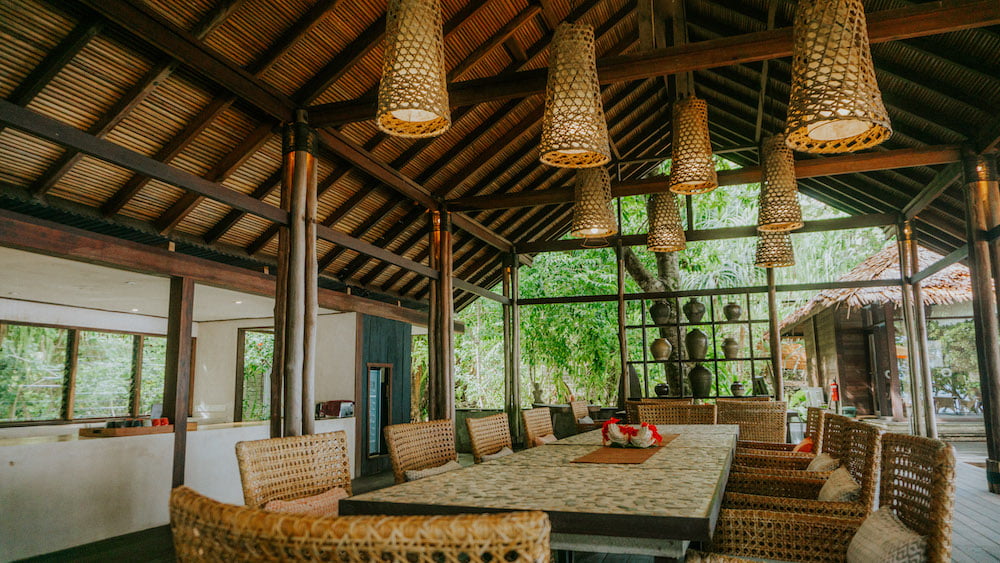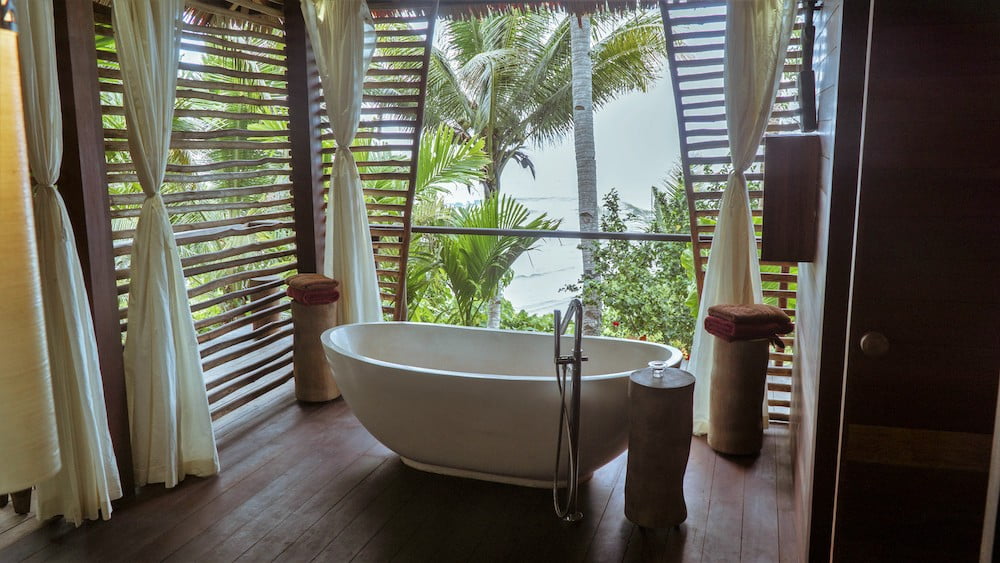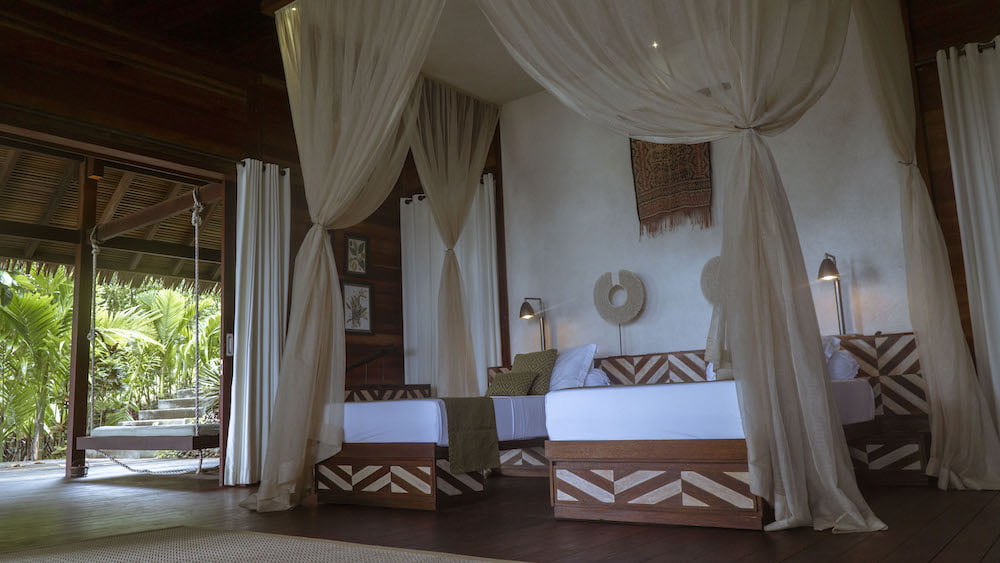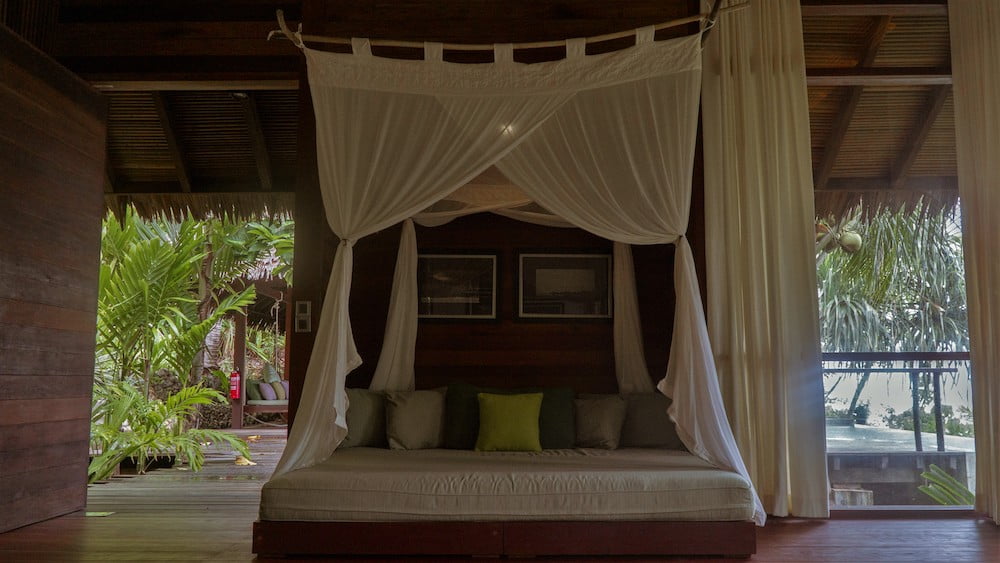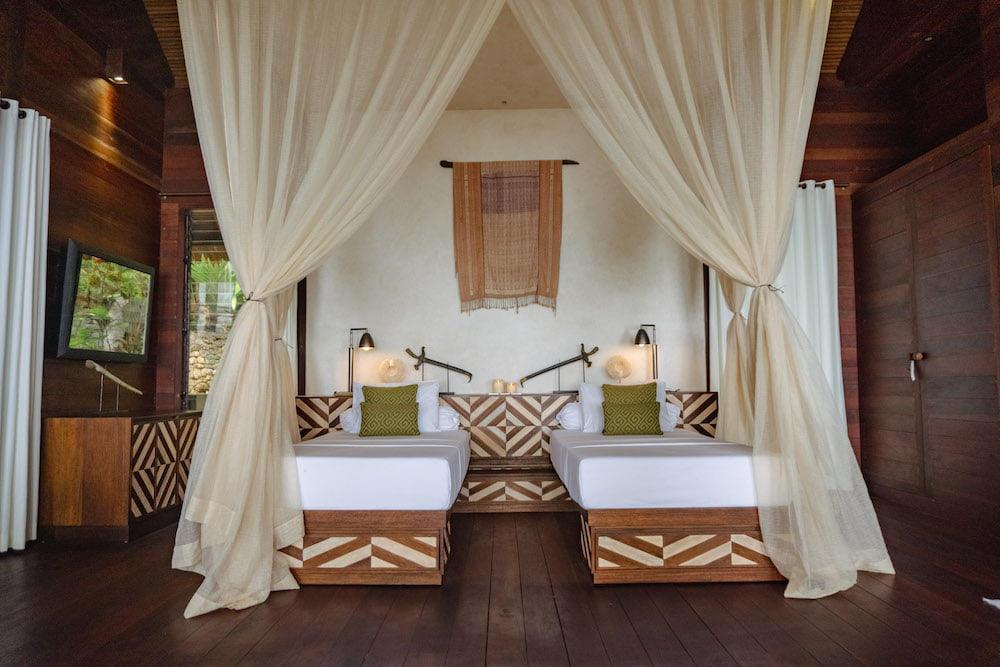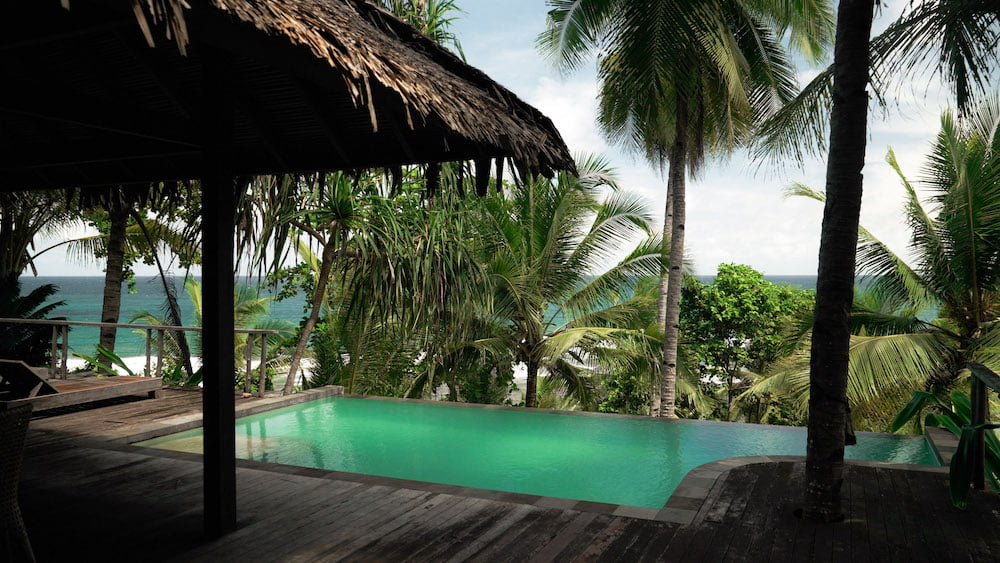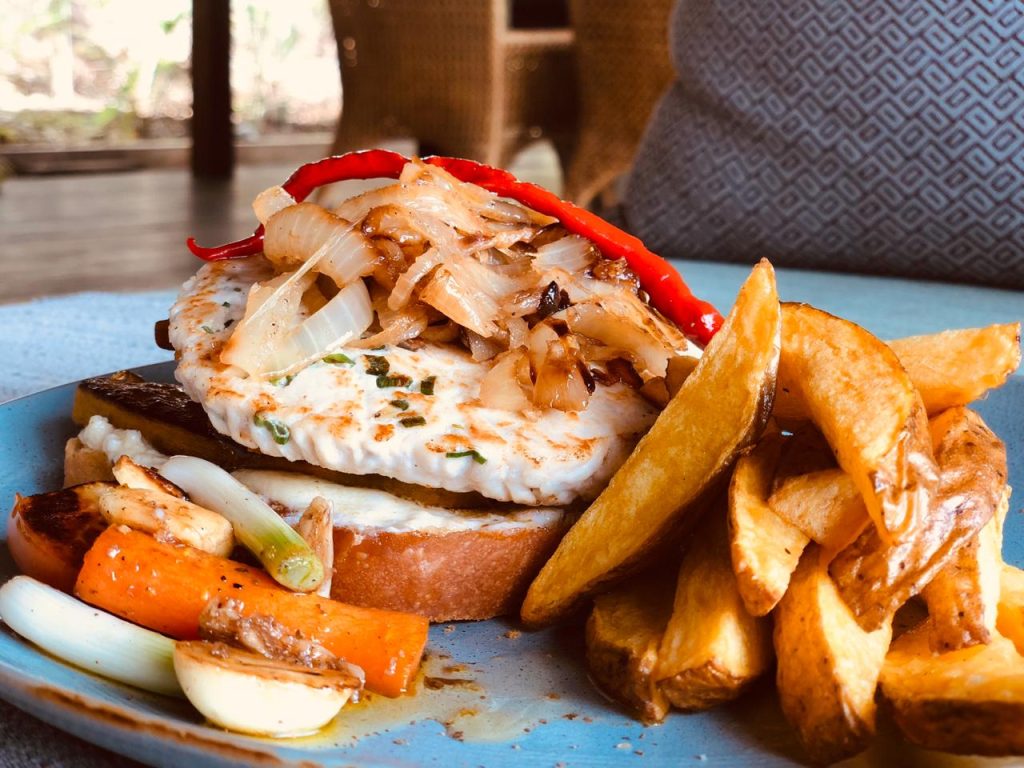 Secure Your Space
Limited Space, Reserve Your Spot Now!