September 12 - 22, 2019
Rote, Indonesia
This is more than a surf trip.
This is a transformative experience, doing what you love most, surfing.
7 and 10 Days Retreat Available - Beginners, Early Intermediate and Advanced Intermediate Surfers Welcome
Life comes in waves. Sometimes the ride is smooth, other times we fall. Enjoying the fall and looking for an always better wave. We learn by doing, failing and learning from our falls. Practicing conscious growth associated with a good physical preparation can be a game changer for your surf and your everyday life.
We have gathered here Top Level surf-coaches and multi-disciplinary instructors in different fields of the body and mind. After 10-days, your surfing will be taken to the next level and our training will impact positively the rest of your surf routine for years to come. You will also connect with incredible people, feel inspired and build new friendships for life.
This program is designed for Beginner to Intermediate surfers
Limited Space, Sign Up Now!
What to expect?
IMPROVE your surfing as you would in 365-days!
BE TAUGHT by World-Class instructors.
LEARN AND INTEGRATE the benefit of POWER SURF into your surfing.
BRING BACK professional photography of yourself surfing
STAY at an one of most magical locations of Indonesia.
SAVOUR delicious nutritive meals organically grown from the garden.
DANCE during a full moon party organised exclusively for the retreat..
MEET inspiring and like minded people.
LEARN HOW to ride the waves of life!
---
POWER SURF & YOGA – a continuous flow to make us surf better.
POWER SURF – While most of us may not be familiar with this discipline, it was born and inspired by the practice of 'GINASTICA NATURAL'. Power Surf is a physical flow that can look like a fusion of capoeira, martial art, and yoga. WQS' pro surfers have also integrated this practice into their training. (see below Rodrigo giving a private training to Johanne Defay #5 on the WCT)
It has been initiated by Rodrigo Machado and designed for surfers' to assimilate surf techniques and make them easy for the body and mind to remember so it becomes instinctive while surfing.
YOGA – We will practice yoga daily – exploring different types of yoga practices to relax the body after surfing but also to prepare your body to surf, avoiding injuries and enhancing your flexibility and strength.
What is ecstatic dance?
The ecstatic dance will be an exclusive addition to the Rote Conscious Surf Retreat and will be happening on the full moon of the 14th of September. Ecstatic dance is an expression of the body through music. We found this practice to be as medicinal as surfing for the positivity it brings to life. Ecstatic dance is all about freedom and expression through a continuous flow, restorative for the body and mind.
Register Now!
The Crew
Rodrigo Machado – Surf Coach and Founder of the Power Surf Training

Rodrigo is a Brazilian surfer and founder of the POWER SURF movement. Throughout his 20-years of surfing experience, he has deepened his teachings in the art of 'Surf Hacks' throughout 4 major pillars that are Physical, Technical, Tactical and Psychological. The POWER SURF is born from his practices of yoga and self-knowledge, the art of breathing and meditating, natural gymnastic and capoeira acrobatic movements. Rodrigo teaches surfers looking to perform better from intermediate to advanced levels of surfing. He now lives in the Bask Country, working as a surf-coach at Pukas Surf Eskola and also performs physical surf training at Hurley Surf Club.

Nina – Yoga Teacher, Dancer, Surfer & Student of Life

Bali based with Italian roots, is living the Indo dream between waves and spiritual journey.  Since her young adulthood, she has been dedicated to her personal discovery, connecting with people, spreading love and light wherever she goes. She believes in every form of love and deeply passionate about inspiring others to live in the present moment, in alignment with their intuition and explore their true self.

Certified in Ashtanga and Hatha based Vinyasa and In Kundalini Yoga at the foothills of the Himalaya and Goa, on the mat she teaches an Hatha-Vinyasa Flow and Restorative yoga inspired by the Tantric tradition, based on alignment and awareness with sequences that integrates breathing, asana, kriyas and meditation. Encouraging the exploration of physical and subtle bodies to manage your energy, recover quicker, be mentally focused and connected with your inner self…ready for the next surf session .The aim is to elevate people consciousness and spiritual connection with nature with what she like to call the wild side.

Uriel – Ocean Cinematographer

Originally from the French Bask country, Uriel has been spending his past 5-years in Indonesia, "chasing waves and light". Traveling with the bare minimum you need to stay stoke: a camera, a surfboard and a yoga mat. His mission is to bring awareness to our Oceans and more consciousness to our planet, through creativity and art. And when waves are pumping, he'll be there sitting in the water waiting for you to exit the barrel.
Sign Up Now!
Accommodations
Utopia - Alternative Surf Accommodation
http://www.utopiarotelodge.com/
Nestled atop a hill, view on the ocean and 10-mins from the surf break of T-Land, Utopia is a surf eco-retreat like very few in the World.
At Utopia, everything is run with a full focus on environmental responsibilities. The outdoor private suites provide a unique feeling of being in total immersion with nature while in a comfy room. Each lodging has its own balcony with ocean view and bathrooms, with biodegradable toilets to add to the cycle of life.
Utopia is powered by solar energy and its kitchen by plants coming from its organic garden. From breakfast to dinner, each dish is a yummy and healthy surprise. You can read more in details about Utopia, here.
The rooms displayed on the photos are the private suites that will be shared between 2 to 3 people. Spacious bungalows are also being built at the moment and will be shared between 2 people.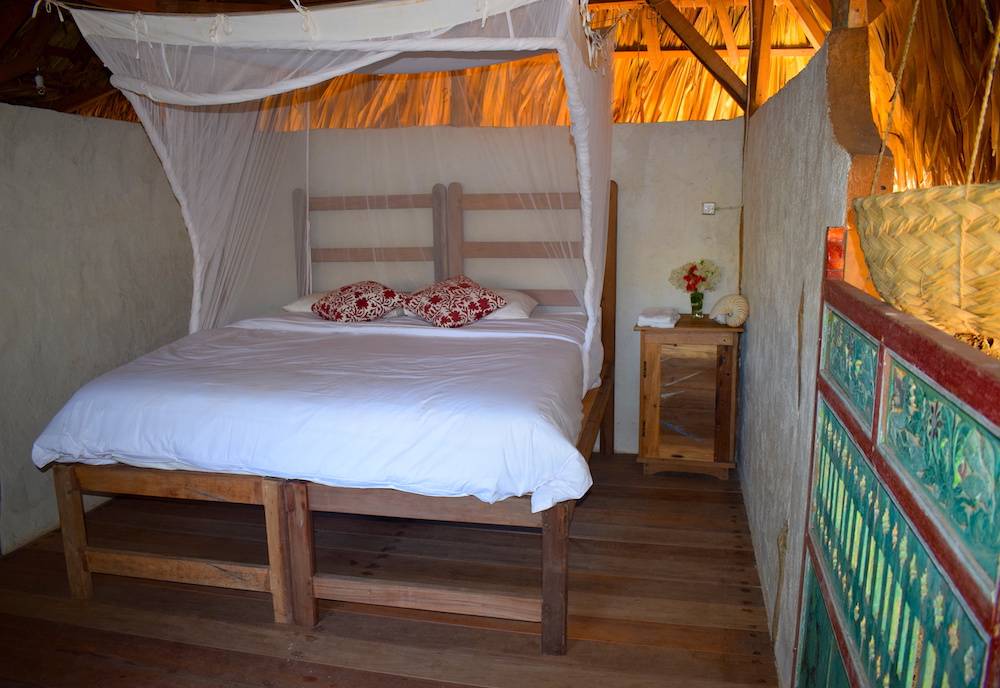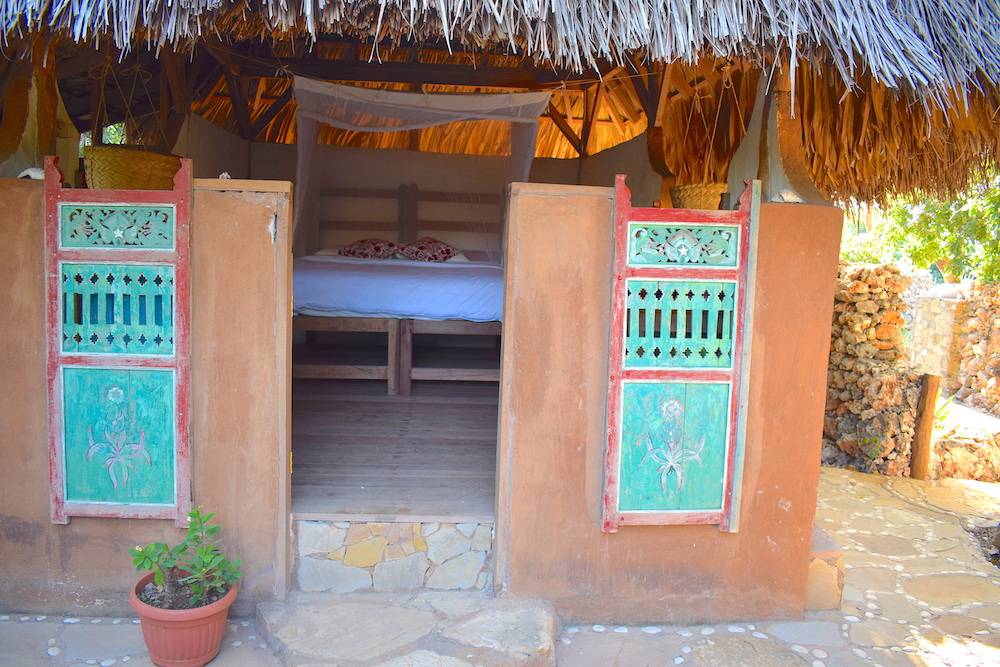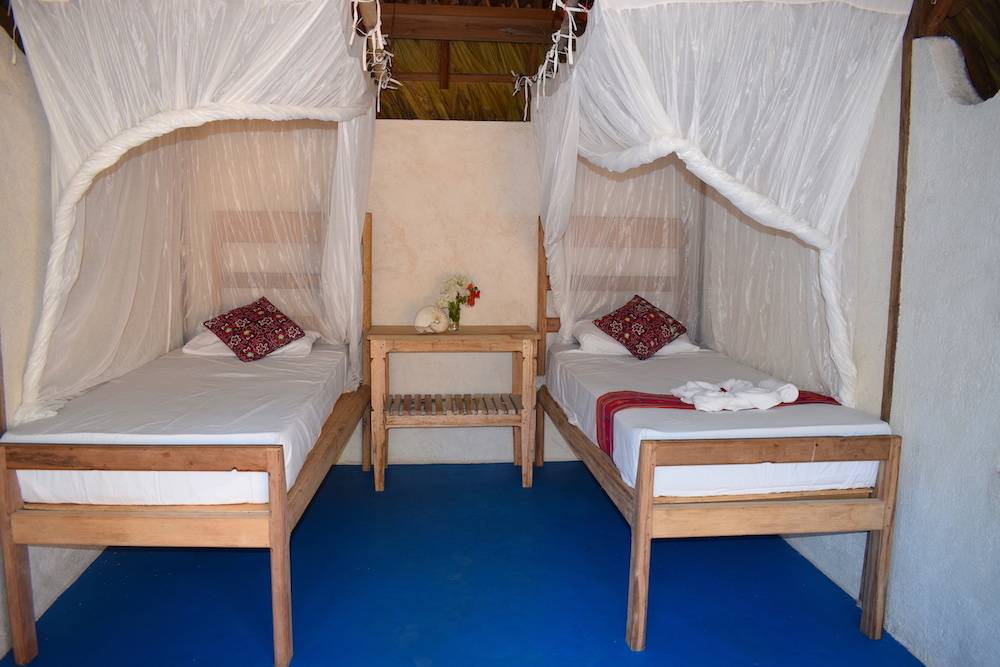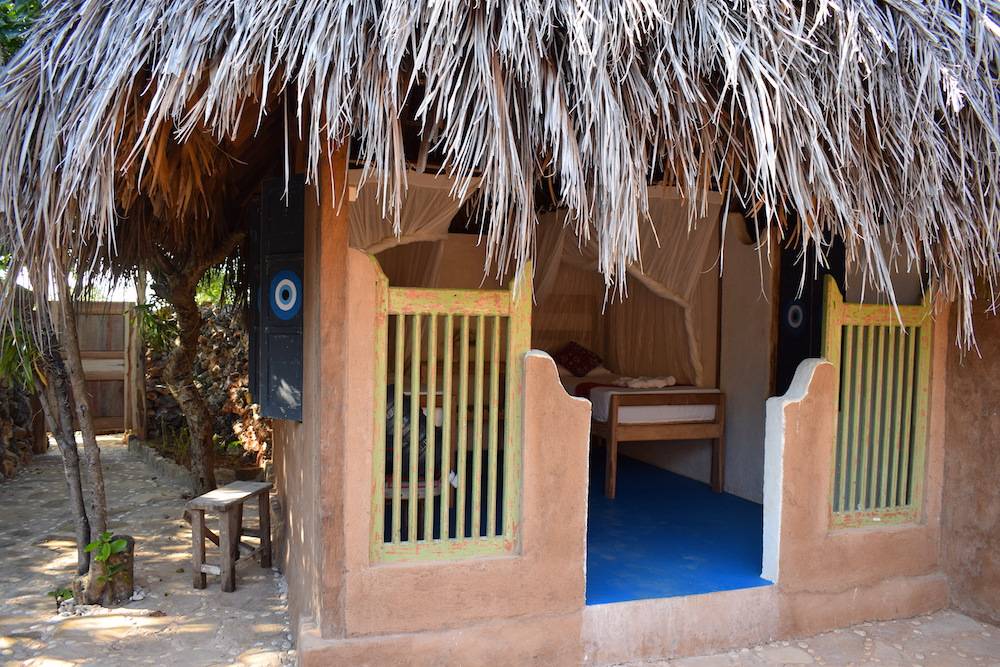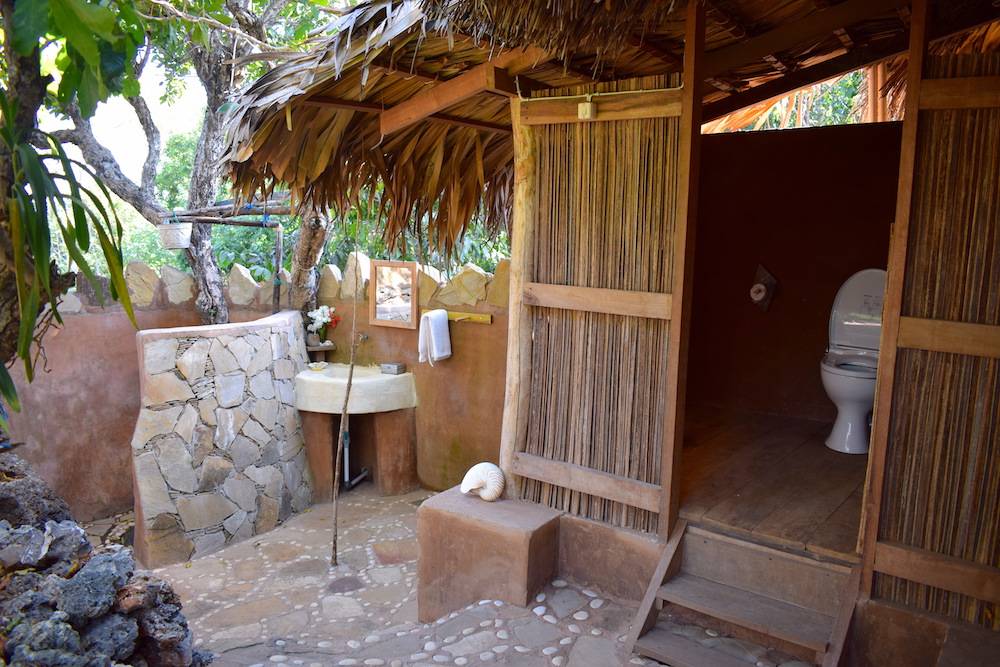 Secure Your Space
Surfing Rote in September
September is usually one of the best time of the year to make sure to have epic conditions while having passed the peak season of July / August. Off-shore winds blows on T-Land all day and crowds are lesser.
T-Land is a world-class left-hander wave, peeling over 300 meters. This is a perfect wave to practice for intermediate surfers as it gathers all kind of different sections, from long rippable walls that can also be surfed on longboards to barrel sections when condition aligns.
We will also do missions to the outer islands to surf empty waves if the conditions allow us to do so.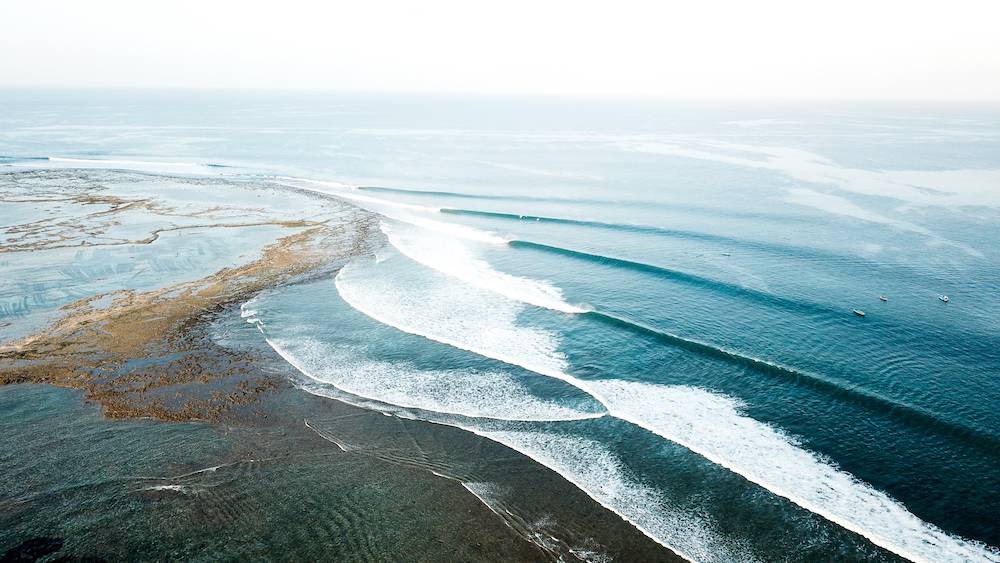 ---
How will a typical day be like?
Our days will be planned on what the ocean is doing. Therefore, there won't be such thing as a typical day. Every day will be a combination of:
Physical Preparation (Power Surf)
Surfing* (as much as we can)
Rest and care through Yoga and Massages
Video Analysis of our sessions 
Acro-yoga Initiation
A unique selection of Surf movies and Documentaries 
Eating WELL. Nutritious, healthy and yummy – locally grown in Utopia's organic garden.
We will also have a FULL MOON party with Ecstatic Dance led by Nina.
Prices (Payments Organised by Utopia Rote)
| | |
| --- | --- |
| | 10-Days Retreat Ticket Price |
| Open Air Shared Bungalow (2-people per bungalow – attached bathroom) | US$ 2200 |
| Open Air Shared Suite (2-people per suite) – 1x king bed / 1x single bed – first come, first served | US$ 2400 |
| Open Air Private Bungalow | US$ 2600 |
| Open Air Private Suite | US$ 2800 |

* Double occupancy in Private Suite or Bungalow 10-days: extra 1,500 US$
* The fee for kids below 6 years-old is 50 US$ / day. Children below 16-years old can enjoy a 200 US$ discount on any of the listed prices.
What's included?
10 nights accommodation*
3 delicious nutritive meals a day
Healthy snacks and smoothies throughout the day
Daily yoga classes
Daily classes of Power Surf
Video Analysis & Surf Photography
1x Thai Yoga Massage per person
What's not included?
Flight tickets
Boat Trip to the outer islands (extra)
Alcoholic beverages
Travel insurance
Dates & Itinerary
Retreat starts on the 12th of September 2019 & Ends on the 22nd of September
How to get there?
Daily morning flights depart from Denpasar Bali that makes you arrive in Rote in the afternoon after a quick transit in Kupang. Return takes longer as the connection in Kupang is longer.
Do you feel like joining? Fill the form below and tell us a bit more about yourself 🙂
Limited Space, Reserve Your Spot Now!