August 29 - 10, 2019
Mentawai, Indonesia
Learn to Perform Advanced Surf Manoeuvres.
This surf-coaching trip is designed for intermediate to advanced surfers who want to gain more confidence in getting tubes and performing advanced surf manoeuvres. Surf Coaching will be taught by Rodrigo Machado - founder of the Power Surf practice.
Through video analysis, we will identify your wrong habits and correct them by repeating Power Surf movements on board and build muscle memory.
https://www.instagram.com/p/Bz5bD0Xl3D4/
This program is designed for Intermediate to Advanced surfers
Limited Space, Sign Up Now!
MENTAWAIS in September
September in the Mentawais is considered as the high season in Indonesia. This is a time of the year where swells come consistently. We expect our average surf day to be around 6-foot walls on the wave. We will be aiming for more advanced waves like Rifles, Bank Vaults, Hollow Trees but surf a variety of waves depending on the swell and wind forecasts.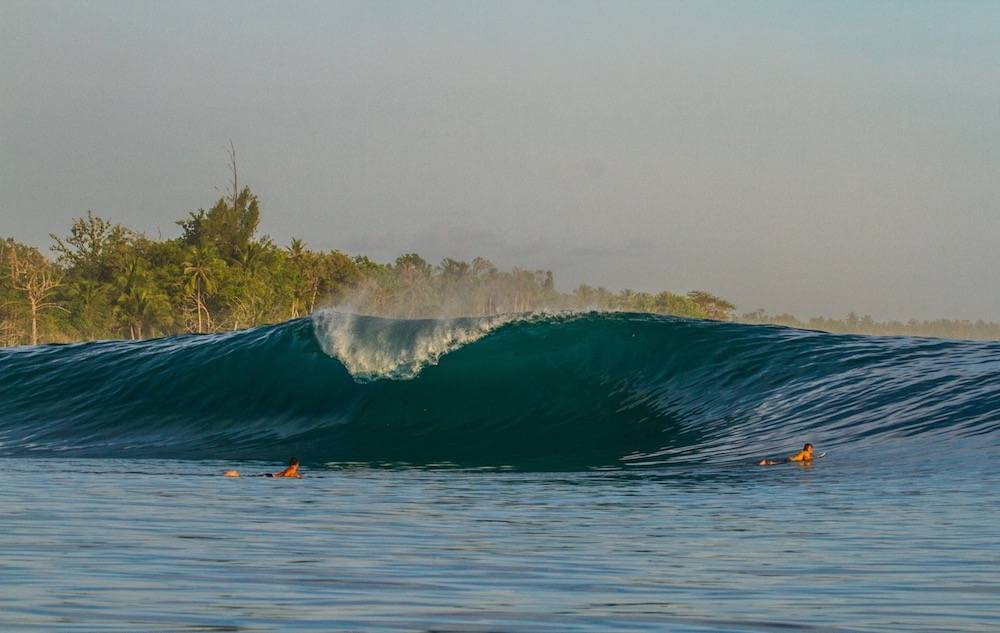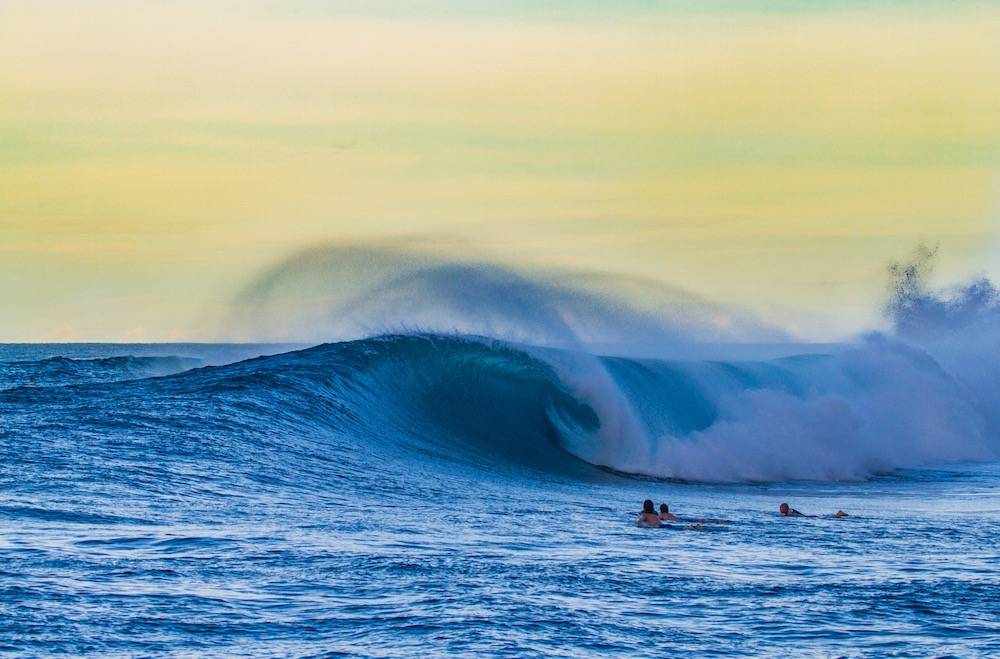 ---
Register Now!
The Crew
Rodrigo Machado – Surf Coach and Founder of the Power Surf Training

Rodrigo is a Brazilian surfer and founder of the POWER SURF movement. Throughout his 20-years of surfing experience, he has deepened his teachings in the art of 'Surf Hacks' throughout 4 major pillars that are Physical, Technical, Tactical and Psychological. The POWER SURF is born from his practices of yoga and self-knowledge, the art of breathing and meditating, natural gymnastic and capoeira acrobatic movements. Rodrigo teaches surfers looking to perform better from intermediate to advanced levels of surfing. He now lives in the Bask Country, working as a surf-coach at Pukas Surf Eskola and also performs physical surf training at Hurley Surf Club.

Uriel – Ocean Cinematographer

Originally from the French Bask country, Uriel has been spending his past 5-years in Indonesia, "chasing waves and light". Traveling with the bare minimum you need to stay stoke: a camera, a surfboard and a yoga mat. His mission is to bring awareness to our Oceans and more consciousness to our planet, through creativity and art. And when waves are pumping, he'll be there sitting in the water waiting for you to exit the barrel.
Sign Up Now!
Accommodations
King Millenium
http://surfingmentawai.com/surfing-mentawai-ing.html
The King Millenium I is a 20m long boat with a 6m beam that has an average cruising speed of 10 knots. It was designed and built in Indonesia by surfers for surfers to sail confortably and safely, with different deck and chill areas to spread the guests and breath in the amazing sunrises, sunsets and views of firing waves while you sip on a good sumatran coffee or a cold Bintang.
It has 3 double rooms and a 4 person room with air conditioning, ample single beds and individual cupboards. The top deck features a wide living room with dining table, comfy couches, air conditioning, TV, DVD and stereo. The kitchen is fully equipped and the bathroom is ample. There's also a nice lounge deck area from which to watch the
waves. The boat also has a little auxiliary dinghy to ferry clients between the boat and the waves, to take pictures, etc.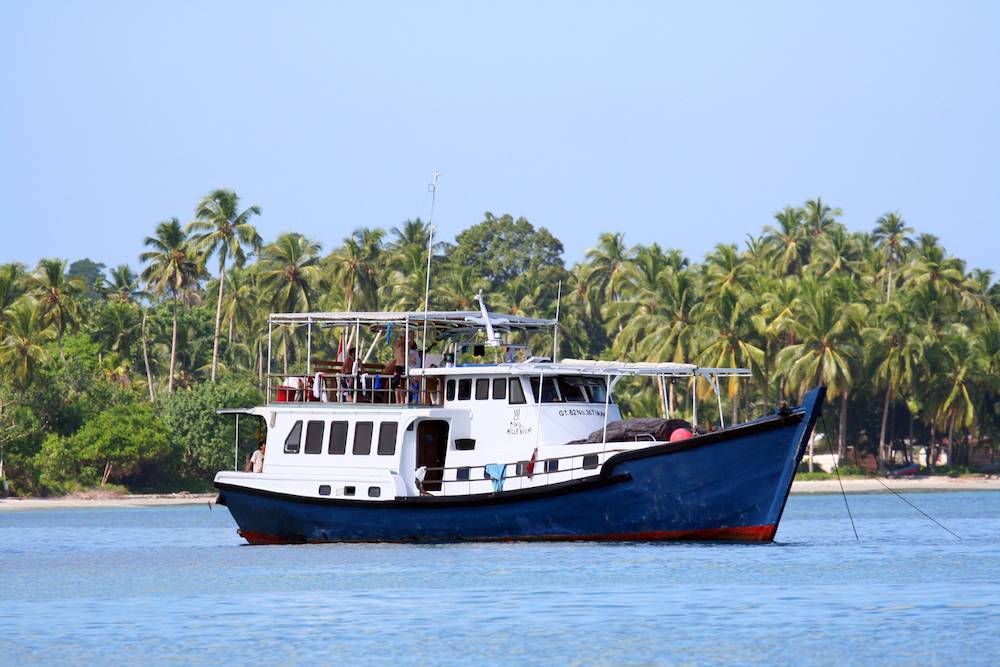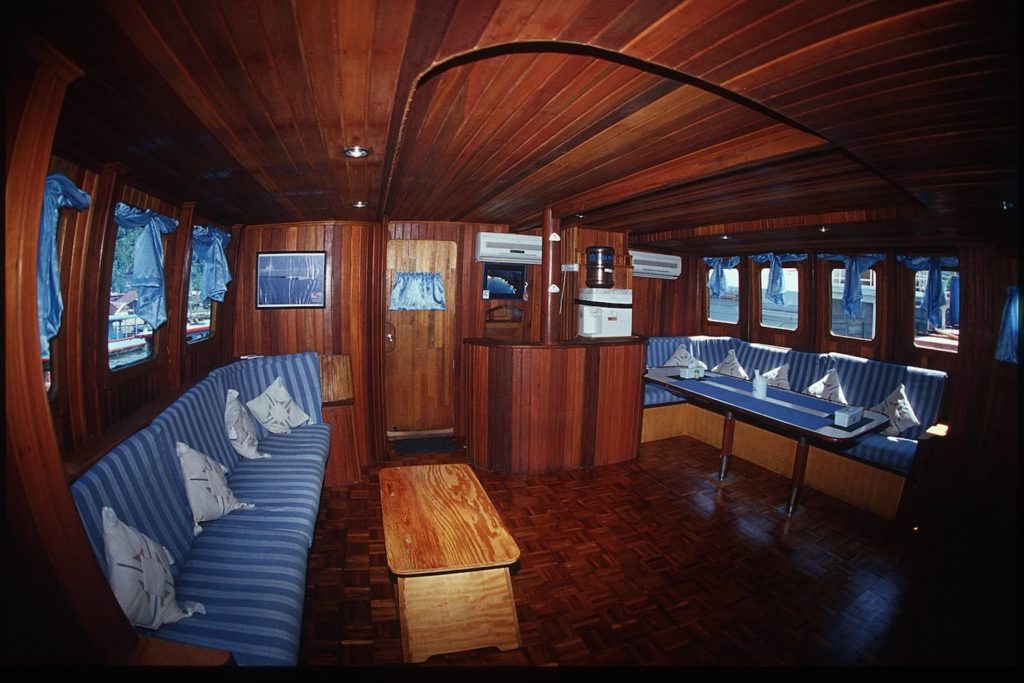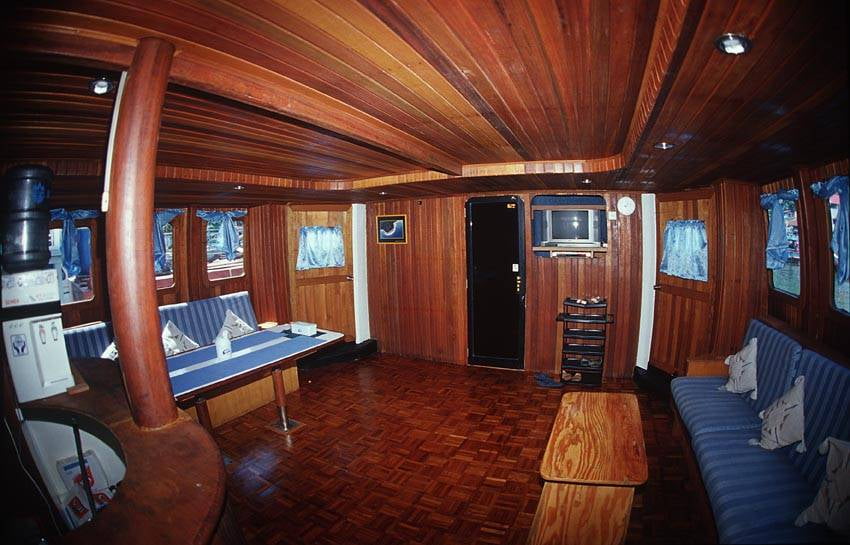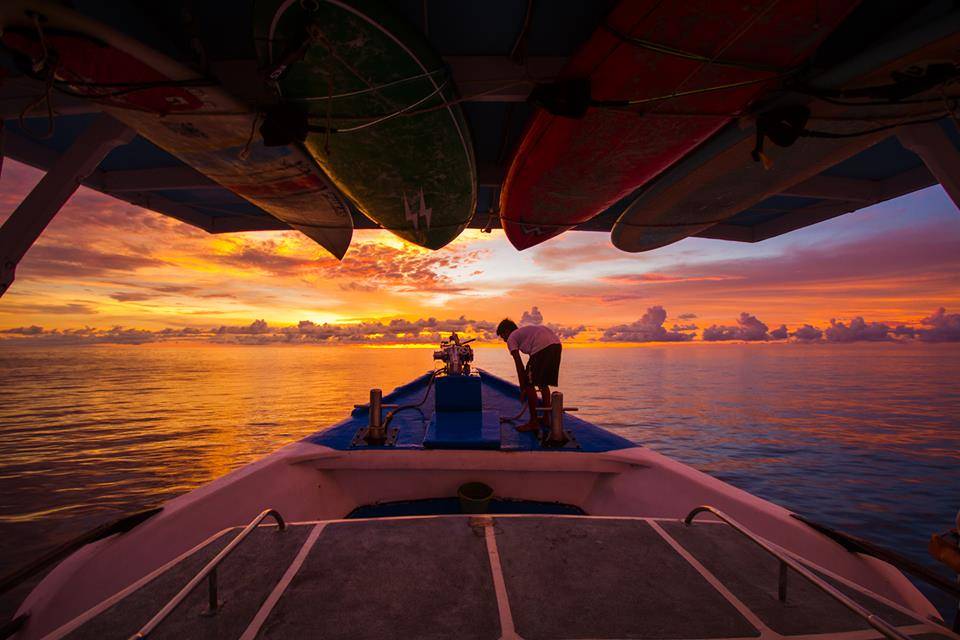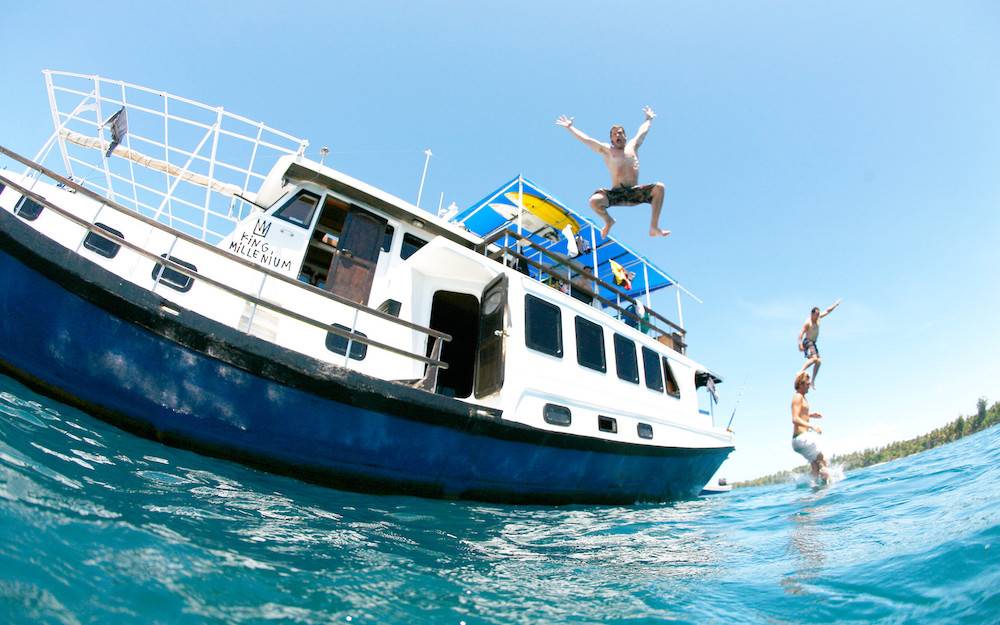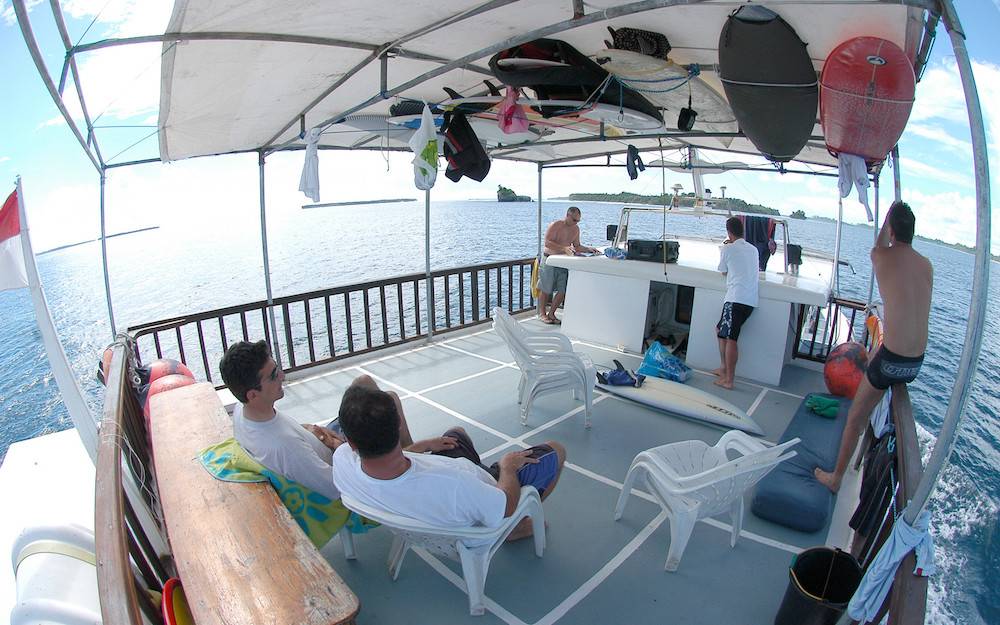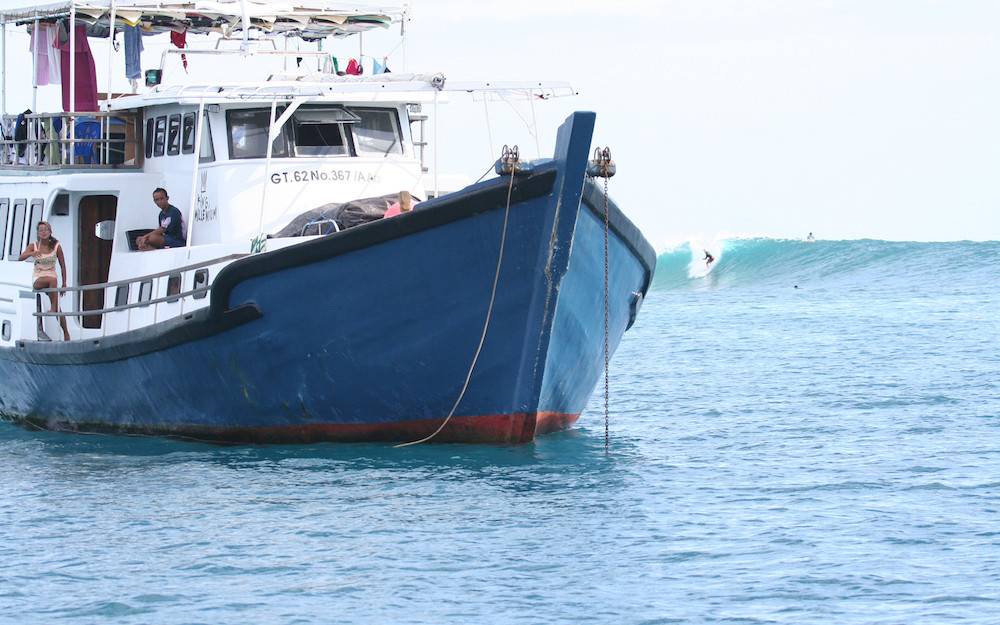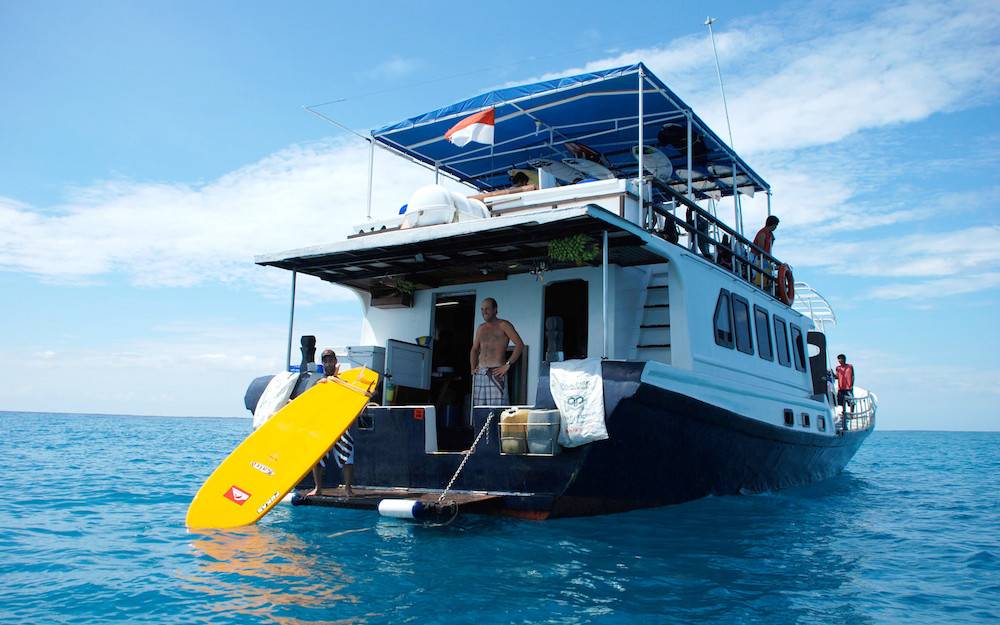 Secure Your Space
ITINERARY
We will depart from Padang on the 29th at 20.00 PM – aiming for a surf at first light somewhere in the Mentawais.
---
Trip Includes:
11-Nights aboard King Millenium Surf Charter (2 x Bintang beers per day)
1 Daily Session of Surf Coaching & Video Analysis
1 Daily Session of Physical Preparation and Power Surf Techniques
All photos and videos of your waves from water, boat and drone.
All inclusive price: US$ 3,200
Does not include flight tickets to and from Padang
Limited Space, Reserve Your Spot Now!