Ocean & Mountain. Designed to wake up your spirit animal.
Learn to surf but not only. It is a heart opening experience, a journey of self-development, while learning how to ride waves, in and out of the water.
Supporting you in a journey made of discovery, acceptance, connection and evolution going through a different spectrum of teachings that integrated all together will change the way you live surfing.
We will combine movements and mindful practices including: Surf, Yoga, Ginastica Natural, Breathing, Meditation.
This program is designed for first-time surfers and beginners with less than 2-years surfing but we welcome all surfers wanted to take part in the experience.
This surfing program is designed for:
Beginners
You've never surfed or surfed less than 30-days, you want to learn how to surf green waves, ride sideways and gain more confidence in the water.
Intermediate
You've surfed enough to be hooked with surfing. You know how to take off, start doing turns and confident with your paddling. You want to improve your basic surf maneuvers and want to start learning more advanced maneuvers. You are fit enough to spend up to 4-hours surfing a day. You may also have been surfing for years but not consistently enough to see a progression and want to see a change in your surfing.
Sumbawa Surf Retreat – What to expect?
LEARN HOW TO SURF.

GET INTRODUCED TO MINDFUL PRACTICES (Ginastica Natural, Yoga, WIM-HOF Breathing techniques, Meditation)

SURF ON YOUR OWN by the end of the retreat.

BRING BACK professional photography of yourself surfing

STAY in a stunning location in between ocean and mountains in West Sumbawa

SAVOUR delicious nutritive plant based meals

TREAT your sored muscles with a Thai Yoga Massage

DISCOVER pristine nature in remote Indonesia

MEET inspiring and like minded people.

LEARN HOW to ride the waves of life!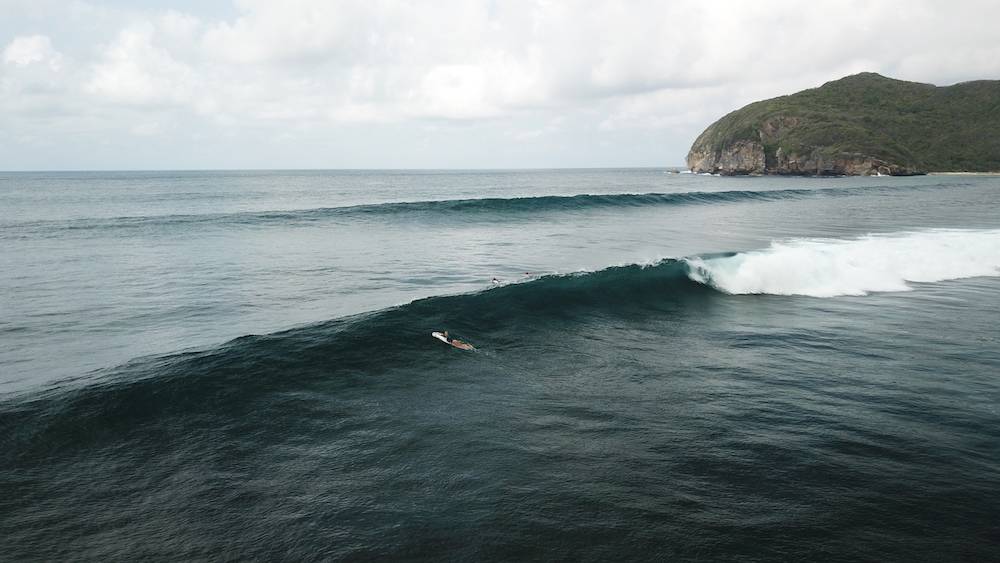 What will a typical day be like?
While we make decisions based on tides and wave forecasts, these are the things that will happen on a daily basis:
Surf and have fun every-day.

Eat delicious, Yummy, Organic, Vegetarian and Vegan menu.

Daily yoga classes (YIN/Restorative yoga classes)

Time to rest and receive massages.

Movie nights

And many other surprises!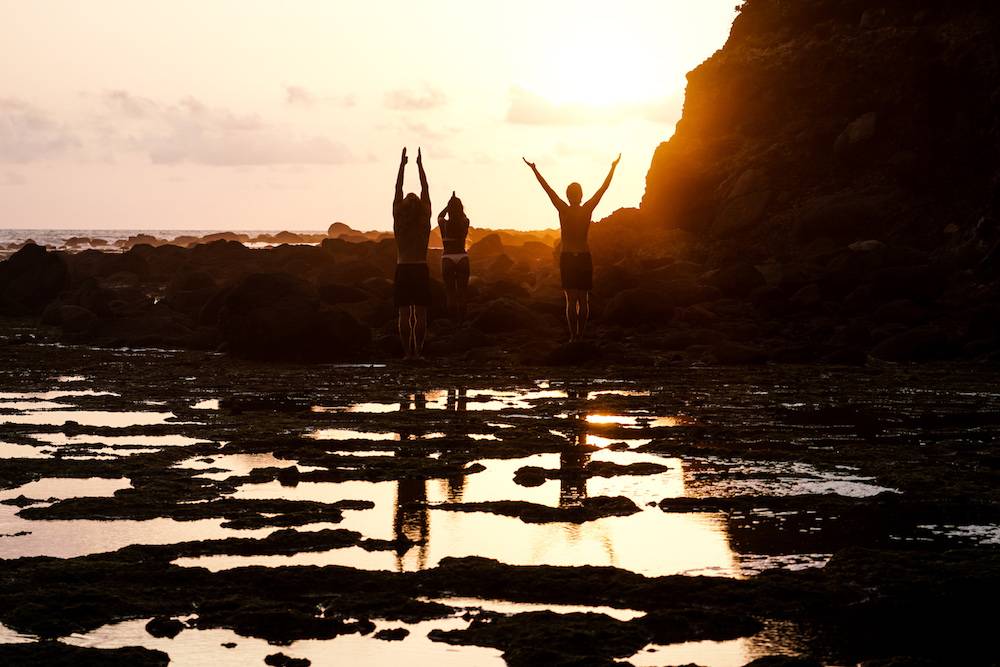 Reserve Your Spot!
The Crew
Nina – Yoga Teacher, Dancer, Surfer & Student of Life

Bali based with Italian roots, is living the Indo dream between waves and spiritual journey.  Since her young adulthood, she has been dedicated to her personal discovery, connecting with people, spreading love and light wherever she goes. She believes in every form of love and deeply passionate about inspiring others to live in the present moment, in alignment with their intuition and explore their true self.

Certified in Ashtanga and Hatha based Vinyasa and In Kundalini Yoga at the foothills of the Himalaya and Goa, on the mat she teaches an Hatha-Vinyasa Flow and Restorative yoga inspired by the Tantric tradition, based on alignment and awareness with sequences that integrates breathing, asana, kriyas and meditation. Encouraging the exploration of physical and subtle bodies to manage your energy, recover quicker, be mentally focused and connected with your inner self…ready for the next surf session .The aim is to elevate people consciousness and spiritual connection with nature with what she like to call the wild side.

Beto – Ginastica Natural Instructor

Born and raised in Brasil, Beto's passion has always been about body and fitness. Beto is a creature of the Ocean, a soul surfer and also loves to practice Hydrofoil. Beto's classes are about combining simplicity and fun in a way that students can incorporate movements quickly. His work-out practices are addictive!

He moved to Bali in 1989 and created in 2010 a method of group classes called Brazilian Circuit Training.

In 2014, Beto became the first official Ginastica Natural instructor in Indonesia. Ginastica Natural is a body weight movement and core strength technique that is used by professional surfers, martial artists and dancers.

Beto likes to also add some yoga and breathing exercises in his classes. "I believe in a higher consciousness ruling our existence in a field of endless possibilities and I love when science meets spirituality. The body, the mind, the spirit will all get a work-out!"

How much are you willing to transform?
Join Our Crew!
Accommodations
Baha Baha Villas
http://www.bahabahavillas.com/villas
Nestled away on the beach of this beautiful island of West Sumbawa. Surrounded by a spectacular jungle back drop environment with amazing wildlife surroundings between the lush green mountain rangers. Empty white sandy beaches that extend into the crystal clear warm water of the Indian ocean. Where world class waves wrap around the islands landscape.
In between Ocean and Mountains, Baha Baha Villas Sumbawa has a restaurant, room service, bar, garden and outdoor pool. Free WiFi is offered.
Featuring a patio, all units are air conditioned , have a dining area and a seating area with a satellite flat-screen TV. Some units include a balcony and/or a terrace with river or garden views.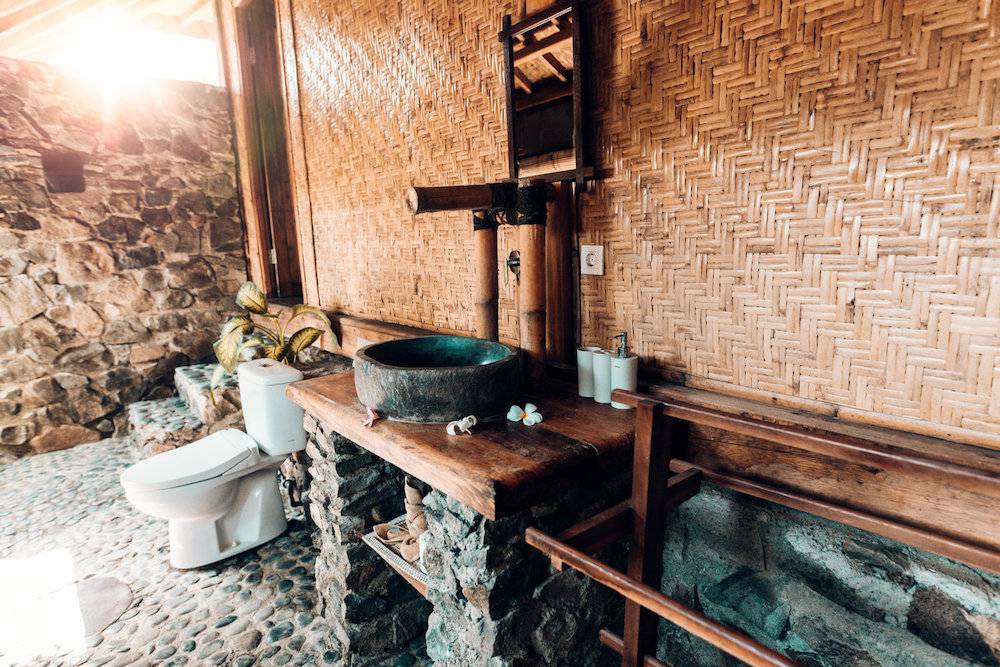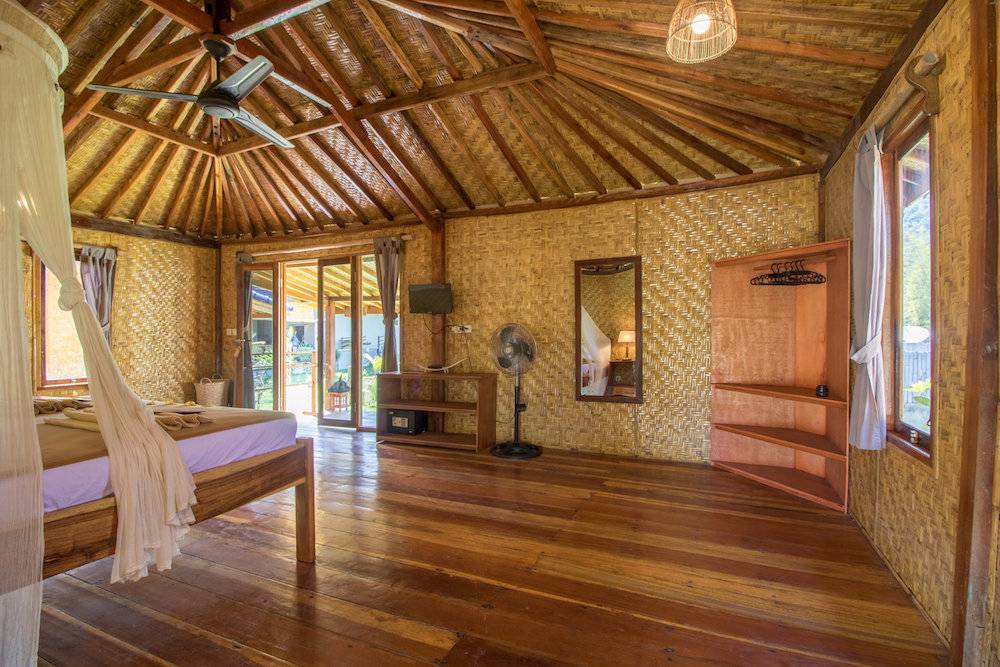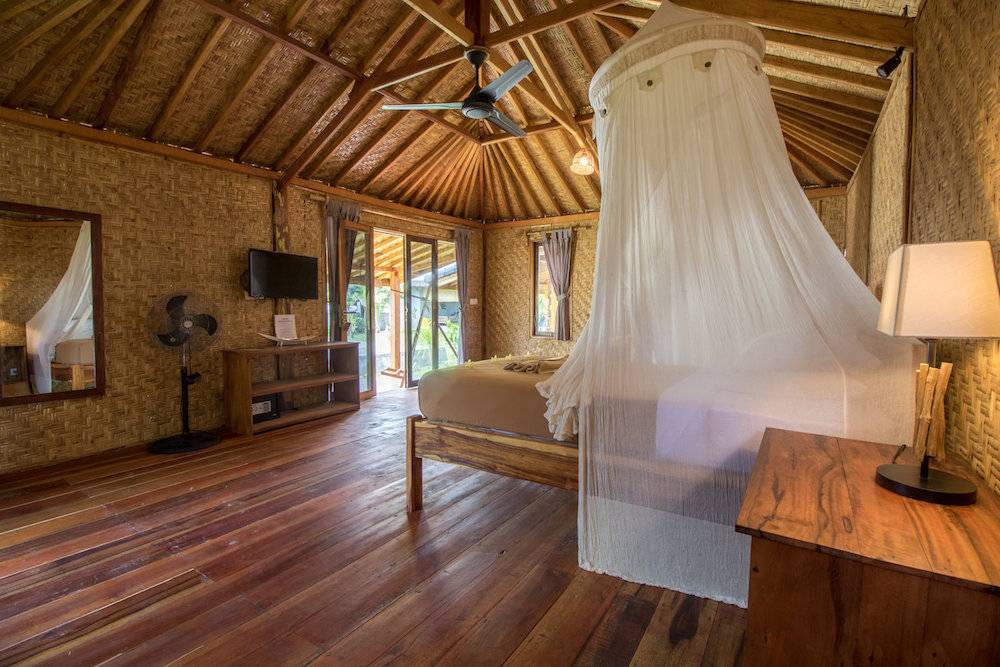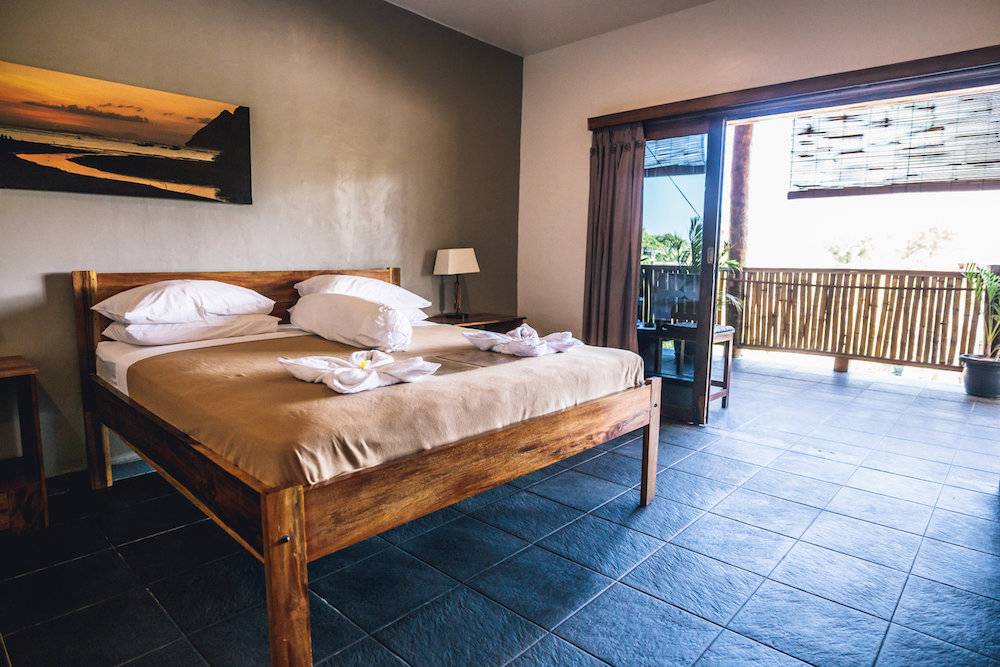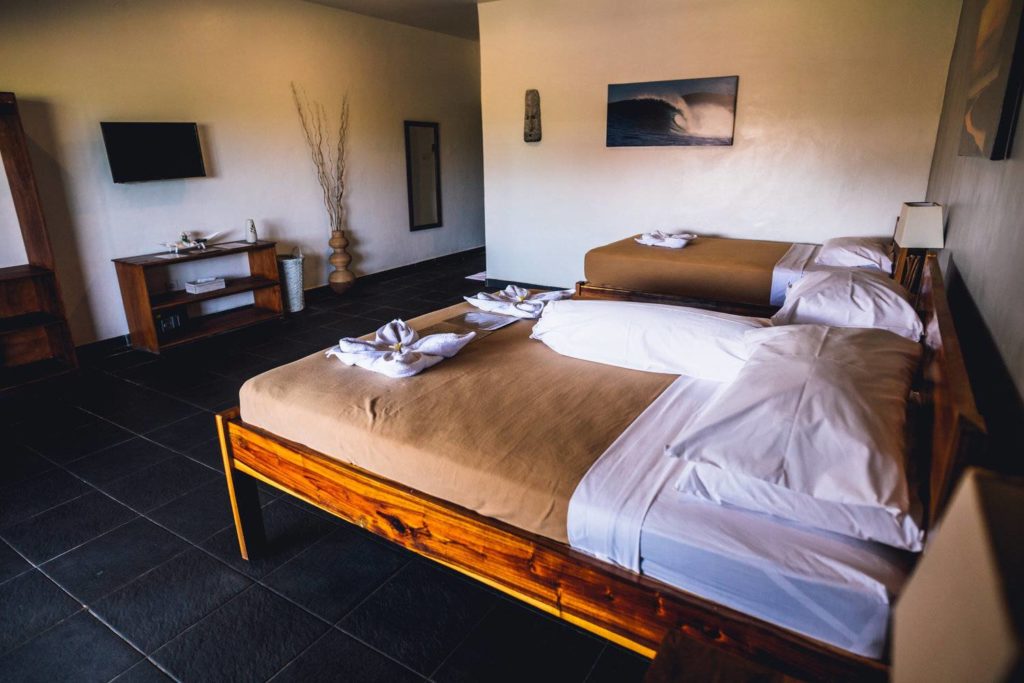 Secure Your Space
What's included 
7 nights accommodation / 6 days surfing

3 delicious nutritive meals a day

Healthy snacks and smoothies throughout the day

Daily classes of yoga and Ginastica Natural

Initiation to breath-work

Surf Photography

1x Thai Yoga Massage per person

Your transportation from Lombok to Sumbawa (return)
What's not included 
Travel costs to and from Lombok

Alcoholic Beverages

Travel insurance
Prices
Shared Bungalow
US$ 1800
Private Bungalow
US$ 2000
Couples (50% OFF for 2nd person)
! We offer 100 US$ early bird discount until the 31st of October 2019.
How to get to Sumbawa?
First of all, you will have to fly to Lombok. This will be our meeting point and we will travel to Sumbawa together from Lombok. Our journey to Sumbawa will take an additional 4 to 5 hours via speedboat and car.
There are direct flights to Lombok from Bali, and international flights from Kuala Lumpur. See below our suggested itinerary:
On 12 December 2019
From Bali – Indonesia Air Asia flight, departing from DPS at 10.50AM – you'll arrive in Lombok at 11.45AM
From Kuala Lumpur:  Air Asia flight, from Kuala Lumpur to Lombok at 10.25AM – you'll arrive in Lombok at 1.40PM
On 19 December 2019
We will leave Sumbawa early morning and recommend the following flights out of Lombok:
to Bali (Garuda Indonesia 1.05PM) – you'll land in Bali at 2PM.
to Kuala Lumpur (Air Asia 2.05PM) – you'll land in Kuala Lumpur at 5.05PM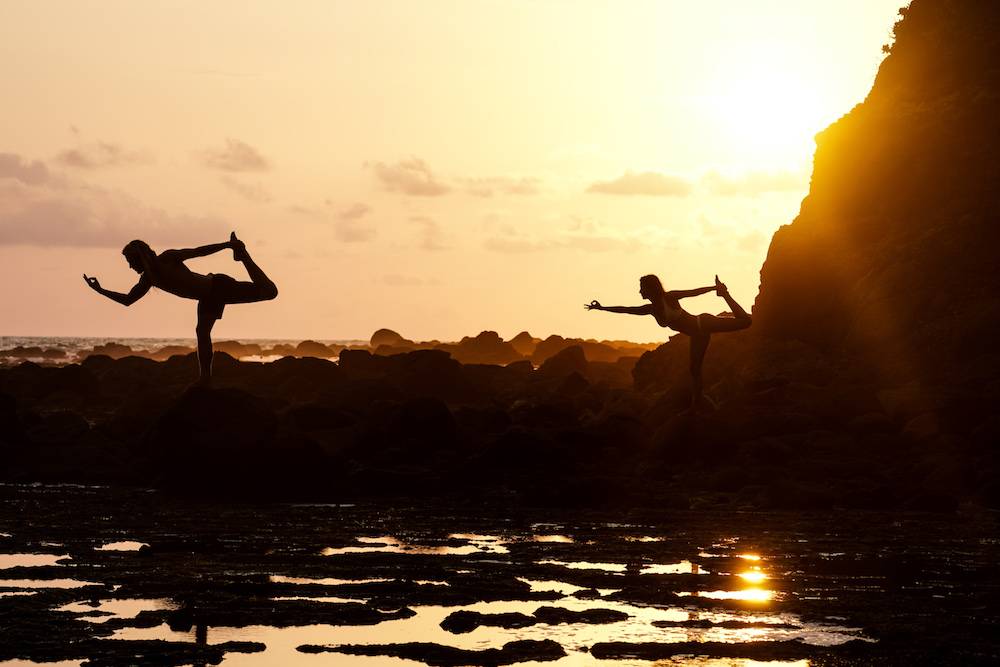 Limited Space, Reserve Your Spot Now!