Learn how to surf, safely, in pristine nature, and away from the crowds.
Practice yoga, breathing techniques and meditation.
Explore movements and connect with nature.
Experiencing the unknown, embracing adventure, and seeing things from a different perspective. Seeking to be in tune with the surrounding nature, the ocean and the mountains.
 
We will support you in a journey of discovery, connection and evolution through conscious movements and body awareness. Our goal is that you rebirth within your body, make peace with the Ocean and learn how to play safely on the waves on your surfboard.
Away from the crowds and at one of most stunning locations of Lombok, the bay of Ekas offers the ideal playground to learn surfing while there are also options for "advanced beginners"
This retreat is made for first time surfers and beginners who still need support to become independent in the water.
This surfing program is designed for:
Beginners
You've never surfed or surfed less than 30-days, you want to learn how to surf green waves, ride sideways and gain more confidence in the water.
Lombok Surf Conscious Retreat – What to expect?
LEARN how to surf!
PRACTICE yoga, movements & other mindful practices.
BRING BACK professional photography of yourself surfing (that may sound like impossible if you have never surfed, but we guarantee this will happen!)
STAY 6-Nights in your own bungalow, surrounded by nature
NOURISH your belly in a healthy and conscious way with nutritive meals.
TREAT your sore muscles with a Thai Yoga Massage
DISCOVER pristine nature in remote Indonesia
MEET inspiring and like minded people.
LEARN HOW to ride the waves of life!
What will a typical day be like?
While we make decisions based on tides and wave forecasts, these are the things that will happen on a daily basis:
Surf and have fun every-day.
Intuitive yoga classes
Eat delicious food
Time to rest and receive massages. (A They Yoga Massage is included in the retreat)
Movie nights
And many other surprises!
Reserve Your Spot!
The Crew
Nina – Yoga Teacher, Dancer, Surfer & Student of Life

Bali based with Italian roots, is living the Indo dream between waves and spiritual journey.  Since her young adulthood, she has been dedicated to her personal discovery, connecting with people, spreading love and light wherever she goes. She believes in every form of love and deeply passionate about inspiring others to live in the present moment, in alignment with their intuition and explore their true self.

Certified in Ashtanga and Hatha based Vinyasa and In Kundalini Yoga at the foothills of the Himalaya and Goa, on the mat she teaches an Hatha-Vinyasa Flow and Restorative yoga inspired by the Tantric tradition, based on alignment and awareness with sequences that integrates breathing, asana, kriyas and meditation. Encouraging the exploration of physical and subtle bodies to manage your energy, recover quicker, be mentally focused and connected with your inner self…ready for the next surf session .The aim is to elevate people consciousness and spiritual connection with nature with what she like to call the wild side.

Uriel – Ocean Cinematographer

Originally from the French Bask country, Uriel has been spending his past 5-years in Indonesia, "chasing waves and light". Traveling with the bare minimum you need to stay stoke: a camera, a surfboard and a yoga mat. His mission is to bring awareness to our Oceans and more consciousness to our planet, through creativity and art. And when waves are pumping, he'll be there sitting in the water waiting for you to exit the barrel.

Gianluca – Yoga Inspired Surf Instructor

Musician, Yoga Teacher, Photographer and Surfer, Gianluca wears many caps and wears them all so incredibly well. He has a gift for arts and movements and a devotion to teaching it and sharing what makes him feel so alive every day.

Growing up in Italy wasn't the ideal place to start surfing. At this time, he chose basketball that led him to become a professional basketball player. Following his dream to become a professional photographer, he then spent 8-years in N.Y.C. and L.A., where he had his first encounter with yoga. Vinyasa yoga was his first step into awareness. His journey led him to India where he did his first Yoga teacher training.

Bali is now home to Gianluca, a place where he can live of all of his passions. Gianluca sees surfing has a tool for self discovery and a way to connect with nature. Surfing has touched Gianluca profoundly. Following a pre death experience, the ocean became one of his biggest master until today.

Gianluca will be teaching surf lessons with a mindful approach including yoga movements to enhance mobility and body awareness.
Join Our Crew!
Accommodations
Ekas Breaks
http://www.ekasbreaks.com/
Located on the island of Lombok, at one of its most remote corners can be found "Ekas breaks". It offers comfortable bungalows and spacious suites, a restaurant, a pool and a huge garden for us to practice movements. It also has its own boat to bring us to some beginners surf spots within the bay of Ekas.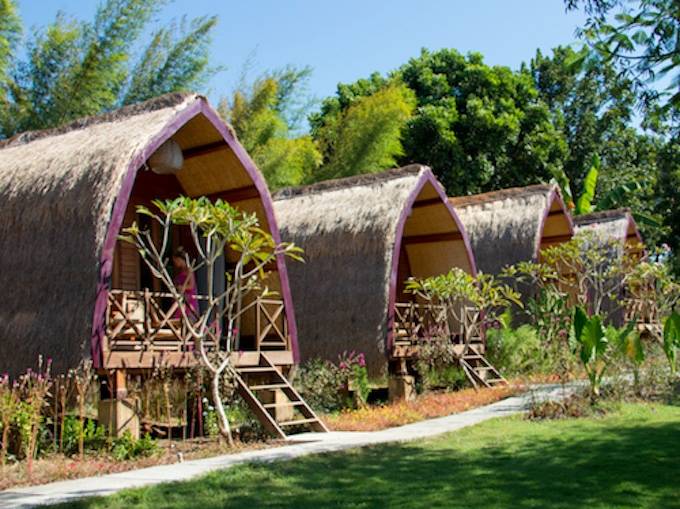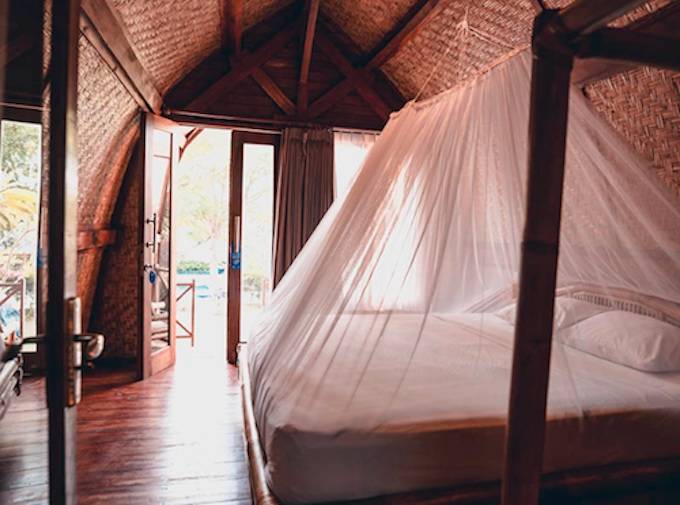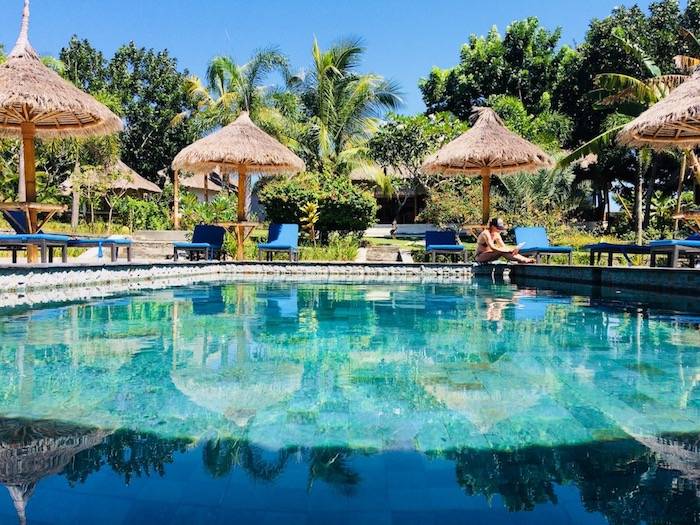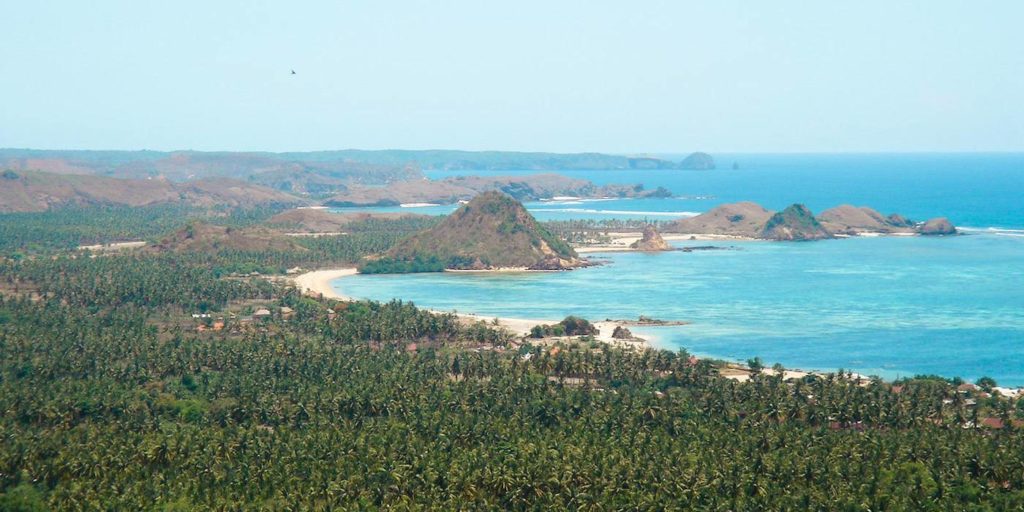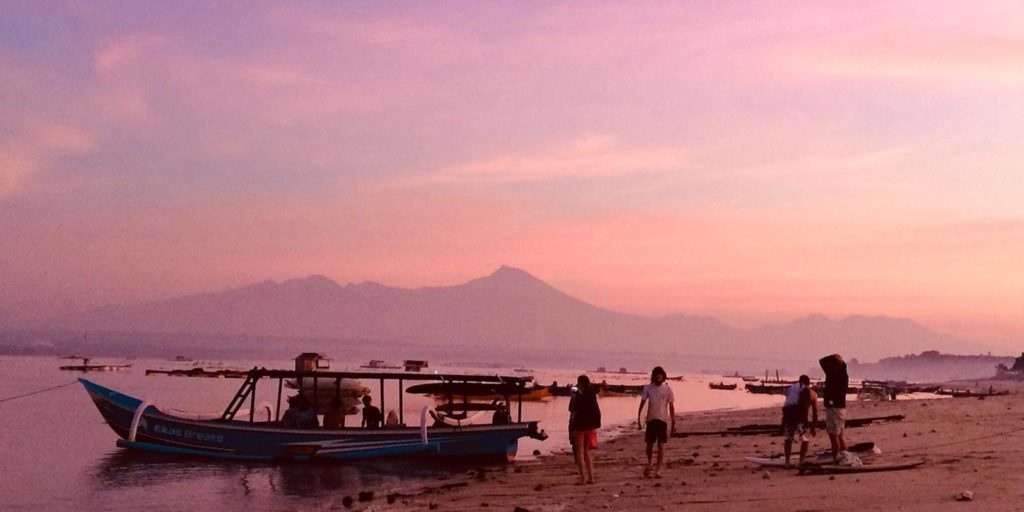 Secure Your Space
What's included 
6 nights accommodation / 7 days surfing

3 delicious nutritive meals a day

Healthy snacks and smoothies throughout the day

Daily surf lessons

Daily classes of yoga

1x Thai Yoga Massage per person

Initiation to breathing techniques

Professional Surf Photography

Your transportation from the airport of Lombok

Surf Equipment – you only need to bring a rash-guard / lycra
What's not included 
Travel costs to and from Lombok

Alcoholic Beverages

Travel insurance
What to bring with you
Rash Guard or Wetsuit

First aid / personal medications

Dry bag

Refillable water bottle

Eco sunscreen

Swimsuits / bodyshorts

Sun-hat

Mosquito repellant
Prices
Regular Price Ticket – 2,100 US$
Early Birds -1,900 US$ (Before 15 of February 2020)
How to get to the retreat in Lombok?
You will need to book a flight to Lombok International Airport. We will pick you up and you shall reach the retreat about 1 hour later.There are direct flights to Lombok from Bali, and international flights from Kuala Lumpur.
On 13 April 2020, We recommend:
From Bali – Garuda Indonesia flight, departing from DPS at 09.25 AM – you'll arrive in Lombok at 10.10 AM

From Kuala Lumpur:  Air Asia flight, from Kuala Lumpur to Lombok at 10.25AM – you'll arrive in Lombok at 1.40PM
On 19 April  2020, We recommend:
to Bali (Garuda Indonesia 10.50 AM) – you'll land in Bali at 11.35 AM

to Bali (Garuda Indonesia 01.05 PM) – you'll land in Bali at 2.00 PM

to Kuala Lumpur (Air Asia 7.00AM) – you'll land in Kuala Lumpur at 10.00aM
Limited Space, Reserve Your Spot Now!