An Ocean Therapy for First Time Surfers & Yogis Alike
Disclaimer: This is not a surf-camp. This is an experience for the one that wants to learn surfing in a healthy, conscious and safe way. This is a journey where you will connect deeper with your body and soul while connecting with like-minded people.
This surfing program is designed for:
Beginners
You've never surfed or surfed less than 30-days, you want to learn how to surf green waves, ride sideways and gain more confidence in the water.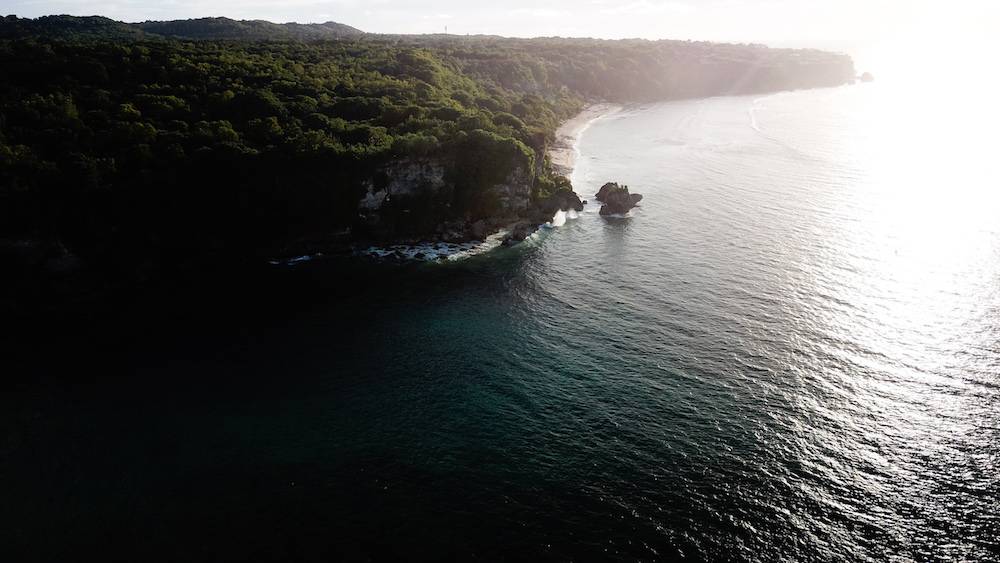 What has Surfing brought to us? (A little story of why we decided to create this program)
Surfing has not only changed how healthy and fit we feel, it has also shed light on how we could become more conscious human beings.
Years after years, we've seen the Oceans' health deteriorate with more and more detritus floating in the sea, dirtier waters, animal species found dead on the beach. As surfers, we spend most of our time connected to the nature. We are one with nature and feel that this is our duty as human beings to give back and protect our Mother Earth.
While our daily practice in the Ocean has raised our environmental consciousness, it also made us being more conscious of our bodies. Paddling into waves, popping up on the surf-board and then the desire to improve the way we surf brought in us more awareness on how to make the maximal use of our body.
We've experienced that yoga and other health practices were a game changer in our surf practices but also in the way we prepare to surf. It not only made our bodies stronger and more flexible but brought us into more meditative and conscious states.
By combining all those ingredients that are in this retreat, we found out that by becoming more conscious in general, we would not only improve our surfing skills but becoming better and wiser humans. Better with ourselves and our surroundings.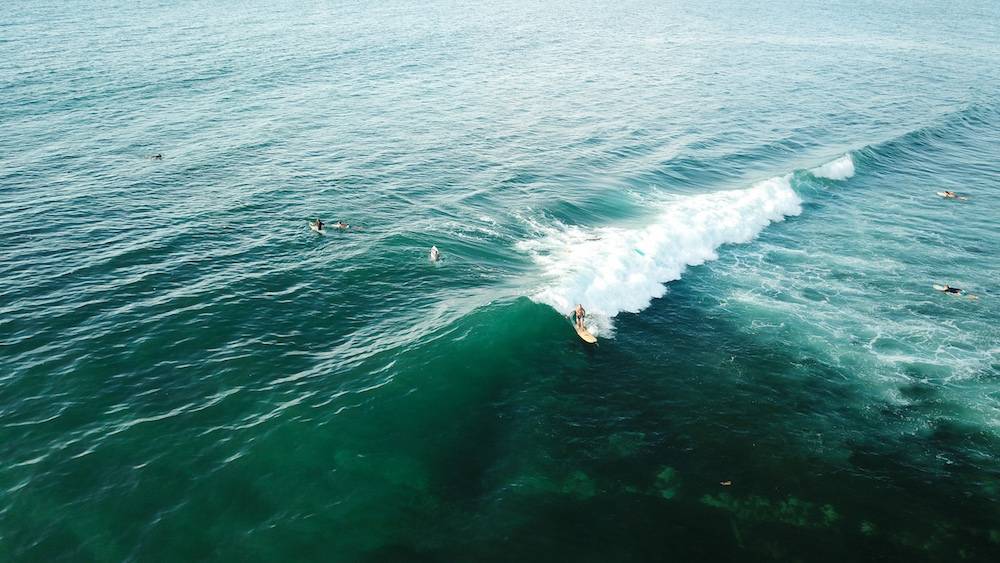 What to expect?
LEARN HOW TO SURF.
LEARN MINDFUL PRACTICES (Yoga, Breath-work, Meditation)
Be able to surf on your own by the end of the retreat.
BRING BACK professional photography of yourself surfing
STAY at an amazing location overlooking Bali.
SAVOUR delicious nutritive meals.
FEEL the magic of Bali while we bring you on a day to Ubud at the Pyramids of Chi for a session of sound healing.
MEET inspiring and like minded people.
LEARN HOW to ride the waves of life!
This program is designed for first-time surfers and beginners
but we welcome all surfers wanted to take part in the experience.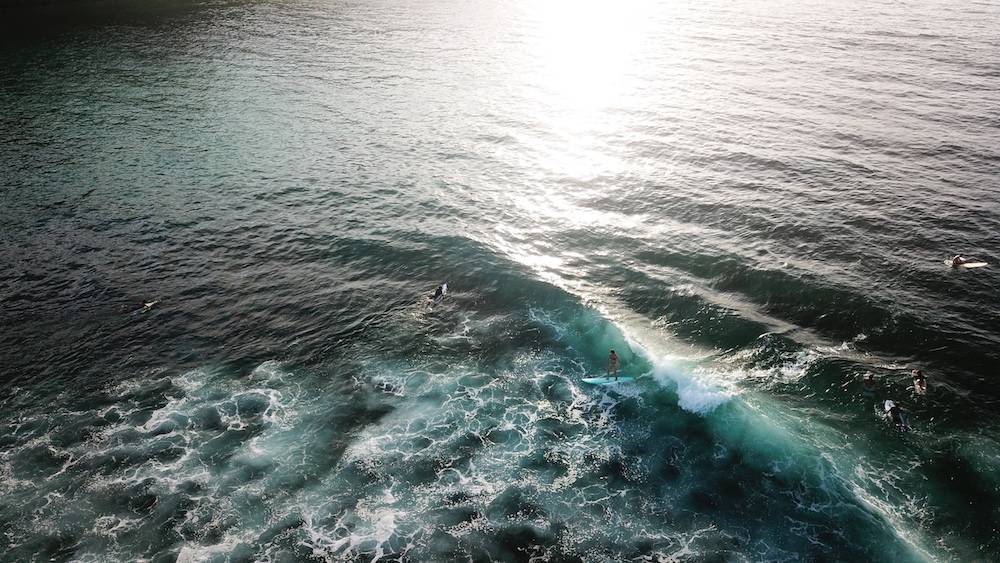 What will a typical day be like?
While we make decisions based on tides and wave forecasts, these are the things that will happen on a daily basis:
Surf and have FUN every-day.
Eat delicious, Yummy, Vegetarian and Vegan menu. (meat can be served on request)
Daily yoga classes (YIN yoga classes)
Time to rest and receive massages.
Surf Movie nights!
We'll spend a day in the jungles of Ubud, at a place called Pyramids of Chi. This is where will lay down on some mats to listen and feel the melody of the Gongs.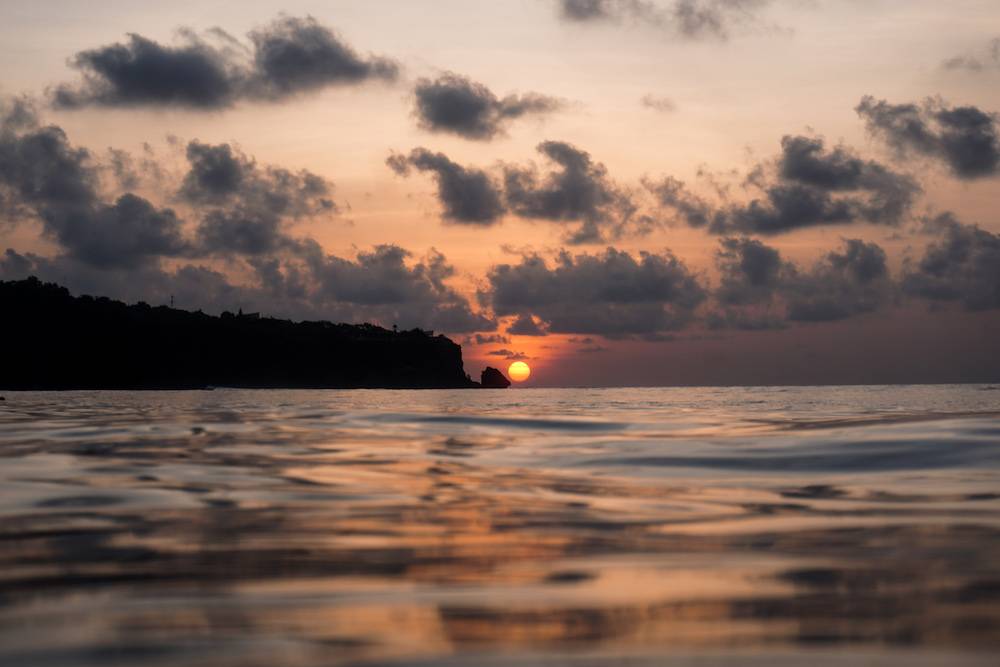 Reserve Your Spot!
The Crew
Kirsty, SURF COACH

Meet Kristy! Kirsty has an incredibly lively and positive energy. This charming South African lady was previously a pro-surfer and is now a surf-coach based on Bondi Beach. She'll bring you in the water safely and make sure you catch a ton of waves!

Julia, YOGA INSTRUCTOR

Julia is the resident yoga teacher at Le Bamboo, she's been in the Mind/Body field for the past 10-years. Although, Julia first became a RYS 500 certified Ashtanga teacher, she reconverted as a Yin Yoga teacher after another 200-hours RYS course in India.

Julia is also a surfer and understands surfers' body better than most. This actually led her into the practice of Yin and Meditation. Yin brings the balance to a fatigued body. While, meditation brings inner calmness. Both to help face challenges in and out of the water. Each of Julia's yoga class traditionally ends with the sounds of Tibetan bowl, a sound healing practice that she brought from India.

Uriel – Ocean Cinematographer

Originally from the French Bask country, Uriel has been spending his past 5-years in Indonesia, "chasing waves and light". Traveling with the bare minimum you need to stay stoke: a camera, a surfboard and a yoga mat. His mission is to bring awareness to our Oceans and more consciousness to our planet, through creativity and art. And when waves are pumping, he'll be there sitting in the water waiting for you to exit the barrel.
Join Our Crew!
Accommodations
Le Bamboo
Nestled atop a cliff near the beaches of Padang Padang and Bingin, Le Bamboo is one of our favourite places for a quiet stay in Bali. It overlooks Bali with a 180 degrees views on its ocean from Uluwatu until the West beaches of Kuta and Seminyak.
Le Bamboo is a place where all the ingredients of a serene retreats are gathered. The eco-friendly built bungalows offer the ideal space for rest and relaxation. At the very top of Le Bamboo is a private 3-bedroom villa that has its own pool offering an even wider panorama over a Bali, ideal for a group.
A yoga shala overlooks the little green garden and is built next to a sacred rock. This is where Balinese people come for ceremonies. As for the hangout area the pool is best area. It offers a spacious environment for connecting with people. If you're feeling more introverted, you can also just hang by the pool and read the book.
Everything has been built by a French architect, Eric. His morals lay in the respect of mother earth, comfort, and wellness.
Four of the bungalows are equipped with A/C and four other with fans. From the month of May onwards until September. The mornings and nights can be chilly, but the A/C is typically not needed. Each person has a different sensibility to heat and cold though!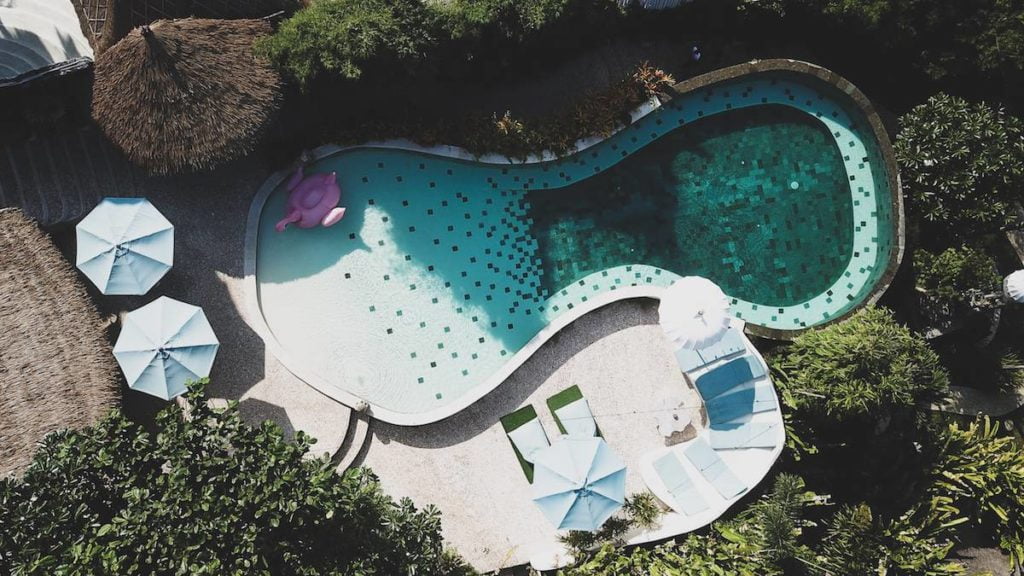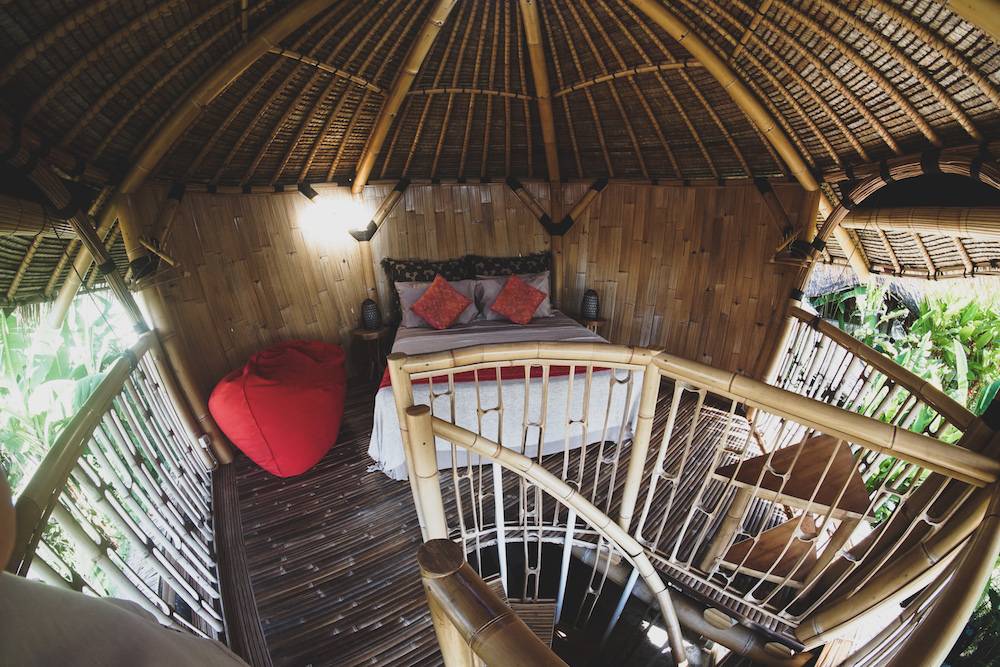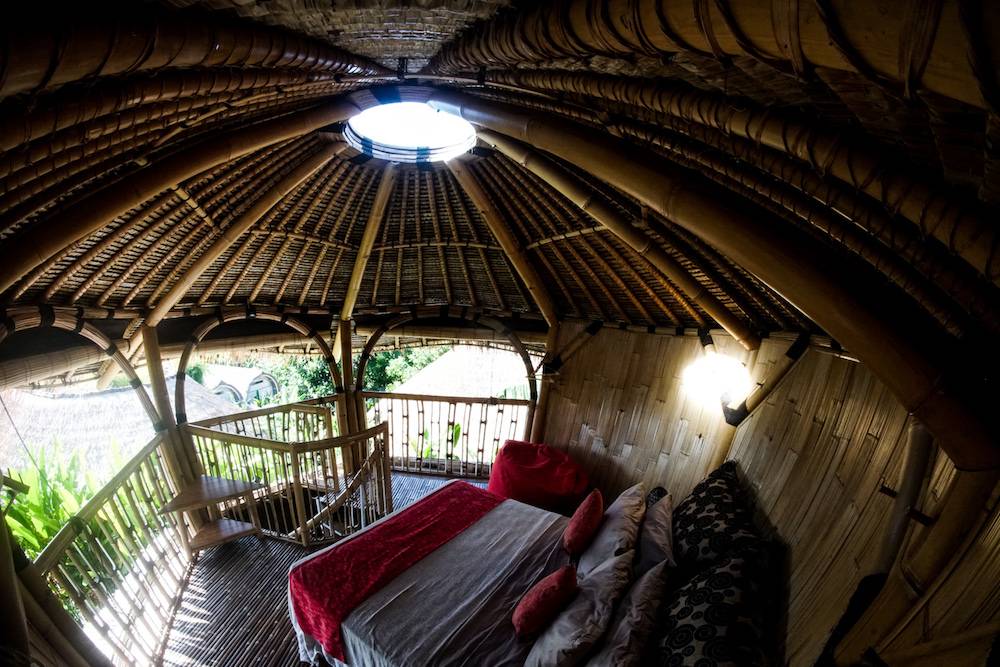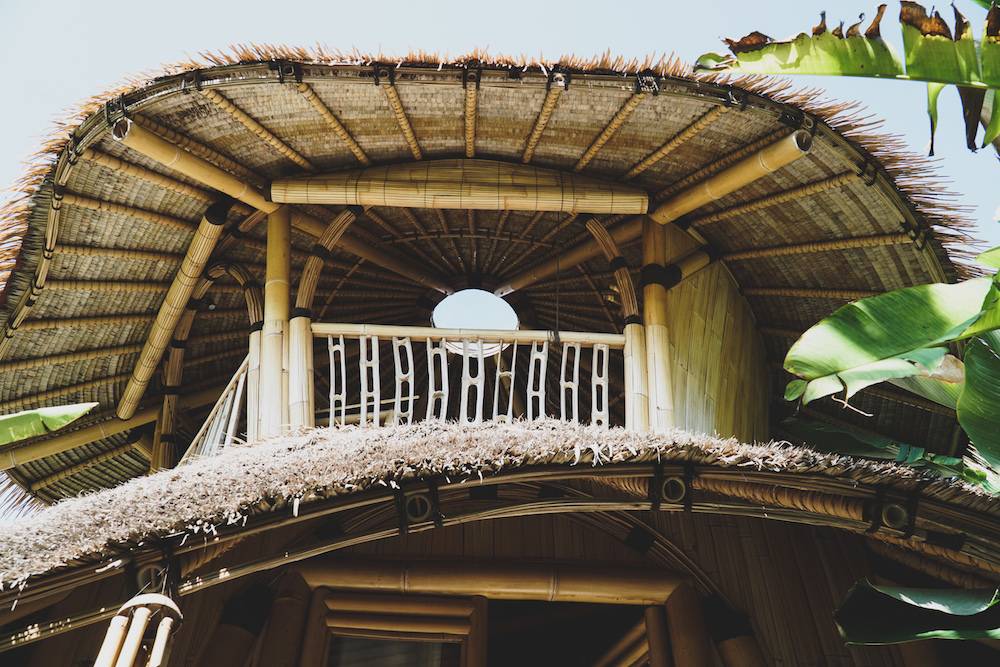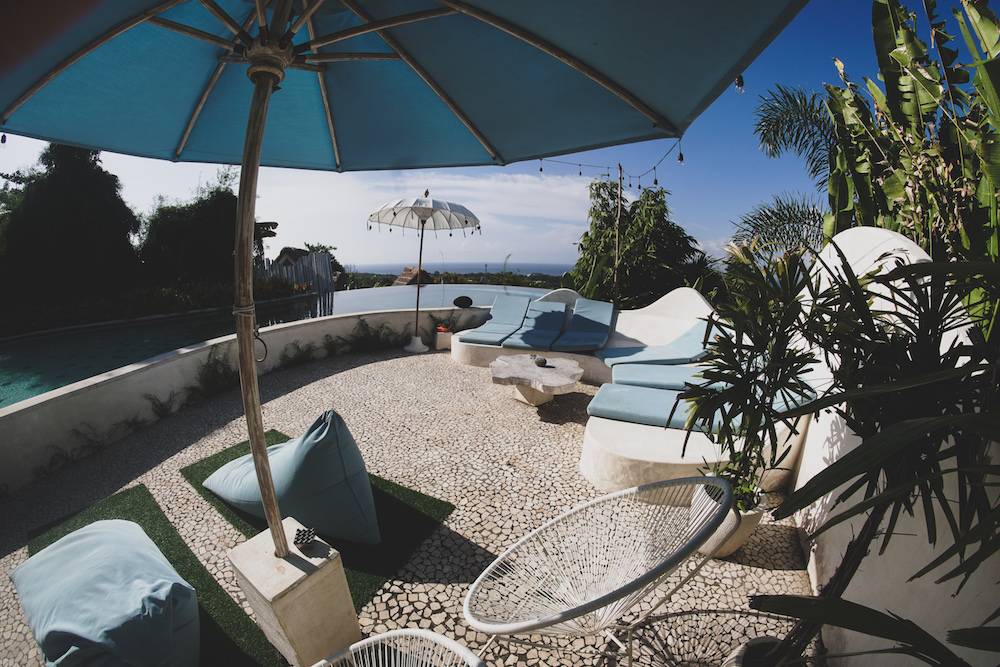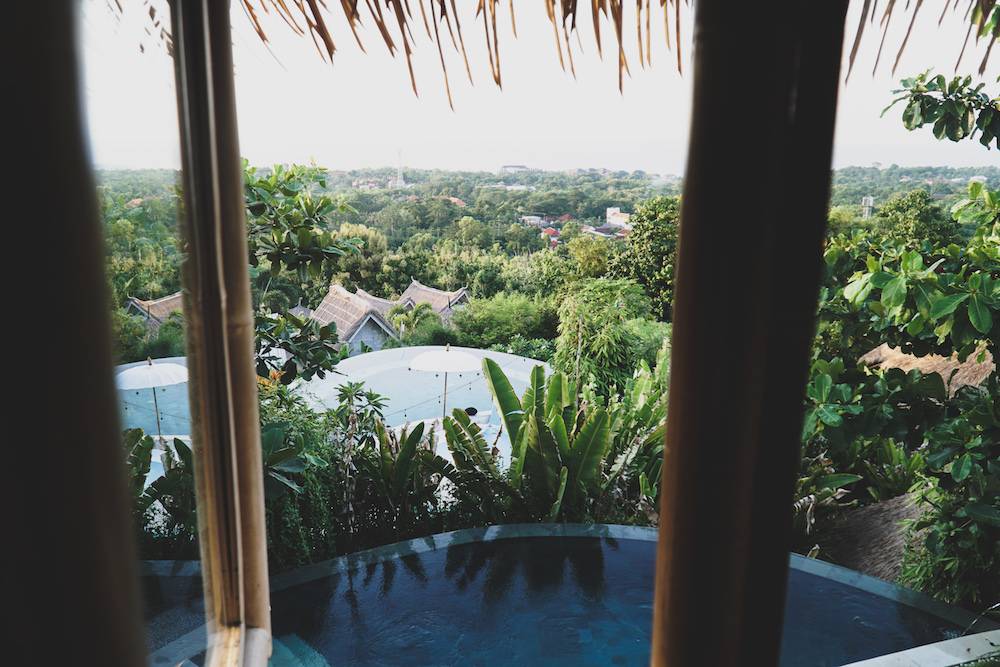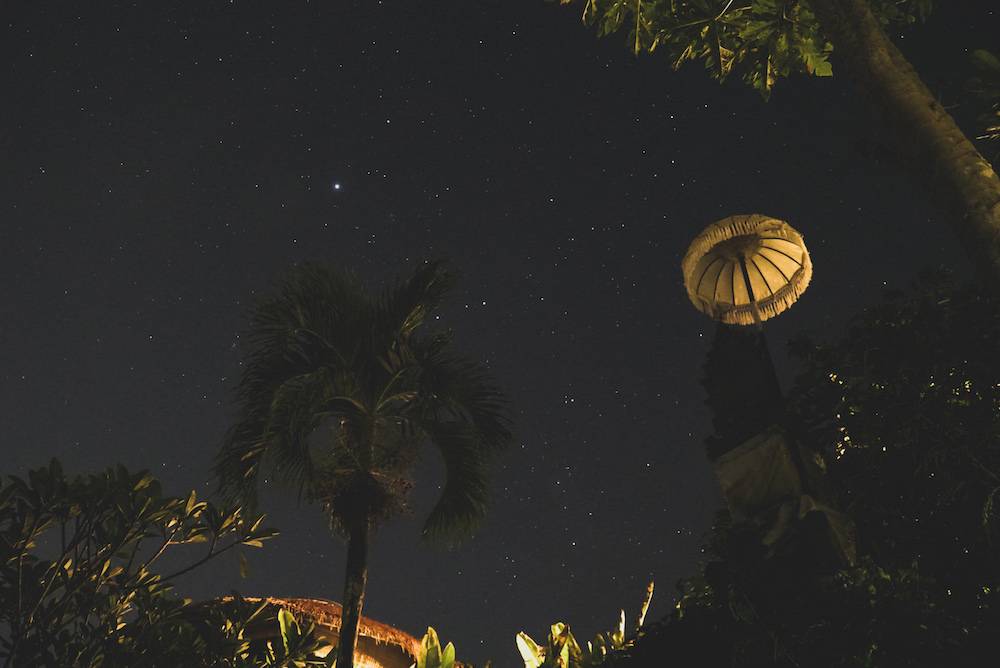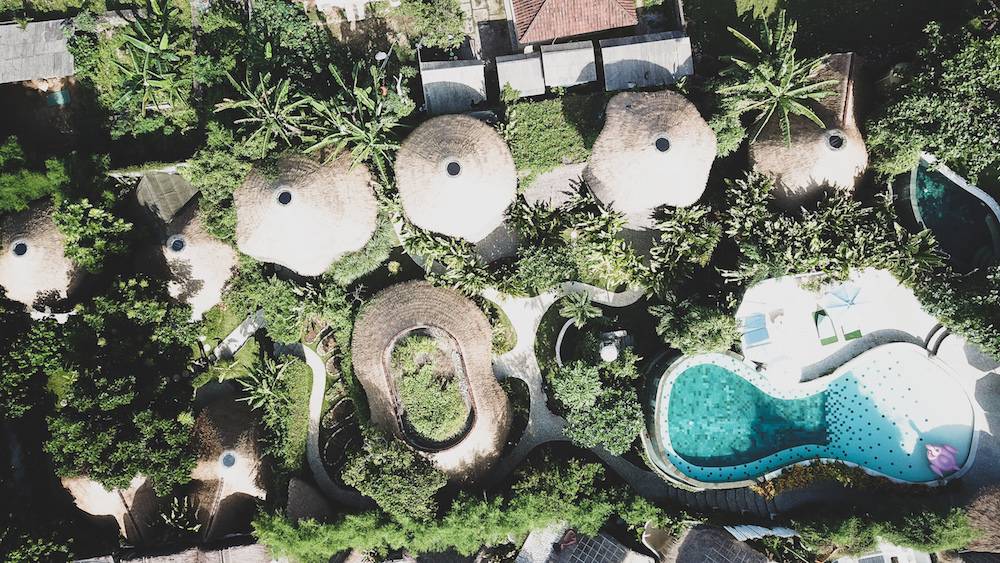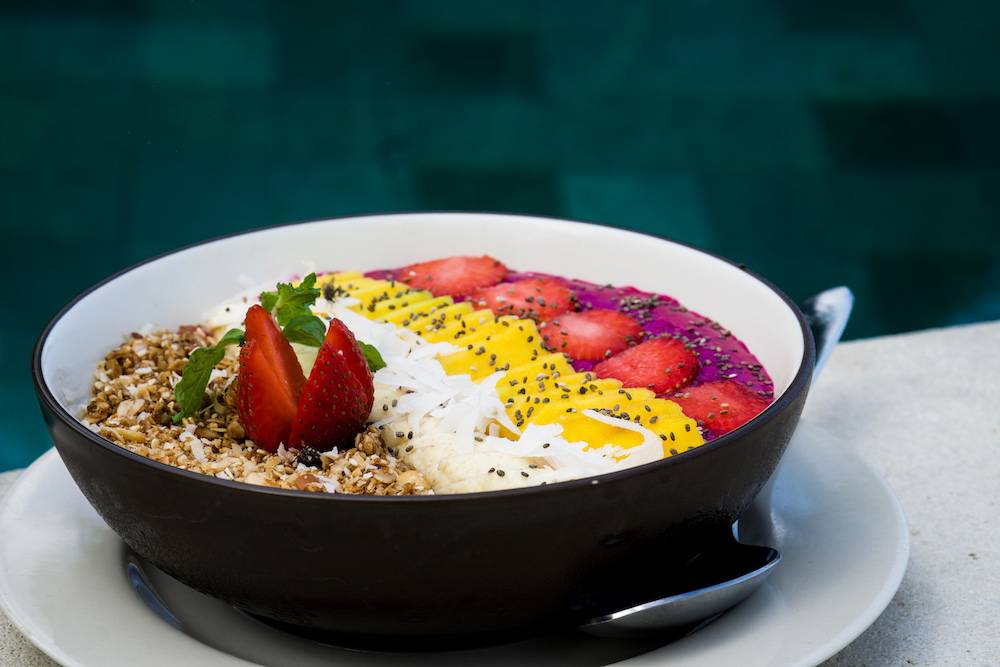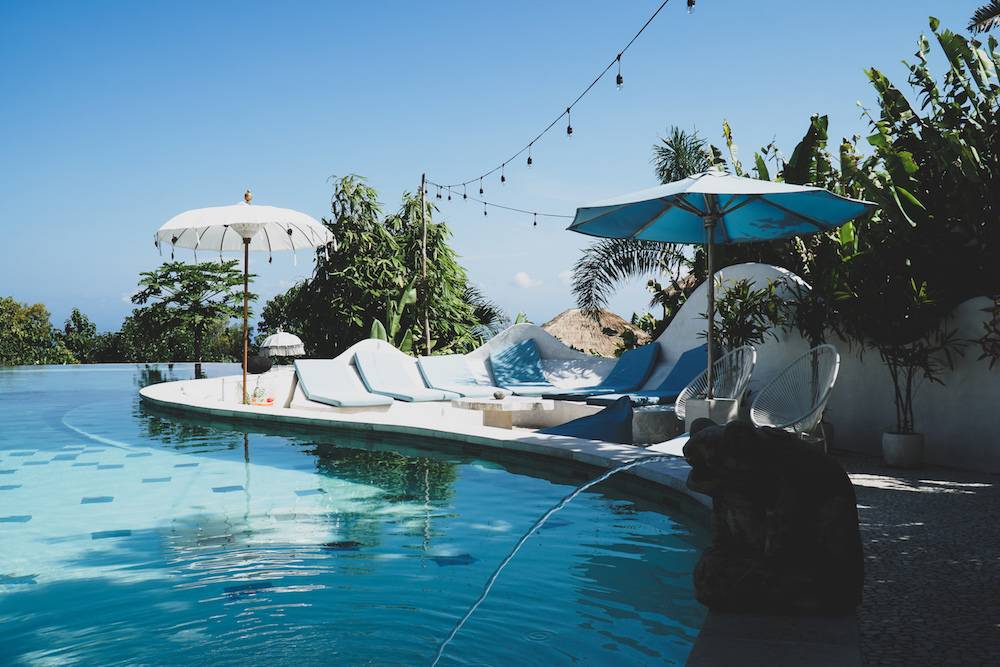 Secure Your Space
What's included 
7 nights accommodation / 8 days surfing
3 delicious nutritive meals a day
Healthy snacks and smoothies throughout the day
Daily yoga classes
Initiation to breath-work
Video Analysis & Surf Photography
1x Thai Yoga Massage per person
A Day Trip to Ubud at The Pyramids of Chi for a sound healing session
What's not included
Flights to Bali
Alcoholic Beverages
Travel insurance
Dates
We will have two beginner's retreats this year:
May 24th until May 31st 2019
29-November to 06-December 2019
Prices (Payments organised by Le Bamboo Bali)
in US$ / person
| | | |
| --- | --- | --- |
| | Early Bird (Until 15-June 2019) – limited to 5-tickets | Regular Price |
| Shared bungalow | 1300 | 1450 |
| Private bungalow | 1500 | 1650 |
| Room in Villa w/ Private Pool (3x bedrooms sharing a private pool) | 1700 | 1900 |
Do you feel like joining us? Tell us a bit more about yourself!
Limited Space, Reserve Your Spot Now!