- Maldives, Indonesia -
April 18 - 2, 2020

Booked X
Surf Coaching Retreat onboard Luxury Surf Charter
Get to surf all the major surf areas in the Maldives - 99% chances of scoring!
Explore uncrowded Central Atolls with opportunity for empty perfect waves
For Intermediate to Advanced Surfers
Experience the magic of surfing in the remote Maldivian Atolls, onboard one of the countries most beautiful Surf Charters. The Maldives is a chain of low-lying atolls sitting to the South of India. These atolls are fringed by reef passes facing every conceivable direction and play host to some of the most perfect and playful waves in the world!
Since the area was first discovered by surf pioneer Tony Hinde, in the late 80's, surfers have dreamed of scoring waves in the turquoise, tropical waters! Come join us on a trip sailing the full length of the country, exploring the many waves the country has to offer!
This surfing program is designed for:
Intermediate
You've surfed enough to be hooked with surfing. You know how to take off, start doing turns and confident with your paddling. You want to improve your basic surf maneuvers and want to start learning more advanced maneuvers. You are fit enough to spend up to 4-hours surfing a day. You may also have been surfing for years but not consistently enough to see a progression and want to see a change in your surfing.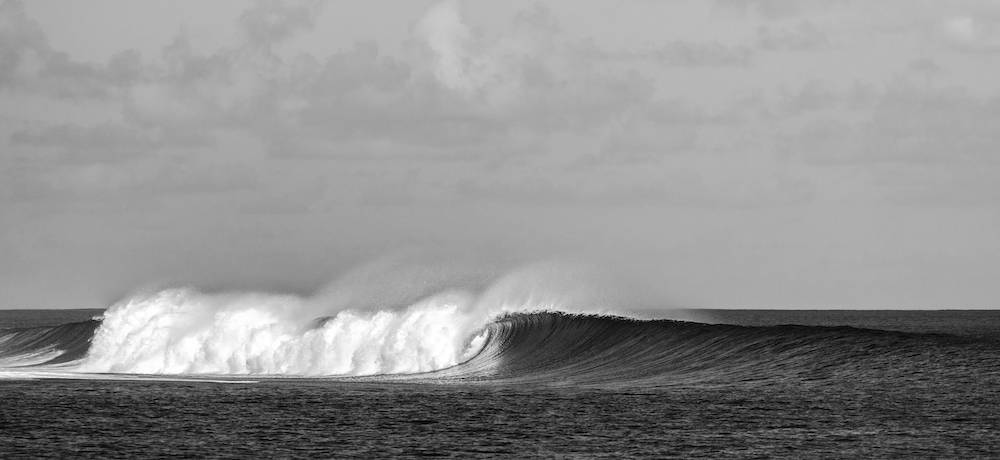 What's on the program? Surf Coaching & Exploration of the Maldives' atolls.
STAY 14-Nights aboard the Gurahali – Luxury Surf Charter
SCORE high quality waves and empty waves as we cruise from the North to the South atolls
SURF a variety of variety of waves – lefts, rights, long walls and barrels.
BE TAUGHT by Surf coach Rodrigo Machado and LEARN the POWER SURF techniques
SUPPORTED by video analysis and surf photography
CONNECT with inspiring and like minded people
-> This trip is designed for INTERMEDIATE to ADVANCED SURFERS with at least 3 to 5 years of consistent surfing. We will be working on advanced surfed techniques and how to perform more radical surf manoeuvres. You must be fully independent in the water.
Surfing in the Maldives
The Maldives is famous for its ultra-clear water, abundant sea life and consistent, fun sized surf. The surf areas in the country are split into 3 main regions, North Male, the Central Atolls and the Southern Atolls. Each has its own season, with late April/May being prime season for all areas! With us, you will have the opportunity to surf all areas, led by an experienced Maldivian Surf Guide
The trip will begin at the international airport in North Male. North Male is the classic surf area, with a range of high quality left and right hand reef breaks that are suited for intermediate surfers upwards. This is usually the busiest area but is very consistent and the high concentration of waves can spread the crowds well.
From here, the charter will depart south, crossing into the Central Atolls. These area holds some of the Maldives most sought after waves and are much quieter than their northern cousins. Surfing alone is not unheard of in this zone and there are chances for long walls for practicing turns to heavy barrels in the right conditions! With reefs facing all directions, this is a chance to score quiet tropical surf in an unspoilt location!
The charter will then plough further South to the more exposed Southern Atolls. April is prime season for this area, which picks up the most swell and has a range of seriously high quality waves, that can break with some size and power!
The aim of this trip will be to explore and find the best waves to develop your skills, hone your technique and chase some barrels!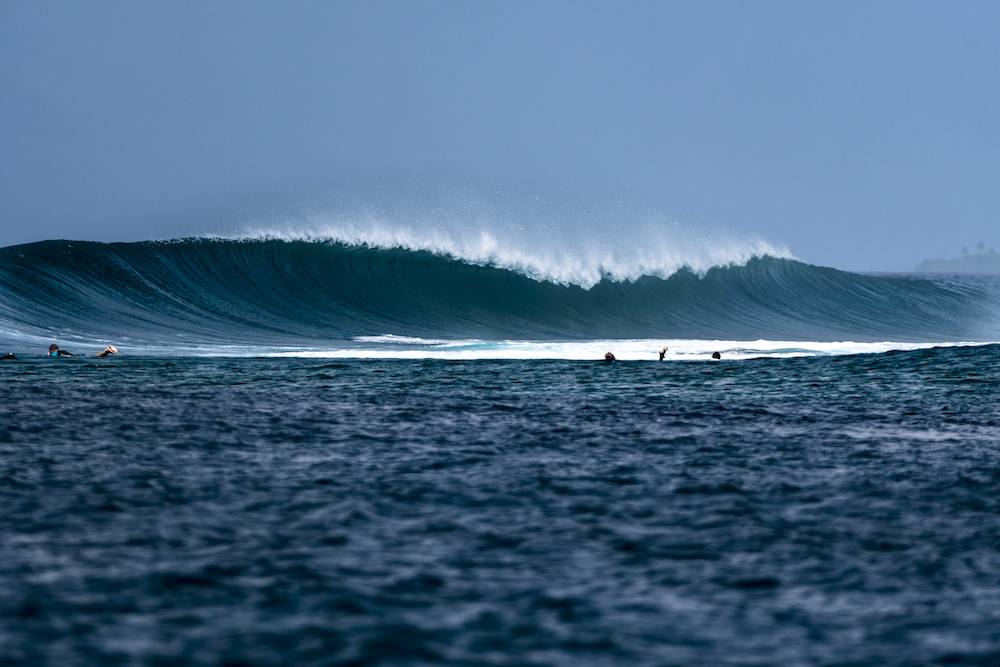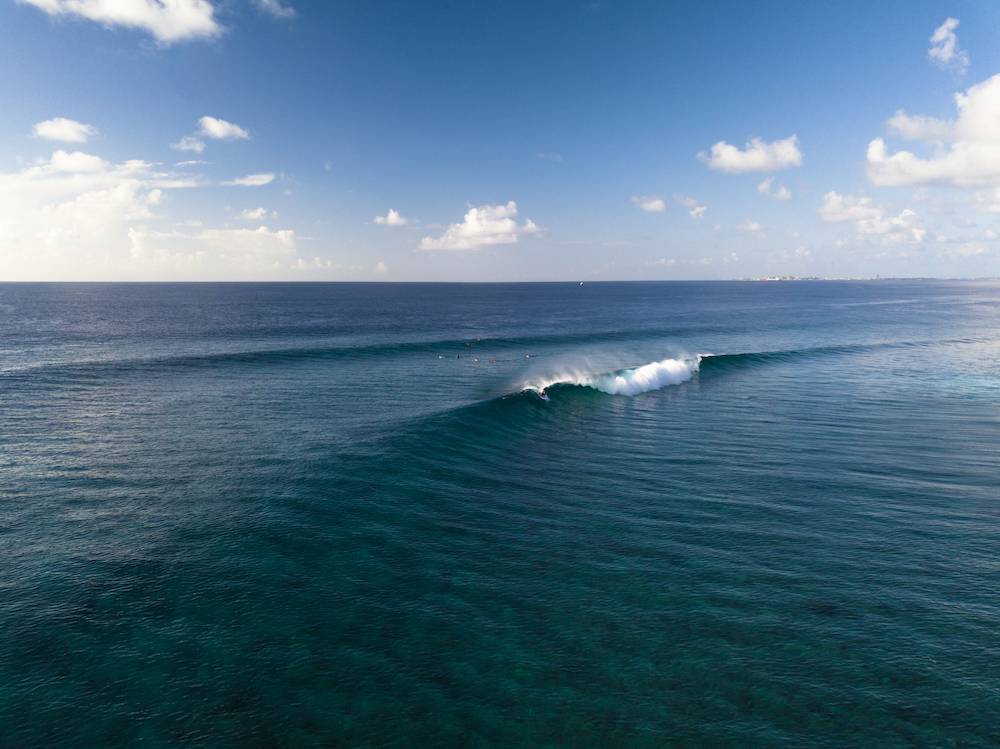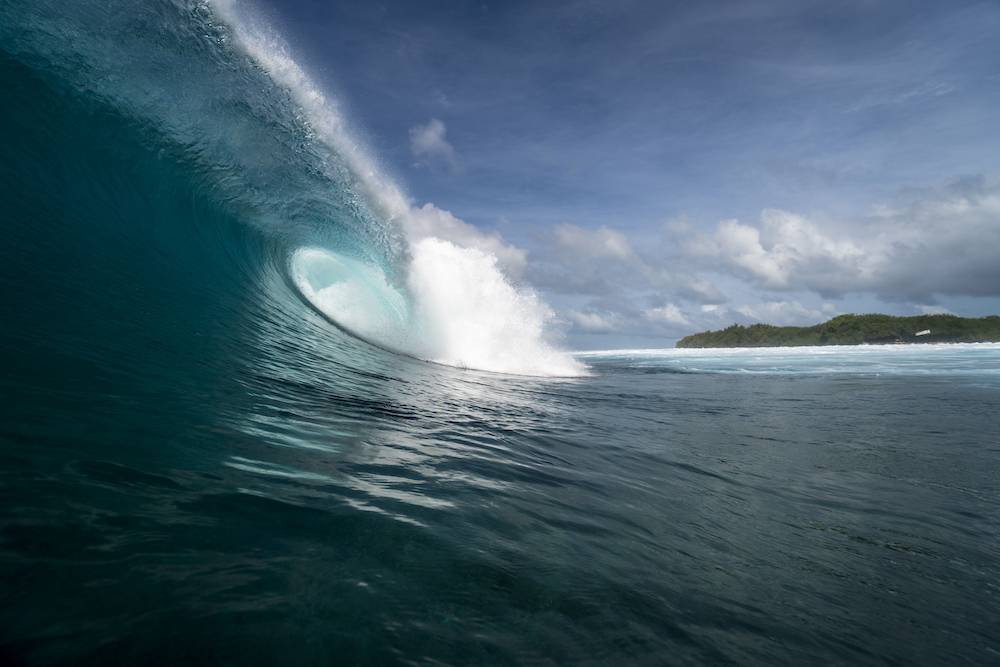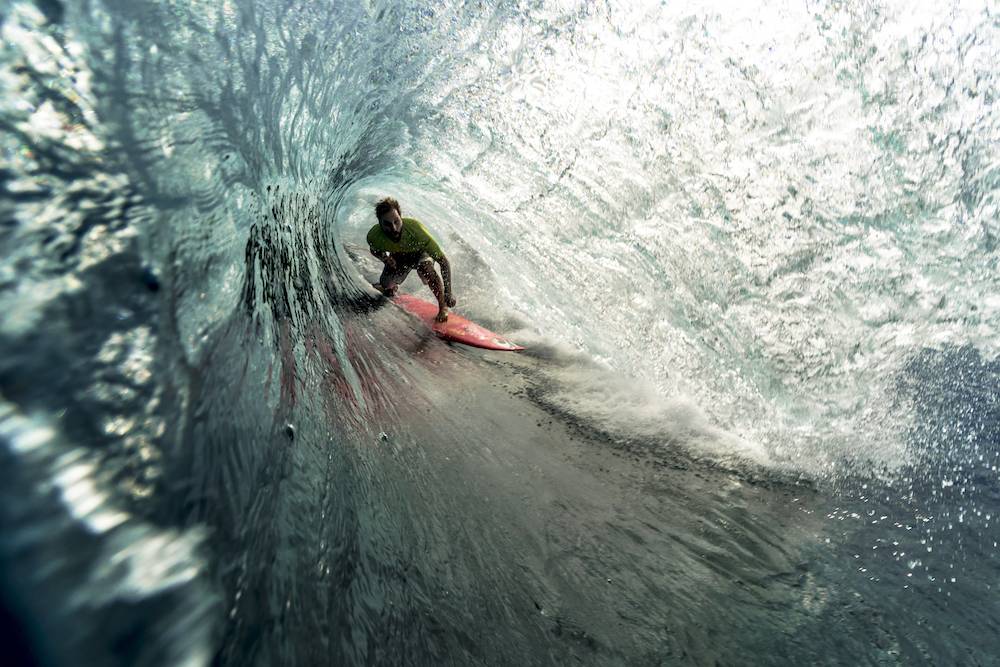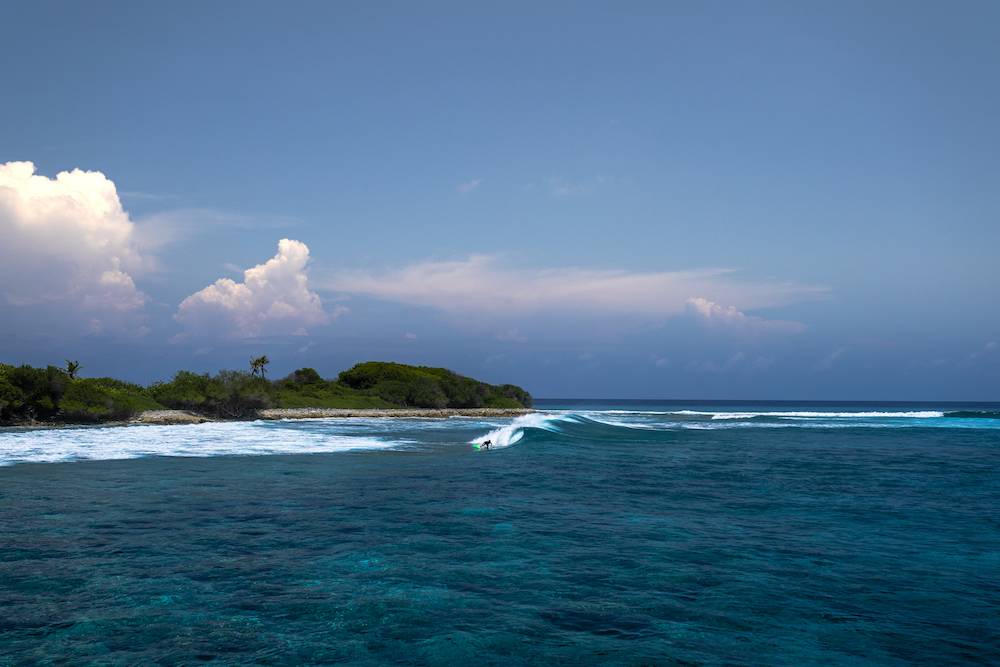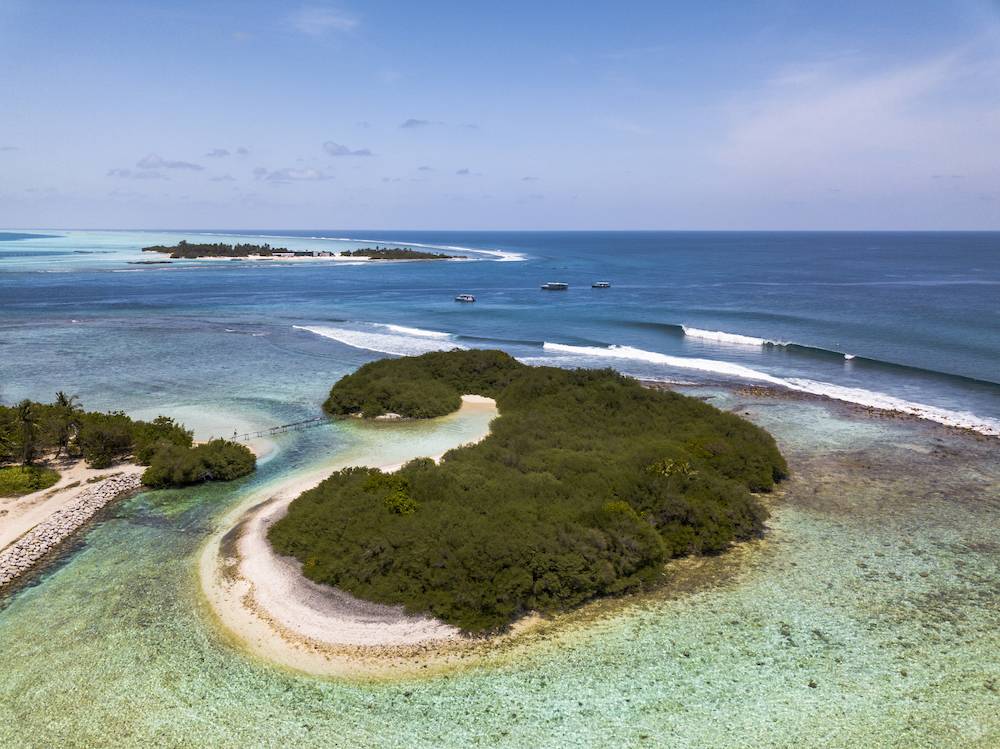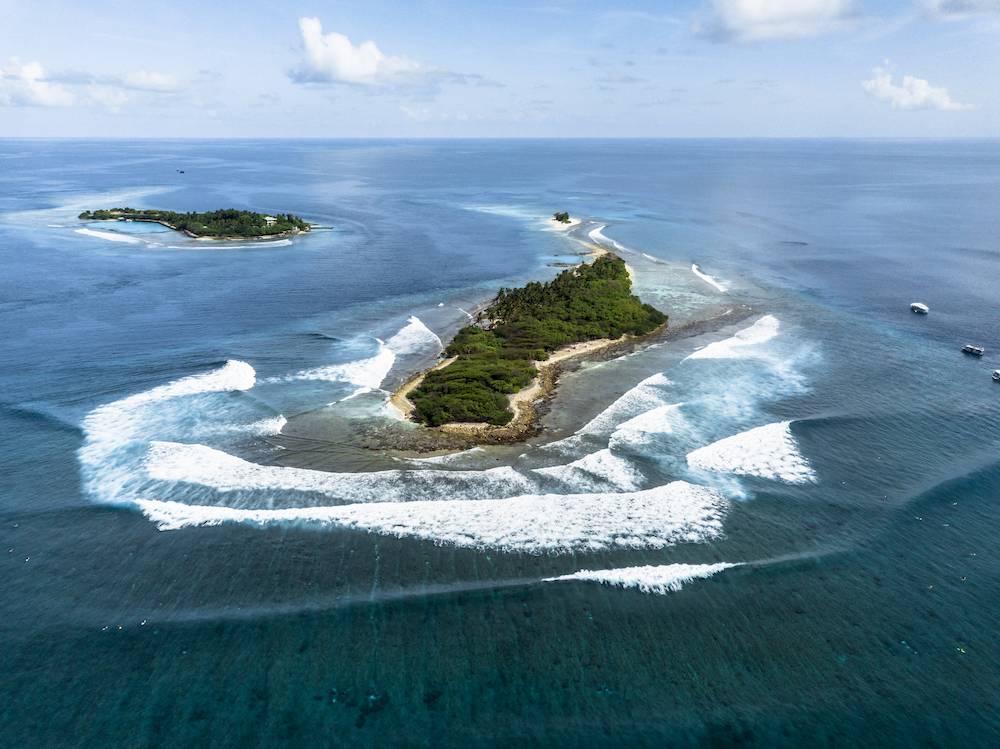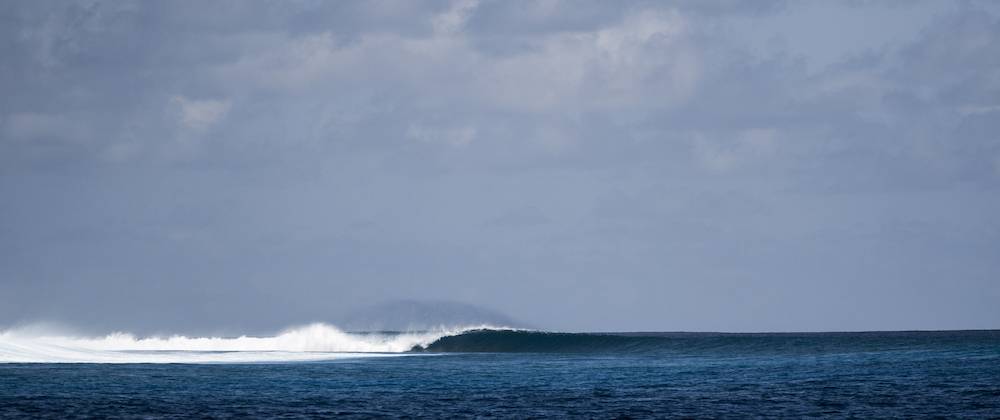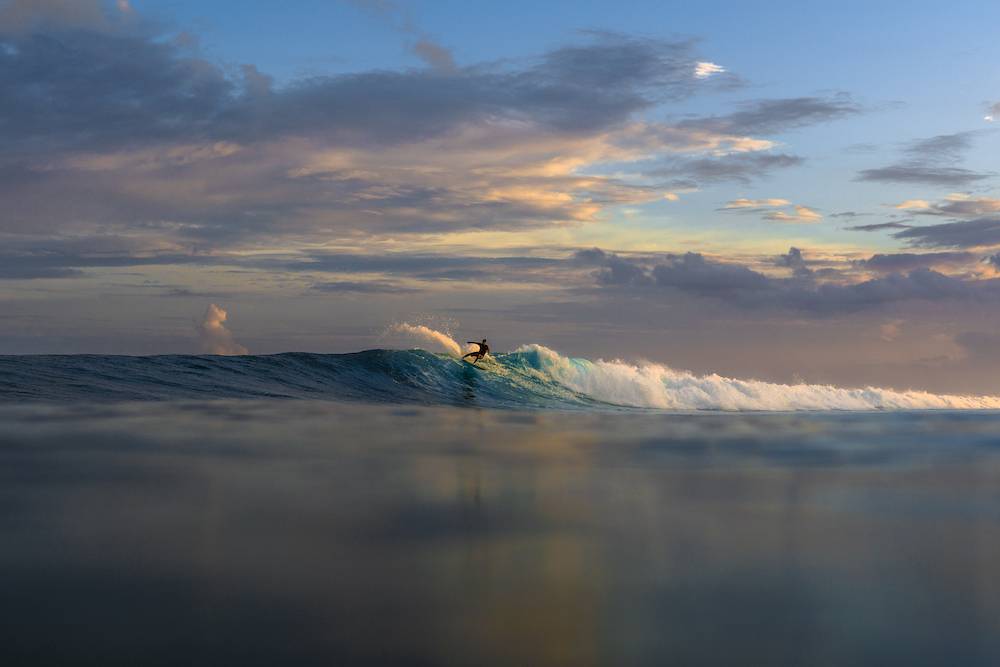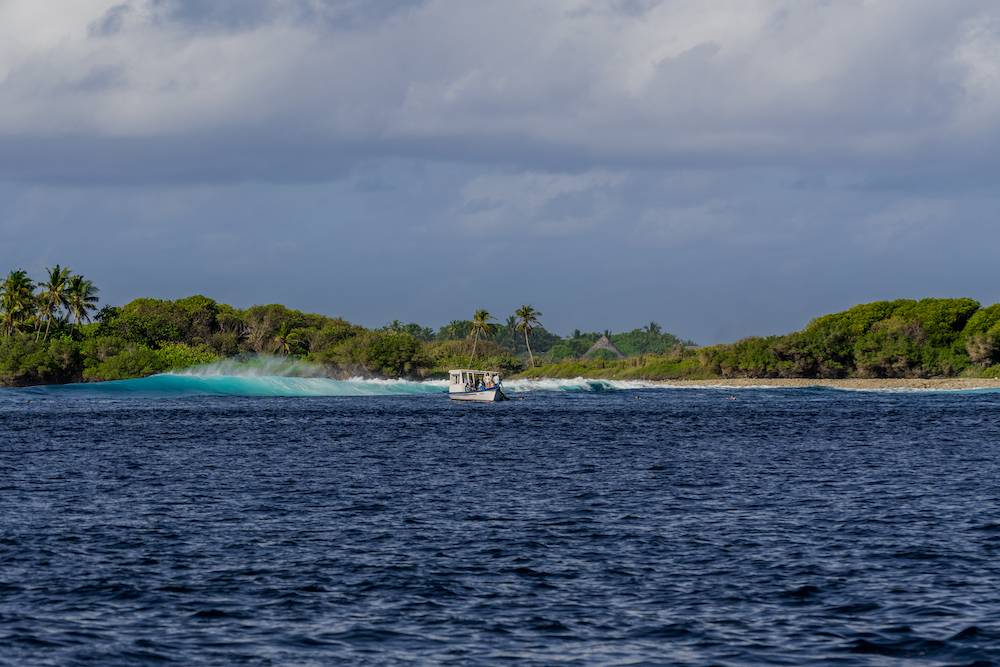 Reserve Your Spot!
The Crew
Rodrigo Machado – Surf Coach and Founder of the Power Surf Training

Rodrigo is a Brazilian surfer and founder of the POWER SURF movement. Throughout his 20-years of surfing experience, he has deepened his teachings in the art of 'Surf Hacks' throughout 4 major pillars that are Physical, Technical, Tactical and Psychological. The POWER SURF is born from his practices of yoga and self-knowledge, the art of breathing and meditating, natural gymnastic and capoeira acrobatic movements. Rodrigo teaches surfers looking to perform better from intermediate to advanced levels of surfing. He now lives in the Bask Country, working as a surf-coach at Pukas Surf Eskola and also performs physical surf training at Hurley Surf Club.

Uriel – Ocean Film-Maker

Uriel started surfing in the French Basque country where he was born 31 years ago. Traveling with the bare minimum to stay stoke (a camera, a surfboard and a yoga mat), he has spent the past 5 years "chasing waves and light" in Indonesia. His mission is to protect the Oceans and encourage conscious behaviours on our planet through Creativity and Art. He designs surfing journeys for every surfer, from beginner to advanced, the way he knows it best: around pure spots in beautiful nature, weaving the practice of surfing with his passion for self-connection, meditation and yoga. And, when waves are pumping, he will be swimming out there with his camera making sure to get the shots.
Join Our Crew!
Accommodations
The Gurahali
https://awavetravel.com/surf-charters/gurahali/
The Gurahali is a beautiful and well-run charter, offering luxurious, spacious and comfortable accommodation for the retreat. The Gurahali in recent seasons, has done all they can to minimise their environmental impact (i.e. removing plastic bottle etc form their charters).
You will be accommodated in Twin Share Private cabins with en-suite bathrooms for each cabin. Inclusive in the charter is 3 meals a day prepared by the onboard chef, with the cuisine ranging from international to local Maldivian. Snacks are available throughout the day to keep you full and ready for the next session!
The charter is equipped with a small tender to reach the waves and a second support dhoni, which can be stationed close to the breaks to keep snack and water etc onboard to keep you going!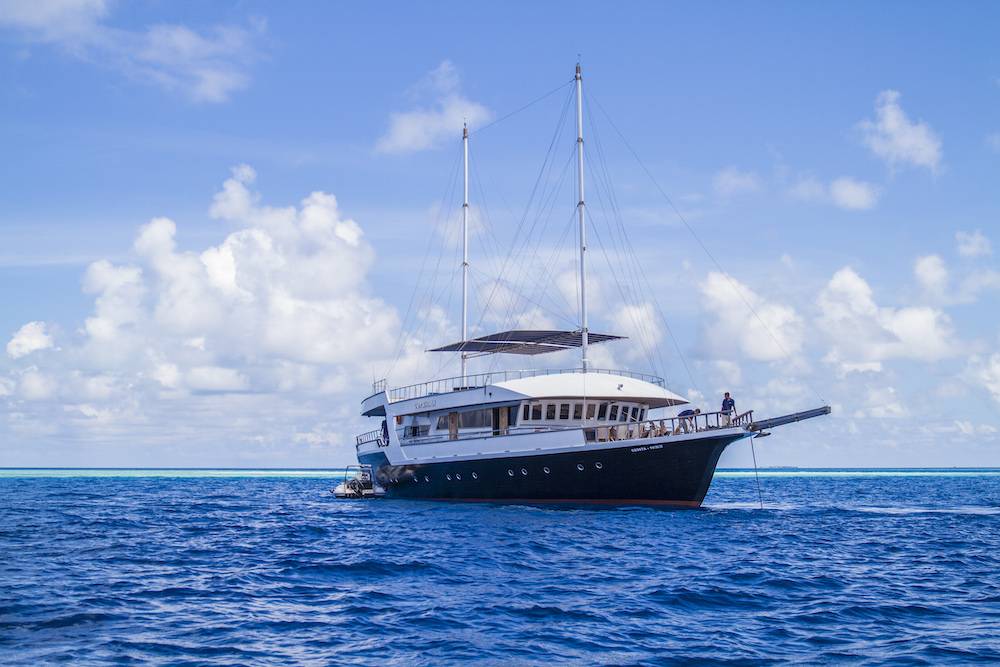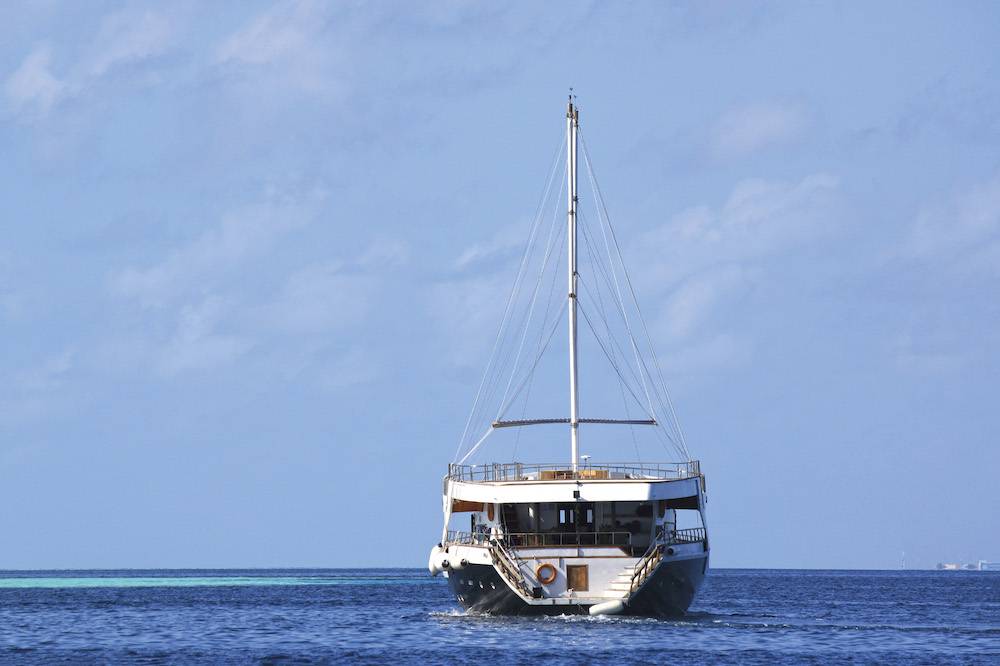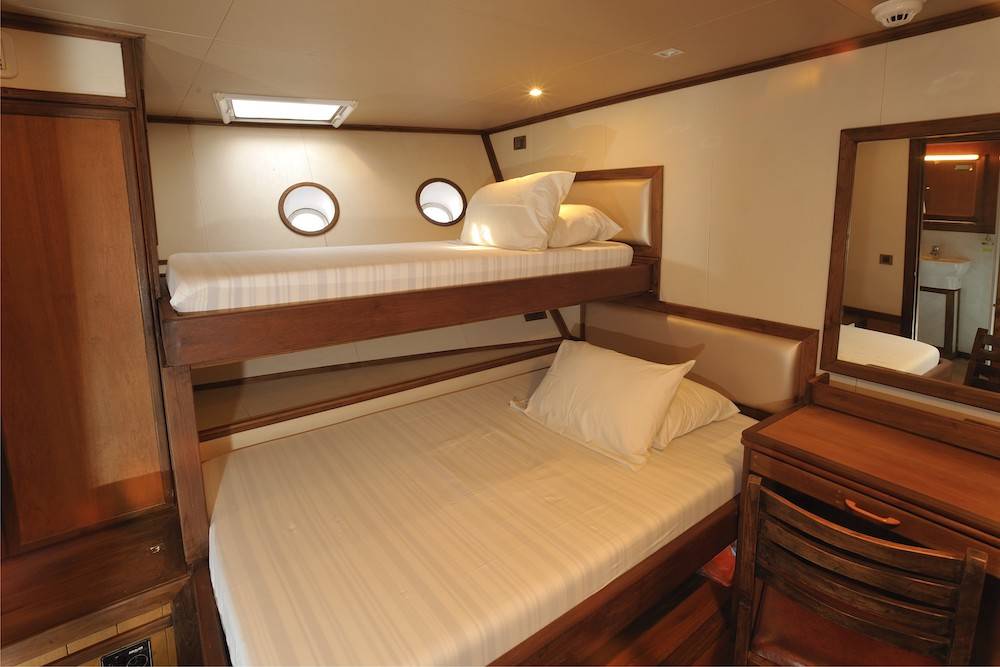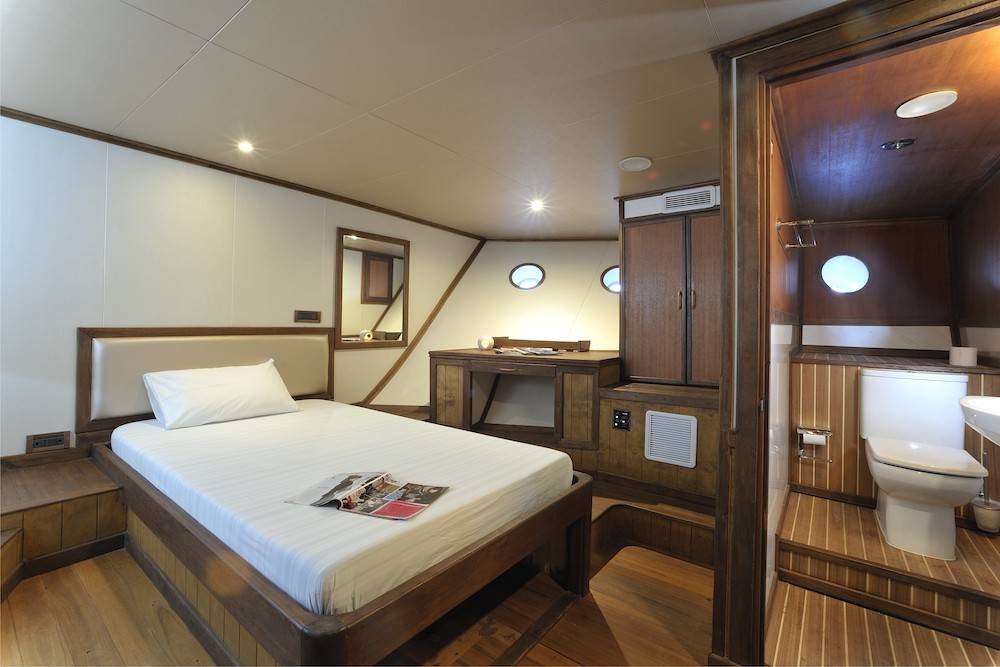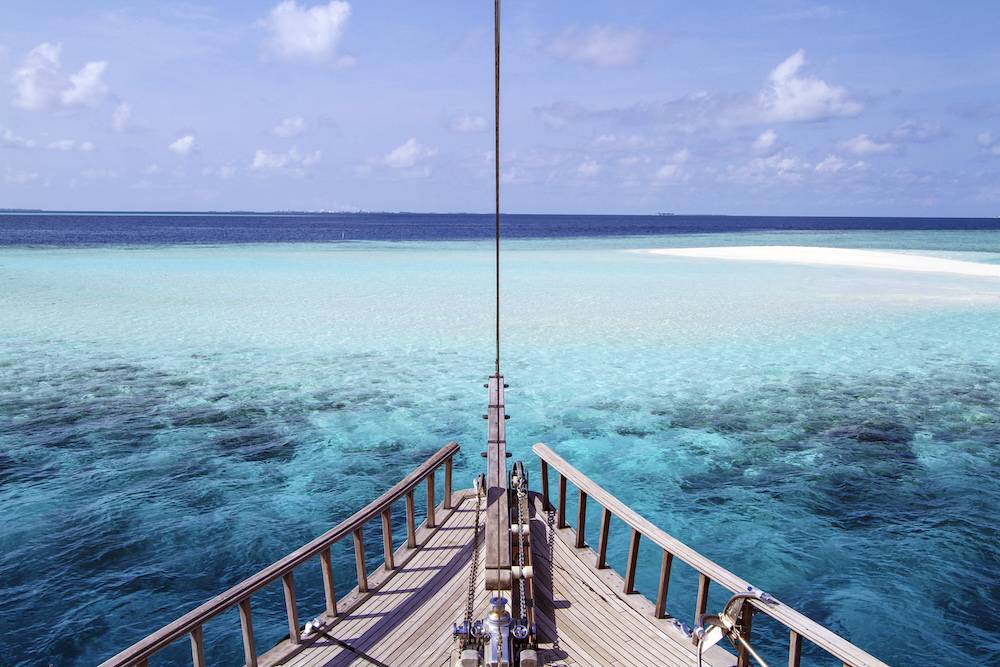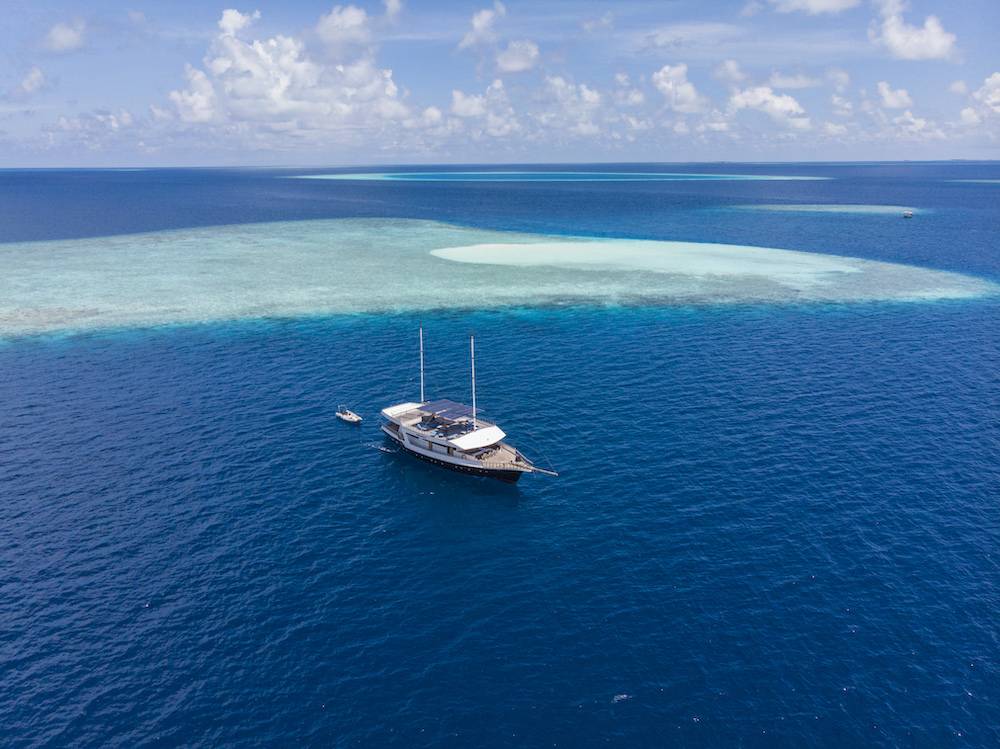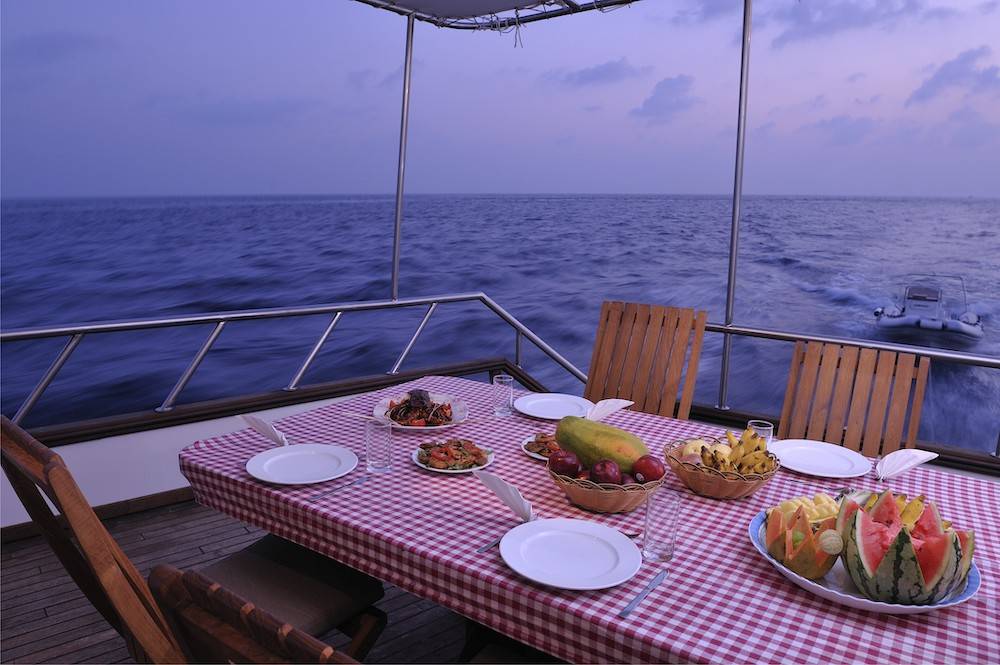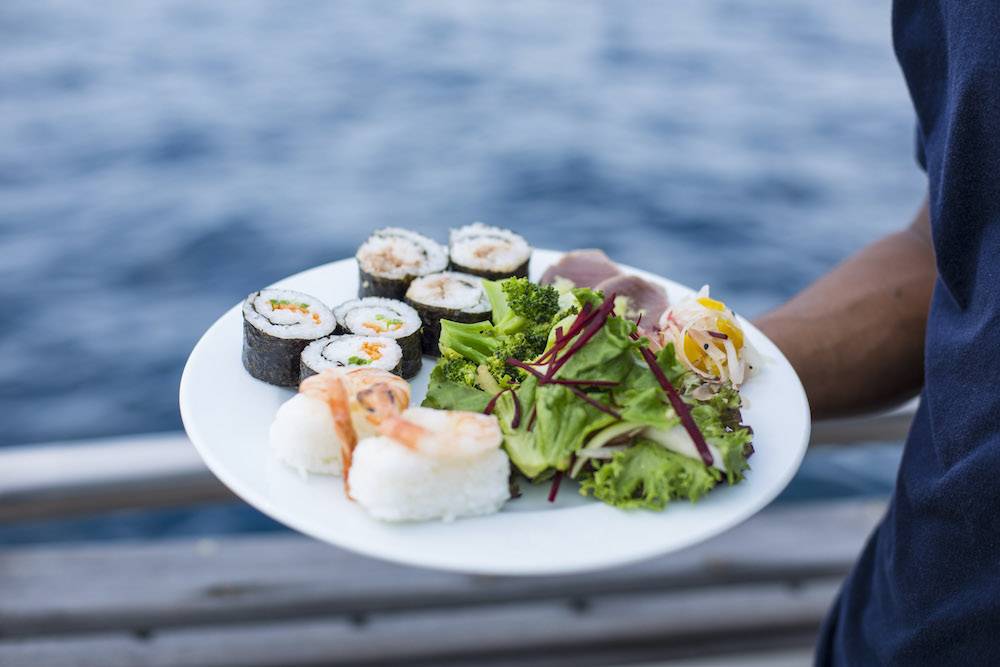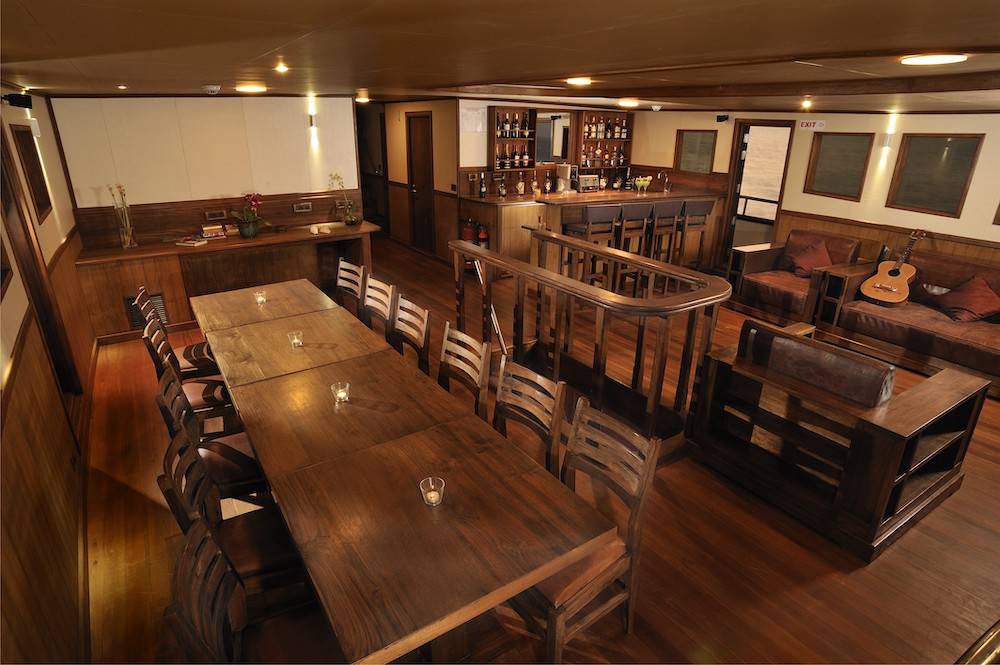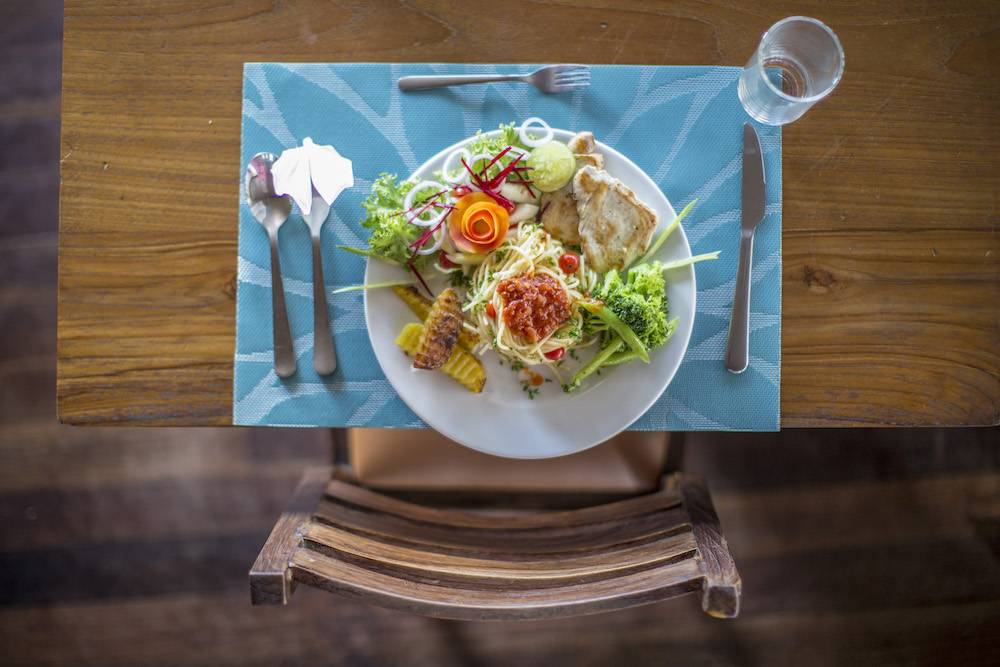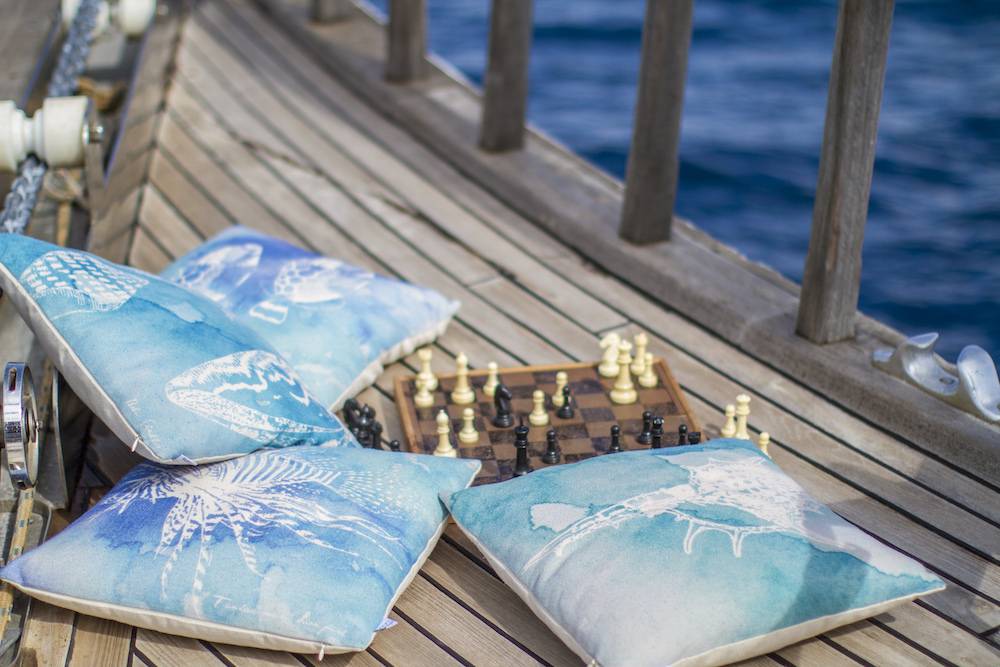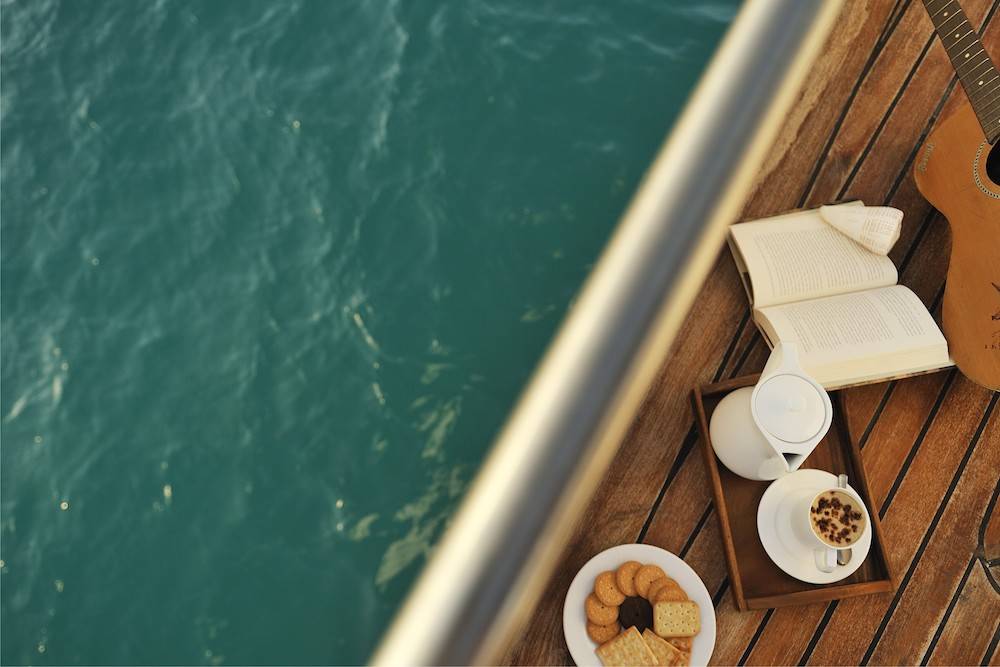 Secure Your Space
COVID-19 Restrictions
As with everywhere in the world, the Maldives have been dealing with the global pandemic. Effective from 16 December, all visitors must present a negative PCR test for COVID-19 on arrival to Maldives. The test and negative PCR certificate must be issued no more than 96 hours prior to departure.
All travellers to the Maldives must fill in a Traveller Health Declaration form 24 hours before departure to the Maldives.
All passengers and airline crew need to complete an Immigration Arrival Card when arriving in the Maldives.
Temperature checks and screening procedures will be in place on arrival. Quarantine facilities have been set up to isolate any suspected cases of COVID-19. Travellers presenting symptoms of COVID-19 upon arrival will be subjected to a PCR test at the traveller's cost or at the cost of the tourist facility where the traveller is booked to stay in the Maldives. Additionally, local health authorities may conduct random testing, at no cost to travellers.
ITINERARY
Arrival airport: Velena in Male (MLE)
– 18- April 2021
Check-in is from 8pm, so please arrange your flights to arrive before 6 pm. You will be met at the airport by our team and the charter staff and transferred by boat to the charter
– 02 May 2021
Check out is at 6am on the final day, we recommend you book your flights to depart after 11 am to avoid any hassle.
A COVID test will be arranged a day before our flights back home.
Prices & Cancellation Policy

All inclusive 14-Nights Surf Coaching in the Maldives: US$ 5,090
– A 30% deposit is non refundable but can be transferred as a travel credit for any of our retreats in Indonesia or outside Indonesia for the next 5-years.
It applies to all COVID related cancellations up to 96-hours before the trip. The rest of the amount can be fully refunded up to 96-hours before the trip.
– Cancellations received less than 96-hours before the trip are strictly non refundable.
What's included

14 nights accommodation
All meals, water, tea and coffee
Daily classes of Power Surf with Rodrigo Machado
Video Analysis & Surf Photography
Yoga and stretch classes
Local Surf guide knowledge and Boat rides to surf spots
What's not included

Travel Insurance
COVID Test for return flight (approx. 70 US$)
Alcoholic drinks and extra soft drinks
What to bring
Surfboards – We would recommend that you bring 2 boards. Your regular shortboard/regular board will suffice for most conditions and a fish or fun board is a great choice for any smaller days. Generally, the waves don't require step-ups but if you have one, you are more than welcome to bring it!
Sunblock, physical sun blocks preferred to chemical ones. We like Soleo, or Surf Yogis brand. SPF 40 plus recommended
Reusable water bottle-hydro flask, etc..
Limited Space, Reserve Your Spot Now!