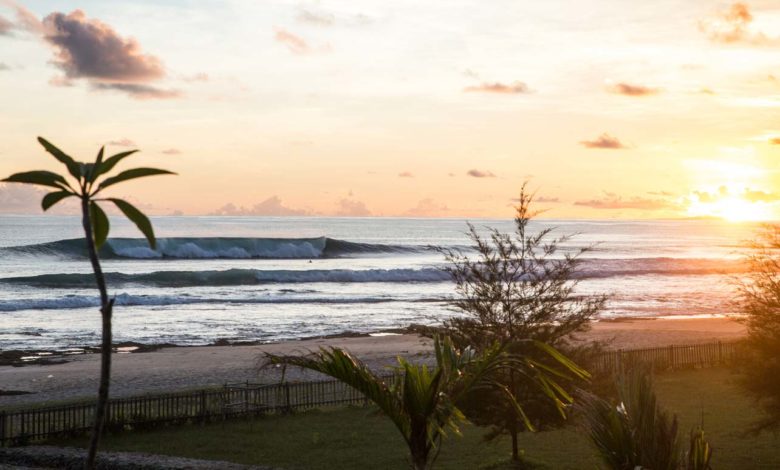 Off the beaten track surf camps, less known Indonesia surf destinations
Surfers usually keep it for themselves when finding a secret spot, but since those are resorts and surf camps that literally provides life-changing surf experiences, we thought you'd be interested in knowing more about those, and eventually add a box to your surf trip bucket list.
1. Mahi Mahi SURF RESORT – North Sumatra
Travel 40 years back in time and get a taste of how Indonesia might have looked like before surf tourism exploded. You will feel as if you just discovered a new epic surf spot by your own, and it doesn't require a 2-days boat trip to get there!
Located on the island of Simeleue in a secluded area of North Sumatra, this remote island is almost private to the Mahi Mahi Surf Resort, so are the waves. Just in front of the resort lies a very consistent A-Frame wave also known as the "Sumatran Trestles".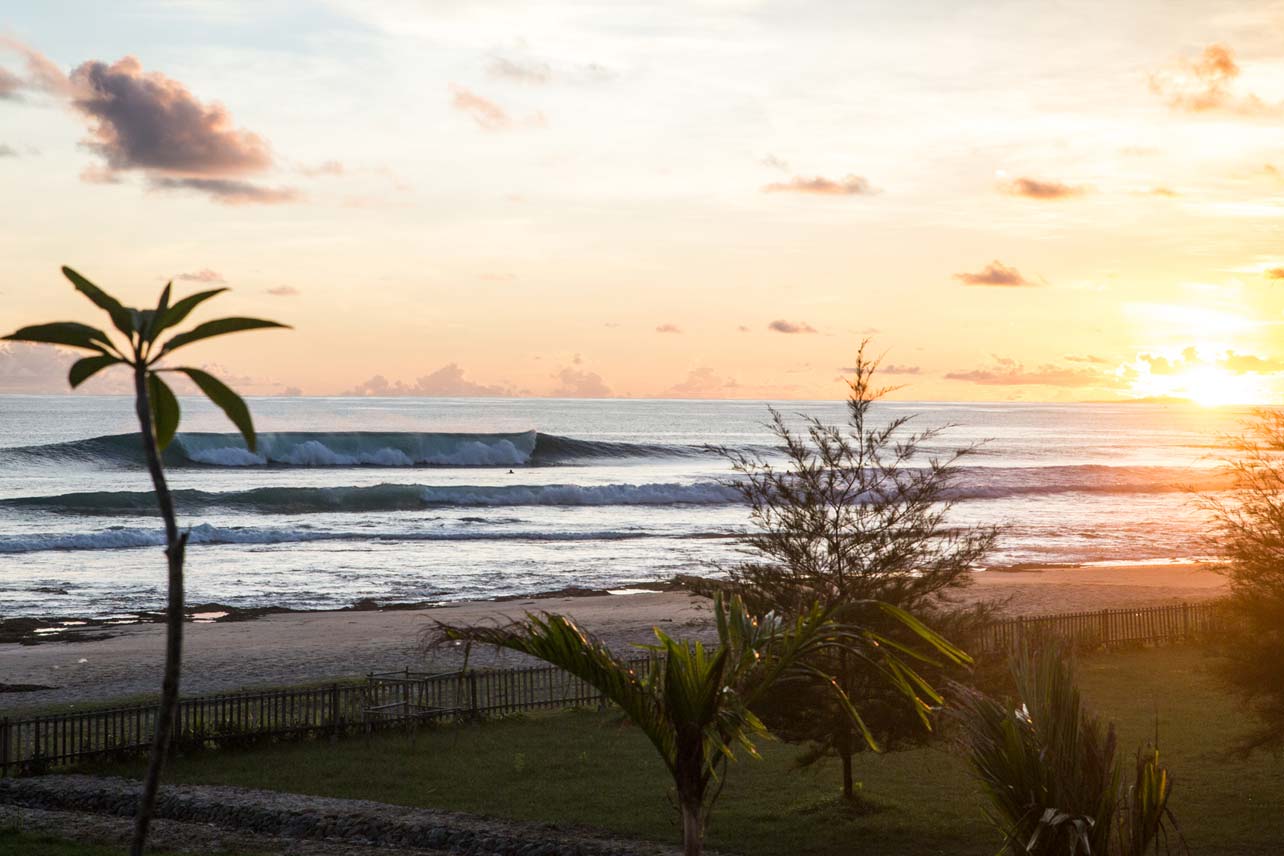 Mahi-Mahi is also involved in sustainable projects and environmental initiatives in the neighbouring islands which makes it an additional reason to have Mahi-Mahi resort on top of that list. Read the full story of our visit to Mahi-Mahi, here.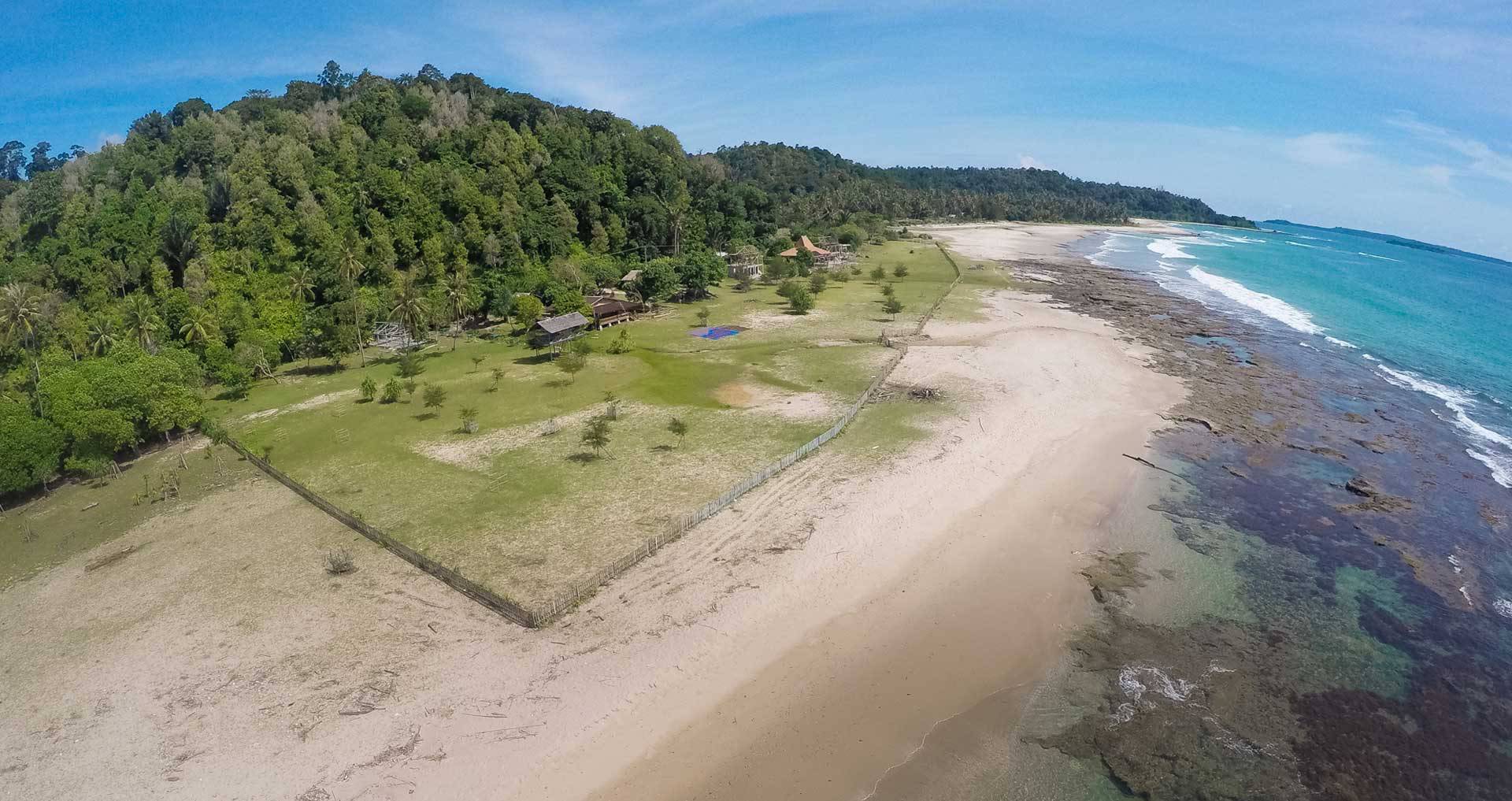 How to get there? Fly to Medan (direct flights from KL, Singapore, Jakarta,Bali..) – Then fly to Simeleue (if you can get a flight on the same day). Once on Simeleue island, you'll be picked up by the Mahi Mahi staff and reach the location in about 20 minutes. Pretty accessible for such a remote place!
Price range: USD 85 to USD 110 per night
Surf level: From Beginners to Professionals
And watch below how the waves look like when surfed by Dusty Payne
2. BOBBY's G-land – east java
G-Land's surf mecca and legendary spot is where hardcore surfers meet in search of the perfect mechanical left hander barrel. Each year, from the months of April til' September, this place is visited by the most intrepid and eclectic surfers.
Although its popularity increased over the years, Bobby's camp is situated into the deep jungle of Grajangan, part of the Plengkung National Forest, a vast inhabited region of East Java, and offers a magical experience in which you will immerse yourself easily. Bobby's surf camp is now over 30 years old, and even though we can't hear the tigers roaring anymore, the place has kept its authenticity.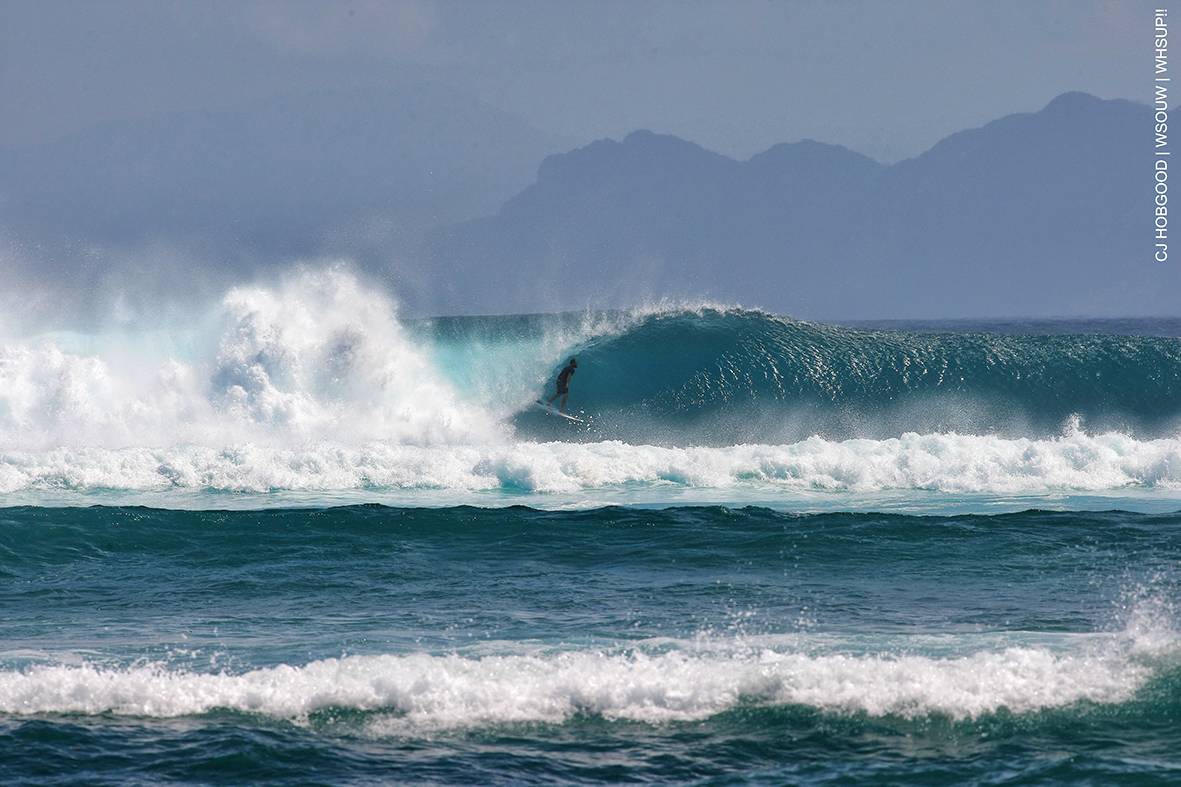 G-Land is a spot for experienced surfer, waves break fast on shallow reef and need to be watched carefully before your first attempt, it could be the best wave of your life, or the opposite. Over 6-foot size, the wave gets pretty serious and you rather be well trained to ride its epic barrel.
G-Land is one of those spots in Indo that is very exposed to swells and allows to surf all year long, there's even a saying that says that if G-Land is flat, the whole of Indonesia is too, but it probably happens only once or twice a year 😉
https://www.instagram.com/p/BPG8hwQgJwd/
How to get there? 2-3 hours Speedboat transfer from Bali
Price range: From USD 210/ night (staying 3 nights, including boat transfer from Bali, and 3 meals/day)
Surf level: Experienced surfers
3. T-LAND RESORT – ROTE island (Easter INDONESIA)
Increasingly popular surf destination, the secluded island of Rote boasts some epic and uncrowded waves, one of them is located just in front of the resort to which it owes its name, the T-Land. On its best days, the long left hander wave can reach up to 1km ride with different sections for different levels (easier to surf than G-Land mentioned above). Regular footers will also find what they're looking for at the spots of Suckies or Do'o while beginners can surf the fun wave of Squillers on Nemberala beach.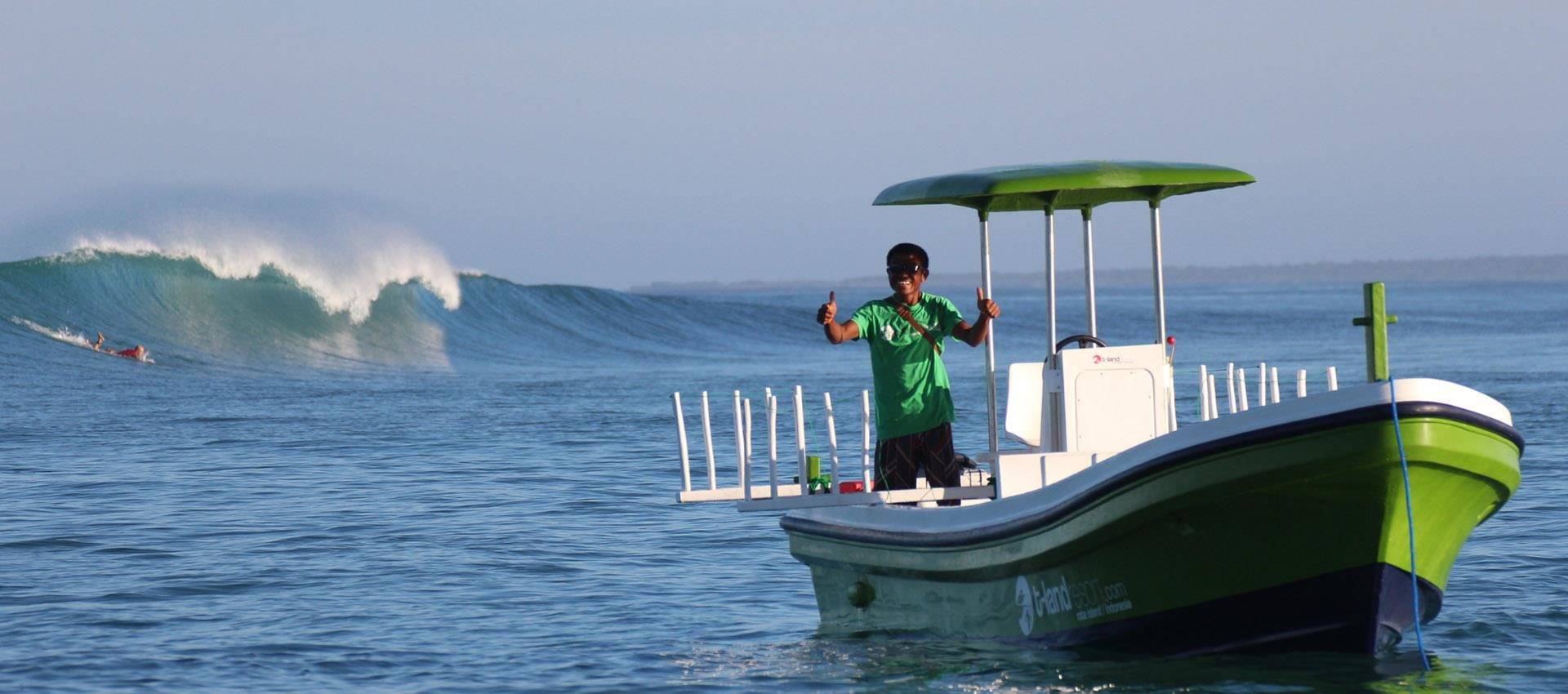 As for the resort, it is a real hidden gem where you can stay at one of their luxury bungalows in a quiet atmosphere as the capacity of the resort is limited to 16 pax. This can be the most ideal location for couples on a surf-trip.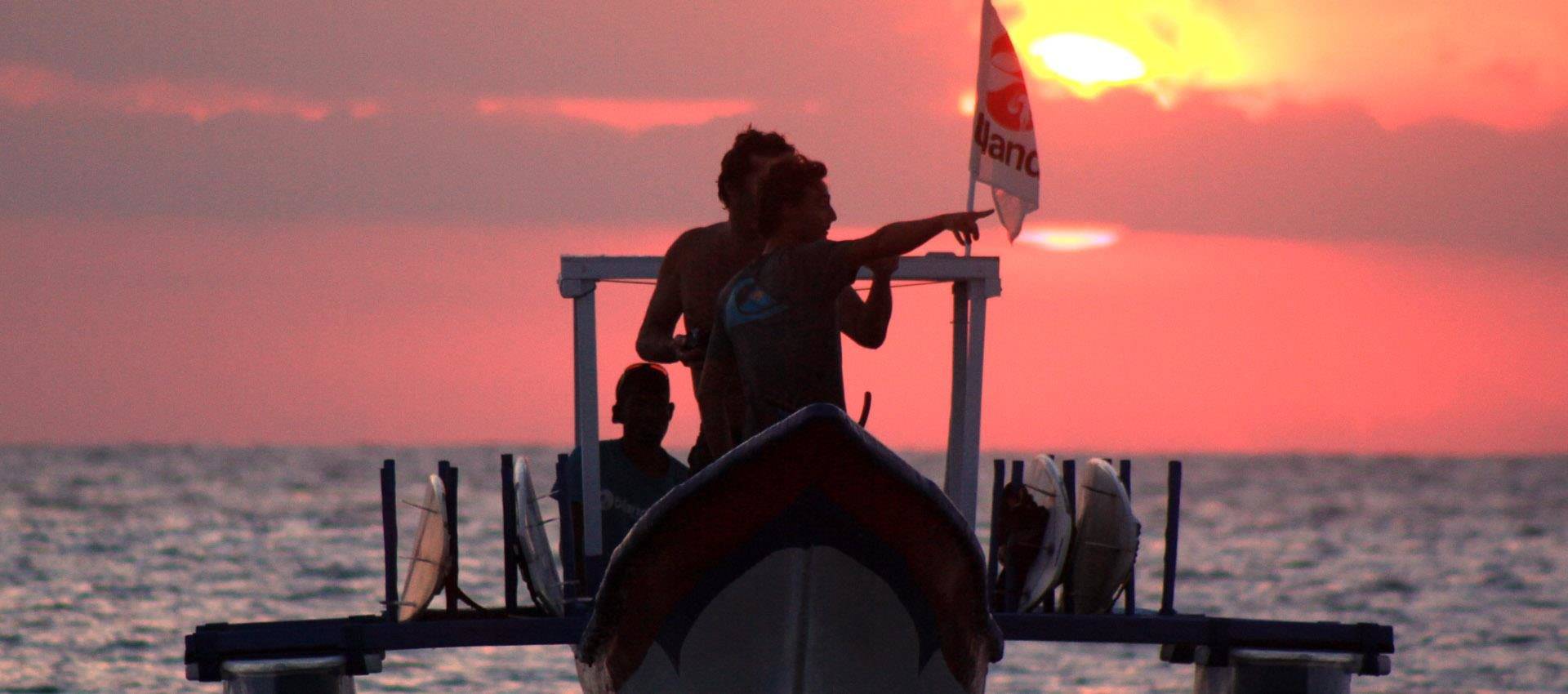 How to get there? Transfer can be arranged by T-Land Resort from Jakarta or Bali. Alternatively, you can make your own way, flying to Kupang (from Bali, or Jakarta), from where you can catch a fast-ferry straight to Rote's port.
Price range: From USD 230/ night (staying 3 nights, including boat transfer from Bali, and 3 meals/day)
Surf level: All surf levels
And below's T-Land Resort promotional video in case you are wondering more about this sumptuous off the beaten track surf destination.
4. Telo Surfing Village (Telo Island – North sumatra)
"Not a surfcamp. Not a resort. Not just for anyone." is the mantra of the Telo Surfing Village who clearly wants to make sure the right people will come share those epic and secret waves freshly discovered by the surf guides at the Telo Surfing Village. One of the best Indonesian right hander wave lies at the doorstep of the surfing village, while you'll get access to 17 other spots within 20 minutes boat-ride. Get ready to get stocked!!

As the name suggests it, the place where you'll stay is a real surfing village, "made by surfer for surfers", you'll even have a view on the surf peaks from your comfy and spacious bungalow. On the menu: Billiard table, TV Room, open space for stretching and yoga, massages… the surfing village has it all!

How to get there? Fly to Padang, Sumatra (direct flights from Jakarta, Bali, Singapore, Kuala Lumpur). Once in Padang, you will be taken care of by the Surfing Village's crew, and board on a night ferry to arrive just on time for your barrels' breakfast.
Price range: From USD 275 for a single surfer (including transfer from Padang, 3 meals a day, daily surf boat access, and more!)
Surf level: From intermediate surfers to professionals
Finally, keep dreaming while watching Telo Surfing Village promotional video!
5 – Floating Surf House (Banyak islands – north sumatra)
This truly hidden gem nestled in the Bay of Plenty (Banyak islands) is the best option for surf adventurers looking for authenticity. Disconnect from everything, surf uncrowded world class waves at your doorstep and be pampered by the crew and Chef who are said to be amazing.
You'll be able to surf different breaks that caters to all surf levels, so even beginners are welcome and will be well taken care of!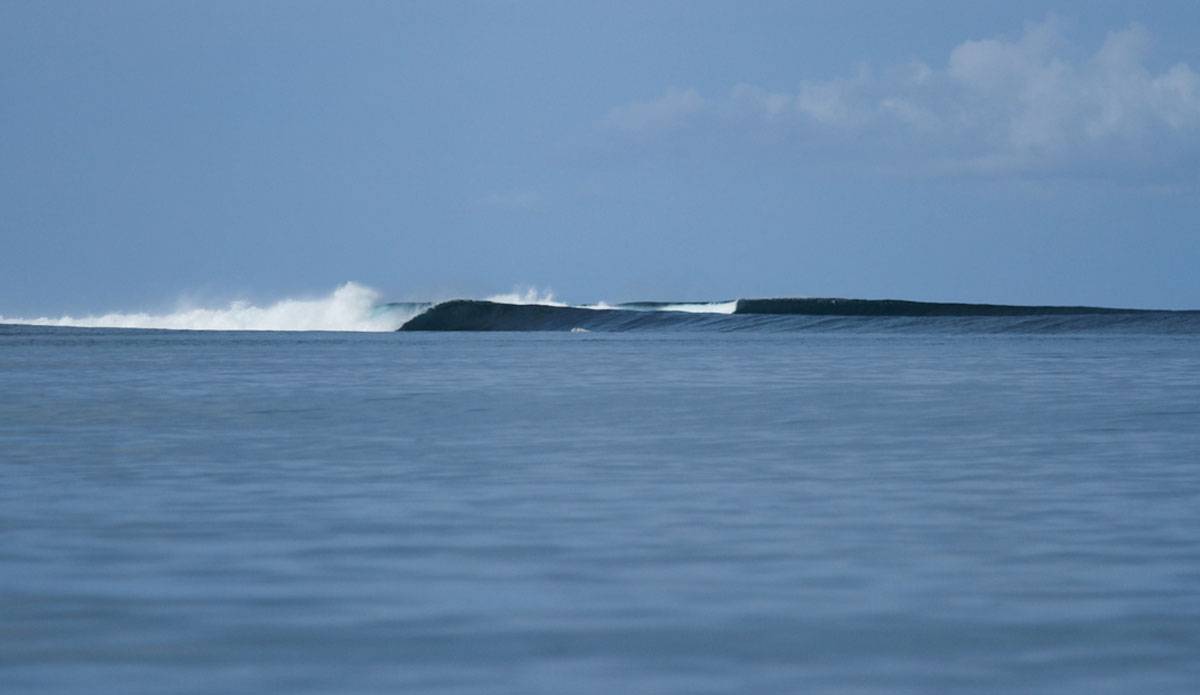 Owned by local surfer Erwin and Bailey, the setup of this surf resort is unique as you sleep on a floating house that offers exceptional comfort for being in such a remote area (AC rooms, private bathrooms, hammocks). There is also the option to split your staying time in between their surf boat and the floating surf house so you can be at the best spot when it goes epic (Which is most likely to be everyday if you come during the right season (April-October).

How to get there?
Fly to Medan (direct flights from KL, Singapore, Jakarta,Bali…) – From Medan, you will be taken in charge by the FSH Crew that will provide an overland transfer to the coastal town of Singkil (7-8 hours drive), followed by a 2-3 hours speedboat transfer to the Bay of Plenty. Overland transfer can also be done by night.
More information on Floating Surf House's website.
Price range: Enquire through the above website, or drop us a message here.
Surf level: From Beginners to Professionals
Below's a video of the crew and friends having fun in uncrowded perfect waves:
Interested in a booking a surf-trip with uncrowded waves at one of these locations? Let us know!